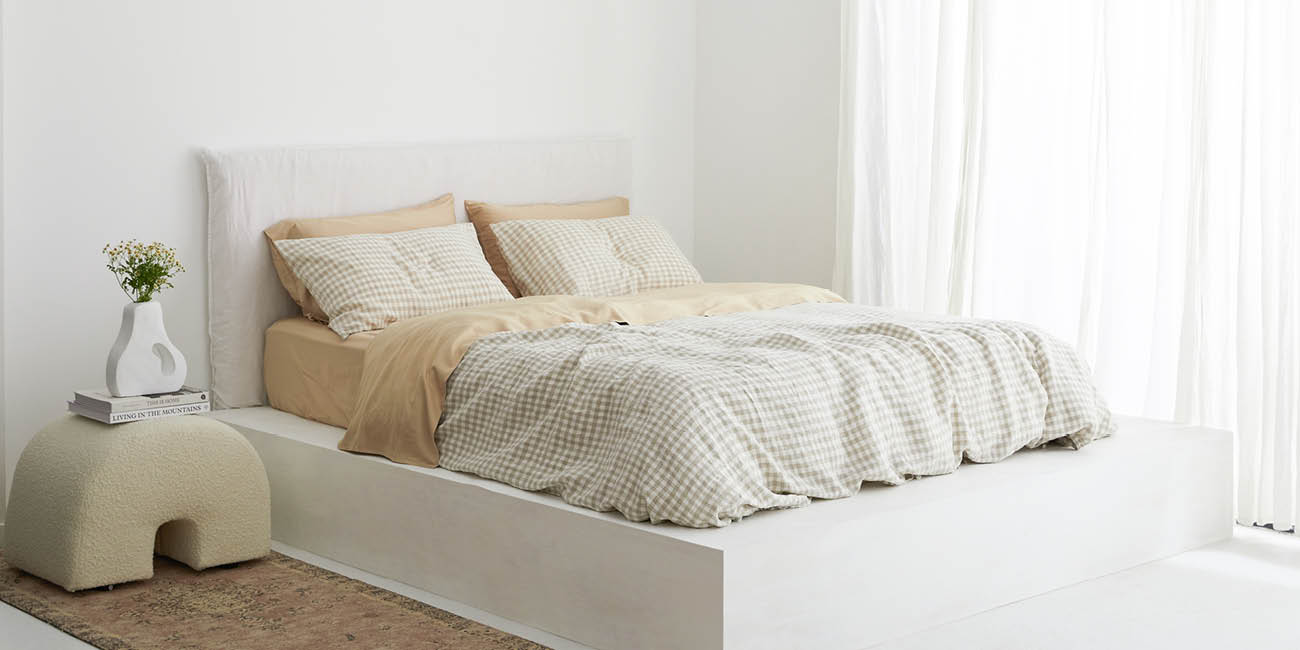 Welcome, Bamboo & French Linen Bedding Bundles
We are so excited to welcome all new Bamboo, in 4 versatile shades. Indulge in luxuriously smooth Bamboo Sheets & Bedding. A year in the making, our designers have taken their time to perfect the collection, made with a durable silken twill weave, to give you the best value for money.

Discover the combination of two natural fibres with new Bamboo & Linen Bedding Bundles. In celebration of the launch of our newest fabric, our expert stylists have carefully curated 4 bundles so you can experience the very best of French Linen and Bamboo bedding.