Calm Contrasts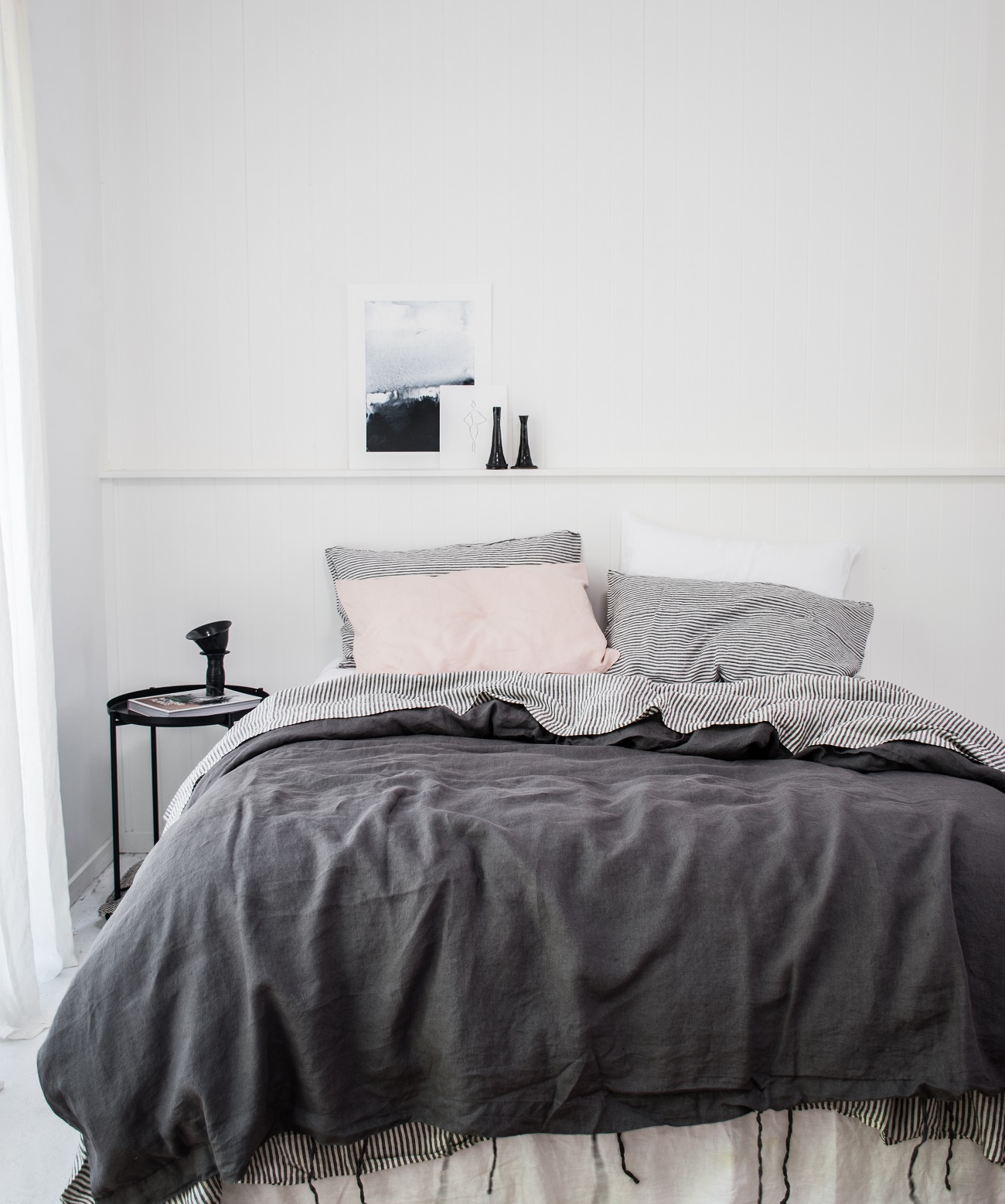 Warm Grey and Charcoal Stripe linen pairs beautifully for a classic look
We love this look for the bold yet calm colours, working beautifully together. With a clean colour palette, the touch of Blush linen adds a beautiful feminine feel to the look. Style it with simple, minimal accessories and let your linen make a statement.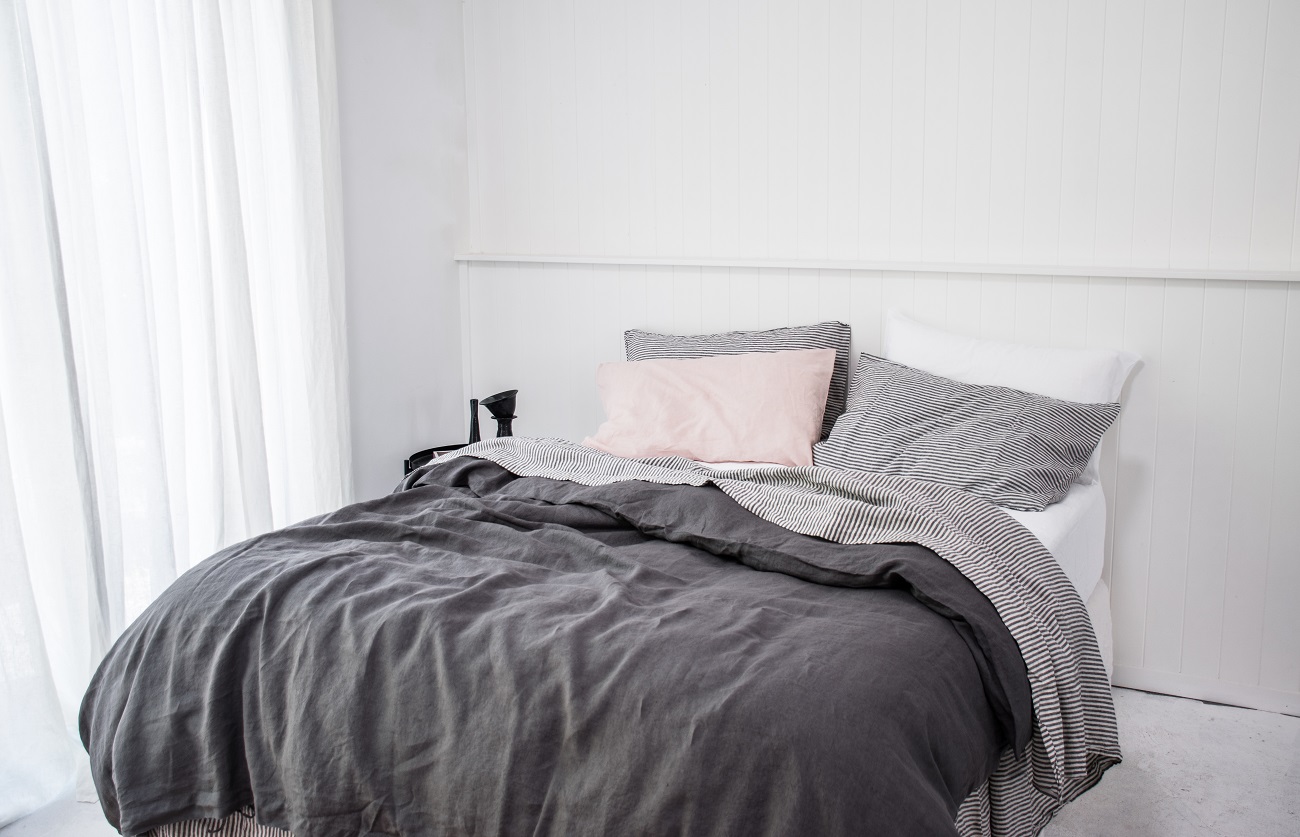 Switch up your colours
For a more feminine look, add in some more Blush pillowcases and a Blush flat sheet or keep it neutral with Charcoal Stripes. The beauty of our Warm Grey is that most colours work beautifully with it so you can mix and match to your desire.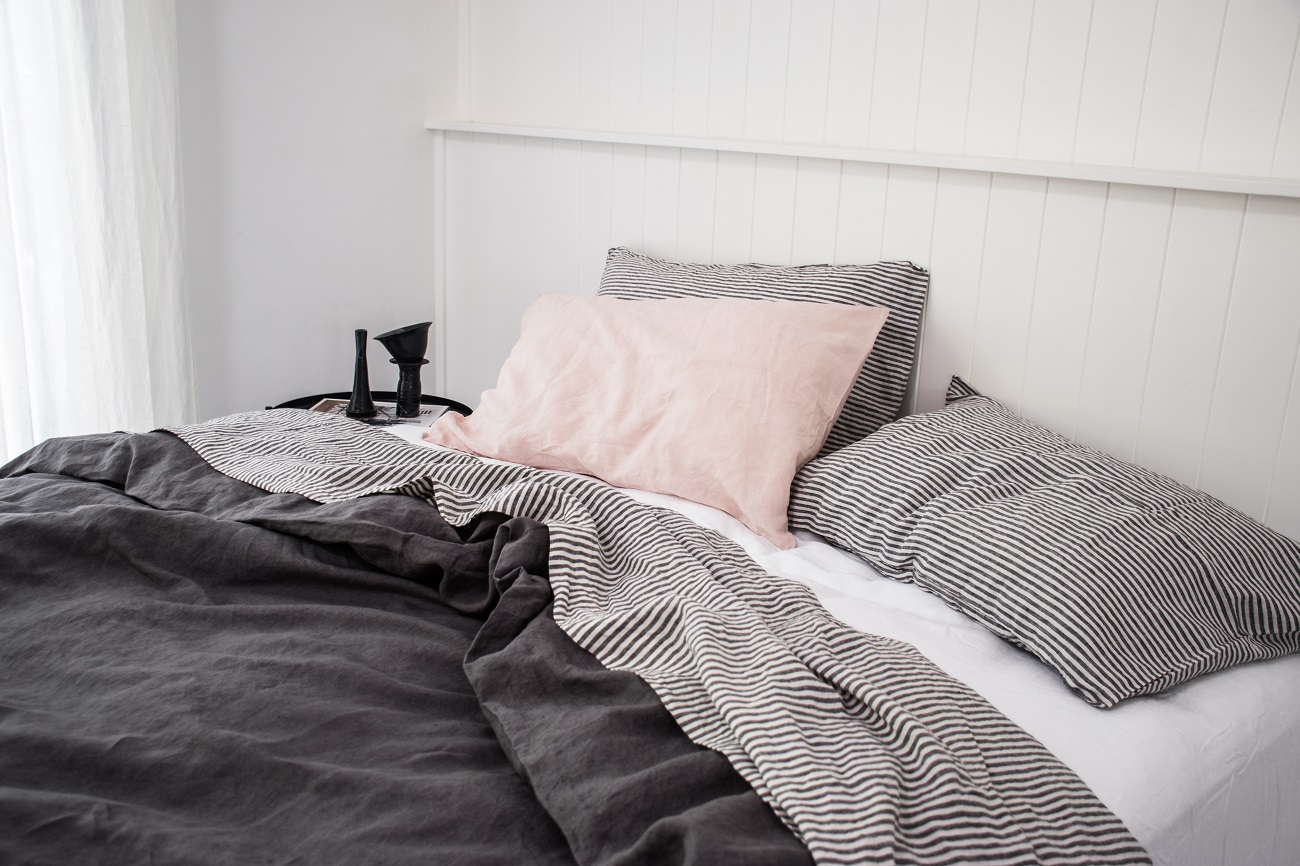 Styling Tips
Introduce Soft Grey for more delicate grey tones that will blend perfectly, a classic stripe will add a touch of chic, or soften up your bed with touches of blush linen. If you're not sure about what colours to choose, talk to us and we will help you make the perfect choice for your home.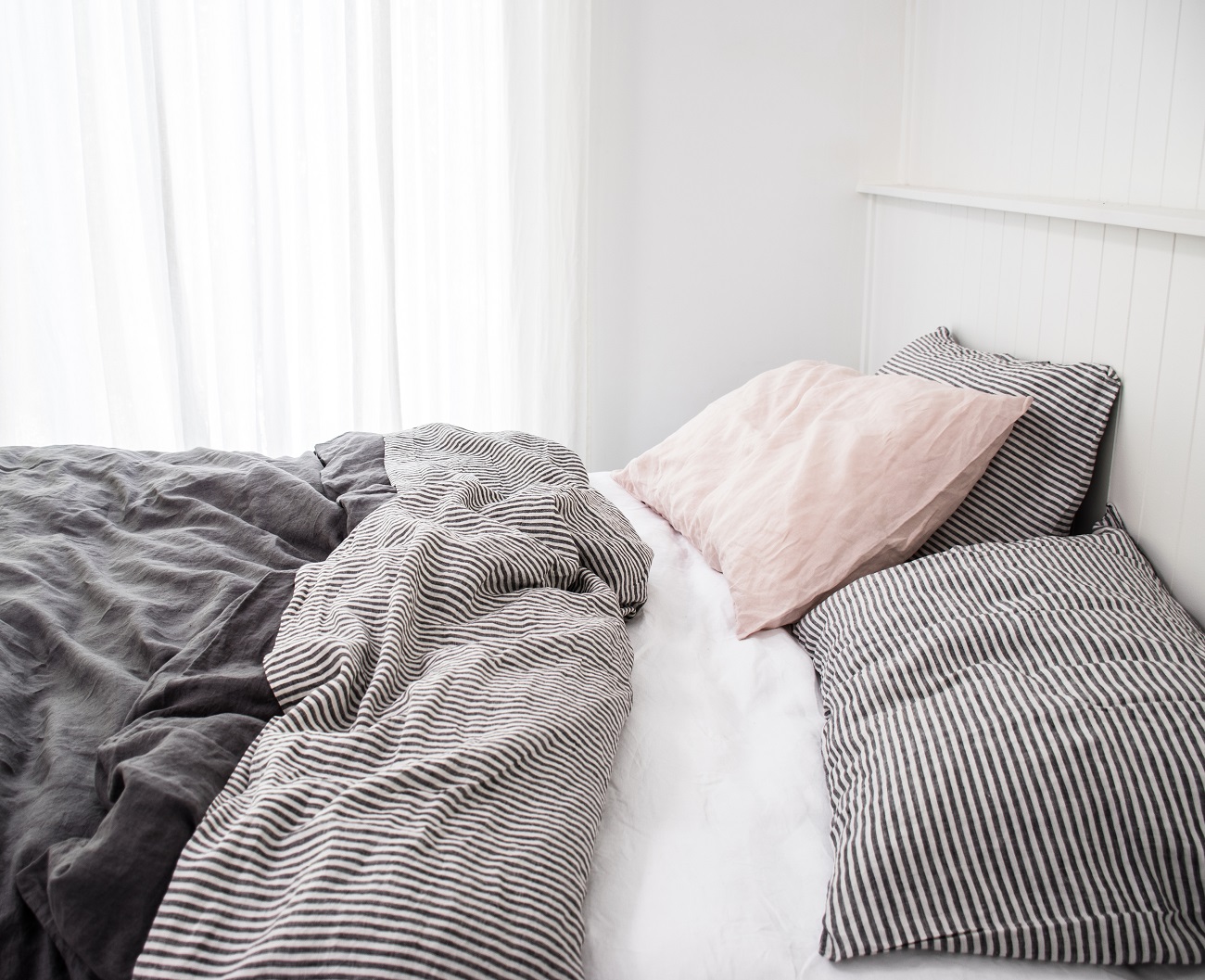 Notes on linen colours
Be aware that different screens will show different variations of colours. If you want to learn more about the colours please get in contact with one of our designers, or request a swatch.
SHOP THE LOOK
---