Charcoal Stripes & Blush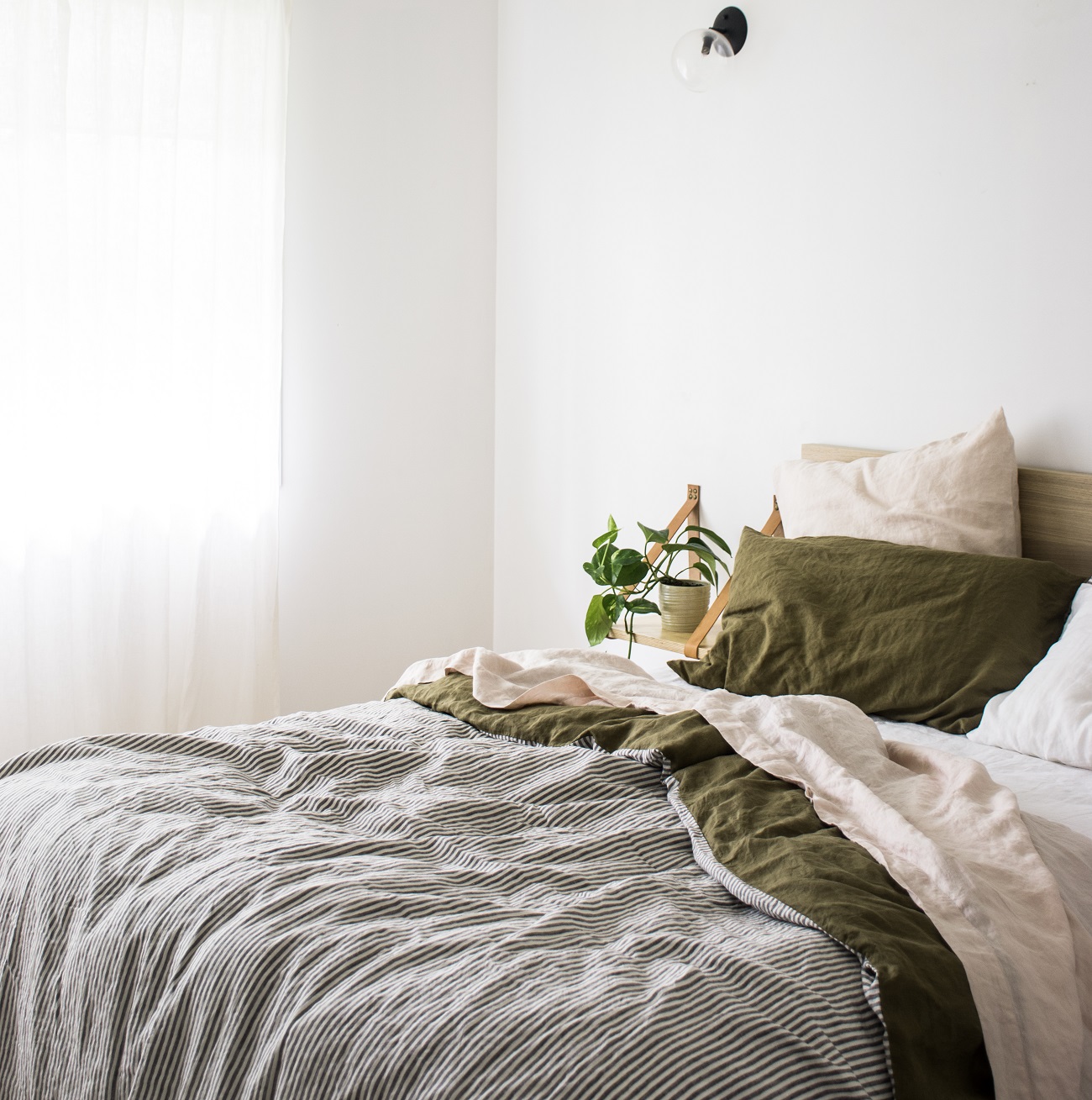 Charcoal Stripes and Blush create a classic and styled earthy look
Switch up your room depending on your mood with our beautiful doubled sided Charcoal Stripe and Olive quilt cover, pair it back with Blush and the room dives into a whole new look classic yet earthy look.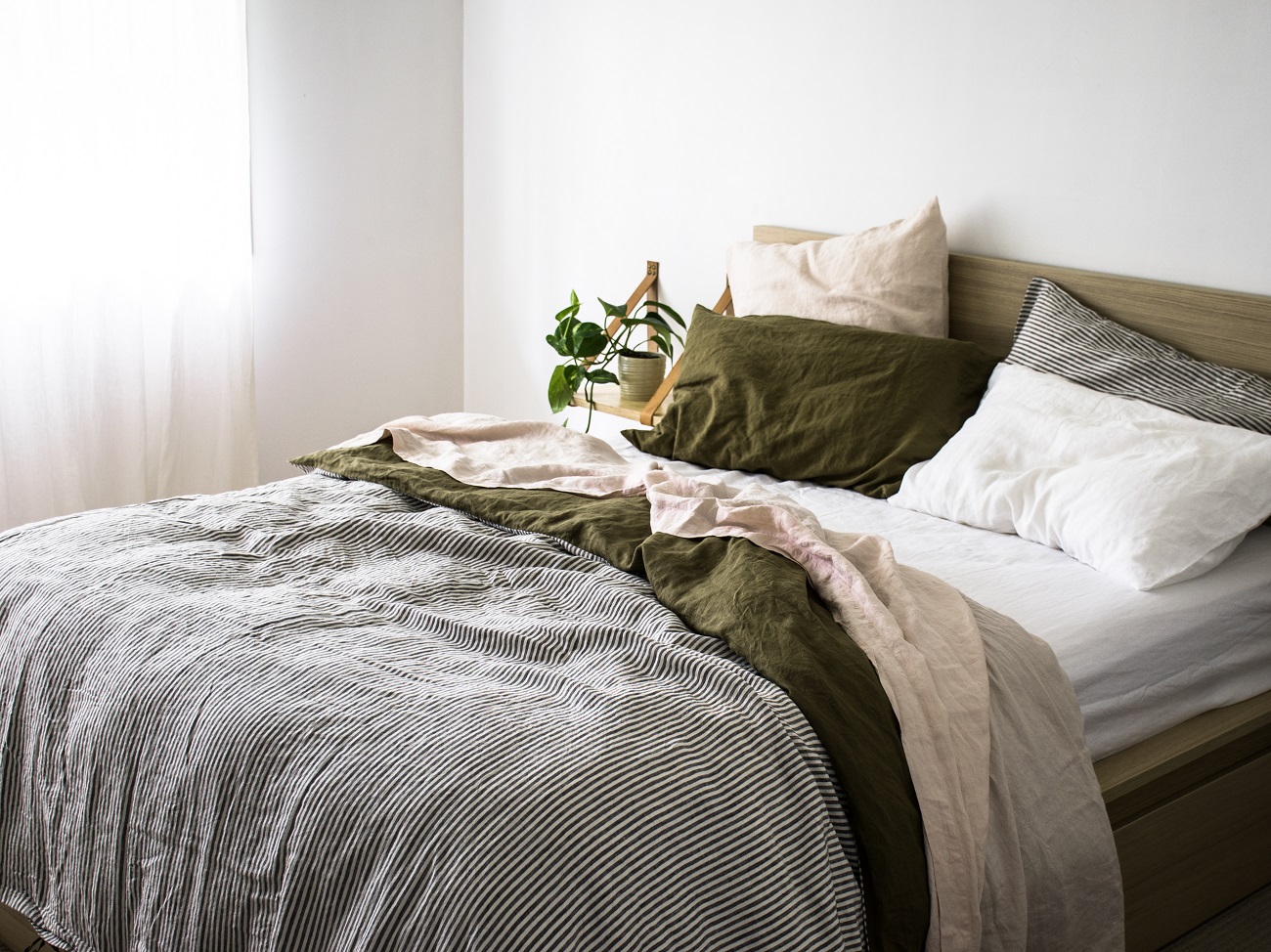 Switch up your colours
This is a favourite of ours as the colours compliment each other so well. Base your colours off a White fitted sheet, and style it with the Charcoal Stripes on top, pulled back to reveal the Olive underside and the Blush flat sheet. Team the look up with a couple euro pillows, whether they're in Blush, Charcoal Stripe, Olive or White.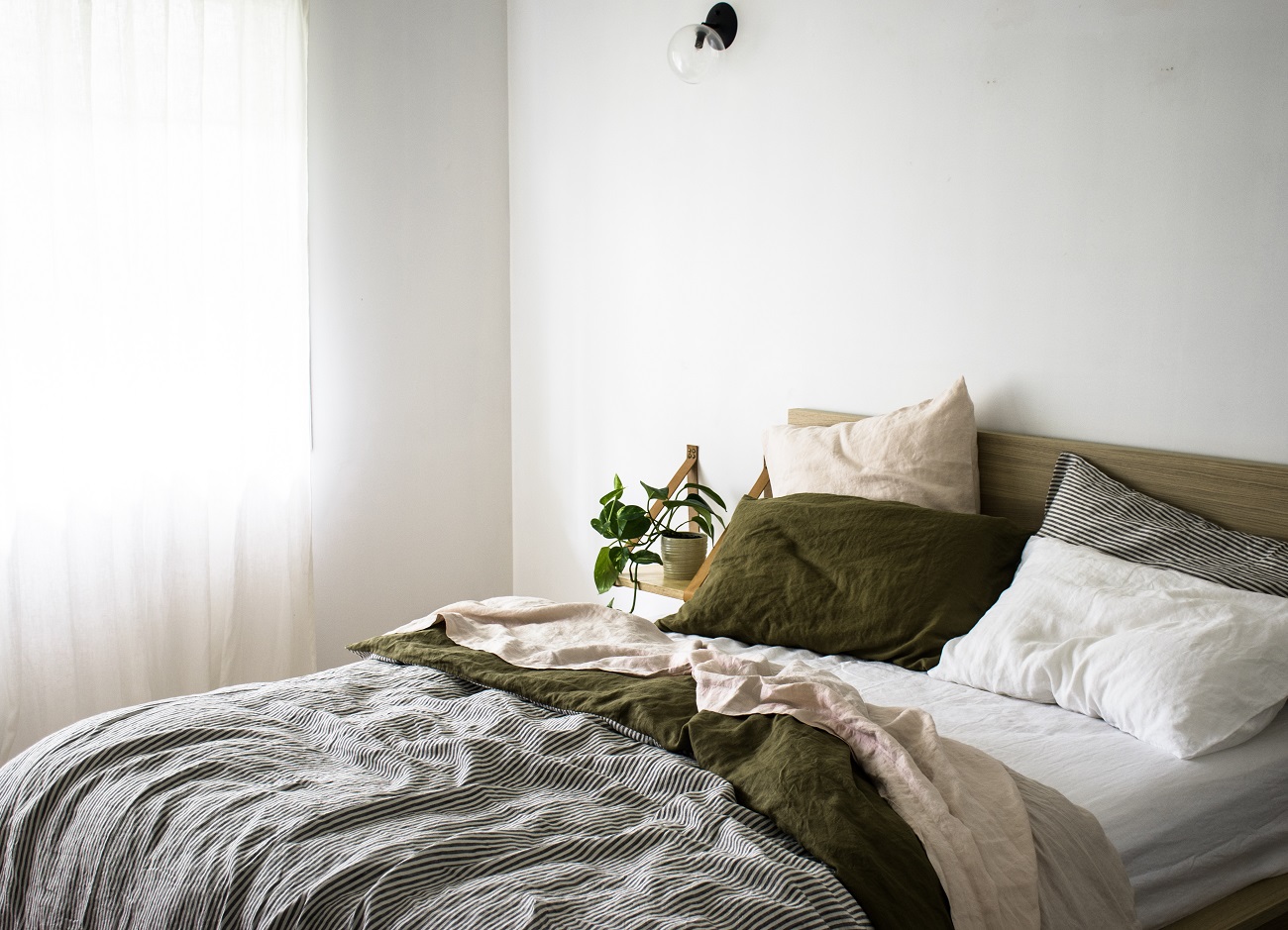 Styling tips
To pop the beautiful Blush colour on your bed and add that extra earthy vibe, add a lovely cermaic planter to your bedside with Devil's Ivy over-flowing, otherwise a vase filled with cuttings of greenery will work just as nicely.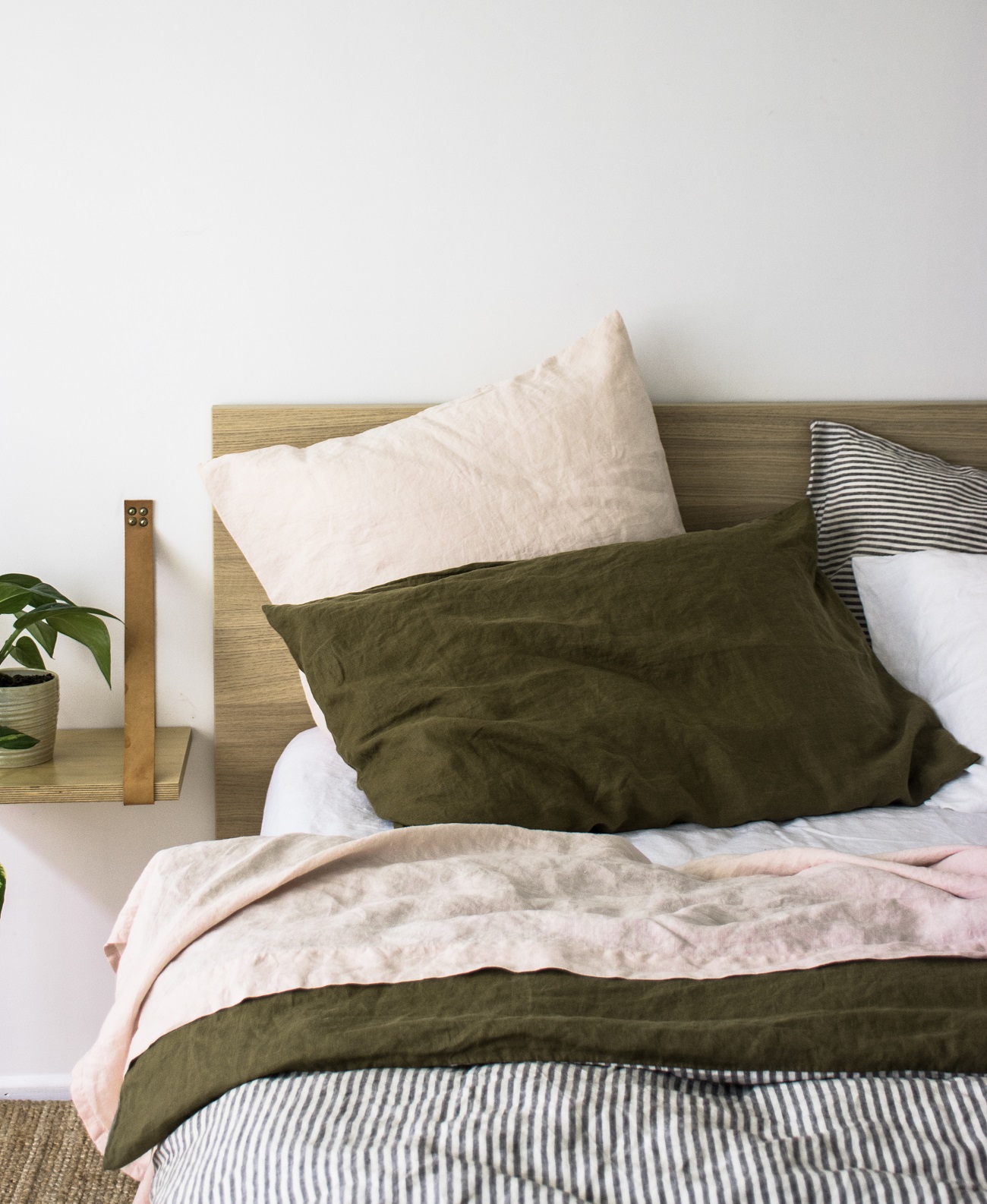 Notes on linen colours
Be aware that different screens will show different variations of colours. If you want to learn more about the colours please get in contact with one of our designers, or request a swatch.
SHOP THE LOOK
---