Cosy Chambray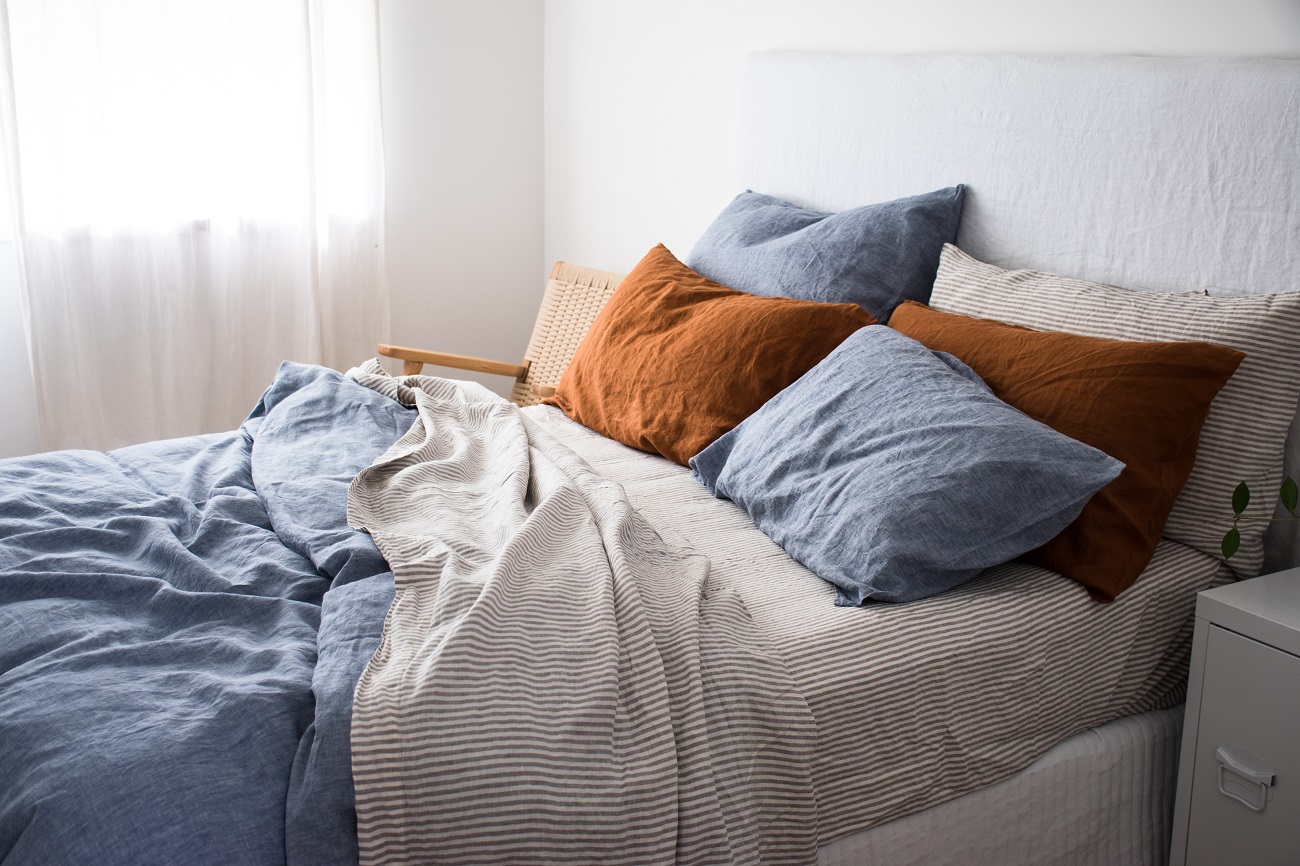 Chambray creates a light and relaxed feel
We love introducing our Chambray linen sets to create a lived in and cosy look. Simple and relaxed, the textures in the chambray add that little extra to any look.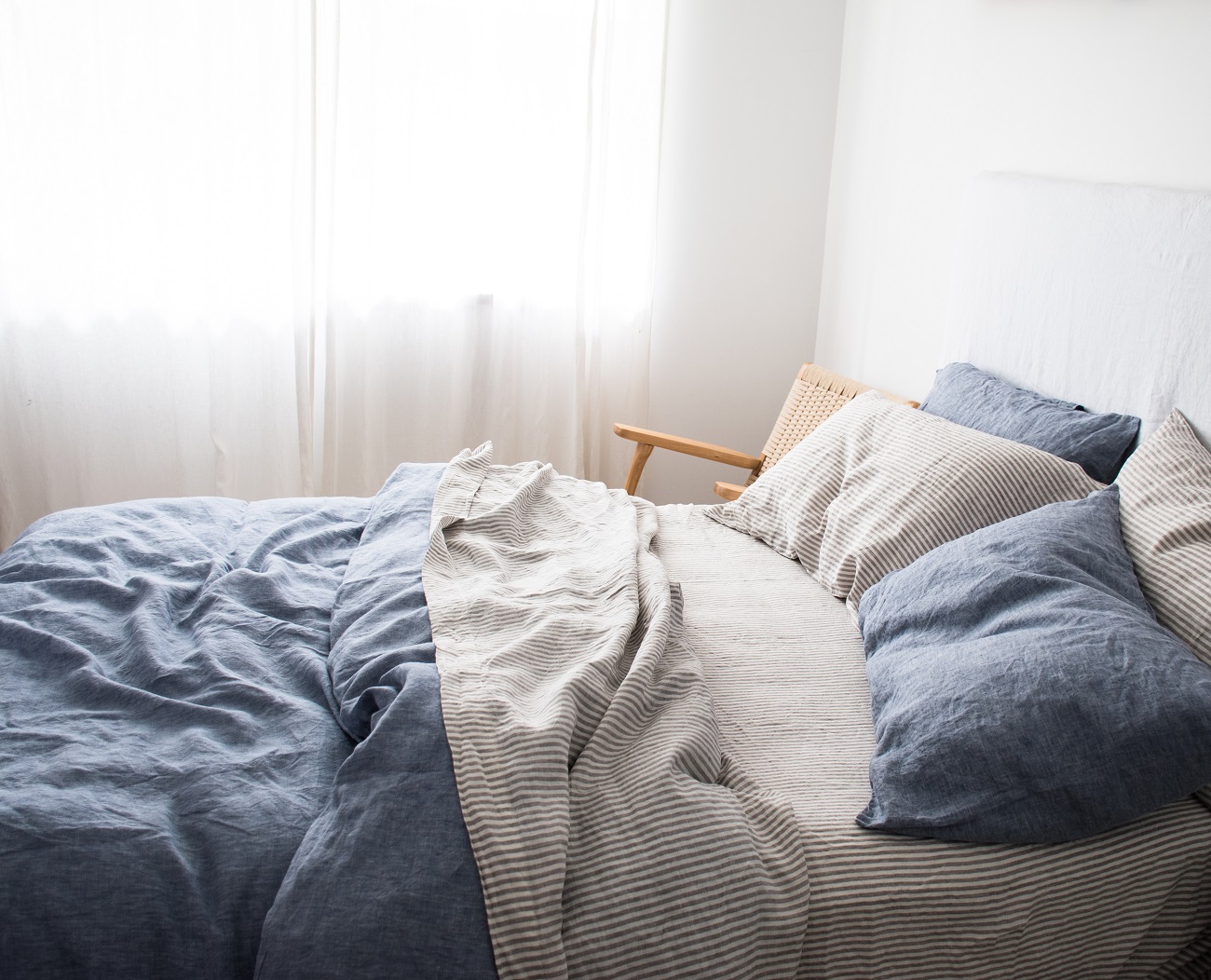 Switch up your colours
For extra depth to the Chambray look, try a Soft Grey Stripe linen sheet set to give it that relaxed coastal feel.  Or for something slightly more feminine, introducing a Blush will soften your space or an Ochre will create more warmth. These two combinations are great options when switching looks to suit warmer and cooler months.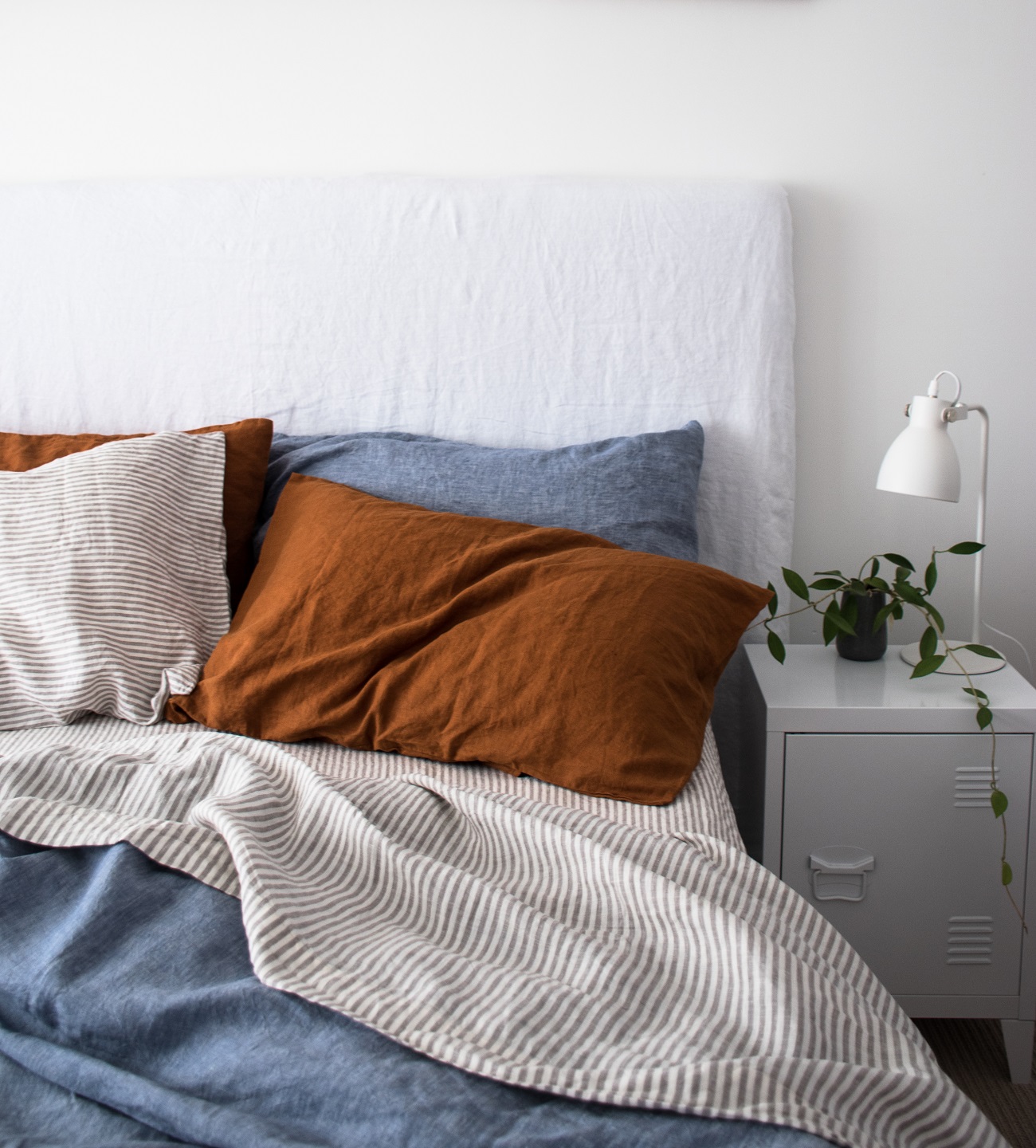 Styling tips
The versatility of Chambray means you can have some fun building or pairing back with other textures. Build your textures by adding one of our Hand-Woven Cushion Covers or Knotted Throws gathered on the foot of the bed. If you are unsure how to style this look, contact our stylists who are happy to help.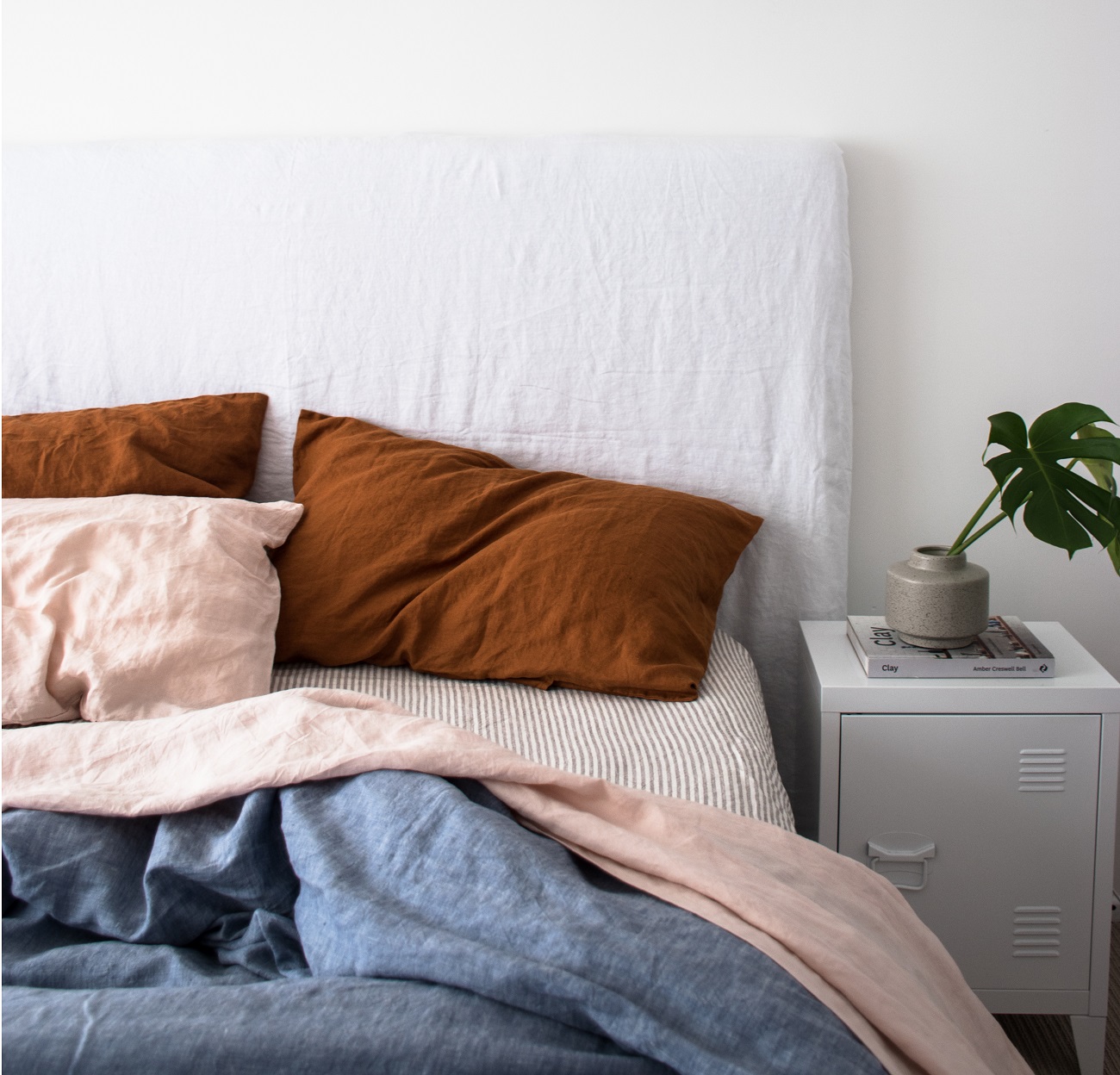 Notes on linen colours
Be aware that different screens will show different variations of colours. If you want to learn more about the colours please get in contact with one of our designers, or request a swatch.
SHOP THE LOOK
---