Soft Grey & Blush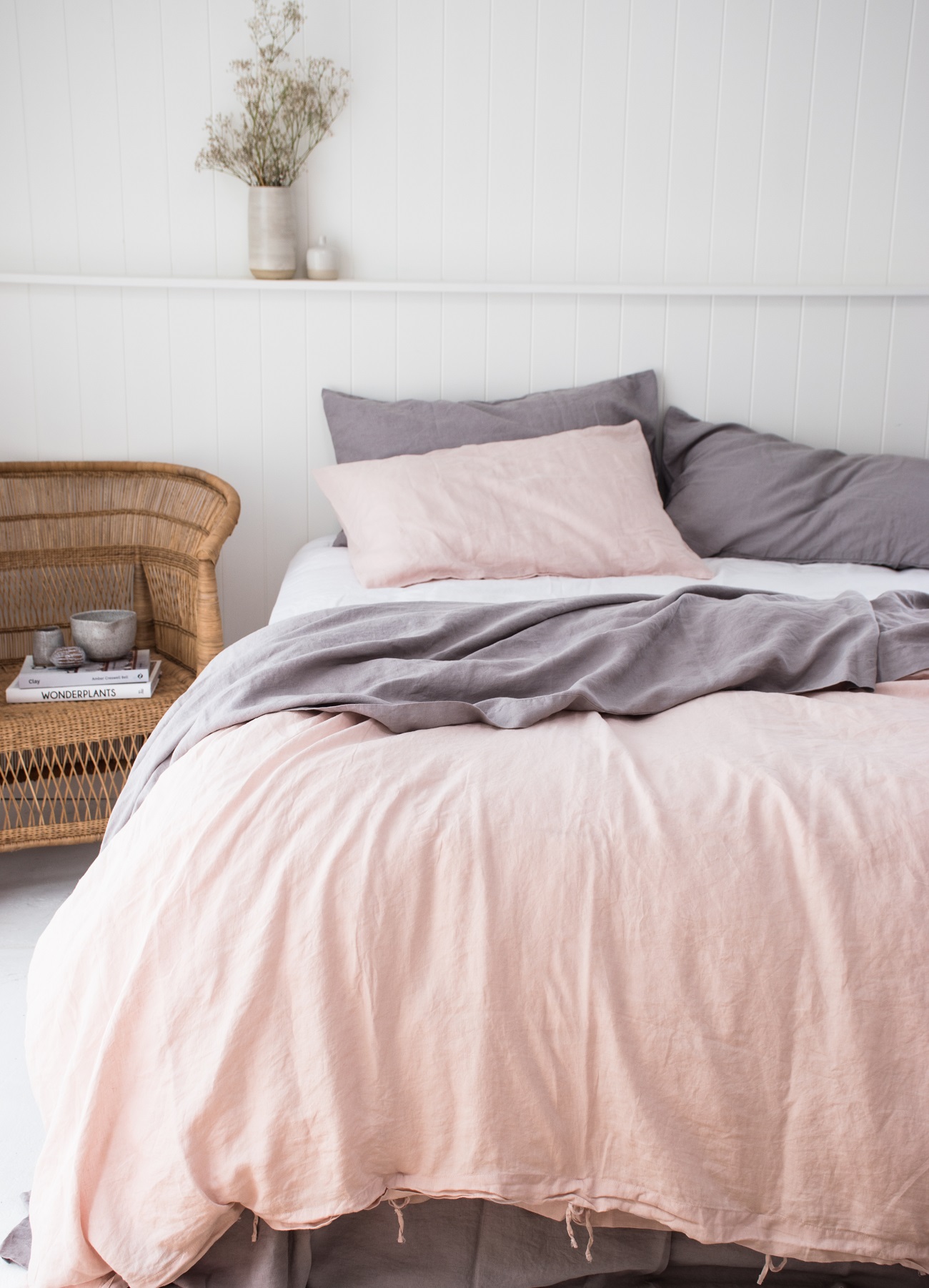 Blush & Soft Grey create a beautiful calm mood in any room. 
If you love walking into a calm room, this colour combination is perfect for you. The soft tones in both colours work beautifully with each other, creating a relaxed and comfortable mood.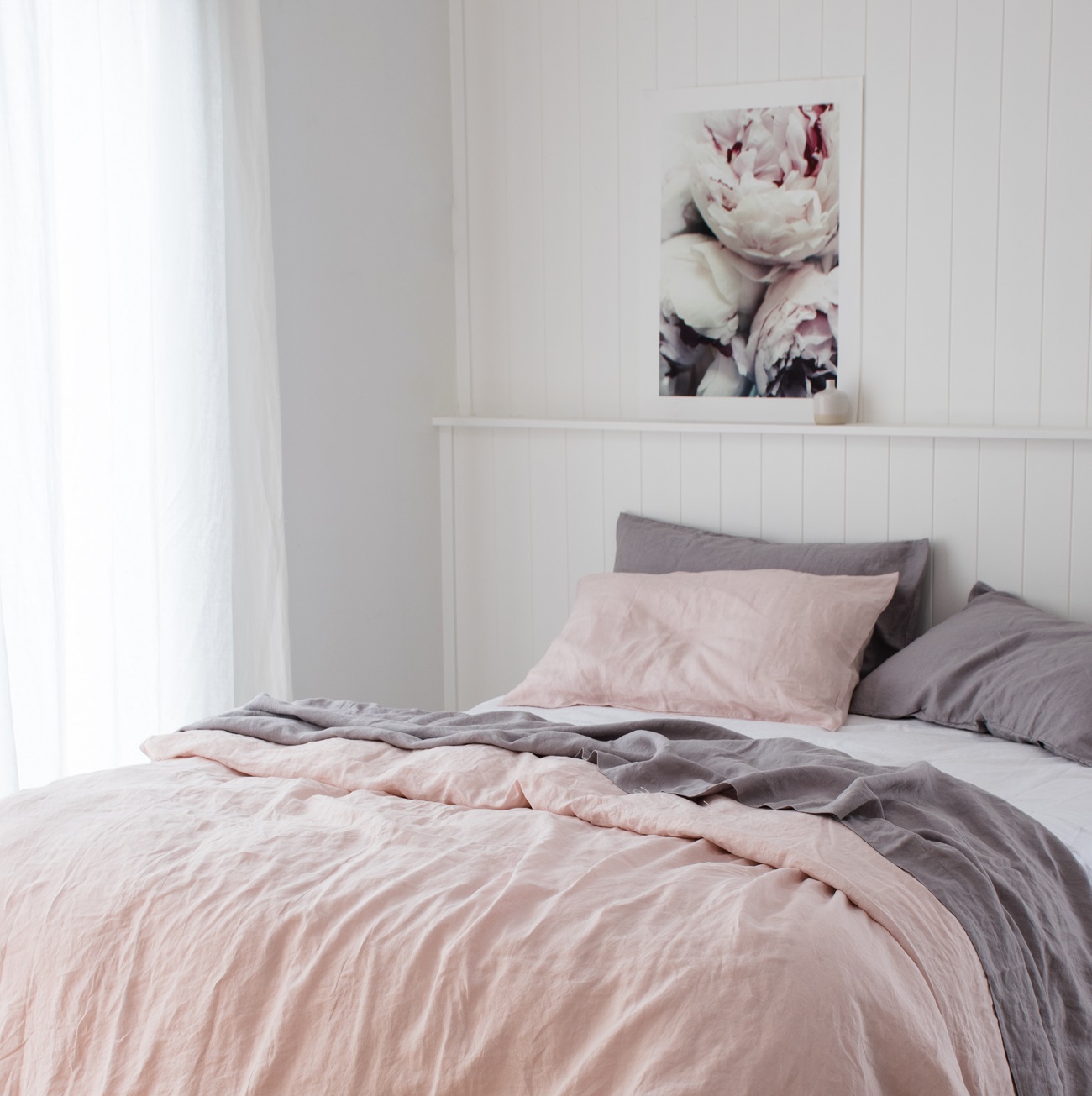 Switch up your colours 
Want to add a bit more into the look? Switch out the Soft Grey for our Soft Grey Stripes to bring a subtle hint of texture to the look or be bolder and add in our Charcoal Stripe for a similar effect. Not sure what colour to choose? Talk to us, we'd love to help!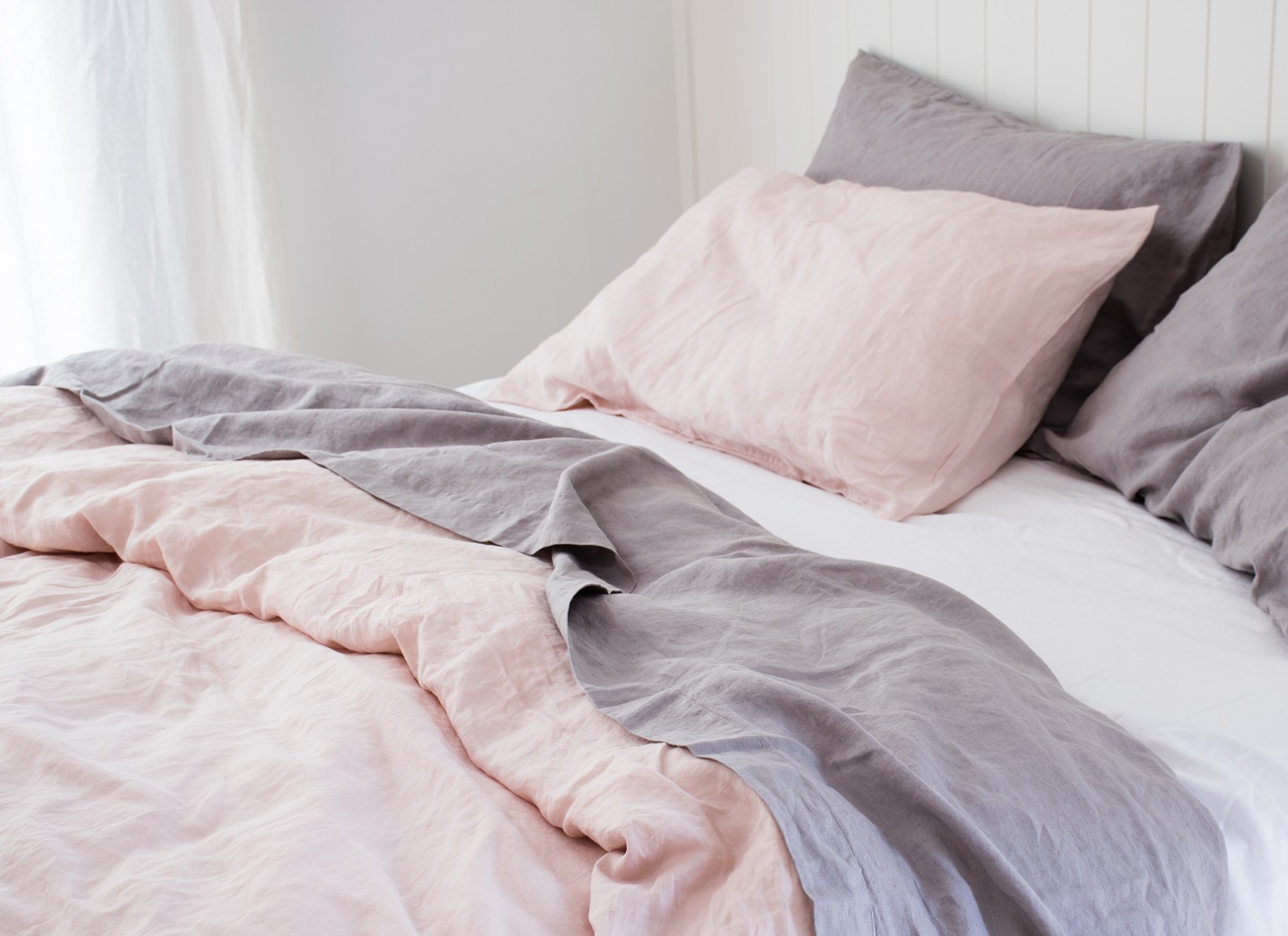 Styling Tips
We've mixed in earthy natural coloured accessories and furniture with the linen but bolder, darker accessories will work just as well. You can see we switched out the vase and flowers for a print below to change the look.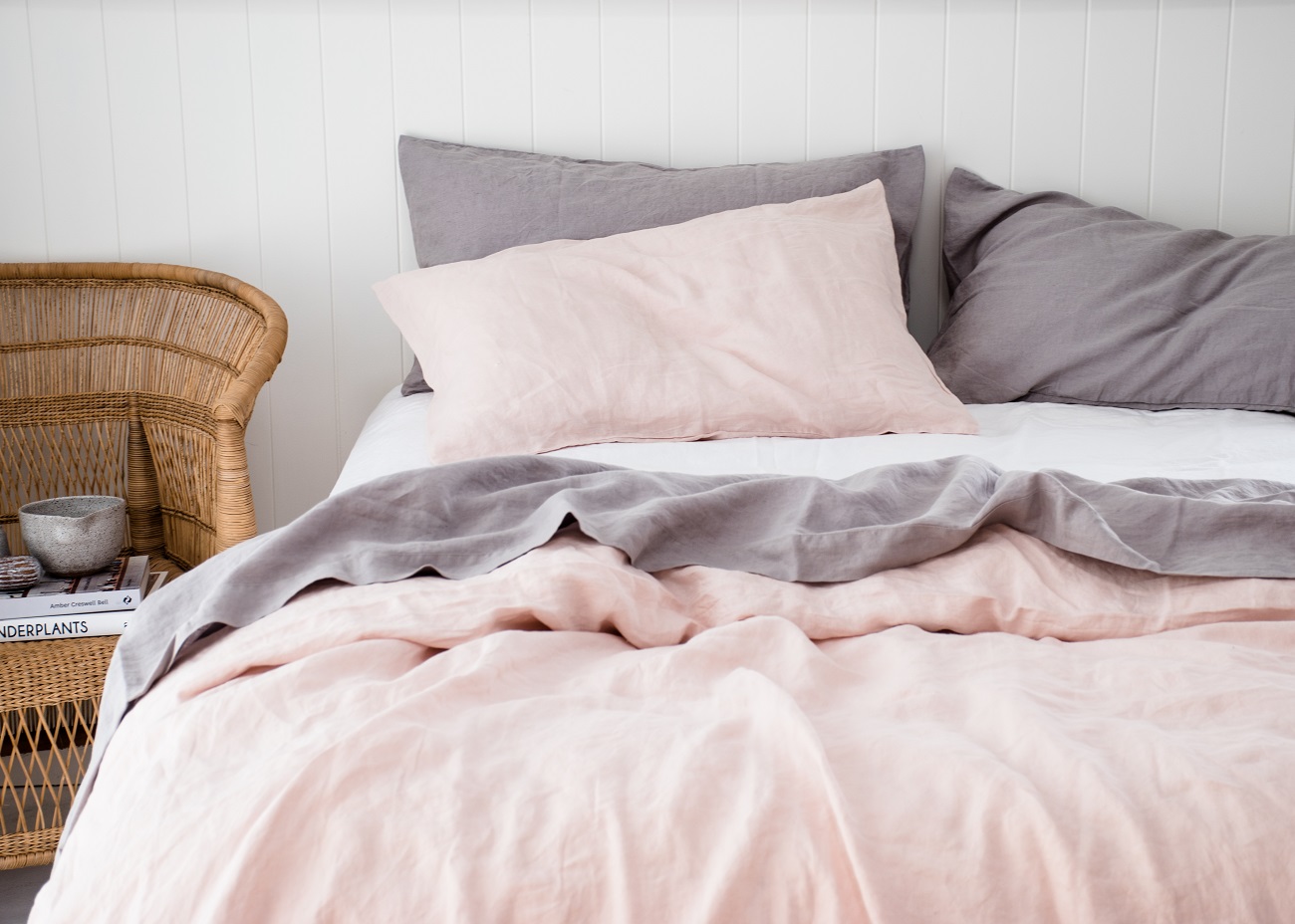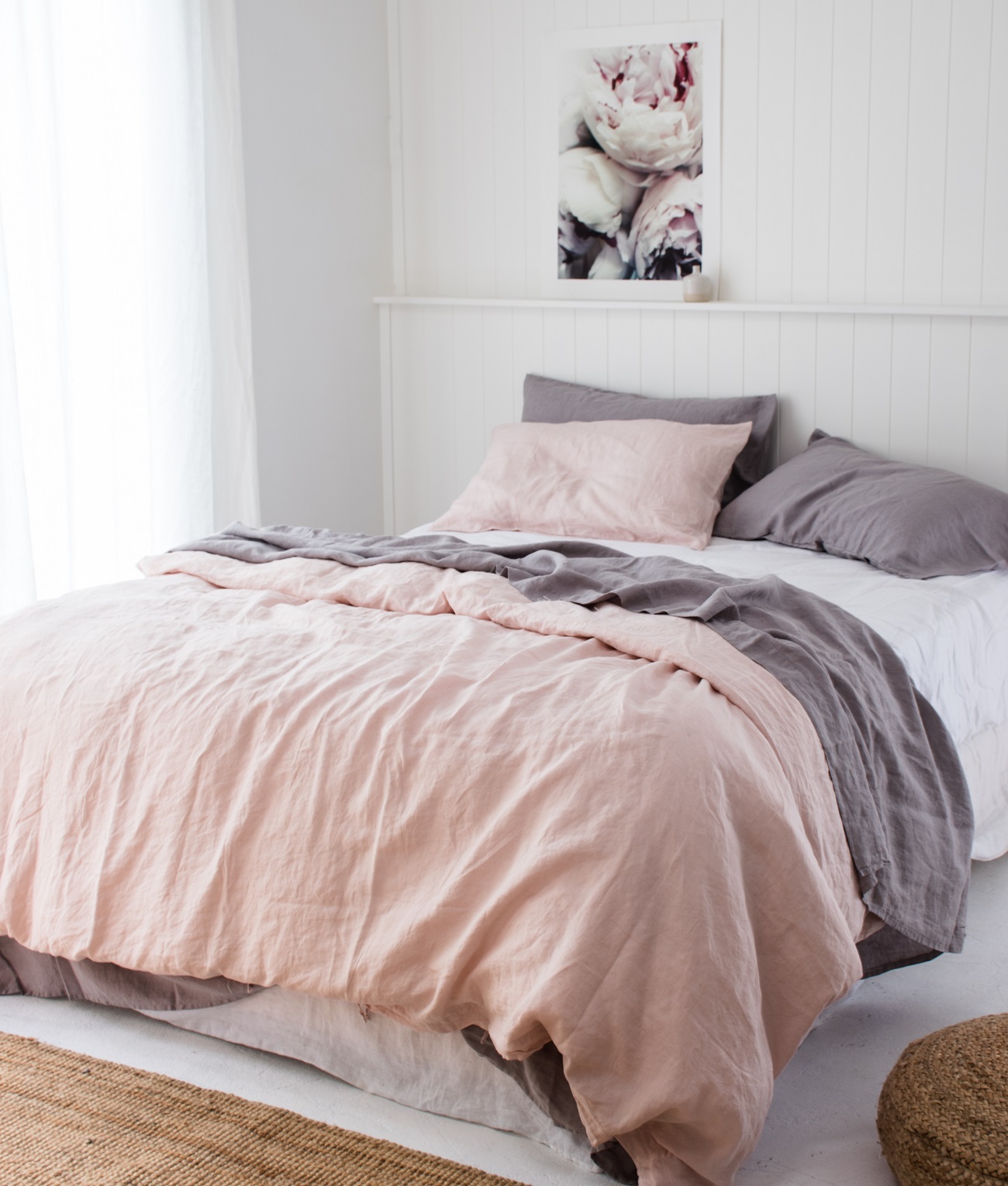 Notes on linen colours
Be aware that different screens will show different variations of colours. If you want to learn more about the colours please get in contact with one of our designers, or request a swatch.
SHOP THE LOOK