Charcoal Stripes and Wildflower Pink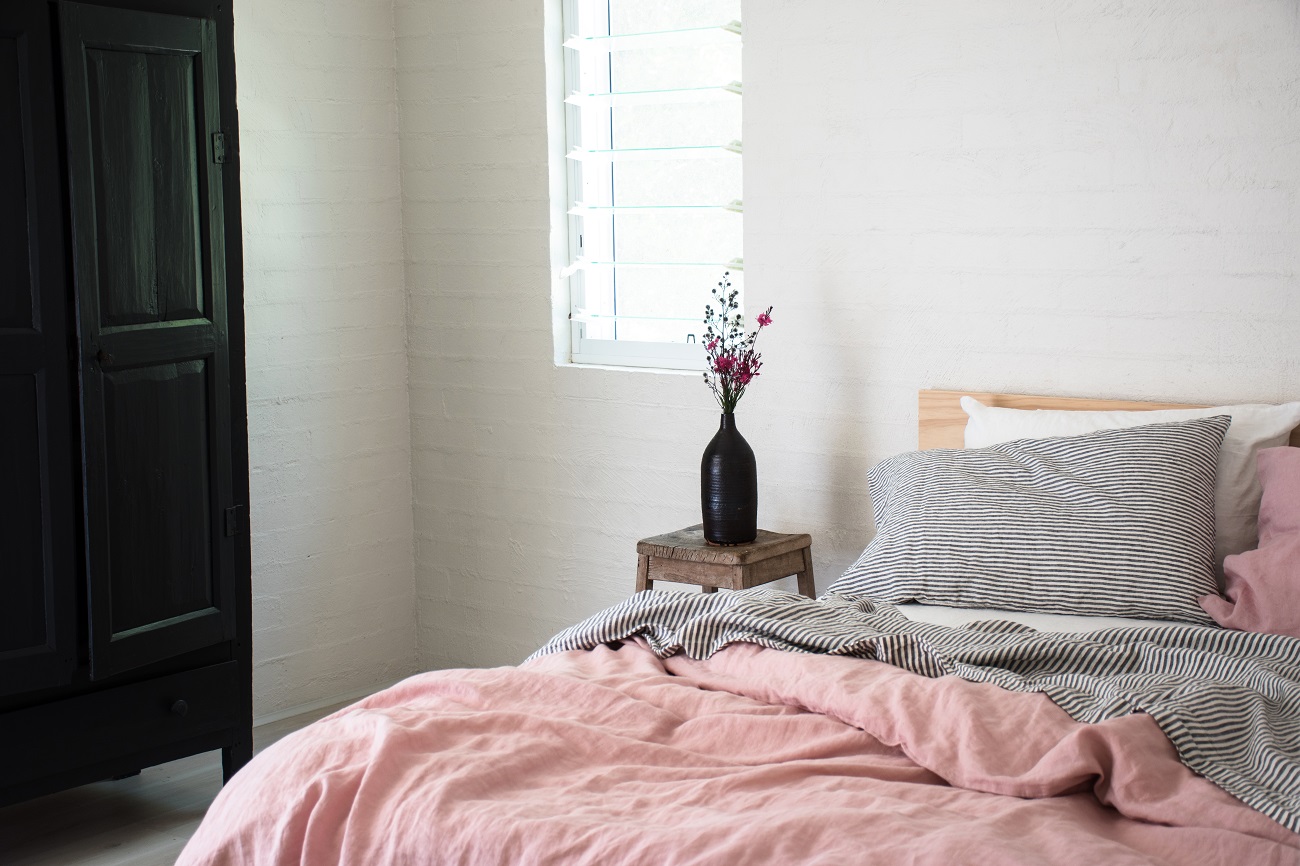 Wildflower Pink and Charcoal Stripe for a hypnotic bold look
Anchor in the whimsical Wildflower Pink with our bold Charcoal Stripe to create a bedroom look that is both feminine and masculine. Thanks to this impressively versatile pink tone of our Wildflower, we find that this is a very chic look no matter your décor. Safe to say, it's an easy to love colour combination for any room.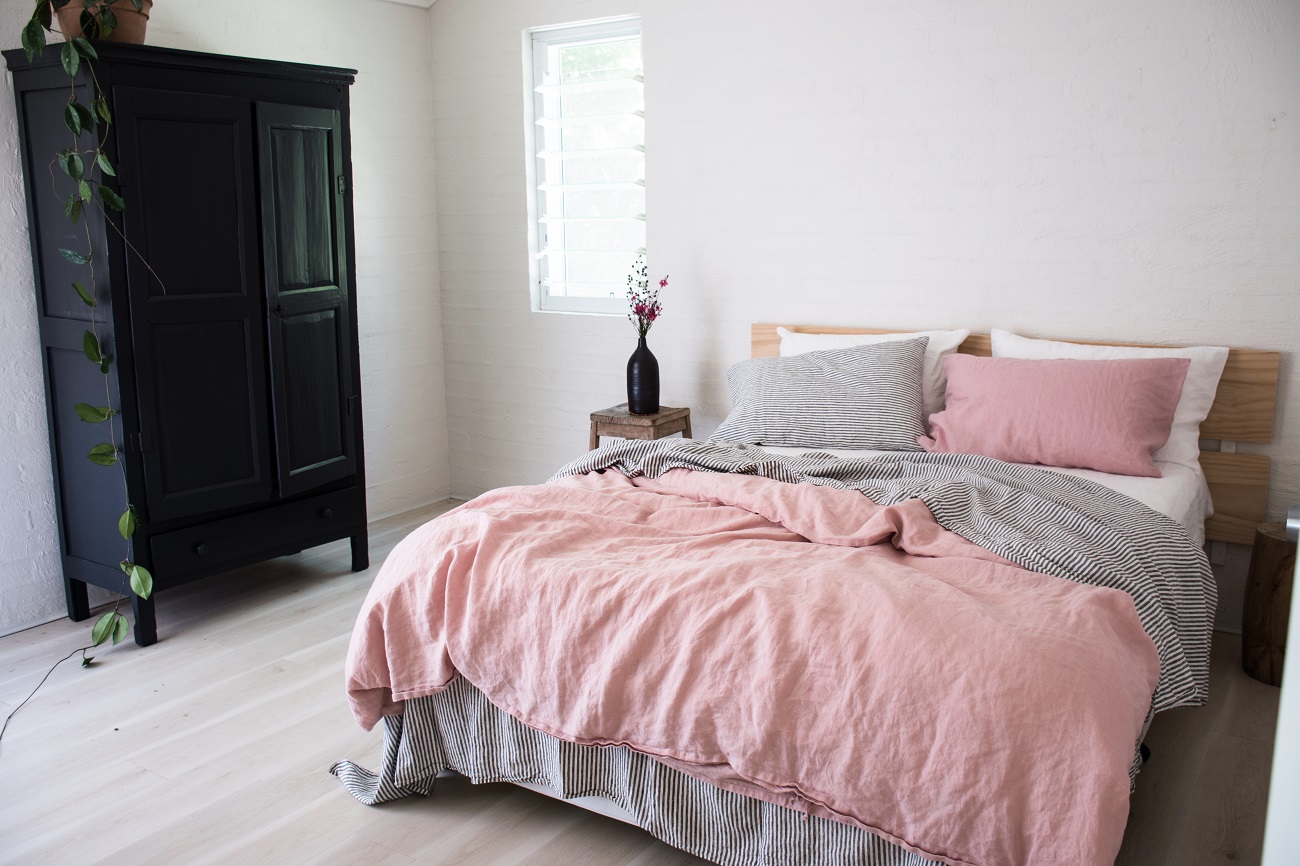 Switch up your colours
To change up this look and make it bolder, try adding in one of our Inky Charcoal Pillowcases to bring out the Charcoal elements and create a more moody look. Or for a more sophisticated and striking look, try adding in our Navy flat sheet and Pillowcases.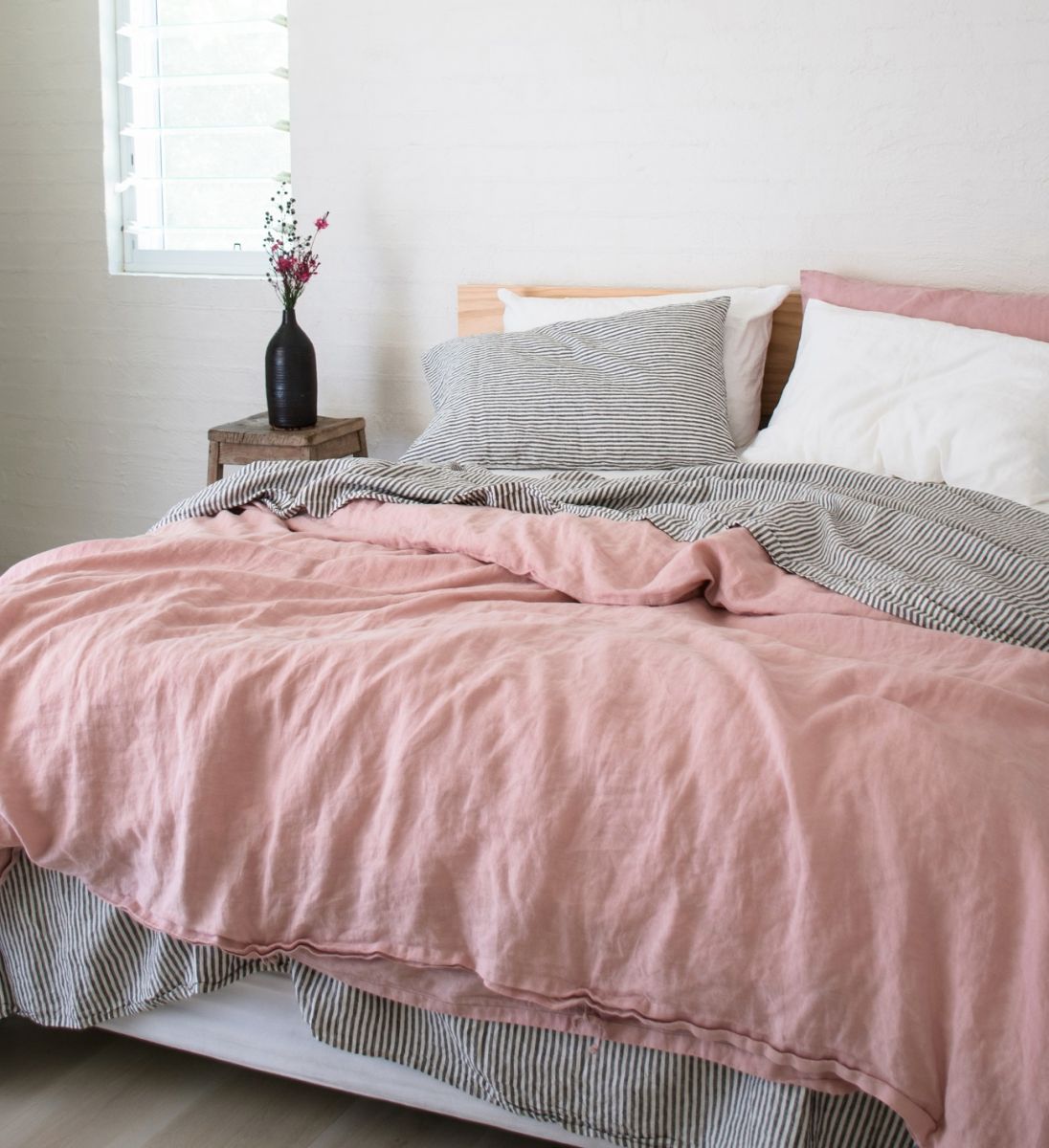 Styling Tips 
We love bringing out the vibrancy of our versatile Wildflower Pink by adding in a hot pink floral to the bedside, when choosing a vessel to arrange the flowers in opt for a dark tone to anchor this look.