Neutral Thick Stripe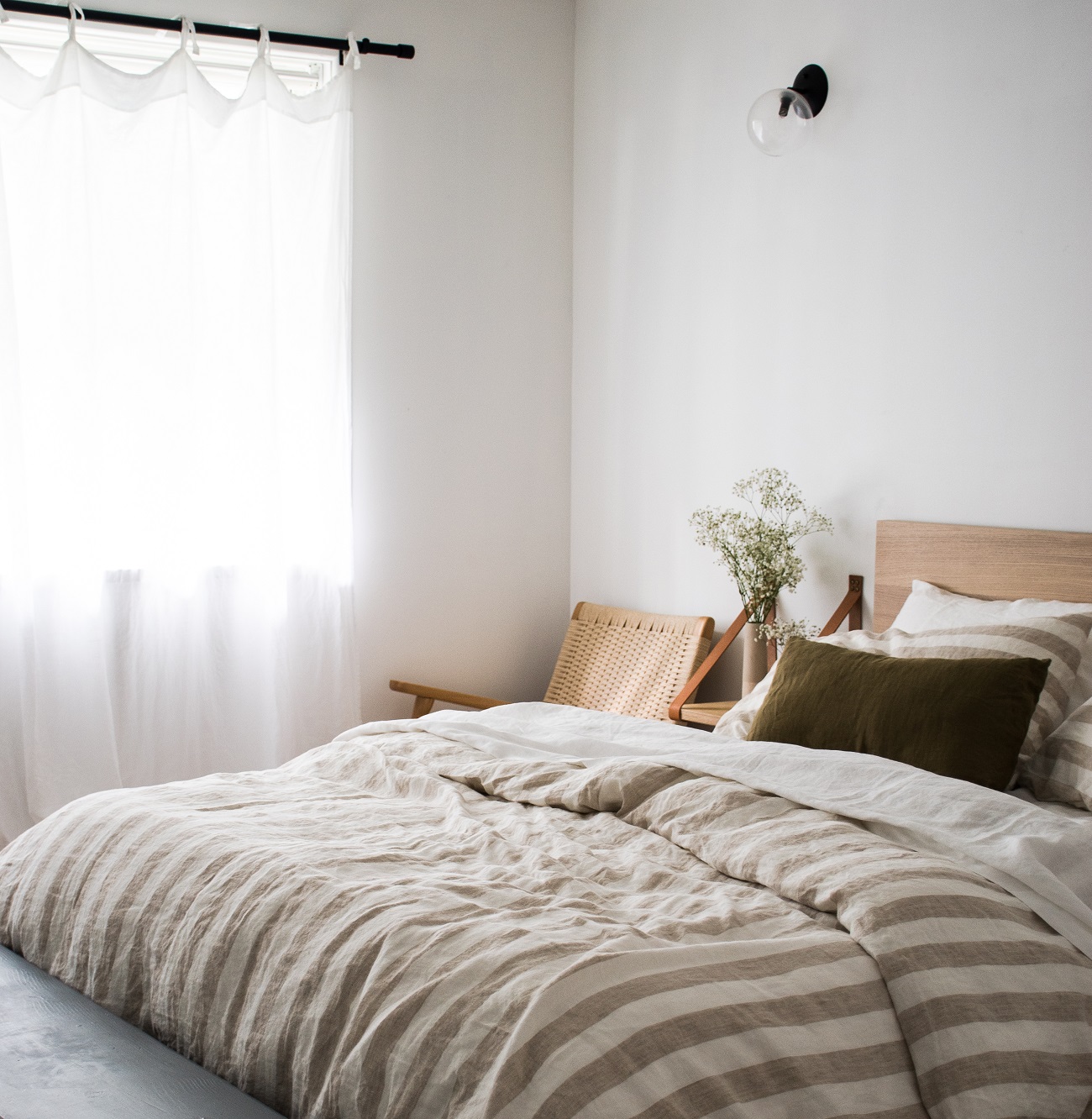 A Neutral Stripe with Versatility
If you like to change up your looks, the Milk Natural Thick Stripe set is the gift that keeps on giving. The stripe can become so many things, it takes on strength when put with bold colours or it takes a step back and tones down when paired with softer hues.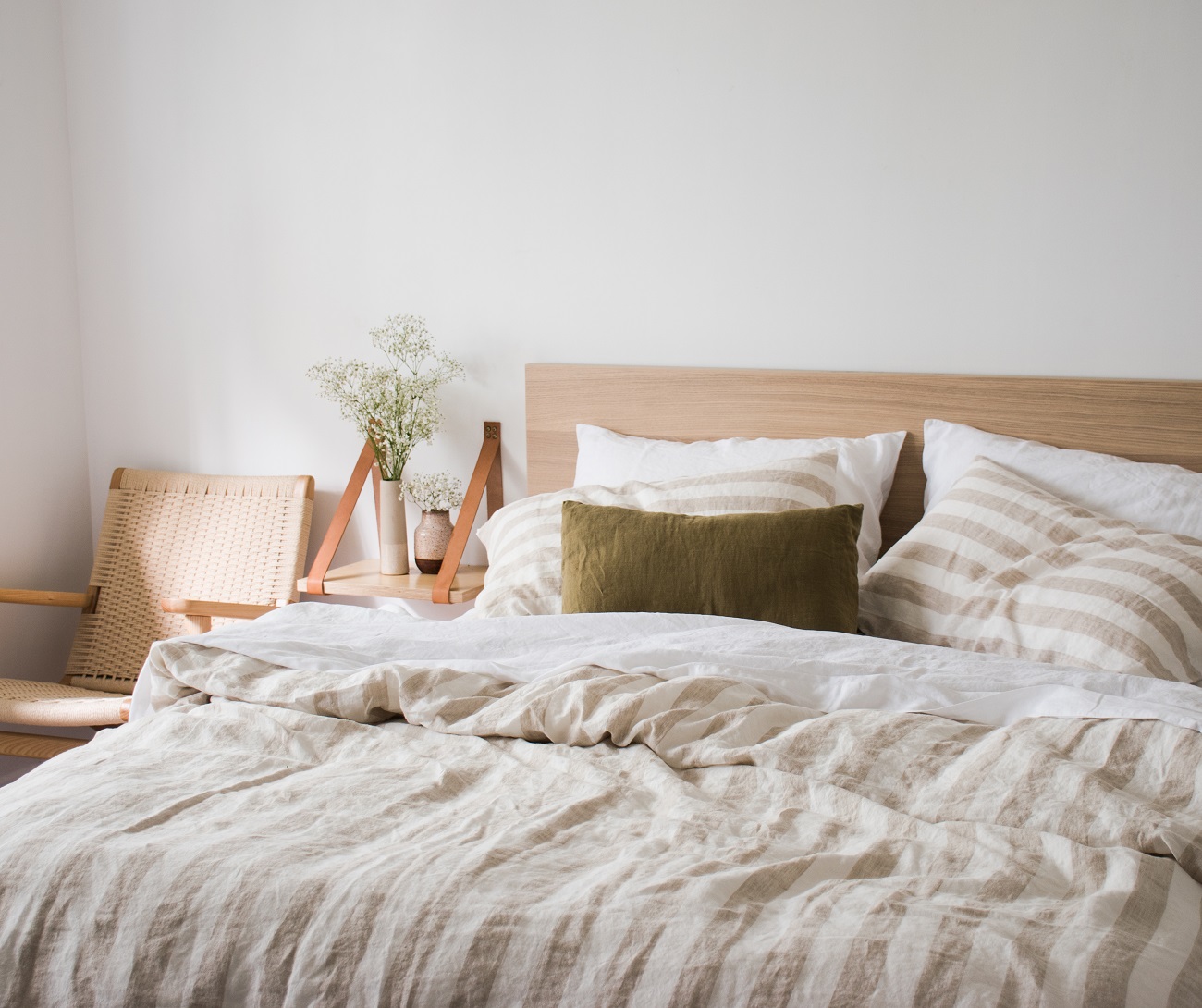 Switch up your colours
There are so many combinations to try with your Milk Natural Thick Stripe set. Feature the stripe in just pillowcases or for a contemporary look mix and match with the Charcoal Sheet Set to see the thick stripe take on something completely different. Olive Ivy always works as it ties in with the earthy tones in the natural stripe. 
Styling tips
Have fun with the thick stripe, see what you can come up with. If it is peeking through as a fitted sheet, add some euro pillows to build that depth. Contact one of our helpful stylists to help bring this look to life.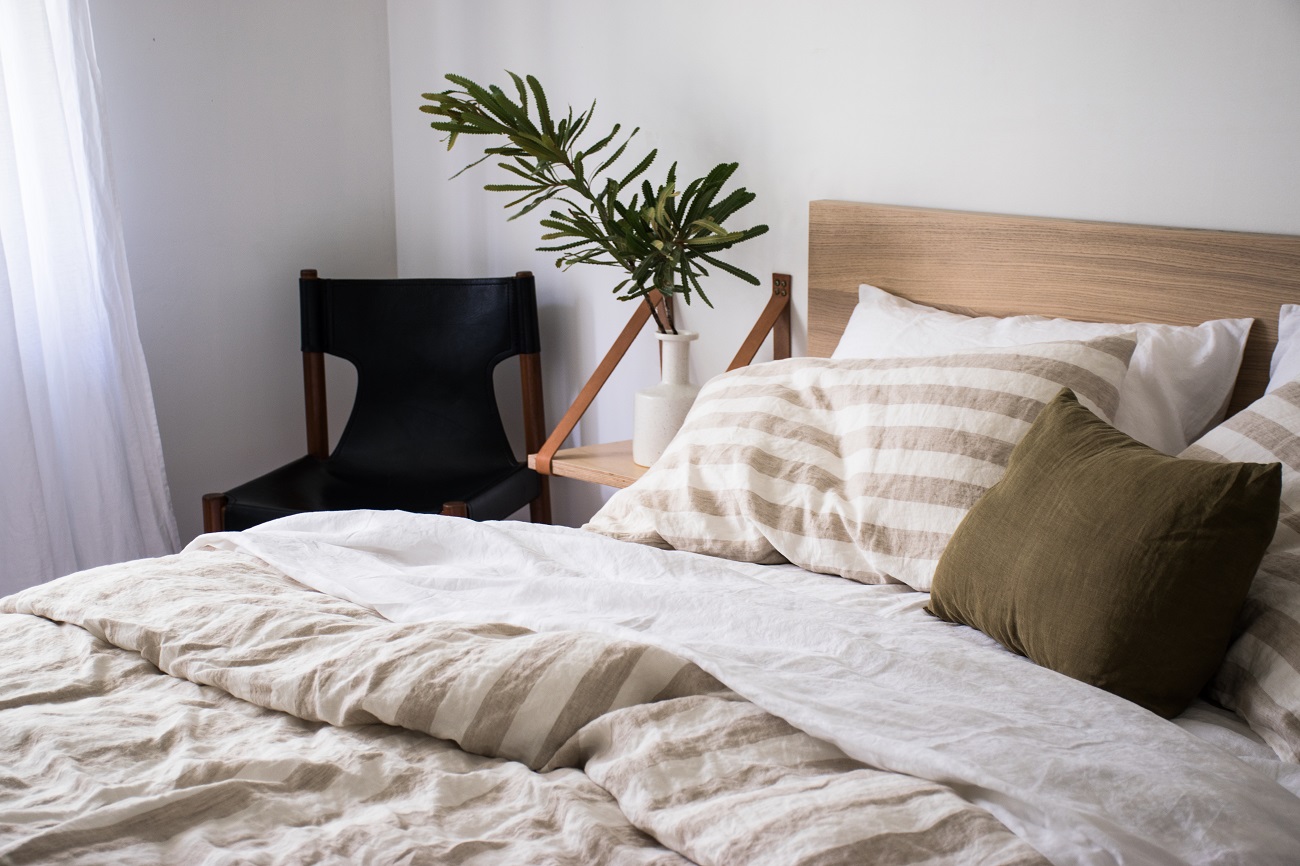 Notes on linen colours
Be aware that different screens will show different variations of colours. If you want to learn more about the colours please get in contact with one of our designers, or request a swatch.
SHOP THIS LOOK
---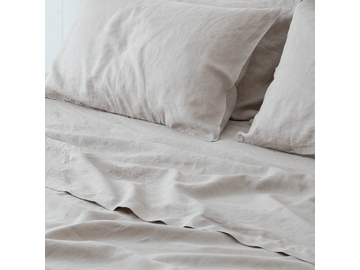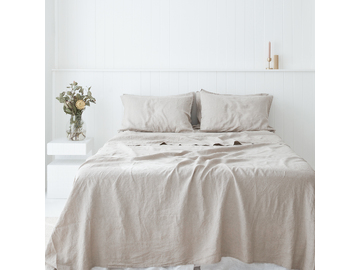 VIEW PRODUCT
LOW IN STOCK!