Serene Dream Bamboo and French Linen Bundle
was $456.20
now from
$273.72
Save up to $67 when you shop this look
Easy 30 Day
Returns on linen
365 Night Great
Quality Guarantee
Combine texture with our luxurious Bamboo and French Linen Bedding bundle. For a polished and smooth finish, our White Bamboo Sheet Set offers an everyday bedding solution that's both sophisticated and sustainable. Styled with our French Linen Sage Duvet Cover and Pillowcases, to create a beautiful bedroom look and give you your well-deserved rest.
Need Help?
Our Customer Care team are available to assist with any questions you may have. Chat to us now or visit our FAQs page.
Pre-ordering from I Love Linen
Our premium linen has seen unprecedented demand, and while some colours and sizes may be currently sold out, we regularly have fresh stock arriving that we are excited to share with you. We always produce in limited numbers with sustainability in mind, so we strongly suggest you pre-order to avoid missing out.
If an item is on preorder, we will hold your entire order until the item arrives and then ship the whole order in one. If you would prefer an alternative arrangement, please let us know.
For estimated arrival dates, please refer to the individual pre-order message on the product you are interested in purchasing.
SLEEP BLISSFULLY WITH OUR NEW BAMBOO AND SIGNATURE FRENCH LINEN BEDDING
French Linen and Bamboo naturally have heat regulating properties, allowing you to stay warm in Winter, and cool in the very peak of Summer. Antibacterial and hypoallergenic; these natural fibres do more than look pretty. Woven from sustainably grown natural fibres into our unique and durable silken twill weave, our Bamboo is perfect for styling with our stonewashed French Linen Bedding. Please follow all the steps in our care guide to ensure the fibres are maintained and increase the longevity of your sheets. See our Care Guide here >
Quality

you can count on
Our unique twill weave allows for an indulgently soft Bamboo finish, without sacrificing durability. Cool to the touch, Bamboo is a naturally hypoallergenic and heat-regulating sustainable fibre. With a decade of experience in all things bedding, and an entire year of product testing and development, we are proud to present the latest addition to our range.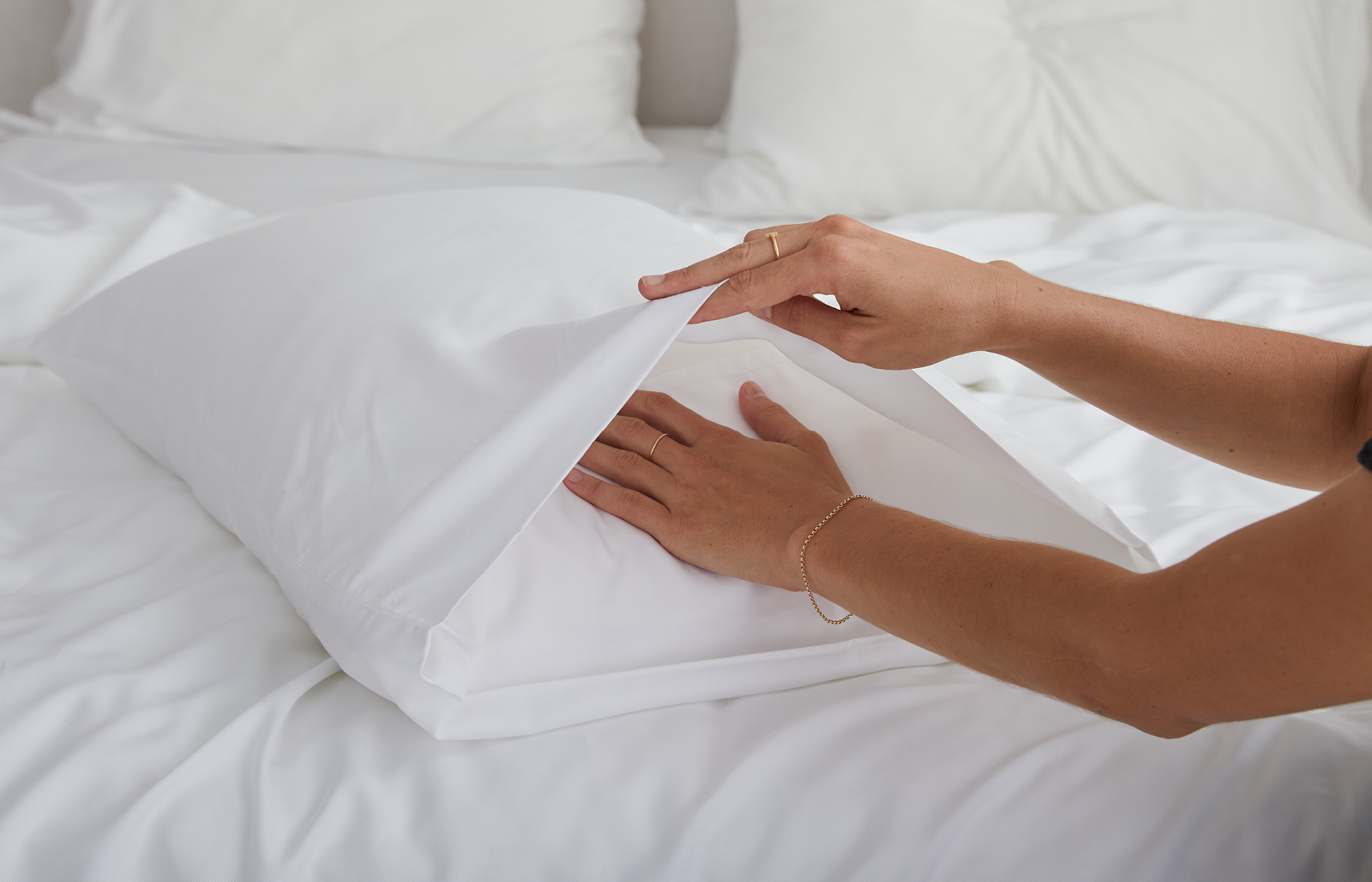 With us, making your bed is easy...
Our deep PIllowcase pocket means your pillow will stay put while you sleep. Say goodbye to tedious buttons and hello to effortless Duvet Cover ties for added elegance. Considered details will save you time.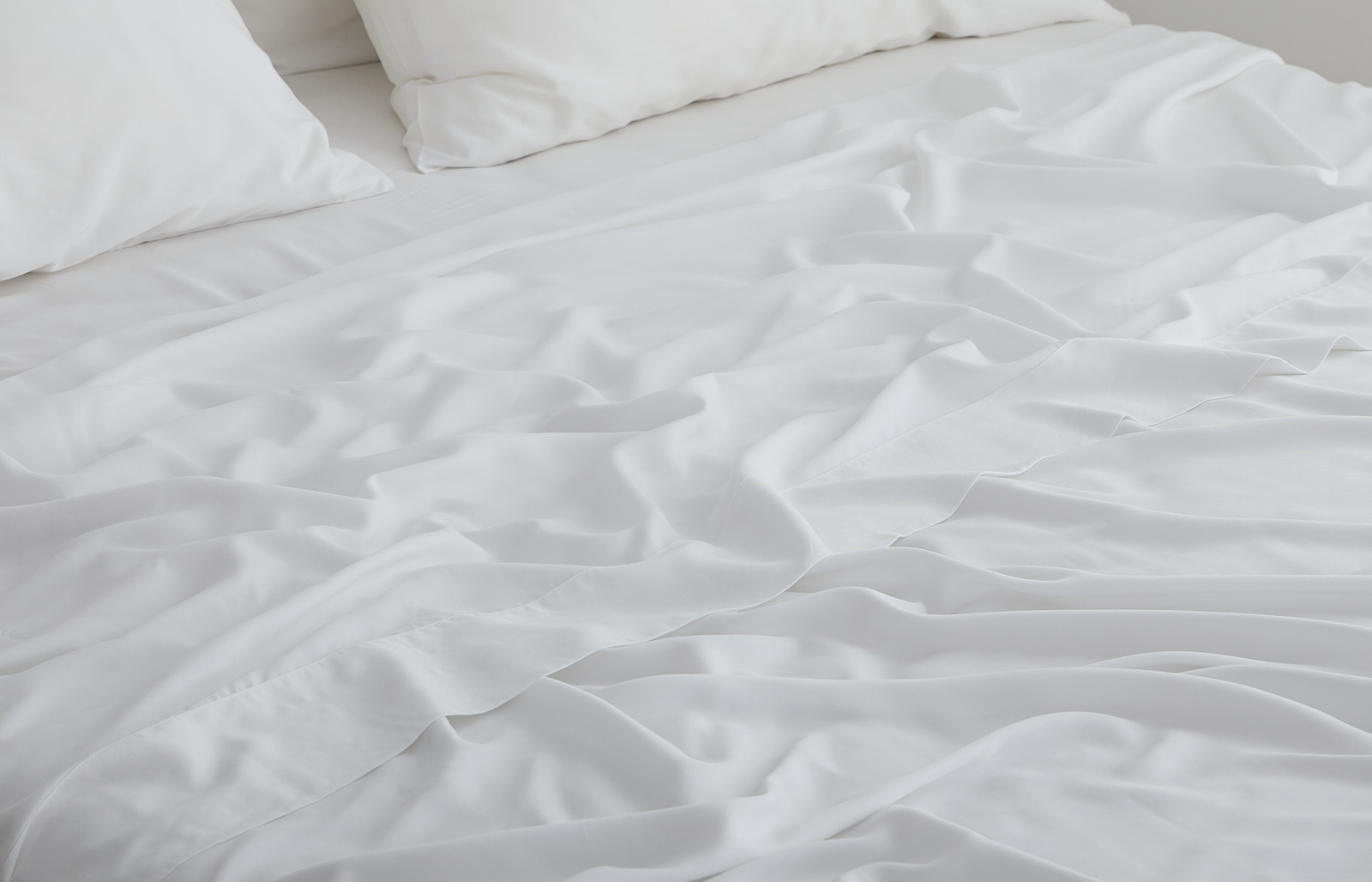 Doing more than just looking good
The fastest growing plant on the planet, Bamboo is as good for you as it is gentle on the Earth. Using organically grown, sustainable fibres, means you can feel good about treating yourself.

"Absolutely love how soft and cosy this bedding is! It's such a perfect combination of textures to pair with my linen but also perfect on its own - especially in summer as it's so light weight and silky smooth on my skin. Makes me never want to get out of bed!""
See what our customers love about us
In case you were wondering...