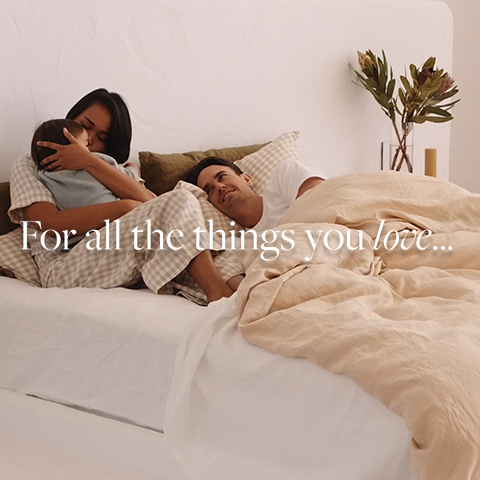 From mornings in bed to adventures by the sea. Take us with you from the bedroom to the bathroom, to the beach and beyond.

For all the things you love, think I Love Linen.
A note from our team.

What started as one small dream for beautiful linen bedding in 2013, has grown to include curated products for each and every day.


We're proud of how these pieces support all of life's moments, both big and small. From new homes, weddings and births, to slow days and sweet dreams - it's important to celebrate all the things we love in life.


We're continually inspired by you, our amazing community, who have been so generous to share your treasured moments captured alongside our designs. Our latest campaign, For All the Things You Love, celebrates the diversity of our pieces and the special moments they complement.

Thank you for letting us be a part of all the things you love.