Testimonials



Linen Bedding

"We purchased our quilt cover set and sheet almost a month ago and it was the best investment we have made. They are the softest sheets/quilt cover we have ever slept on/in. The colours are divine and we can't wait to add to our collection very soon. Thank you for creating magic." 
- Kaity 

"I was already a convert to linen sheets, but these are truly luxurious. Very soft, very breathable, and the lilac colour makes me happy every time I see them."
-  Vanessa

"My allergies mean I am very sensitive to fabrics, dyes and chemicals. My body LOVES all of the I love linen products, my husband and I find the sage quilt cover set so beautiful we bought the grey set as well. Thank you for the joy you bring to our lives with your beautiful linen products!"
- Adi

"These linen sheets are by far the most luxurious sheets I have ever slept in! My husband was a bit concerned about the price, however, he agrees they are the most comfortable sheets he has ever slept on. I am looking forward to buying more in different colours! Don't let the price deter you, they are 100% worth it!"
- Natalie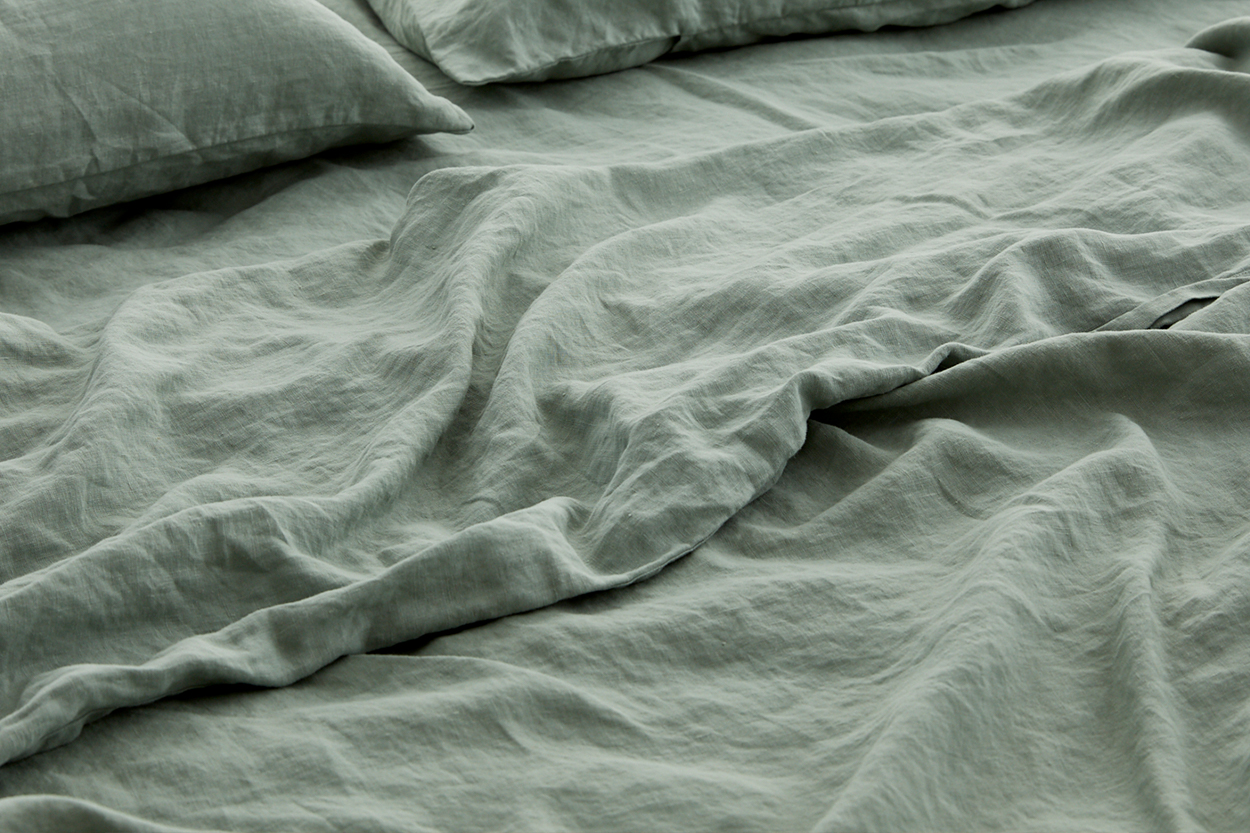 "Softest linen I have ever found and it does not slide around on the quilt like some linens do. Reasonably priced for such a high-quality product when compared to other brands. The soft grey and stripe sides are great as you get two looks which both work as a base for most colour palates. I can't wait to buy some sheets once I decide on a colour."
- Kahlee

"We first experienced the joy that is linen sheets while holidaying at a beautiful AirBnb' My Sister & the Sea' at Marion Bay. It didn't take us very long to fall in love with these beautiful luxurious sheets. First thing in the morning I desperately searched for a tag to see what the brand was, thank you for adding that, so that I could find you. We returned from our trip and decided life was too short to not have beautiful French linen sheets made by ilovelinen to enjoy a good nights rest. The only problem which colour, way too hard a decision, so we decided on the Natural thick stripe, which we love and gave us the option to mix and match which we are already contemplating the second pair. We are loving our little bit of luxury, thank you, worth every cent"
- Joy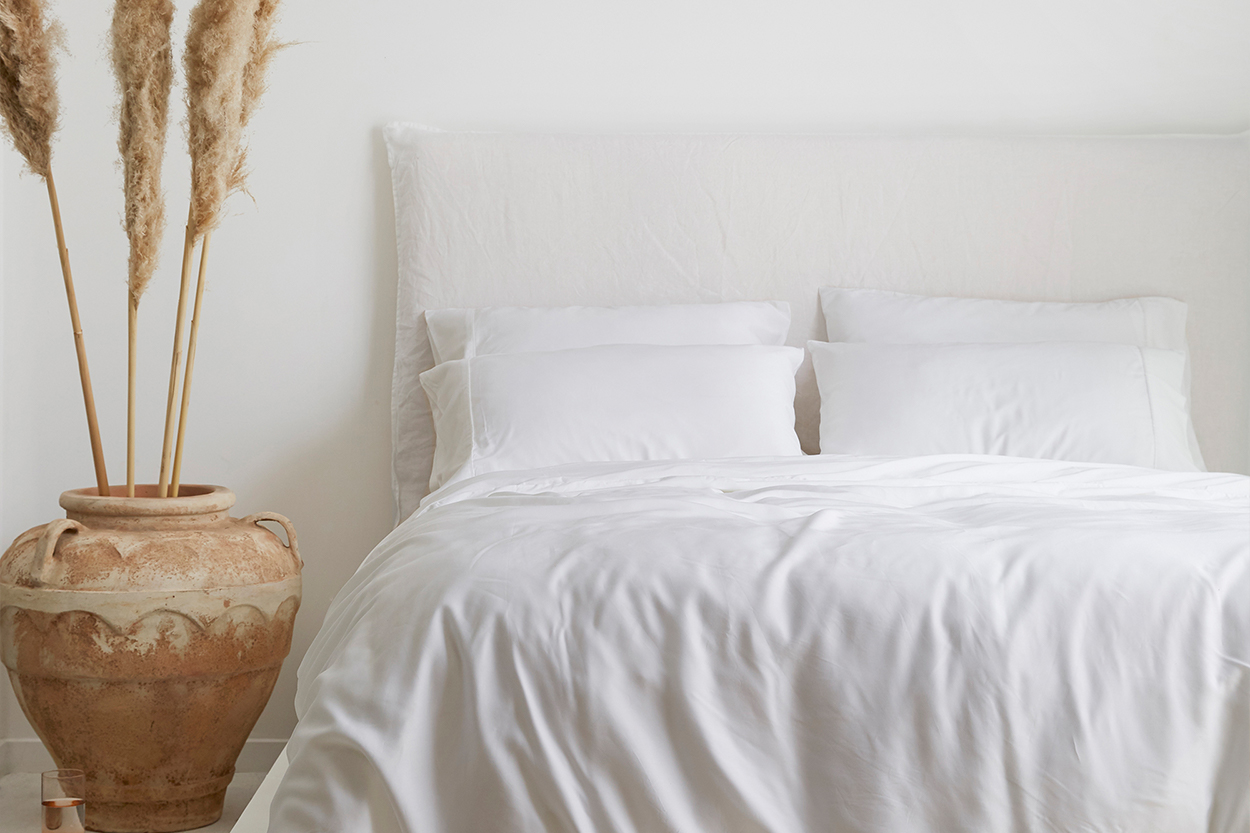 Bamboo Bedding 

"Absolutely love the bamboo products. Highly recommend. Would pay much more for these, fortunately they are affordable. Have had many friends purchase after we had recived ours, simple luxuries at home that make your life so much more comfortable! We certainly feel like we are in a 5 star resort bed now."
- Mishy

"I'm In Love... with my new Bamboo Quilt Cover. I have had the same quilt cover for 15 years. It was threadbear and torn and i couldn't come to terms with throwing it out and buying a new one... I finally did after years of looking and not being able to find anything i liked.... I am soooo glad i did! I am in love with my new Bamboo Quilt Cover, thank you!!"
- Belinda

"These are the softest, silkiest sheets I have ever slept on! I look forward to bed every night knowing I can slide into these amazing sheets! I tell everyone about them."
-  Brooke

"This is hands down the most stunning quilt cover I've ever owned. It's soft & smooth against my skin, doesn't make my face break out in a rash like other quilt covers, and makes me want to spend as much time in bed as possible!!! It's so luxurious, absolutely worth the money - I'll be getting another one and some sheets soon!! Just wish these came in as many gorgeous colours as the pure French linen (I find that a bit too scratchy, even after several washes)."
 - Natalie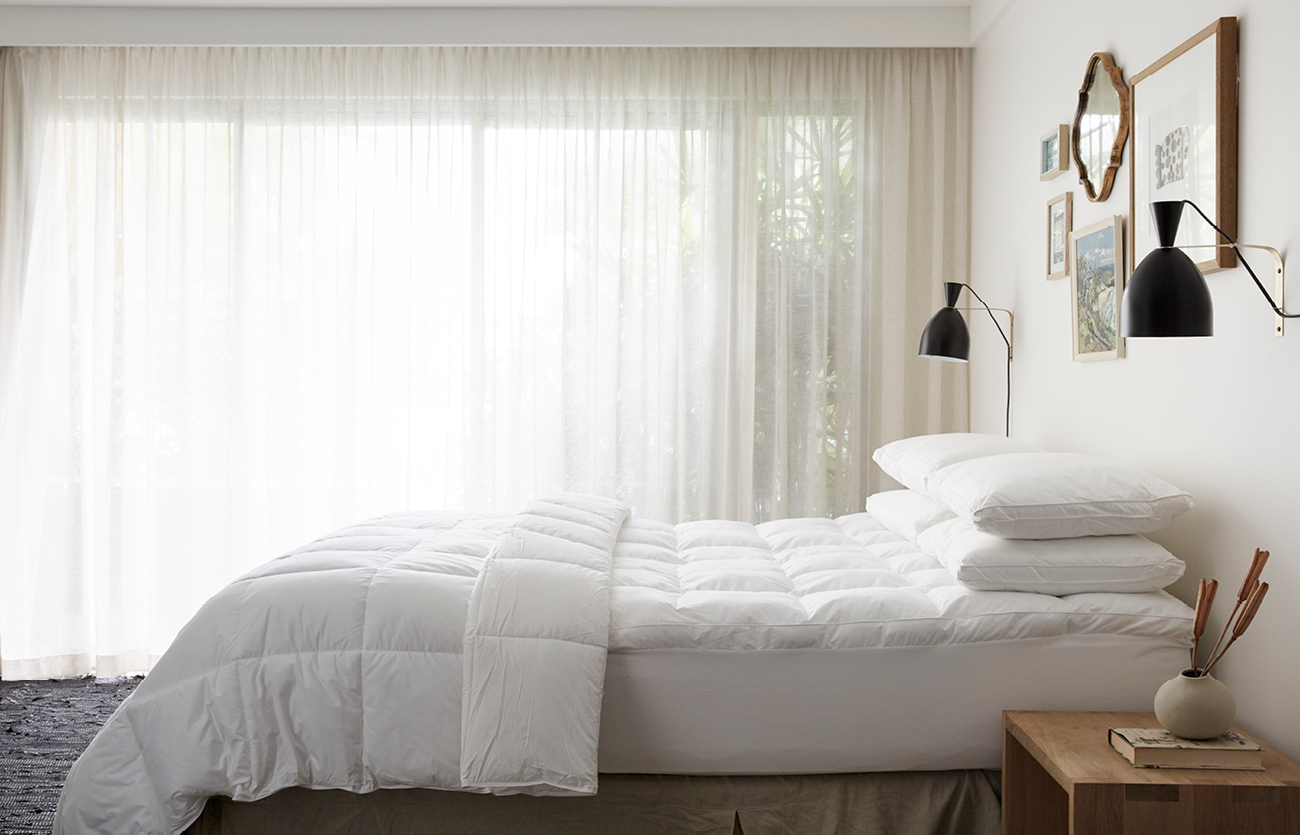 Hotel Bedding 

"My husband & I have found these pillows have improved our sleep, we were both having trouble finding a pillow that suited a friend told us about I love linen & the Hotel Pillow. What a difference they have made we wake feeling like we have had a good nights sleep."
- Hazel

"I have always had problems sleeping due to an uncomfortable mattress. I tried multiple mattress toppers to a have a good night sleep however none did the trick. Stop searching for a mattress topper now! This is the only one I have found that delivers the best sleep. Worth the buy for anyone on the hunt for a new mattress topper for your bed you can sink into!"
- Sophie
​

"Wow. I don't ever want to get out of bed. My mattress topper has made the world of difference to my sleep pattern. It is so soft but at the same time, supportive and I am sleeping through the night and waking up rested and ready for the day. Great purchase!"
- Susan

"Having recently stayed at a beautiful luxurious hotel, I was keen to replicate the experience at home. And boy was I impressed with this package - both my husband and I can't stop raving about it! Firstly the matress topper has turned our bed into the most comfortable surface ever, adding some much needed softness to our relatively firm king size mattress; secondly we cannot get over the warmth and softness of the quilt - it is absolutely delightful and in a frosty Melbourne winter is doing a perfect job keeping us cosy; and thirdly the pillows... wow! I was a little unsure about them at first as I'm used to a firm, memory foam pillow, but these are something else! We upgraded to the king size pillows and they are amazing, soft but supportive and completely comfortable - no more stiff necks and headaches in the mornings. I'm so glad I came across I Love Linen, it's literally everything I had been looking for in terms of high quality linen and value for money. I can't wait to treat myself to the sheets and quilt cover set next!"
- Annalisa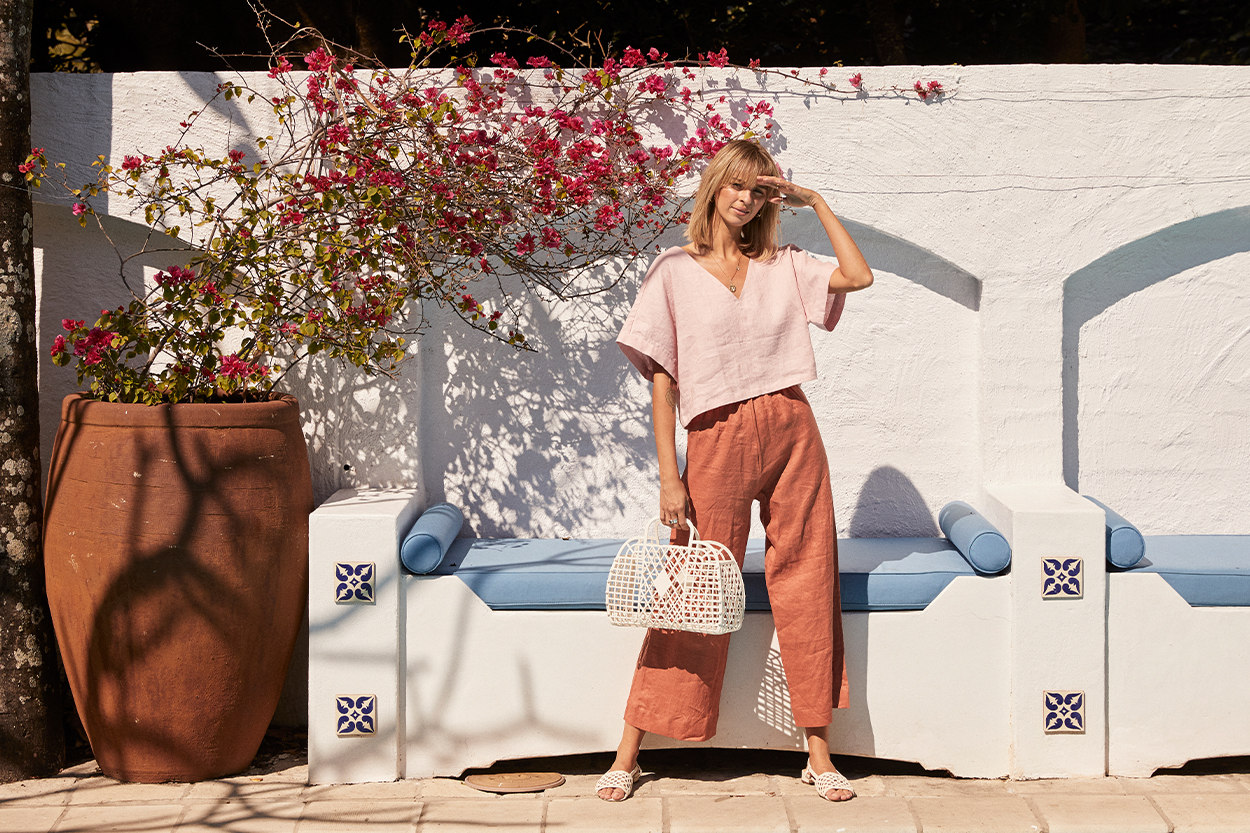 Wear By I Love Linen

"I love this set. It's so comfy and nice to wear on hot summer days. The sizing is great and the linen is tops."
- Sam

"The Elle set is simply wonderful, great relaxed yet classic styling which would suit all age groups. It has washed brilliantly, a quality linen."
- Denise

"I love this shirt! The style is so flattering, and the colour is stunning. I get lots of compliments on this shirt and can't wait to get some other colours."
- Laura

"This shirt has a lovely feel to it, light, breathable and price wise, spot on. The colour is superb, with a French look to it. I was complemented on, saying I looked smart and edgy even though I was wearing it casually. I felt good in this shirt. Definitely will be looking for others. Thank you for a top quality product. You walk the talk."
- Pauline

"I absolutely love my wildflower pink set it's so easy to wear and looks great I am constantly complimented on it and asked where I purchased it."
- Heather