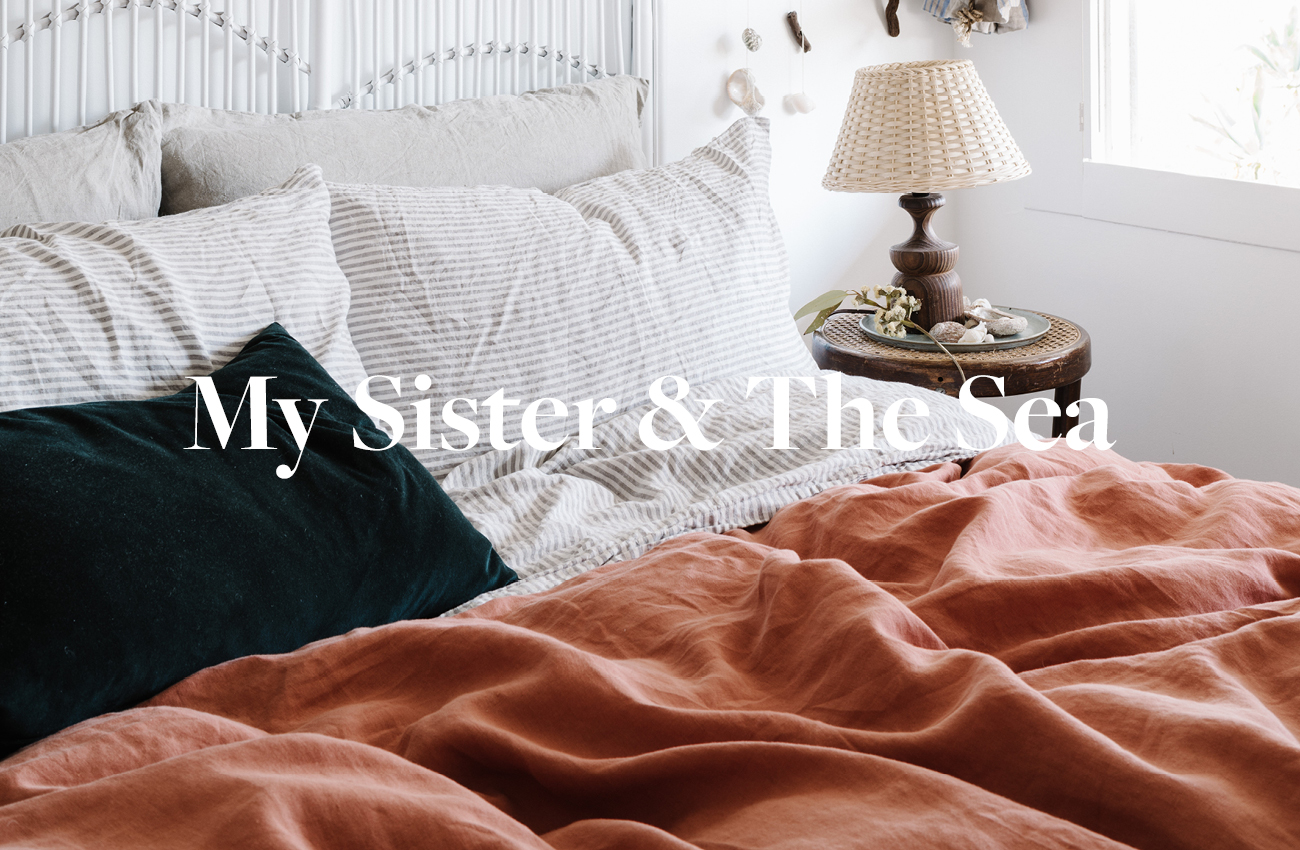 Q: 

What inspired the beginning of My Sister & The Sea?
A: We wanted to share with others the chance to escape to another time and place, plus the incredible napping potential that exists in our daybeds, deck and our luxurious beds.
Q: What is a must do when visiting Marion Bay?
A: You must visit West Cape Lookout in Innes National Park at sunset and wait for all lighthouse lights to turn on at dusk.
Q: What do you do to make your guest's stay a little bit better?
A: Moonlit bathing in our outdoor hot water bath, fifties party lights for extra vibes, our collection of handcrafted ceramics by some of the most talented women in the state, @katiacarletti and @ottimade, the French linen bedding by @ilovelinen is essential to the dreamy world we have created.
Discover The style guide below