Get The Perfect At-Home Manicure with Sienna
Date Posted:9 October 2020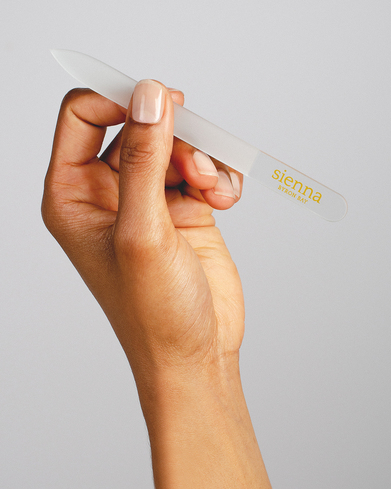 If you've followed us for a while, you'll know that self-care is a non-negotiable and is a part of our daily rituals. We often think of getting a manicure as a trip out to a salon, but you are able to create the perfect manicure at home. This is thanks to Sienna, our favourite Byron Bay-based brand that covers all things nails. Dive into self-care, create your own ritual and follow our steps to treat yourself to a relaxing manicure from home.
1. Set your intention
Turn on some soothing music, grab a refreshing drink and set up your space so it evokes a sense of calm and self-care. Grab all the necessities you'll need, such as your favourite shade of polish, nail tools (such as Sienna's everlasting glass nail file) and some delicious cuticle oil. 
2. Shape your nails
Use Sienna's nail file to shape your nails to your desired shape. The team at Sienna recommends to file from the outside in to the middle on either side to avoid any peeling or breakage of the nail.
3. Apply the polish
A great base coat will protect your nails and prepare them for your desired shade of polish. When applying polish, Sienna recommends two coats to ensure a solid, full-coverage wash of colour to your nails. Finish off with a clear top to protect and preserve your beautiful manicure. Choose your favourite shade of polish from Sienna here.
4. Take a moment
Once the polish is dry, massage some nutrient-packed cutilcle oil into the bed of your nails. Be thankful for this time of self-care and set the intention to make it a ritual for yourself. As Sienna says, life moves fast and taking a moment to do your nails is precious quiet time.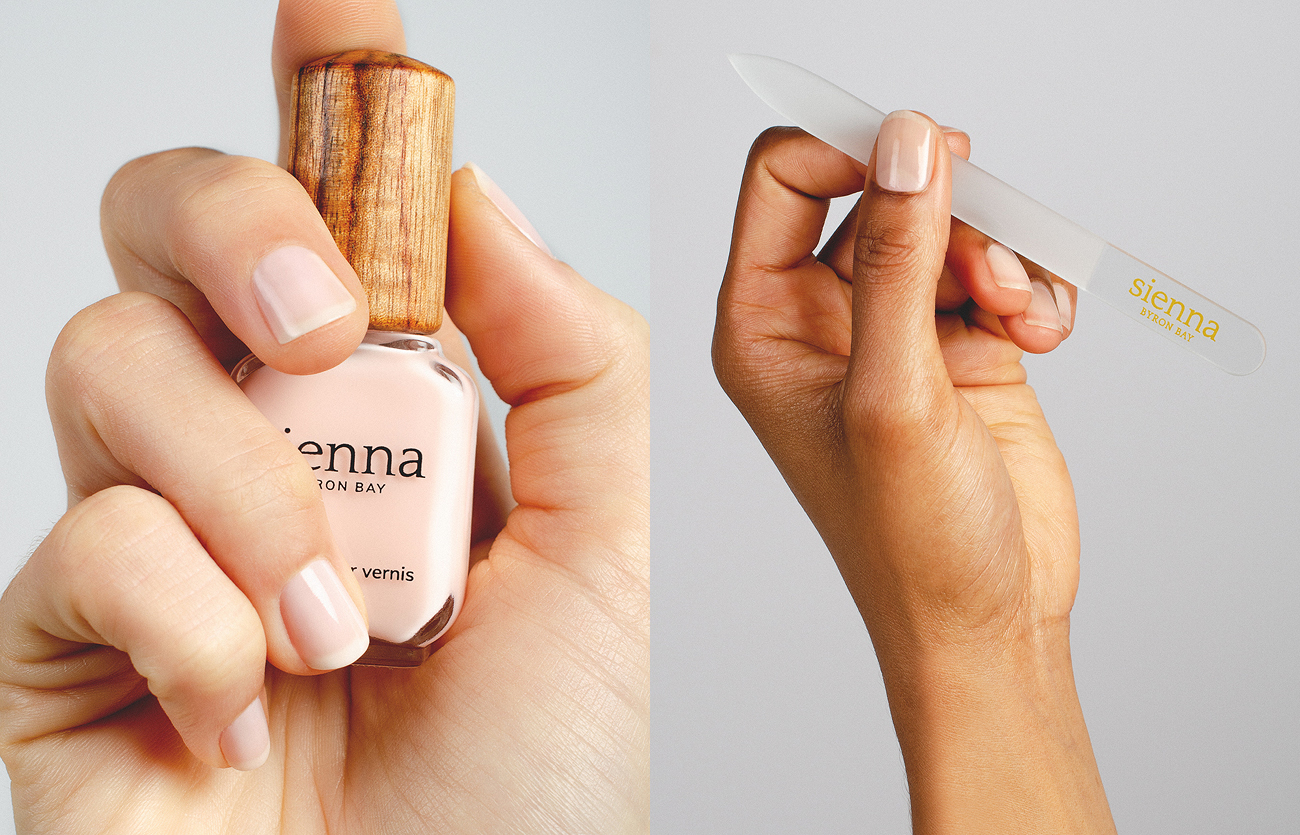 A free gift worth $18, just for you
The first 50 orders over $200 placed from 4:00 PM AEST Thursday 8th October to 11:59 PM AEST Sunday 11th October 2020 will receive a free Glass Nail File from Sienna, worth $18 RRP. The offer is available while stocks last and will be automatically added to your cart. Customers are only able to receive 1 free gift per order. Customers must meet the minimum spend of $200 to qualify for this offer. If any items are returned, and the minimum spend of $200 is no longer met, the gift must be returned also. If the gift is not returned in its new condition, customers will be charged the retail value of the gift. This gift cannot be exchanged or redeemed for cash. This gift is unable to be claimed in conjunction with any other offer. This gift is not available on free fabric swatch orders or gift voucher purchases.
---
Leave a comment