Our Most Popular Colours
Date Posted:6 October 2020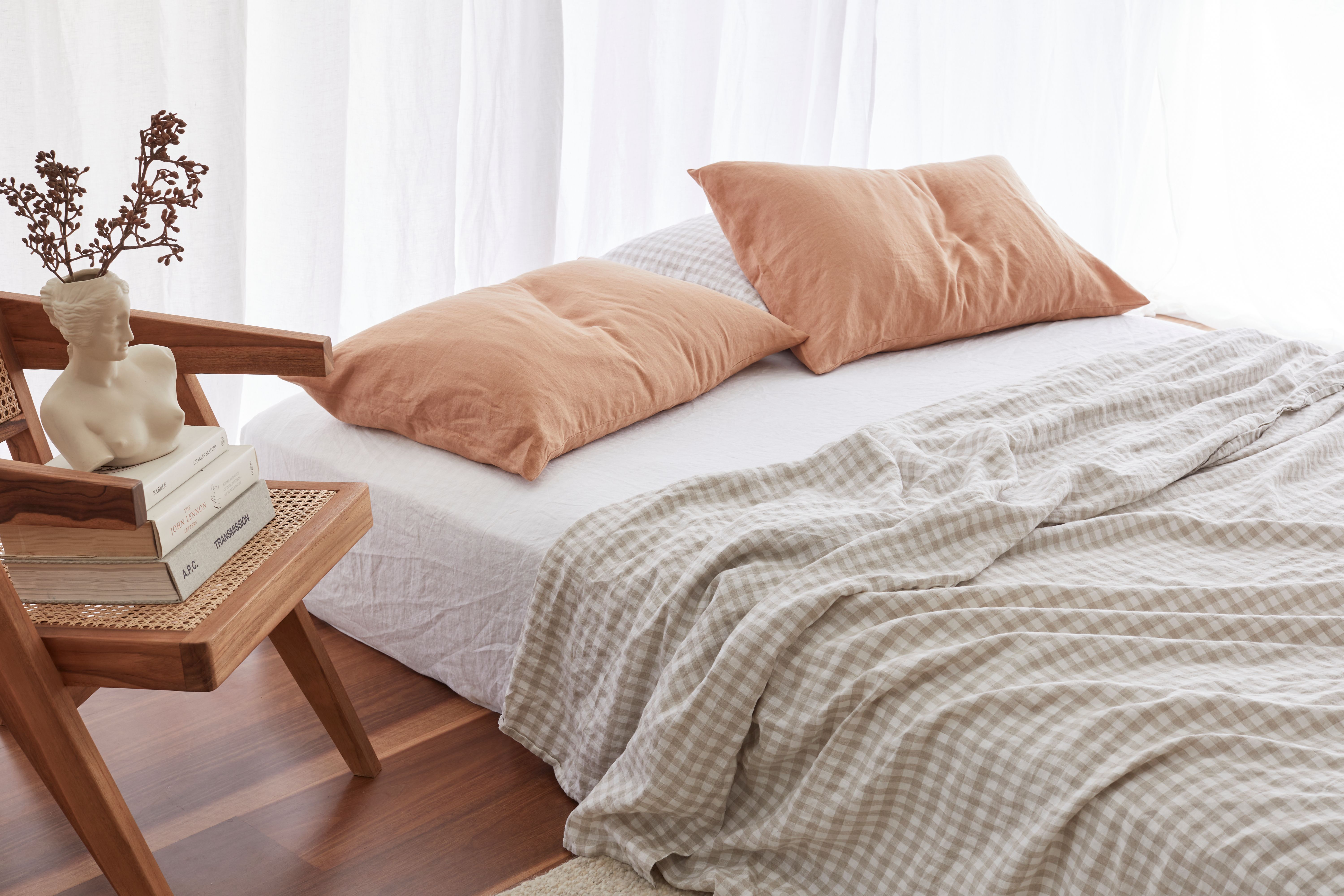 Take a look into our best-selling colours, loved and adored by our customers. As we seem to be home more and more in these times, every one wants their bedroom to be a linen haven. In fact, these are just some of the colours that continue to keep selling out before our restocks even arrive! Pre-order these dreamy colourways now to secure your own slice of linen heaven today. 
Sage
Dive into our serene shade of Sage. Soft and calming, it is the perfect hue of green for any room. It's diverse yet serene, working well with not only classics and neutrals, but with earthy shades too. It's easy to understand why Sage is a sell-out shade with our beautiful customers.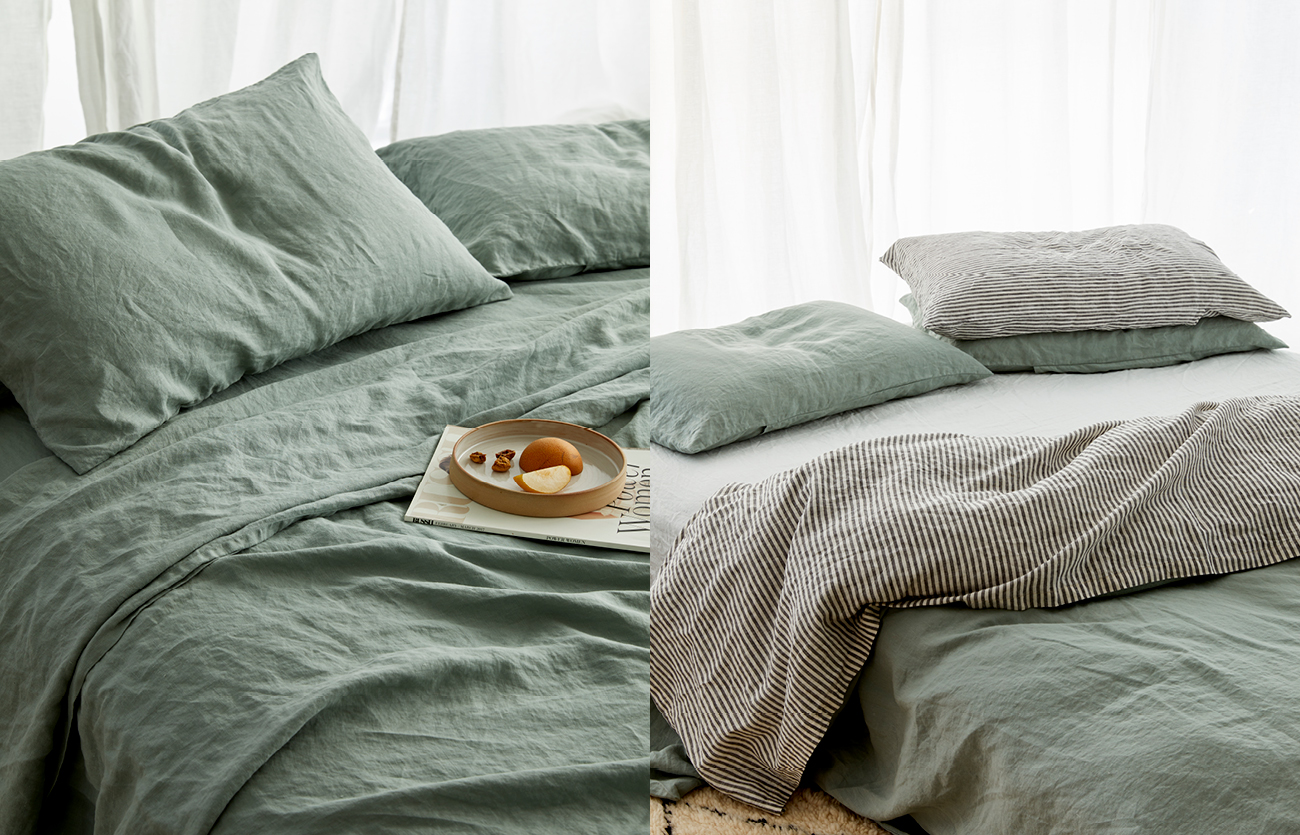 Sandalwood
Inspired by our love of tonal shades, Sandalwood is the perfect blend of soft brown, caramel tones with a hint of apricot. Mesmerising on a bed, this colour works easily into any setting or vibe. The dusty, peachy tones of Sandalwood works well with other earthy hues, or compliments neutral tones for an understated, yet unique look. Sandalwood is an all-time favourite among our community, easily paired with any of our colourways.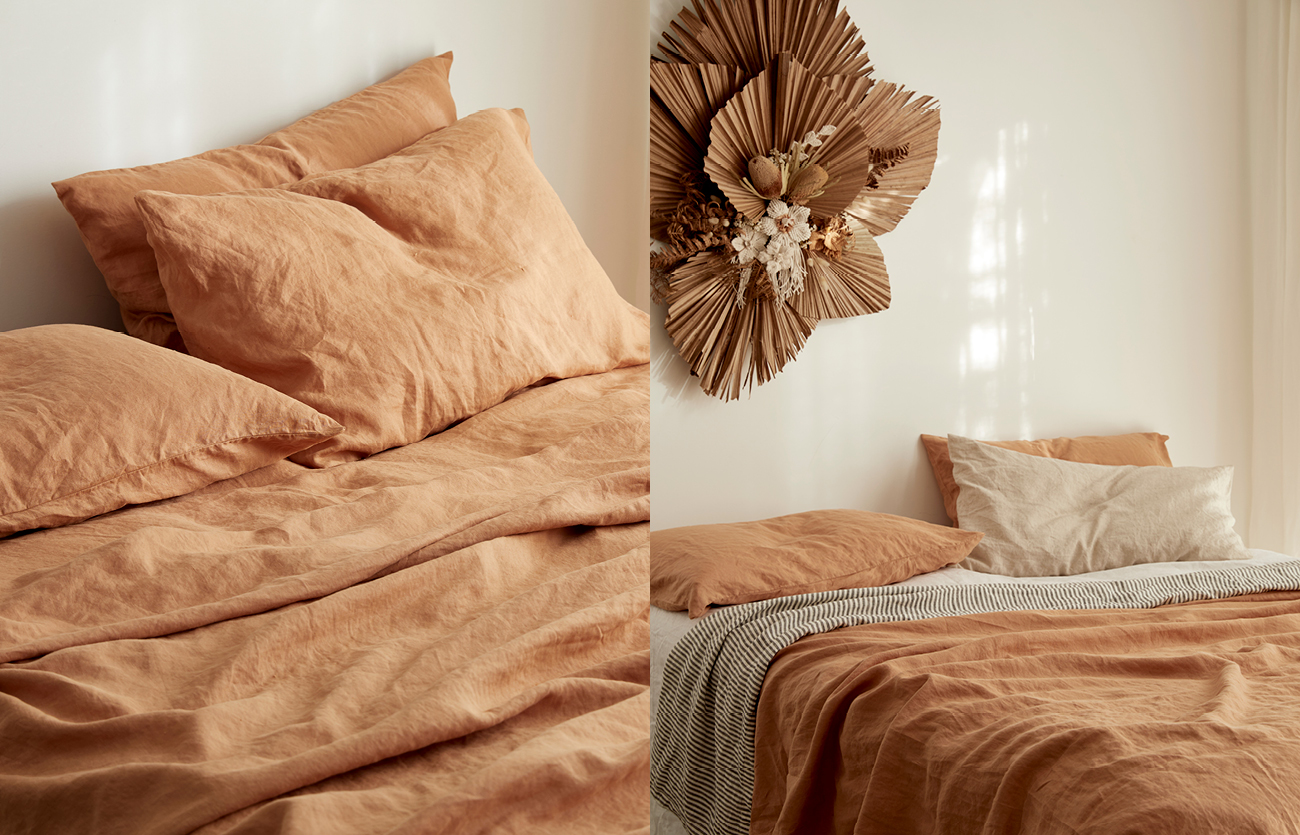 Beige Gingham
Beige Gingham is a favourite amongst all, offering the uniqueness of a pattern while still achieving a soft and neutral look. This exclusive pattern is inspired by neutral tones and calming patterns. Our community has fallen in love with our classic and versatile Beige Gingham.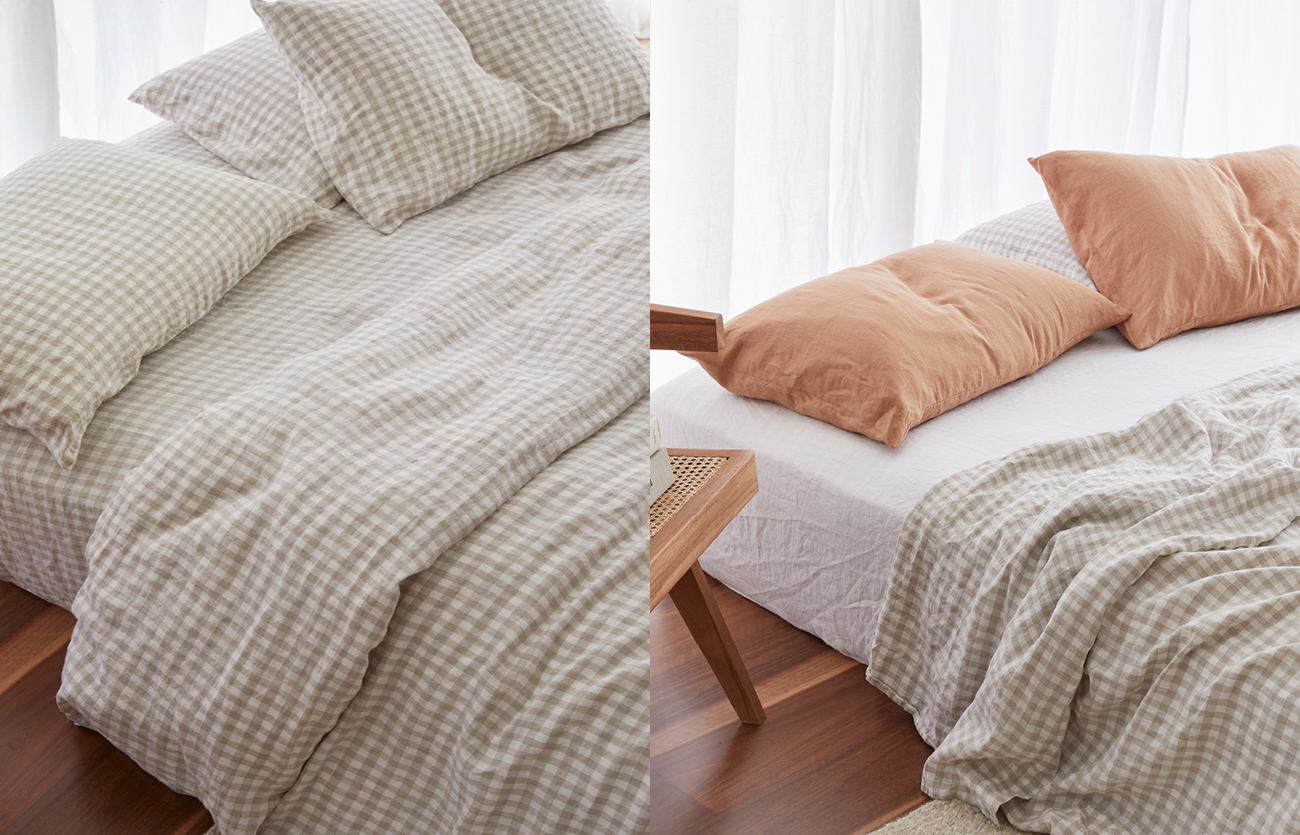 ---
Leave a comment