Linen/Cotton Waffle Towel Refresh with Sage & Blush
Date Posted:15 October 2019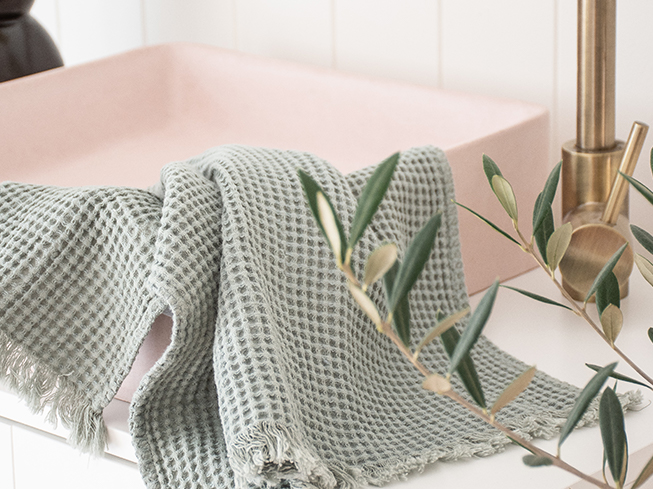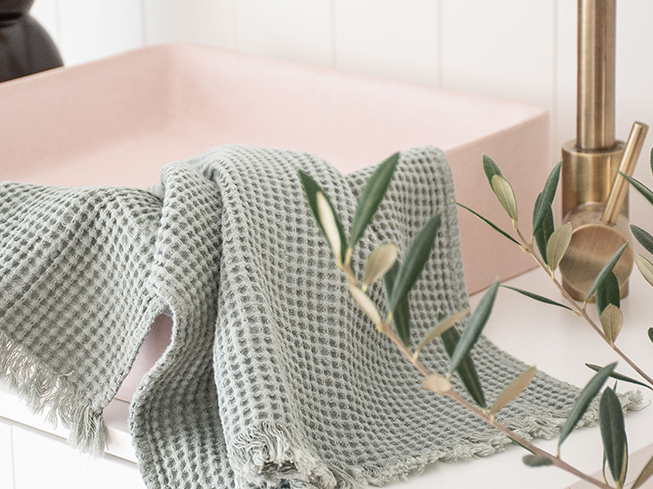 Luxury at its finest
As lovers of beautiful linen, we began our search for a well-designed, high quality and chic bathing range that looked perfect in your bathroom and was luxurious on your skin. Not being able to find exactly what we were looking for, we soon decided that it was time to create our own range that would transform the bathroom. If you're all about minimal luxury, our beautiful waffle towels are for you with the waffle texture and stylish fringing; a true expression of focusing on the details, this is an elegant, understated design at its best. 
With our new limited edition seasonal colours launching, we thought it would be the perfect time to chat to I Love Linen Creative Director, Lauren Roe to find out more about our dreamy new Waffle Towels.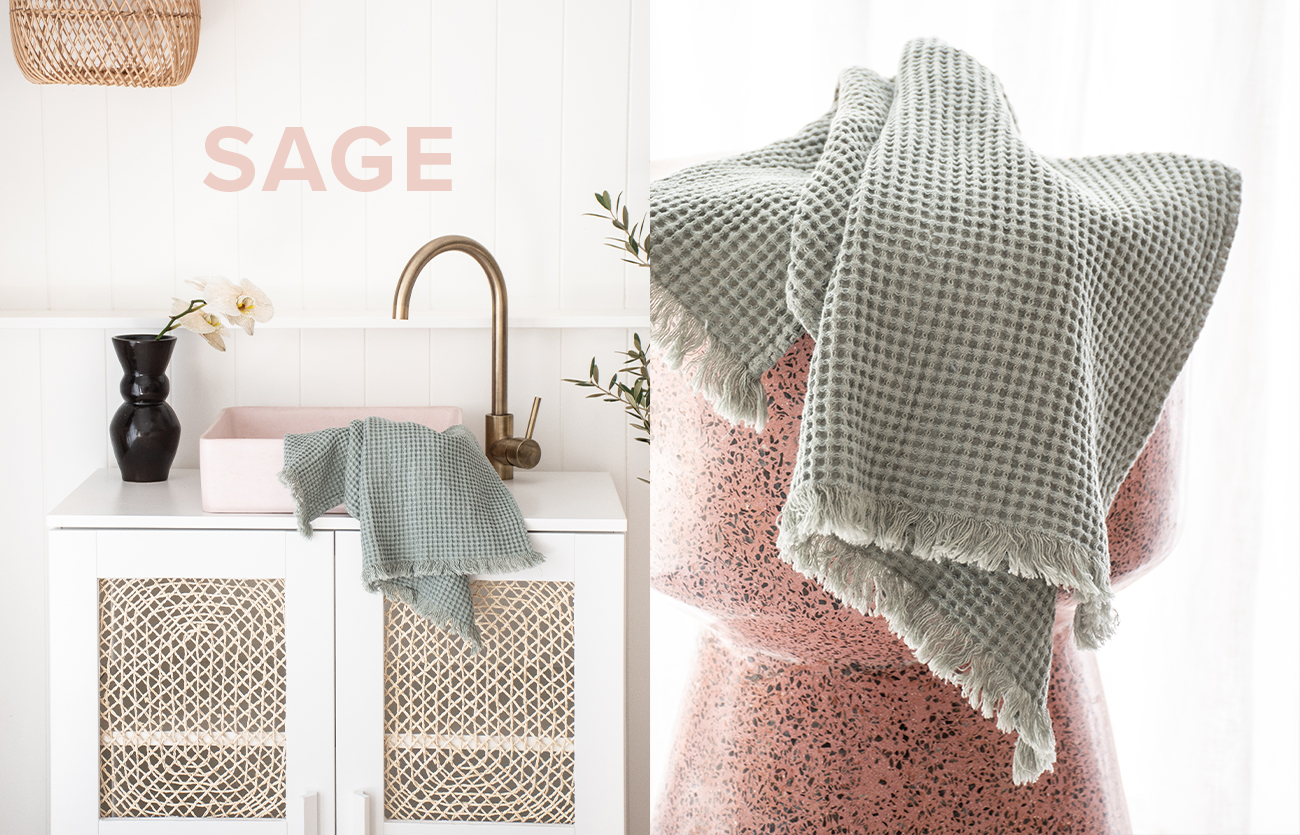 Why make a waffle towel & how long did it take you to perfect?
Why not? You're right we could have designed a towel that was less textured but as a lover of fine textiles, it was the waffle design that was the winner. They really do look so elegant and beautiful in your bathroom, and the feedback from customers has been excellent so we're really excited to share these new colours.
You know that your comfort is what we care about, so we sampled three types of towels until I was happy with the weight, absorbency and feel. If it's not something I would want to use in my own home then it's not worth launching!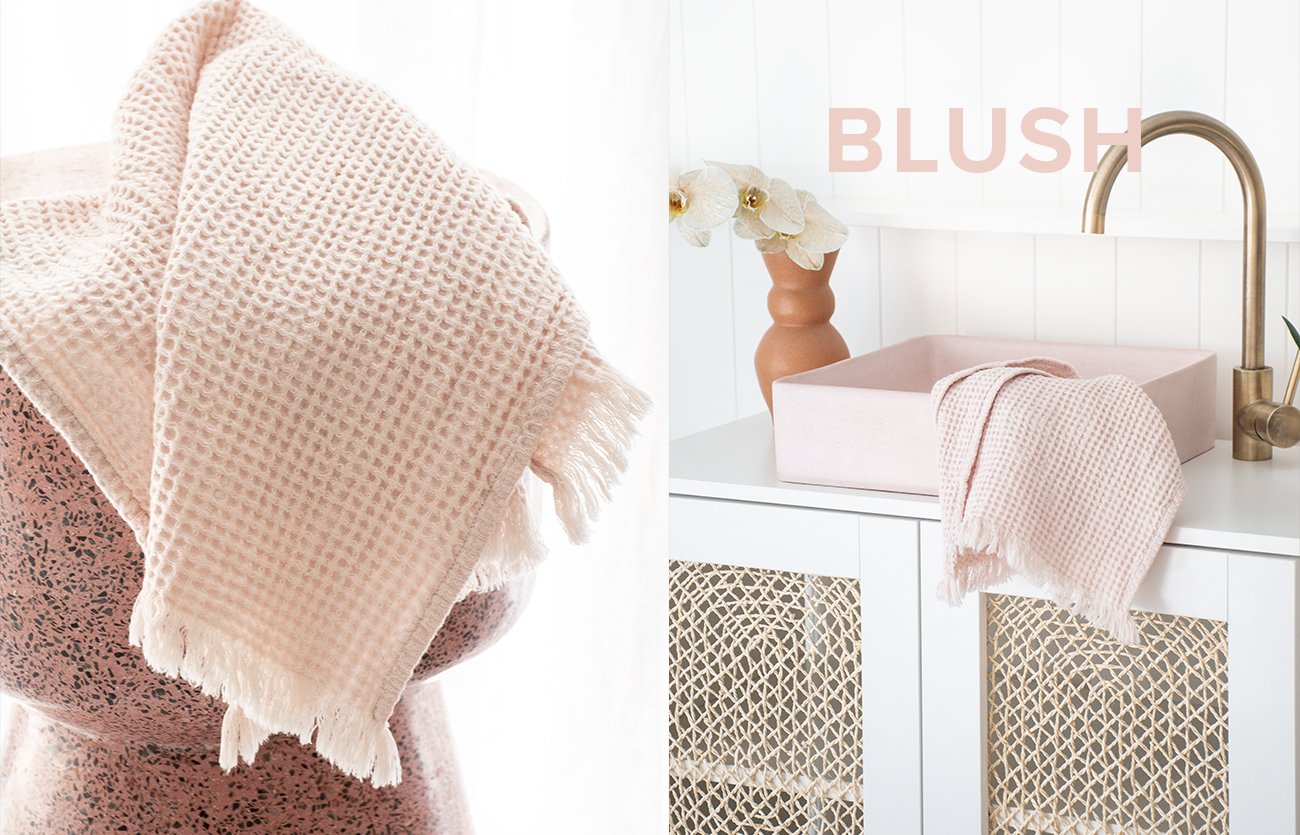 Why did you use a linen/cotton blend?
Linen, as you know, is utter luxury but in order to boost the absorbency, the addition of cotton means that this combination of both style and substance creates the best towel.
What is your favourite thing about the waffle towel?
It doesn't weigh a ton when it's wet, yet it dries incredibly well, and it looks so so much nicer hanging on a hook or towel rack.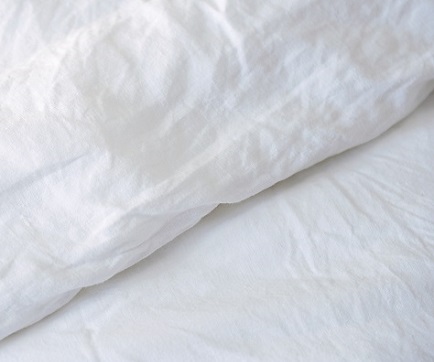 Why did you pick Blush & Sage as your new colour additions?
They're just the most perfect soft and feminine colours that also complement the existing colours we design in. And given we're coming into Spring they're both fresh and light shades that you simply need to add to your bathroom!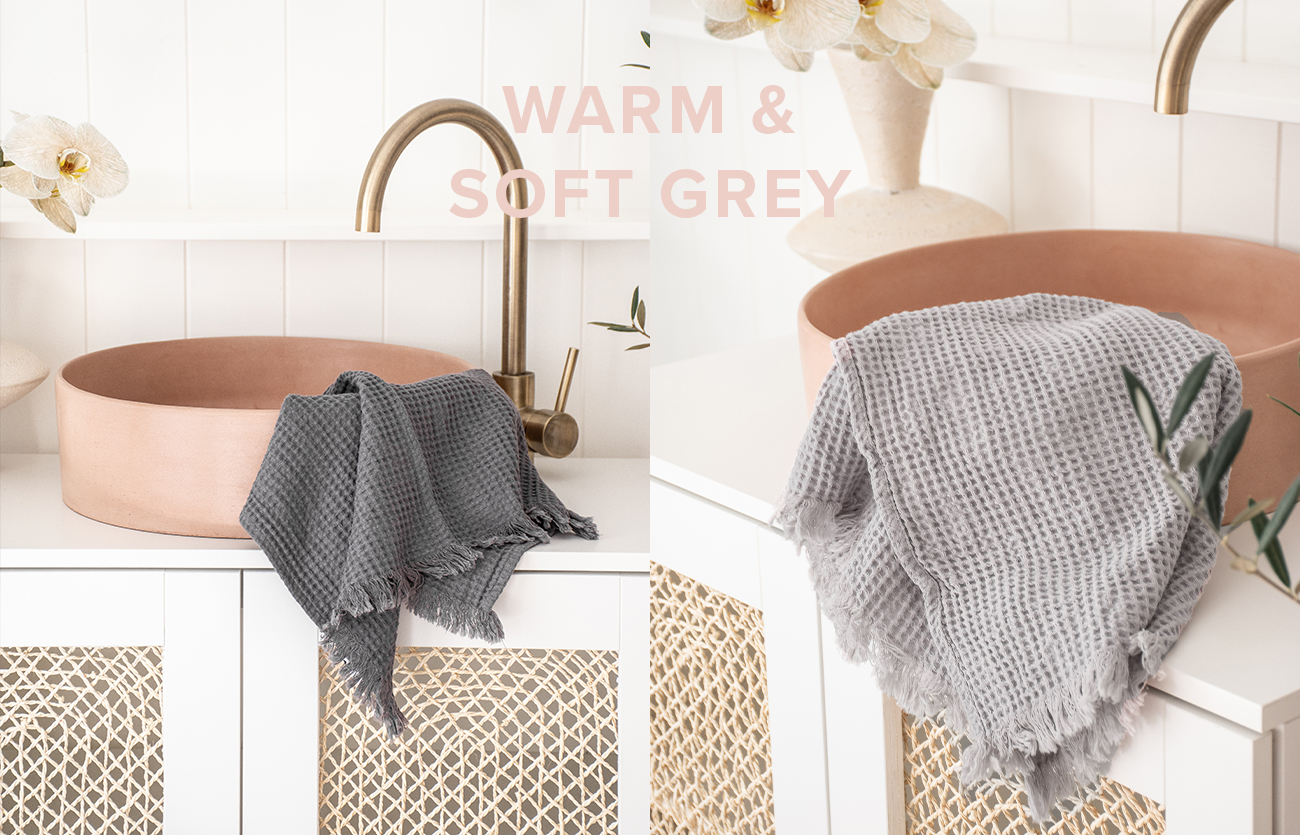 ---
Leave a comment