Artist Feature: @freestone_art
Date Posted:4 September 2020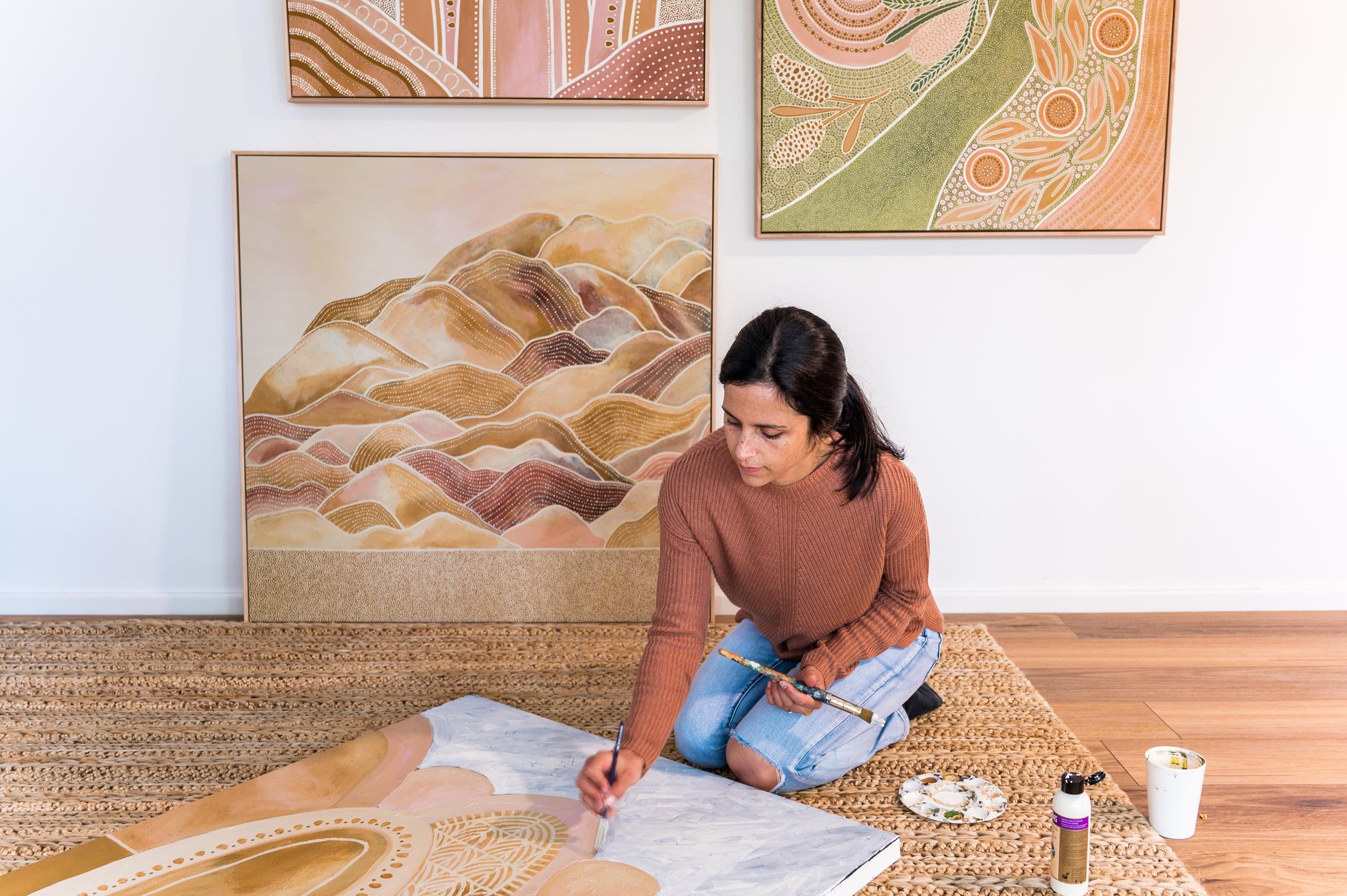 We recently sat down with local artist Lauren Freestone, of @freestone_art to find out more about her, her practice & her stunning artwork "I'll Meet You There" which featured in our latest lookbook Clay.
Tell us a little about yourself and your practice
"I am based in Newcastle NSW but I grew up in a little coastal village on beautiful Gumbaynggirr Country. Our family is Wiradjuri which is inland NSW. I was always creative, my Dad is also an artist and my Pop painted and sold his works at the markets so art always been with me. My work comes from my family history and and the beauty of both Wiradjuri & Gumbaynggirr country."
[Above image credit: @getrosy_]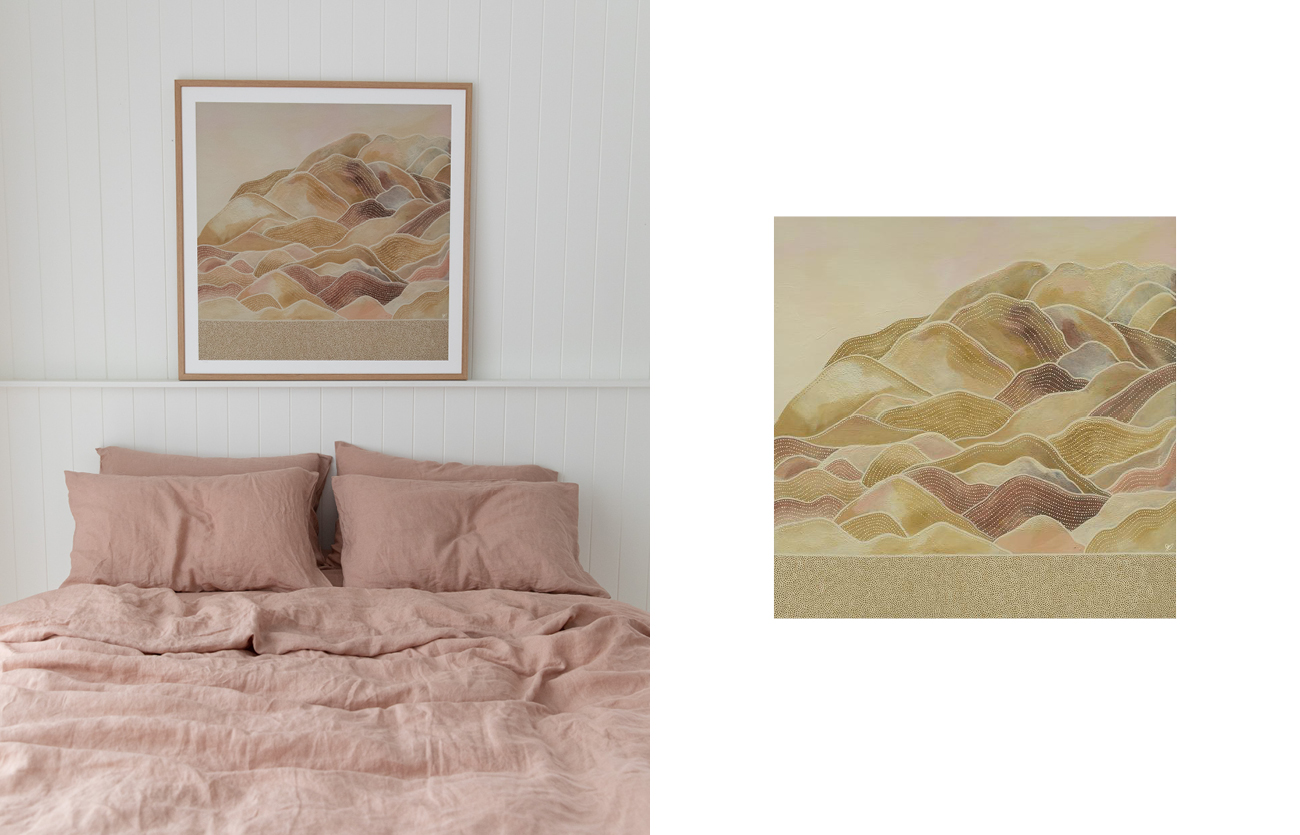 What is your piece "I'll meet you there" about?
"These rolling hills represent my Great Grandparents country. Wiradjuri Country.
These hills hold so much knowledge, they have witnessed so many things. They stood alongside my Great Grandparents and I am happy when their shadows tower over me. This is our special meeting place. A place of connection with our ancestors, although we cannot see each other their presence is always here."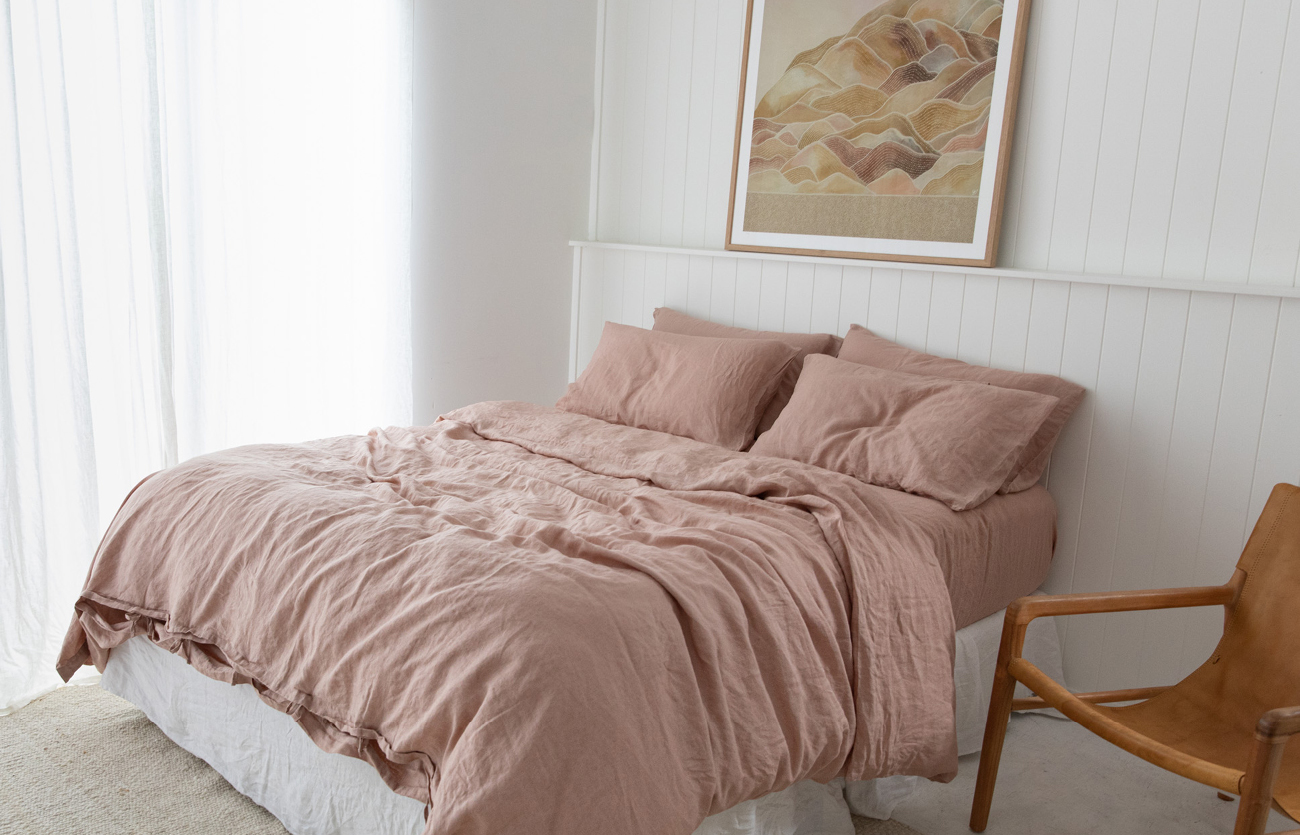 ---
Leave a comment