An At-Home Spa Facial with Retreatment Botanics
Date Posted:13 August 2020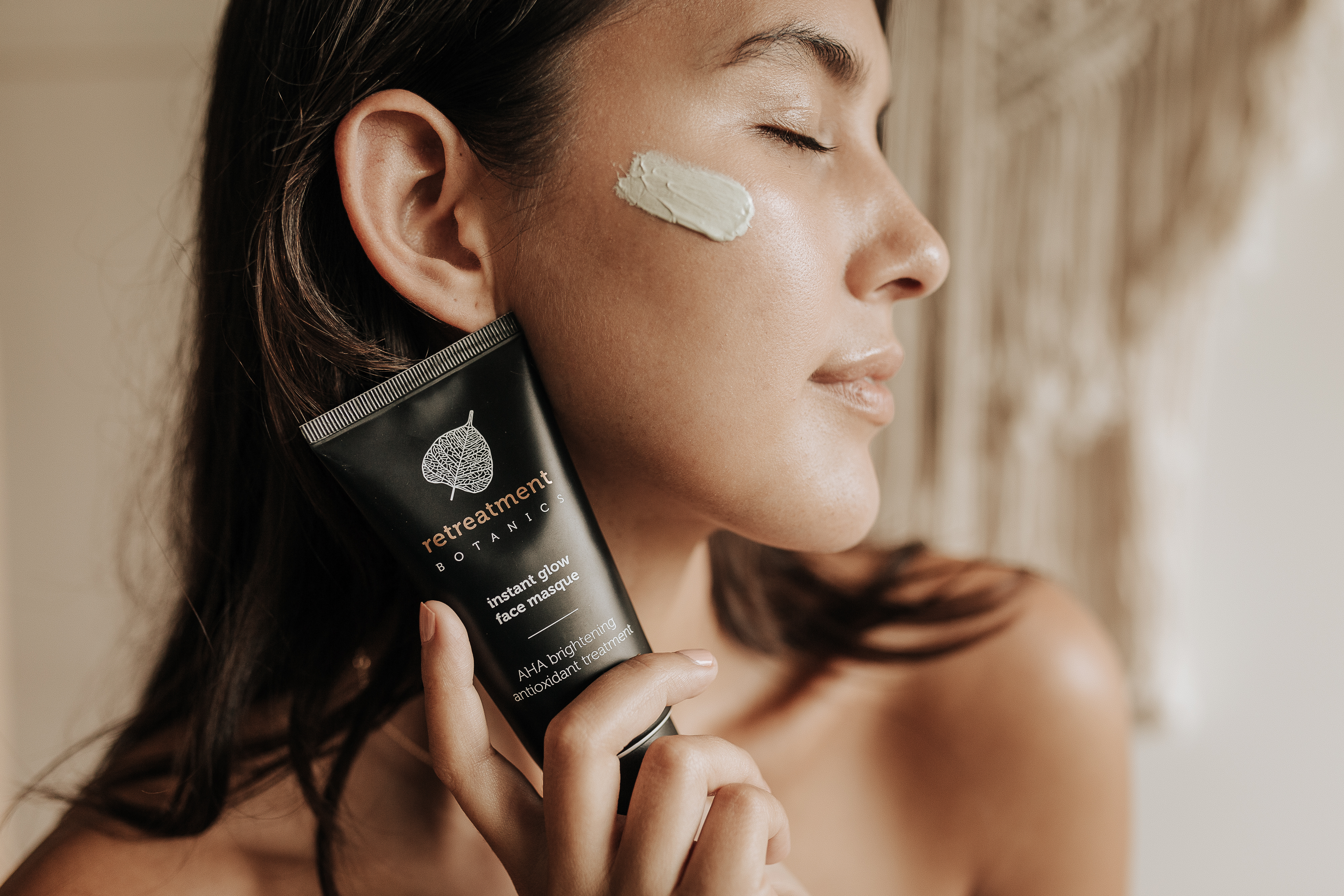 If you've followed us for a while you'll know one of our favourite things to do is create self-care rituals. We recently spoke to the team at Retreatment Botanics to find out how to create your very own spa facial, while achieving ageless and glowing skin at the same time! 
Retreatment Botanics skincare range is inspired by the ethos of Gaia Retreat & Spa in Byron Bay and the passion & values of co-founder and co-owner Olivia Newton-John. If you're lucky enough to live nearby, the luxurious products are featured in all the Signature Facials at the Gaia Day Spa. Or if you're further away, the range has been designed to evoke the sense of a blissful spa ritual, every day at home.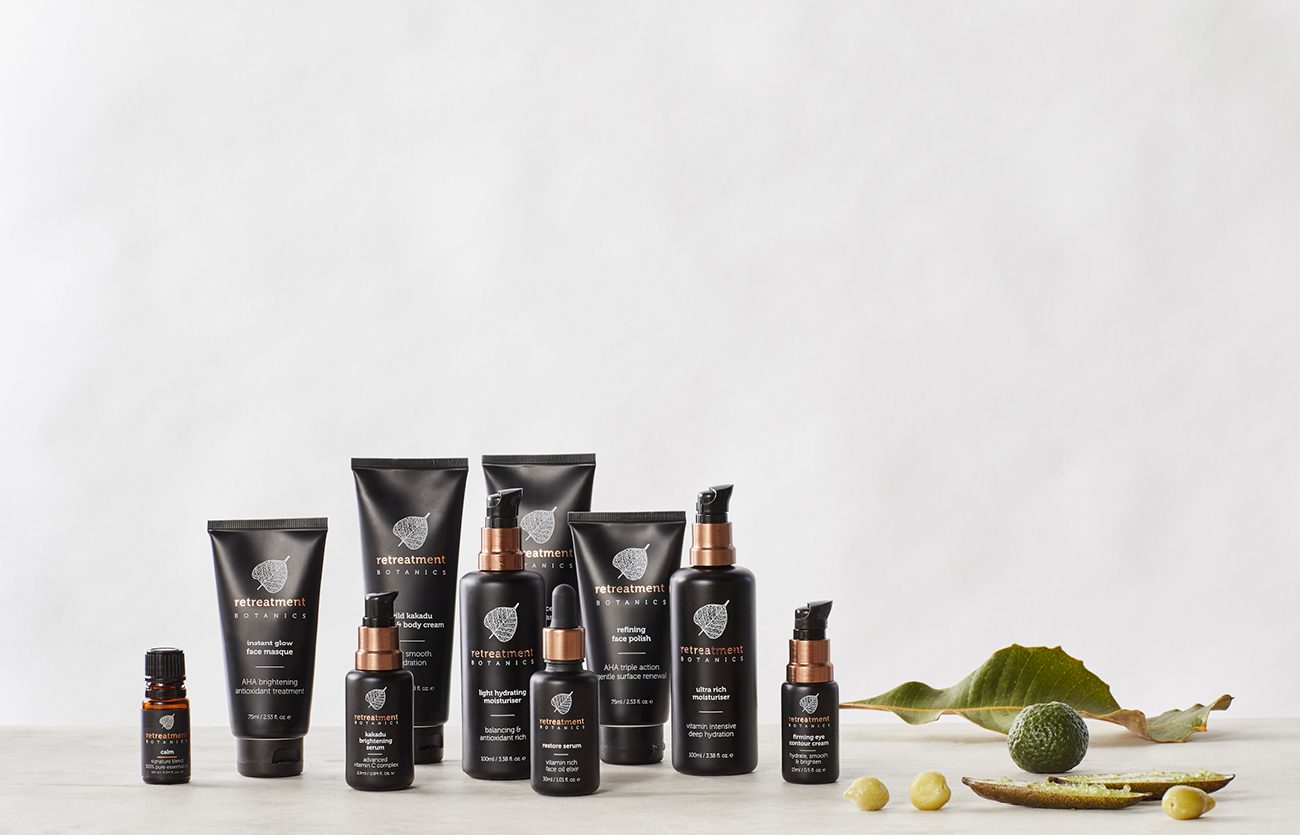 Transform your skincare routine into a blissful ritual
Each day, we have the opportunity to take the time out to bask in our skincare and create rituals instead of auto-pilot routines. Taking this time every day to nurture yourself, helps you to stay poised, centred and calm. This ritual can take you as little or as much time as you need, however we must be present and bask in the goodness of the ingredients in the products we use. 
Guide your breathing & set your intentions
With each product you apply, think of this as a mini-facial to purify your mind, body and soul. 
Relax your facial muscles while massaging the product in small, upward, circular motions. Take a moment for a few deep, restorative breaths. Inhale slowly through your nose, then exhale deeply while visualising mental and physical tension melt away. 
If you find your skin has been feeling dry during the cooler months, the Restore Serum from Retreatment Botanics is a great way to up your moisture-game. Working the serum into your skin and giving youtself a relaxing facial massage is a great way to unwind and give some love to your skin.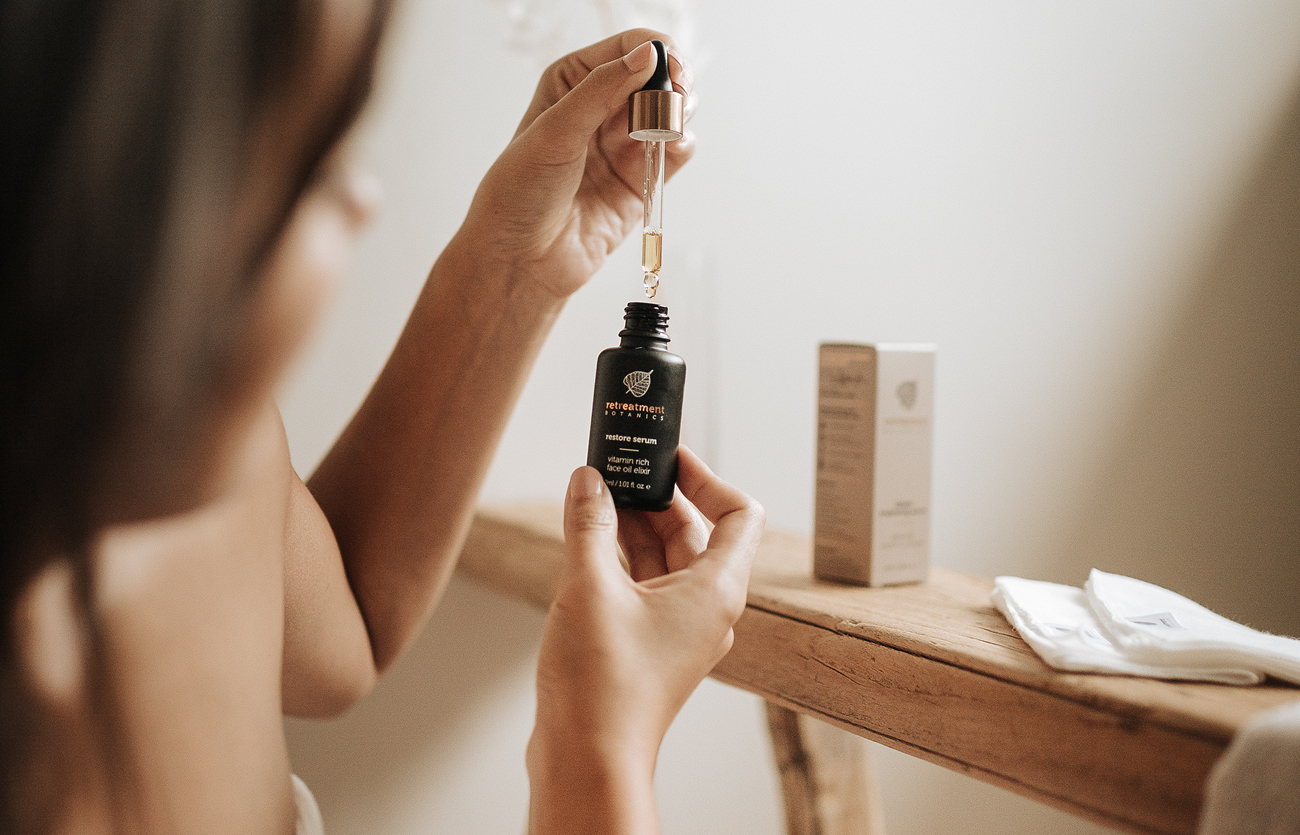 Choose natural, day spa quality skincare that is effective
The natural scientists at work behind Retreatment Botanics have evolved powerful botanical nutrients into forumlas that are authentic, age-defying and restorative. Groundbreaking native extracts, antioxidants and essential fatty acids will minimise the appearance of fine lines and wirnkles, allowing you to achieve hydrated, radiant skin.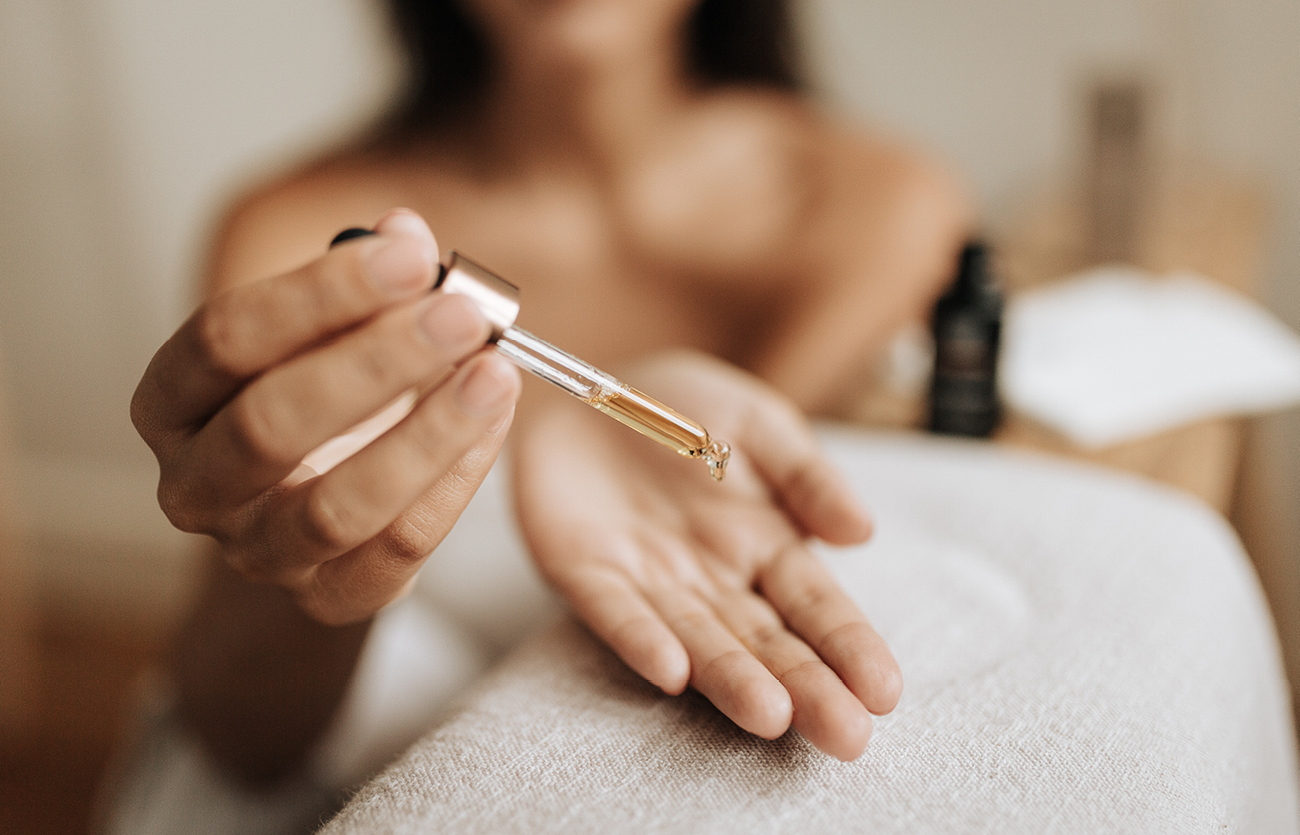 Take time for you with a curated skincare routine
After settling into a relaxed state of mind and setting your intentions, begin by cleansing your face and rinsing the product off with a muslin cloth. Muslin cloths are effective when cleansing the skin by having an exfoliating action while still being gentle on the skin. Muslin cloths are environmentally friendly compared to cleansing wipes, containing no toxic chemicals and are reusable, being made from 100% cotton. 
Using a serum such as Retreatment Botanics' Restore Serum will give your skincare ritual a luxurious feel. With the aroma of 100% pure essential oils, the brand curates products that present a day-spa feel without synthetic fragrances. Using a serum with natural and high-performing ingredients will give you hydration and radiance, leaving you glowing all day.
Finish off your ritual by locking in all that serum goodness with your favourite moisturiser. Aim for a rich moisturiser in the winter months to maximise hydration in your skin.
Retreatment Botanics is proudly toxic-free, certified palm oil free, certified vegan, certified cruelty free and Australian made.
FREE GIFT & EXCLUSIVE DISCOUNT
We have 200 samples of the Restore Serum, valued at $12 each for the first 200 customers who place an order on our website. 
*The first 200 orders placed after 7:00AM AEST Sunday 16th August, will receive a free sample of the Restore Serum from Retreatment Botanics. This offer is available while stocks last and will be added automatically to your cart. Customers are only able to receive 1 free gift per order. The gift is not available on free fabric swatch orders or gift voucher purchases.
PLUS, receive 20% off your first online order at Retreatment Botanics' website with the discount code 'LINEN' at the checkout. To learn more about Retreatment Botanics skincare rnage, you can visit their website here.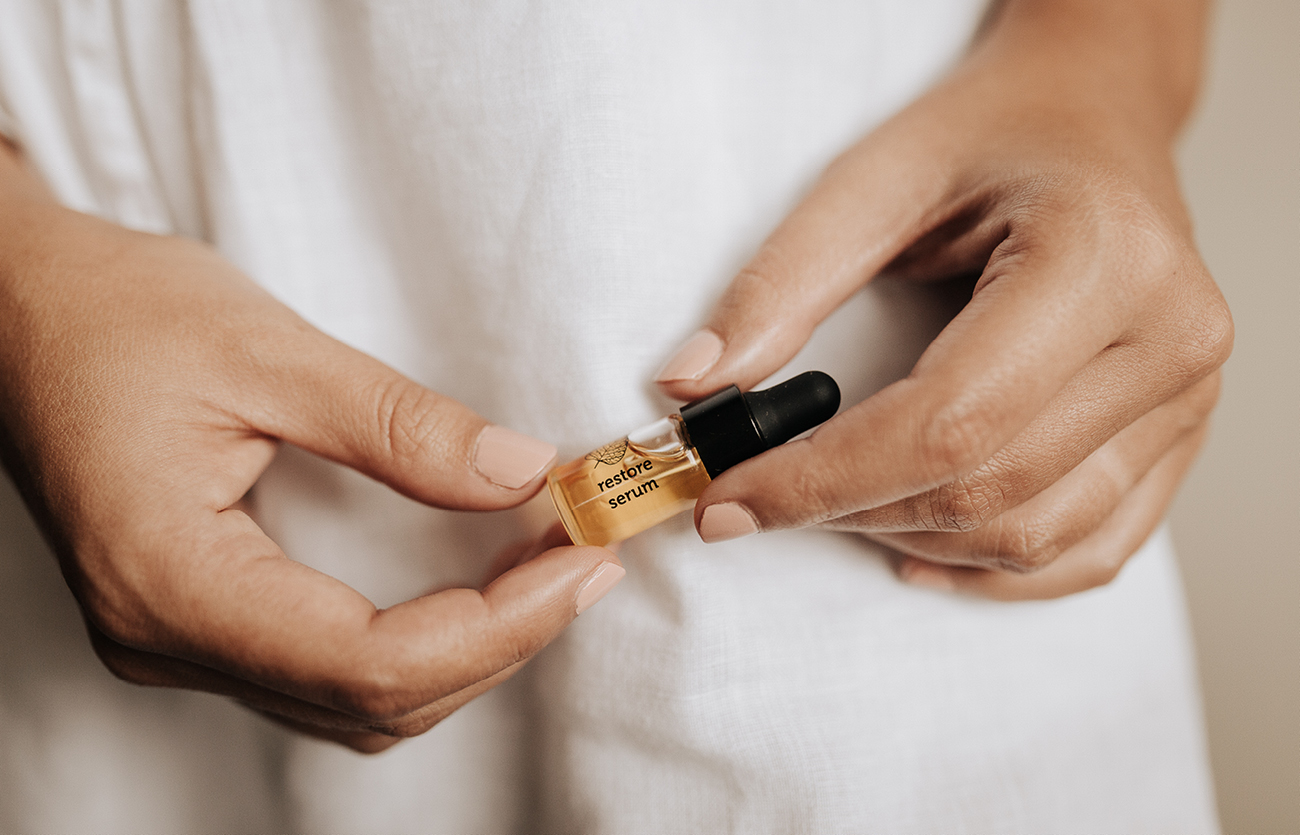 ---
Leave a comment