With these chilly grey days, one of my favourite things is to jump in the bath, allowing my body to soak in the lovely warm water and let myself relax.
Some people hate baths, but I love them! And I always try and make it a little bit more special by lighting a scented candle, pouring a glass of wine, and I've even watched a DVD on my laptop once or twice before.
Anyway, I wanted to share these pics of heavenly bathrooms and baths - the bathroom for me is one of the most important rooms in the house and below are a selection of my favourites I've found on Pinterest - enjoy!
What's your favourite style?
Ooooh a Japanese style wooden bath set against a gorgeous tiled wall.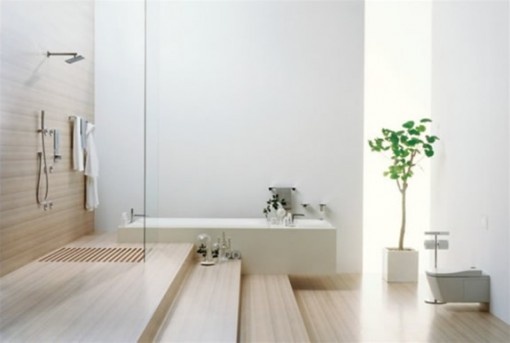 Stunning! A garden view, a couch to relax on, and one hell of a stylish bath and shower combination.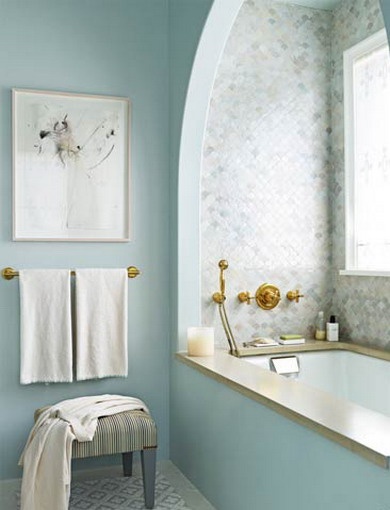 Pretty blue pastel bath with deep bath and a lovely tiled floor.