Meet Ellie | @goforzero_au

___________________

Explore the considered corners of Go For Zero founder Ellie Degreave's home on the beautiful Sunshine Coast. With Plastic Free July coming to an end, we embrace inspiration for minimal waste practices to carry beyond the month. Ellie takes us through her low-toxin, low-waste, apartment home & details her favorite linen pieces.
NATURAL RUBY SET | NATURAL DUVET COVER, SAGE & CLAY PILLOWCASES
Interior Style | Minimal & Peaceful

Ellie describes her space as minimal, clean & peaceful.

She lives by this interior aesthetic as she finds a simple & clutter-free space easier to relax in.
Favorite Nook | Reading Chair

Ellie describes her favorite nook in her home as her reading chair. She explains, "reading allows me to slow down and give my mind a break. As a business owner, you are constantly thinking over ideas, so it's good to take a break and replenish those creative juices".

The sentiment behind the chair is also important to Ellie, as she & her Husband brought the chair themselves from Belgium when they moved, so it remains a nostalgic reminder of their home & sweet family memories.
NATURAL RUBY SET | NATURAL DUVET COVER, SAGE PILLOWCASES
| | | |
| --- | --- | --- |
| | Interior Style| Conscious Consideration | |
| | As an environmentalist & founder of eco company @goforzero_au, Ellie has strict sustainability values when considering purchases for her home. When we asked Ellie what makes her an I Love Linen lover, she responded "I love that I am able to make a positive impact with I Love Linen. From cleaner dyes, natural materials, plastic-free shipping, and manufacturing transparency it all makes a difference. On top of this, the quality and feel of the materials assure you that they will be in your home for the long run." | |
Home | My Girls

With each Places We Live Series, we ask our customers; what makes home, feel the most like home?. Sweetly, Ellie tells us she feels most at home when enjoying "morning cuddles" with her girls (who she calls her "alarm clocks")

- "I know they won't do this forever, so I make the most of it while I can."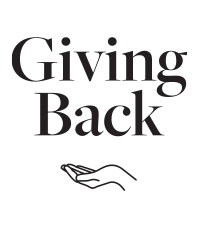 Giving Back | Sea Shepherd

___________________

Ellie has chosen Sea Shepherd as her charity in focus, as they work incredibly hard at raising awareness and stopping ocean activities that have a negative impact on the health of our planet (overfishing, poaching, and pollution). The health of the environment/ocean is a core driver at Go For Zero & Ellie is so excited to make a change not only with our products but in donations too.

Learn more about the foundation at https://www.seashepherd.org or @seashepherd

More on our Giving Back initiative here.