Scandinavian Hygge with Kirsty |

@

kirstyrunning
Come with us as we discover the dreamy neutral palette of Kirsty Running's Hygge inspired home. A self confessed homebody, interior enthusiast and pet parent, Kirsty has transformed her Auckland based home into a dream worthy space that is equally cosy as it is inviting.
WARM & NEUTRAL | Scandinavian Influence
Q: How would you describe your interior style?
Kirsty: I would describe my interior style as warm, neutral and cosy. I definitely have a Scandinavian influence and love the Scandinavian design concept of hygge. I use neutral colours with a mixture of textures to create a calm, comforting and cosy feel that I look forward to coming home to every day.
FAVOURITE NOOK | Cosy Feeling
Q: What is your favourite nook in your home?
Kirsty: When I'm not working, I always start my day in my fuzzy chair with a matcha and a good book. It's like sitting in a big fuzzy hug and always makes me feel so cosy.
Kirsty wears the Poppy Lounge Set in White.
FAVOURITE PIECES | Beautiful & Durable
Q: A few words about your favourite I Love Linen pieces.
Kirsty: I've had the Beige Gingham Duvet Cover on my bed for the last 2 years and the quality is unmatched by any other bedding I own. I have a dog and 3 cats that share our bed and the linen is so durable. It also gets softer and more beautiful with every wash.
Kirsty styles her bed with our Beige Gingham Fitted Sheet, White French linen Duvet Cover and Beige Gingham Pillowcases. Kirsty also talks about her French Linen Beige Gingham Duvet Cover (not pictured).
FEELING OF HOME
Q: What makes you feel most at home?
Kirsty: To me there is nothing better than a rainy day spent in cosy clothes on the sofa snuggling my pets and watching Netflix.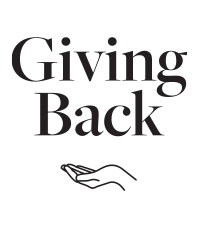 Our aim is to inspire our community with our designs & styling, in addition to using our ever-growing platform to give back. Each time we feature our lovely customers in Places We Live, we will also shine a light on a charitable cause that is close to their heart. In turn, we make a donation on their behalf from orders placed for a specified time from when their feature is released.
Kirsty has chosen NZ SPCA as the organisation she would like us to give back to. The NZ SPCA are an incredible organisation in New Zealand that care for and re-home our most vulnerable animals. As a pet parent of 4 adorable babies, Kirsty says she cannot put into words how much happiness they bring into her life. By donating to the NZ SPCA we can help to care for fur babies just like our own.
Learn more about the foundation at https://www.spca.nz/
More on our Giving Back initiative here.