In anticipation of one of our biggest sales, we asked the team at I Love Linen to share their top picks from the bedding categories of the Mid Year Sale. With up to 30% off French Linen Bedding and 20% of Bamboo Bedding, there has never been a better time to expand your I Love Linen Collection.
Don't miss out...
Shop I Love Linen Mid Year Sale Now
Meg, Social & Campaign Coordinator
French Linen Duvet Cover in Daisy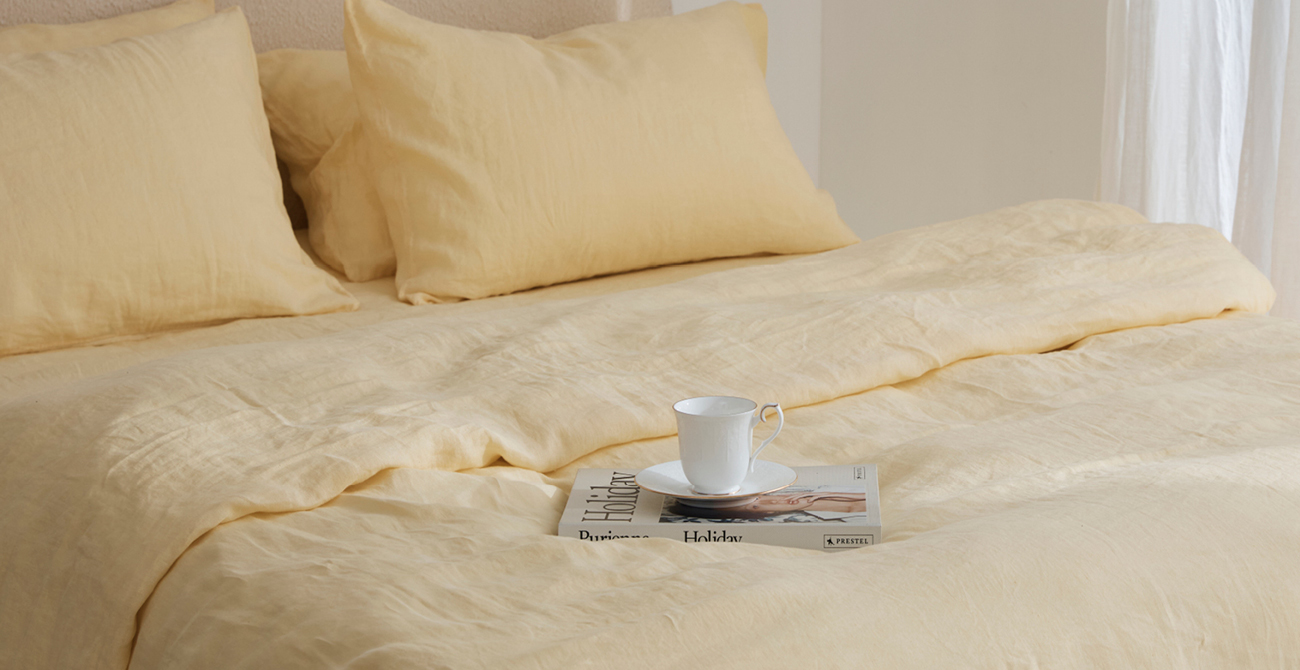 Georgia, Customer Care Assistant
Cocoa Stripe Duvet Cover and Crème Sheet Set
Emma, Marketing Manager
French Linen Marine Blue Sheet Set and White Duvet Cover
Lainey, Campaign & Partnerships Manager
MID YEAR SALE TERMS & CONDITIONS
All Mid Year Sale offers are valid between 20:00pm PST Tuesday 31st May 2022 - 06:59am PST Thursday 30th of June 2022 or until stocks last. Offer uses strike-through pricing, sale prices on products are as marked. Sale categories include Bamboo and Linen Bedding, Dining, Wear & Kids. A breakdown of these offers are provided below:
Bamboo: 20% Off
French Linen Bedding: 25% Off - Sheet Sets & Duvet Covers, prices as marked.
French Linen Flat Sheets, Fitted Sheets & Pillowcases 10% - Prices as marked.
Kids 20% Off - Including Cot Sheets, Bassinet Sheets, Swaddles, Cot Duvets & Wear, prices as marked.
Dining: 15% Off - Including Napkins, Table Cloths & Aprons
Clothing: 20% Off - Including Tops, Bottoms, Wear Sets and Robes
Coverlets: 20% Off
30% of Select Last Chance Styles including: Olive Stripe, Cocoa Stripe, Mustard, Desert Rose, Warm Grey and Sienna.
Mid Year Sale offers are unable to be combined with other offers, including the Welcome Offer. Offer cannot be applied to any previous or future purchases. If you are unsure about this offer, please contact Customer Service via help@ilovelinen.com.au, before completing your order. I Love Linen reserves the right to change the terms and conditions of the promotion at any time.