Christmas Dining With The Borrowed Nursery
Date Posted:21 November 2019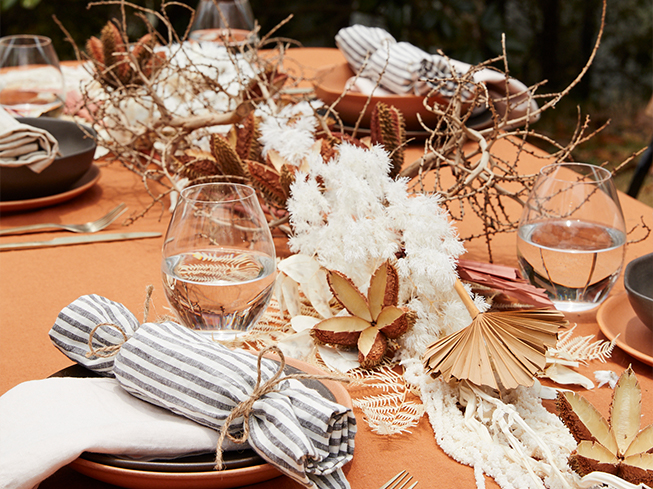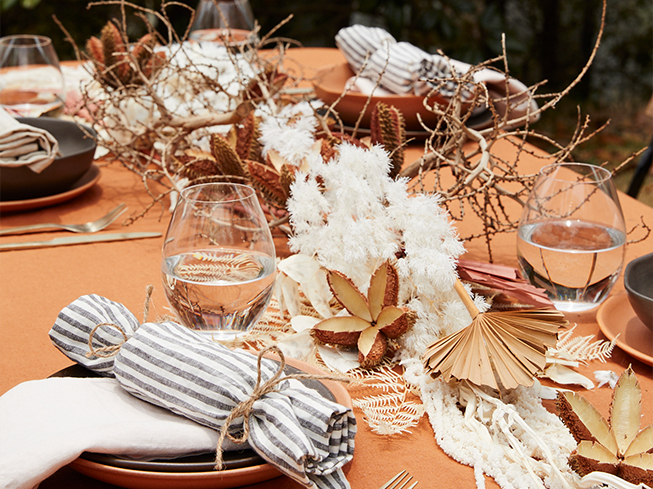 Beautiful Seasonal Dining Style with I Love Linen x The Borrowed Nursery
We've been friends with the powerhouse that is Lauren Lance for a few years now. A local business like us, Lauren is passionate about plants and interiors and our paths have crossed many a time, over a glass of wine or two. It was therefore a natural progression to decide we should style up some beautiful Christmas table designs to showcase how lovely French Linen tablecloths and napkins create the perfect backdrop against stunning floral displays. 
We briefed Lauren to work with us on a stunning Earthy Tones look and an equally beautiful Calm Coastal design. Both of which we hope you love and are inspired to recreate yourself.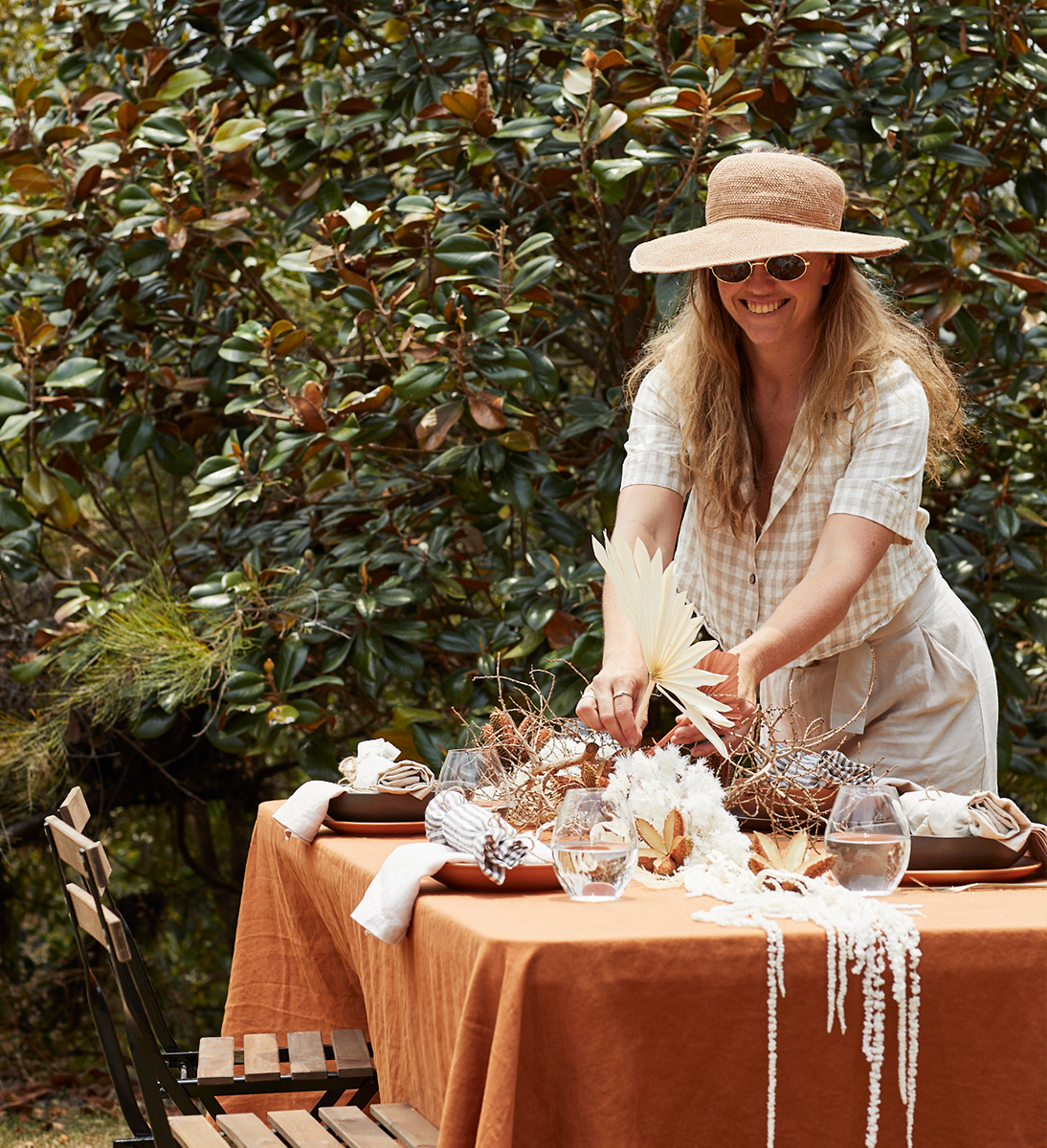 Q: What do you love about working with Earthy Tones
"I am really drawn to the colours of this table setting, and it's easier than you might think to create a version of this for yourself at home.
Foraged dried palms created the base, and I used preserved florals and foliage in white tones to create a Christmas feel including Ruscus, Amaranthas and Lunaria. Locally grown Crows ash added a star shape and add natural colour to complement the rust tablecloth."
Lauren Lance, owner of The Borrowed Nursery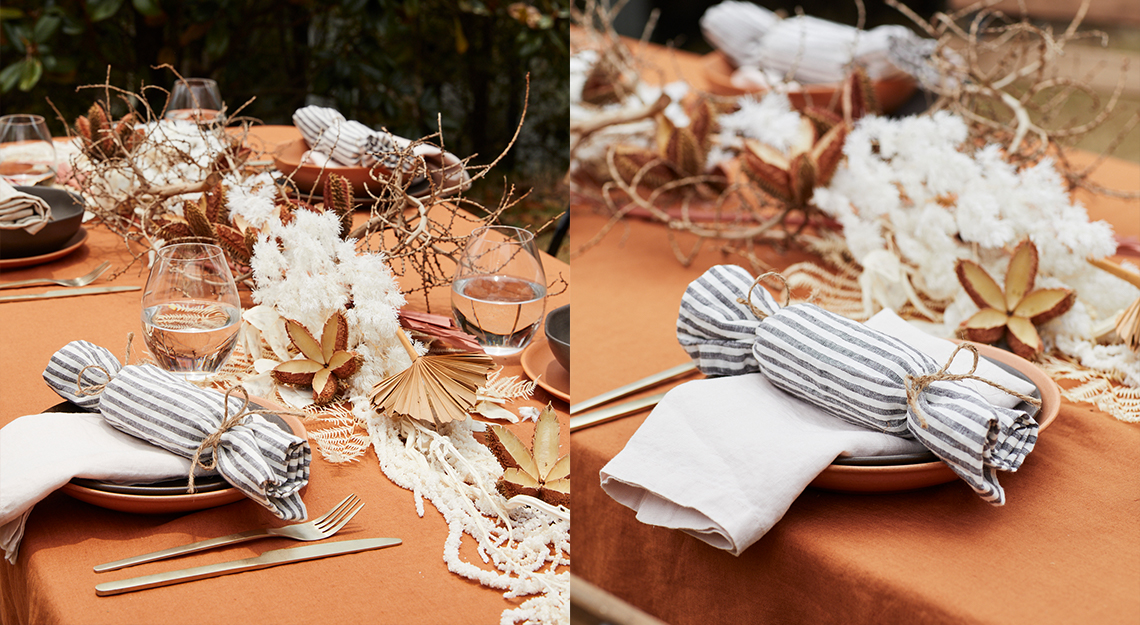 Q: How to Create a Fresh and Coastal table?
"This was a really beautiful design to work on! We kept the concept fairly minimal and used some tall ceramic vessels to create some height and structure to the table. Light colours were incorporated through dried Leather Fern, Ruscus and Bunny Tails. This setting was also about adding a fresh feel, and green was added through fresh Poppies and Lotus Leaves.
This is a table I can really see a beautiful meal being enjoyed, keeping the food minimal and fresh, and some delicious bubbles of course!"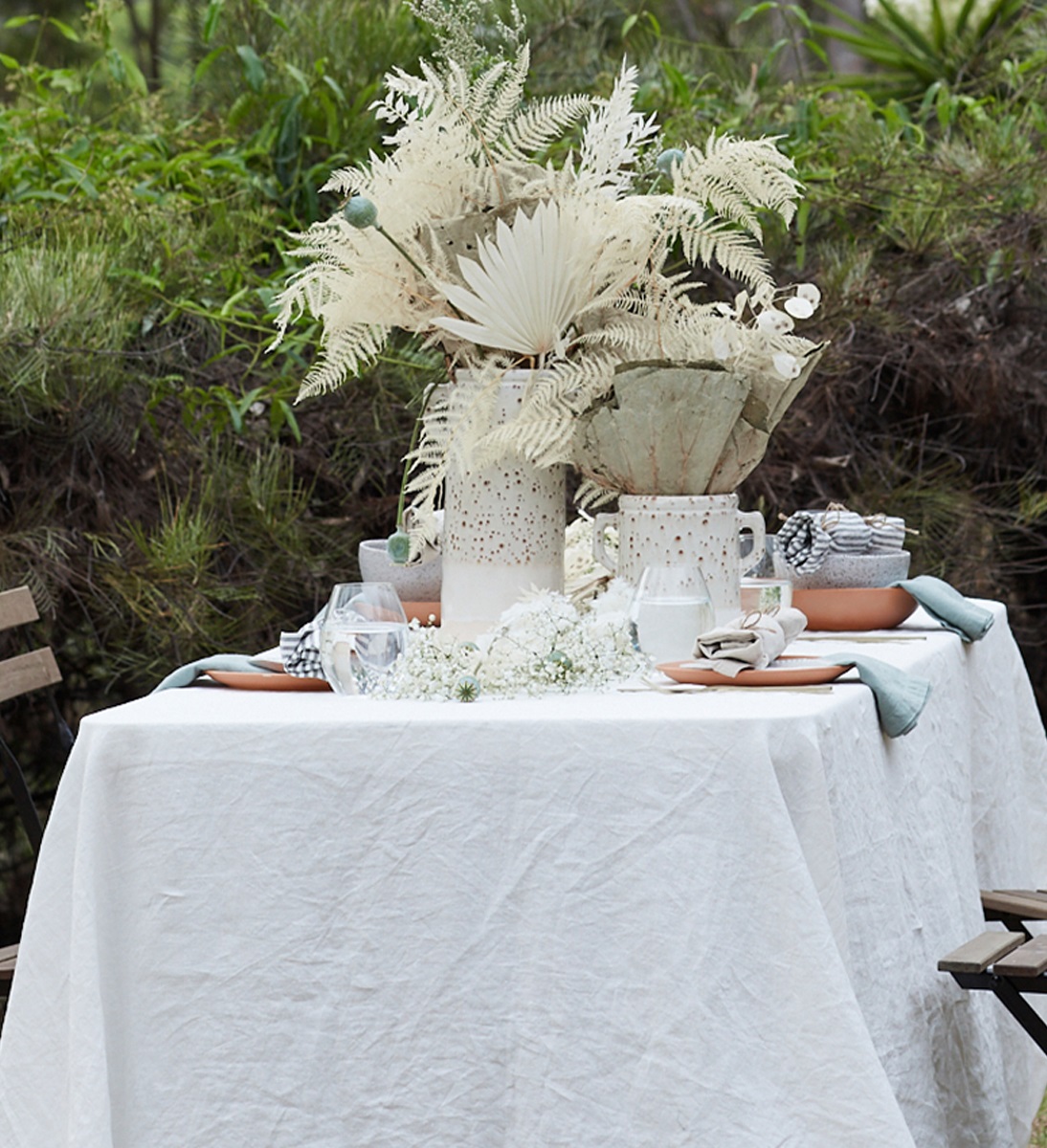 Chat to us for a style consult on your dream table
Did you know we offer complimentary style consults? If you want help bringing your dream table to life then reach out, call us, email us or use Live Chat to ask us whatever questions you have. We're passionate about linen and have some great ideas when it comes to creating the perfect space and setting for you and your loved ones to celebrate that special meal.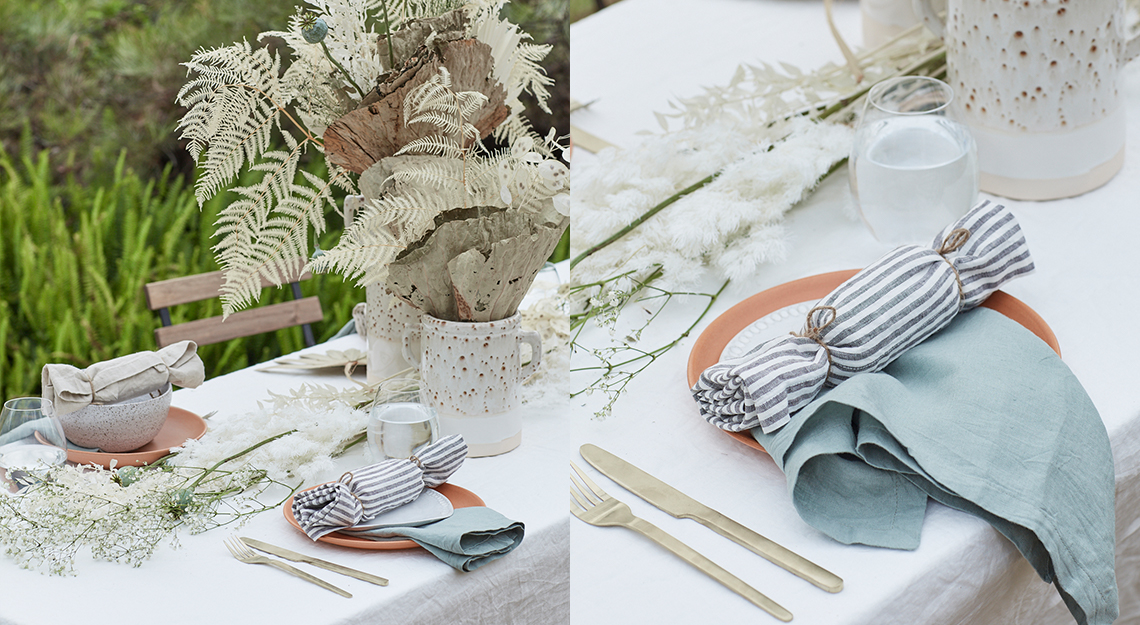 Linen, the choice this Christmas
Invest in beautiful napkins, tablecloths and even tea towels to ensure your table is something they will talk about and attempt to recreate next Chirstmas.
---
---
Leave a comment