Christmas Gingerbread Bundt Cake with Maple Glaze by @maddytrueman
Date Posted:15 November 2020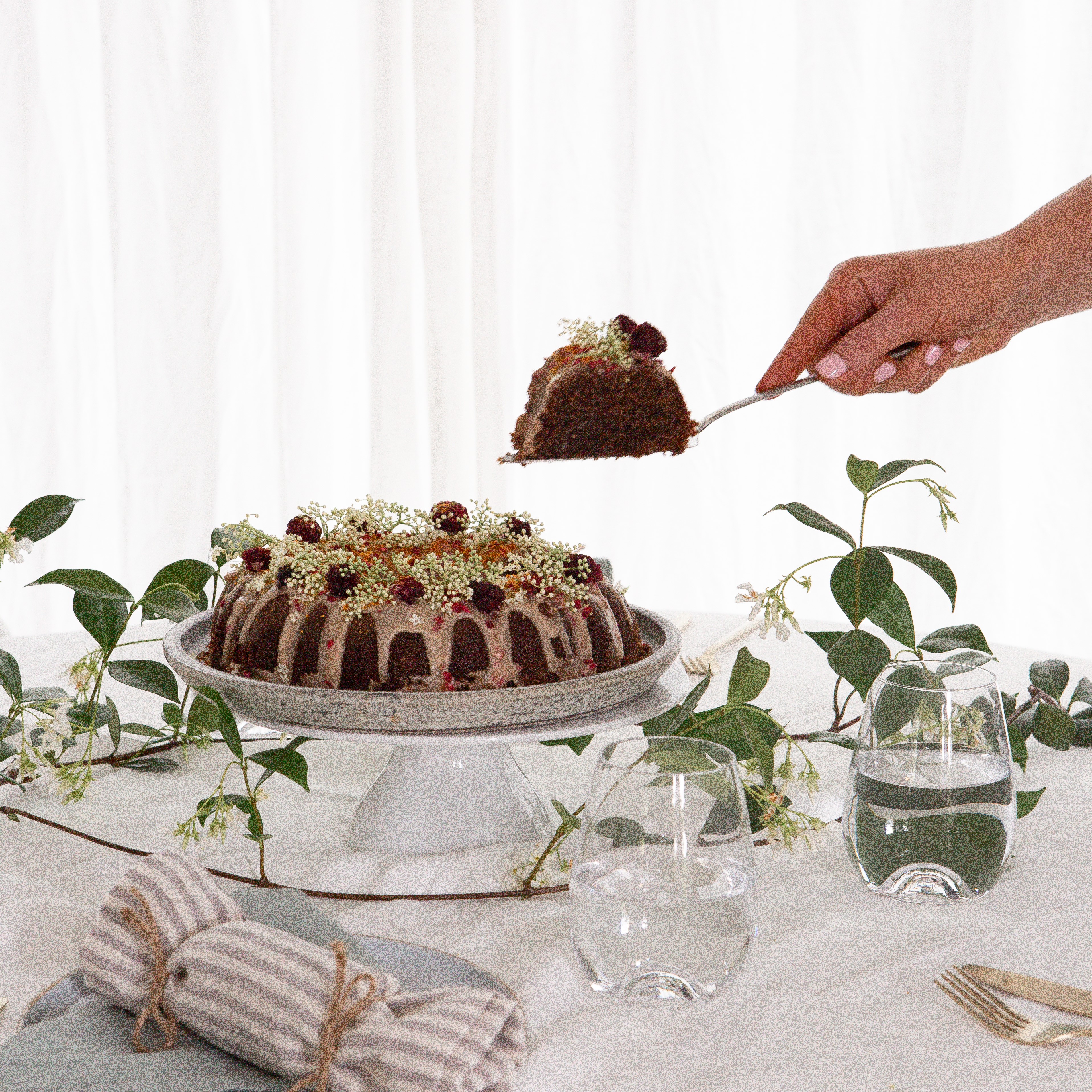 As we near the holiday season, it is the perfect opportunity to come together over some delicious food. Our friend and muse Maddy Trueman made this delightful Christmas Gingerbread Bundt Cake with Maple Glaze which will be the hero of your seasonal dining event. See more of Maddy's creations at @maddytrueman.
Ingredients
Gingerbread Bundt Cake
200g of unsalted butter at room temperature
2 cups of brown sugar
3 free-range eggs
1/2 cup of molasses
1.5 cups of almond flour
2 cups of gluten-free flour
1 cup of buttermilk
1-inch piece of ginger, finely grated
1 tsp of cinnamon
1 tsp of nutmeg
1 tsp of salt
1 tsp of baking powder
1 tsp of baking soda
Maple Glaze
1 cup of icing sugar
1/4 cup of maple syrup
1 tsp of vanilla bean paste
Method
1. Preheat oven to 180 degrees Celcius, fan-forced. Grease and flour a bundt tin.
2. In a small bowl, combine almond flour, gluten-free flour, cinnamon, nutmeg, salt, baking powder and baking soda.
3. In a stand mixer with a paddle attachment, cream the butter and sugar until light and fluffy. Gradually add the molasses and grated ginger and beat until combined, then add eggs one by one.
4. Alternate between adding the flour mix and the buttermilk until just incorporated.
5. Pour batter into the bundt tin and evenly distribute using a spatula.
6. Bake for 40-50 minutes or until a skewer inserted in the middle of the cake comes out clean.
7. Let the cake cool for 20 minutes before inverting to release the cake from the tin.
8. To make the glaze, combine all ingredients in a bowl and whisk until smooth. Drizzle over cake and decorate with edible flowers and freeze-dried fruit.
---
Leave a comment