Explore Elise Cook's Favourite Coastline in the World
Date Posted:13 August 2020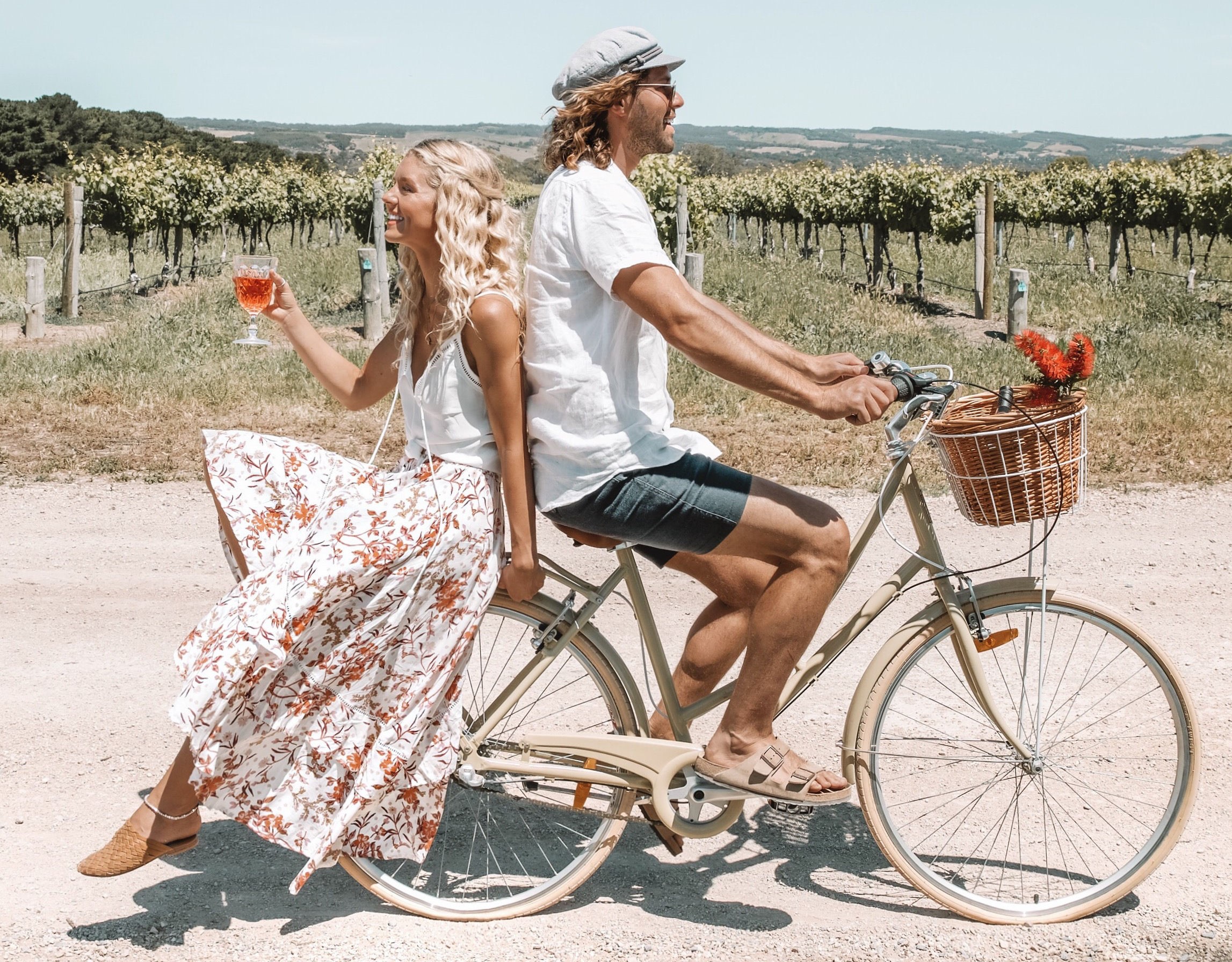 As we're unable to travel far and wide at the moment, we believe it's a wonderful time to explore our home soil, from the countryside to coastlines. Australia has so much to offer, and we often take it for granted. South Australia, in particular, is a place we're up for exploring. With its sprawling coastline and renowned wine regions, we reached out to our close friend Elise Cook, to get to know her favourite places to visit in South Australia. 
Here are Elise's top picks:
1. The Fleurieu Peninsula
Half an hour from Adelaide City, the peninsula is home to some lustrous national parks with coastalwalks and comapgrounds surrounded by warm and welcoming small towns. Being Elise's 'favourite coastline in the world', she notes that there's something about the rugged, ochre-hued cliffs that drop down onto the white sandy beaches that makes her heart soar. 
Elise's favourite beaches in the area include Port Noarlunga South, which is great for snorkelling and surfing, and Port Willunga Beach, which is ideal for those winter months where you want to catch a sunset with your feet in the sand. A picnic blanket and a bottle of red, anyone?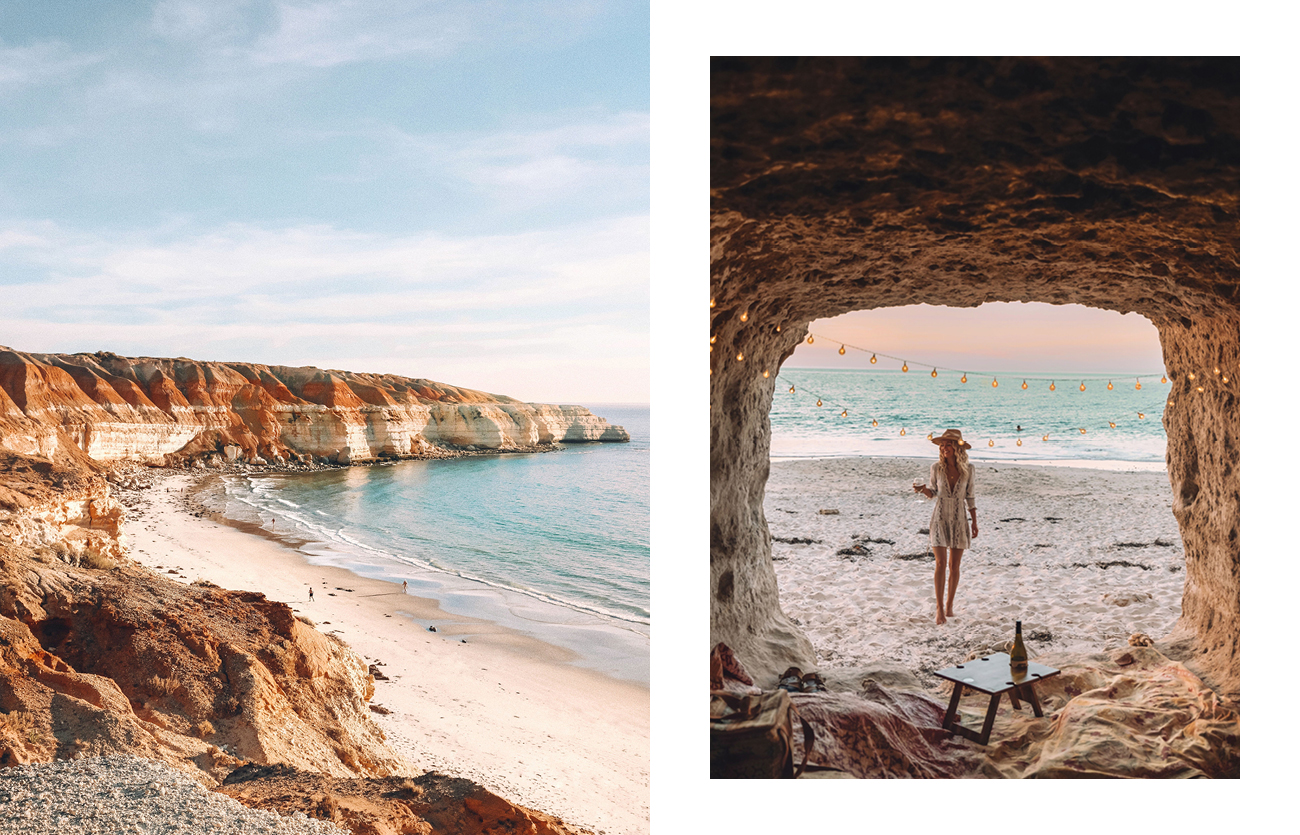 2. McLaren Vale Wine Region
Amongst the many wine regions in South Australia, McLaren Vale is Elise's favourite. It runs along the coastline and has plenty to offer. Elise mentions that the acclaimed wine region is full of wineries, both big and small, run by people who are passionate about the wine they make - not to mention an abundance of organic and biodynamic wineries to choose from also. For the real wine lovers, a single day in McLaren Vale is not enough if you want to really get under the skin of this region. 
If you didn't know already, Elise and her husband, Dom, own their own winery called Down The Rabbit Hole in the region. Down The Rabbit Hole also offers a sit-down dining experience for lunch through the week, which is excellent for special occasions. On weekends, the winery provides abundant grazing platters, beautifully thought-out main dishes, and delicious desserts. The menu is 100% organic, gluten-free, and packed with nutrition.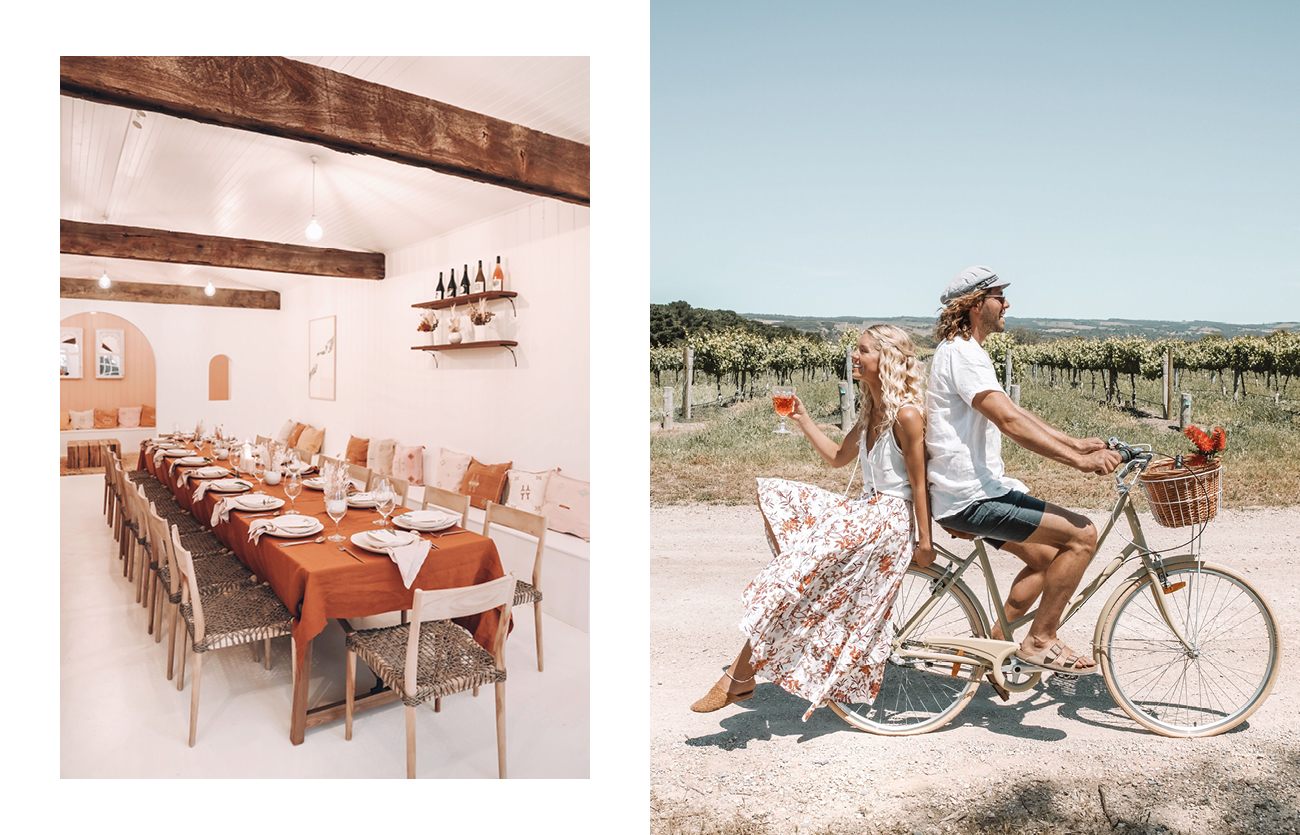 Elise styles Down The Rabbit Hole with our French linen table cloth in Ochre, and our French linen napkins in Blush.
3. Deep Creek National Park
Deep Creek National Park is a great spot to escape, go camping for a few days, or take a day hike. The national park offers short and long walks, depending on what you are in the mood for. According to Elise, most trails have views across to Kangaroo island, and some lead down to hidden beaches. You are also guaranteed to see some big kangaroos, so keep your camera handy!
If you have the time for it, Elise recommends venturing off to Kangaroo Island via the ferry. It's described as feeling 'world's away,' and a great place to get off the grid.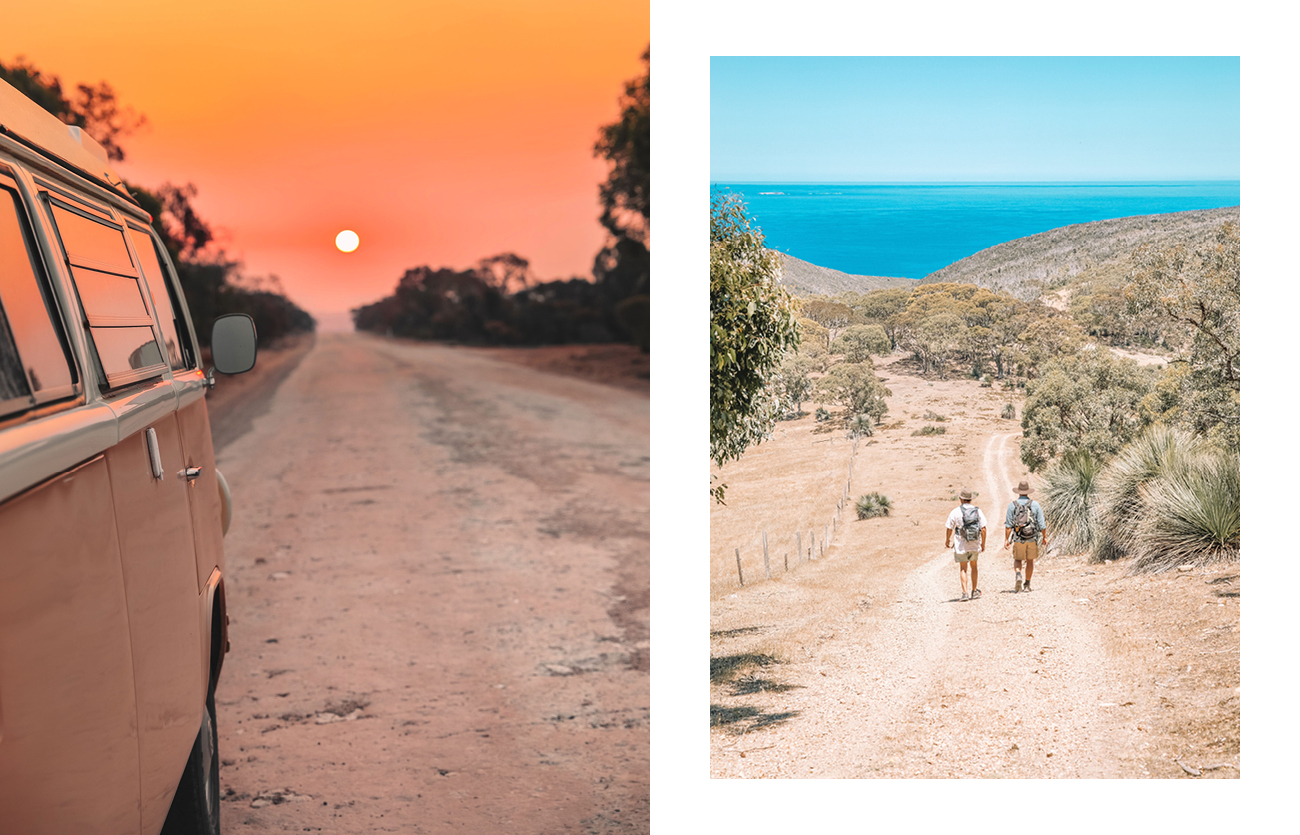 ---
---
Leave a comment