How to Style Gingham
Date Posted:21 June 2020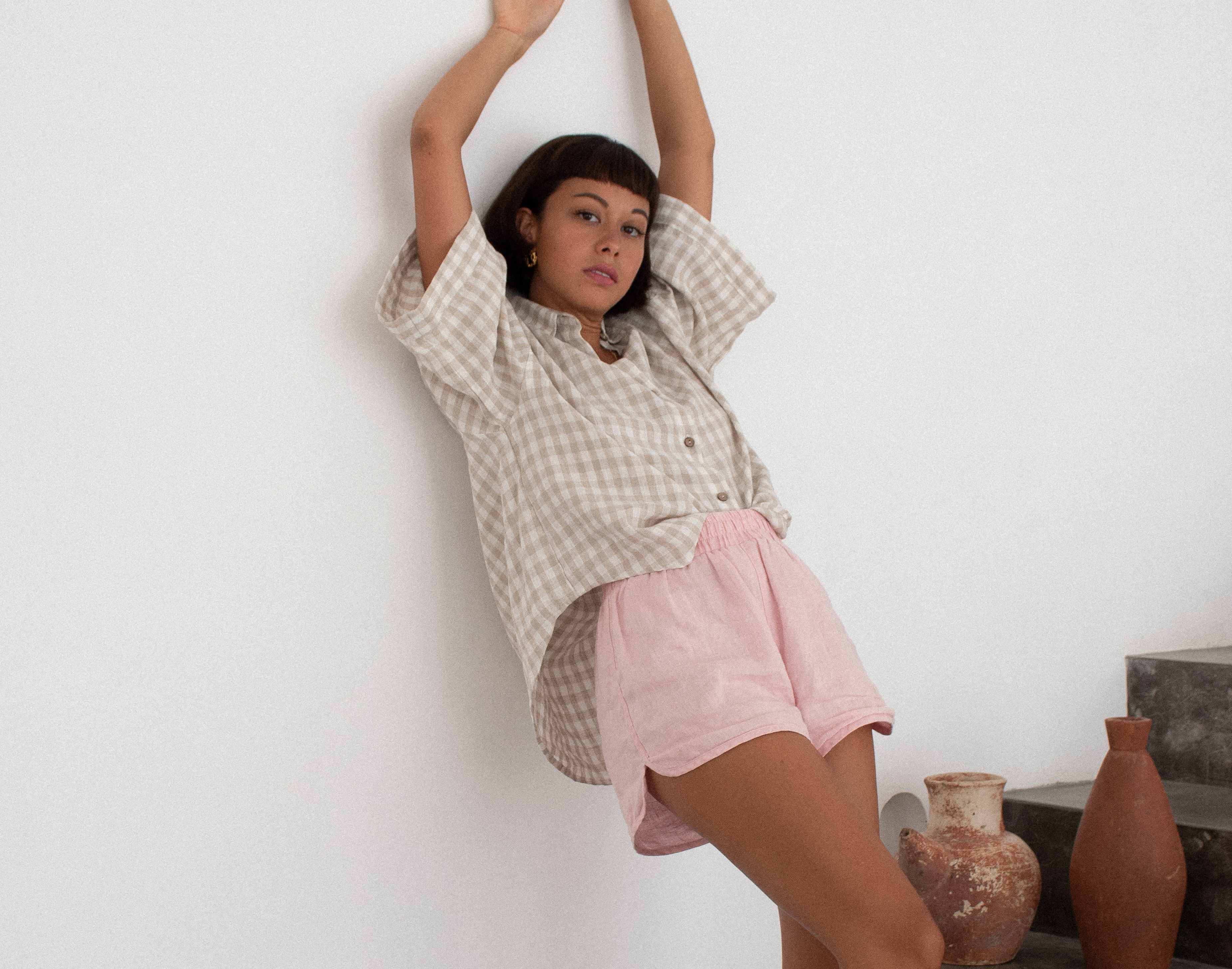 We are head over heels for our newest addition to our Wear range in Beige Gingham. Here we share 4 of our favourite mix and match looks with our other beautiful shades for a look that is classic and feels beautiful to wear.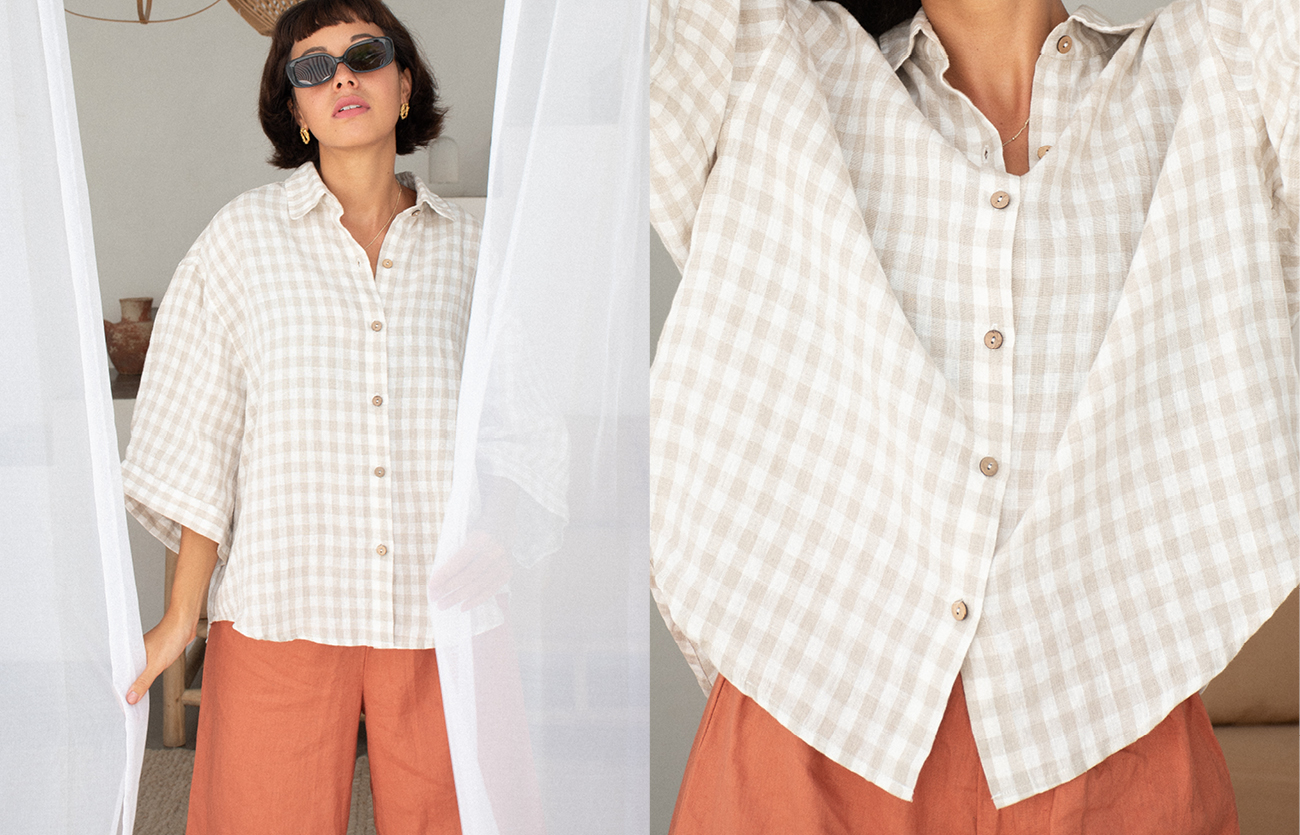 Classic Silhouette
Throw your Ruby shirt in Beige Gingham over our pants in Terracotta for a classic flowing shape.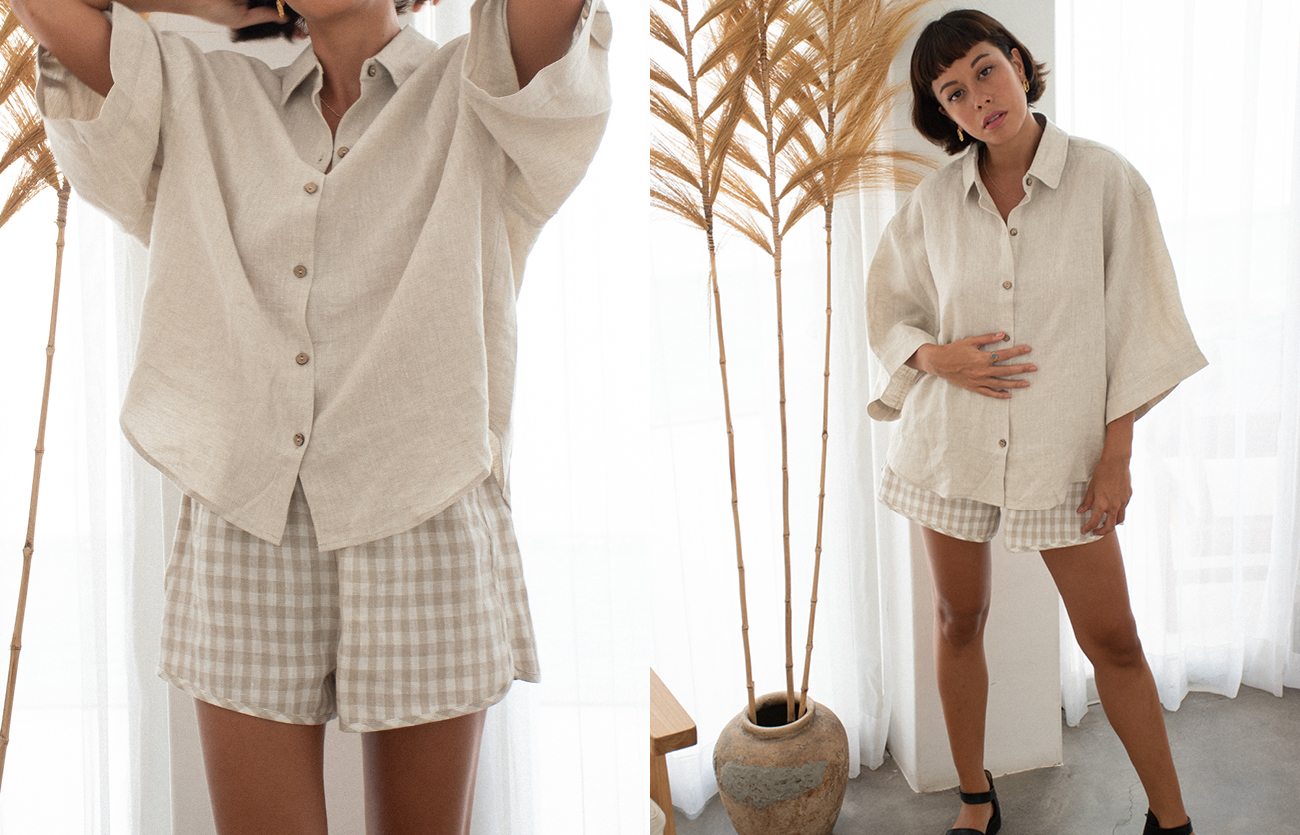 New Neutrals
If you want some softer tones, our Beige Gingham shorts look absolutely perfect with the best selling Ruby Shirt in Natural French linen,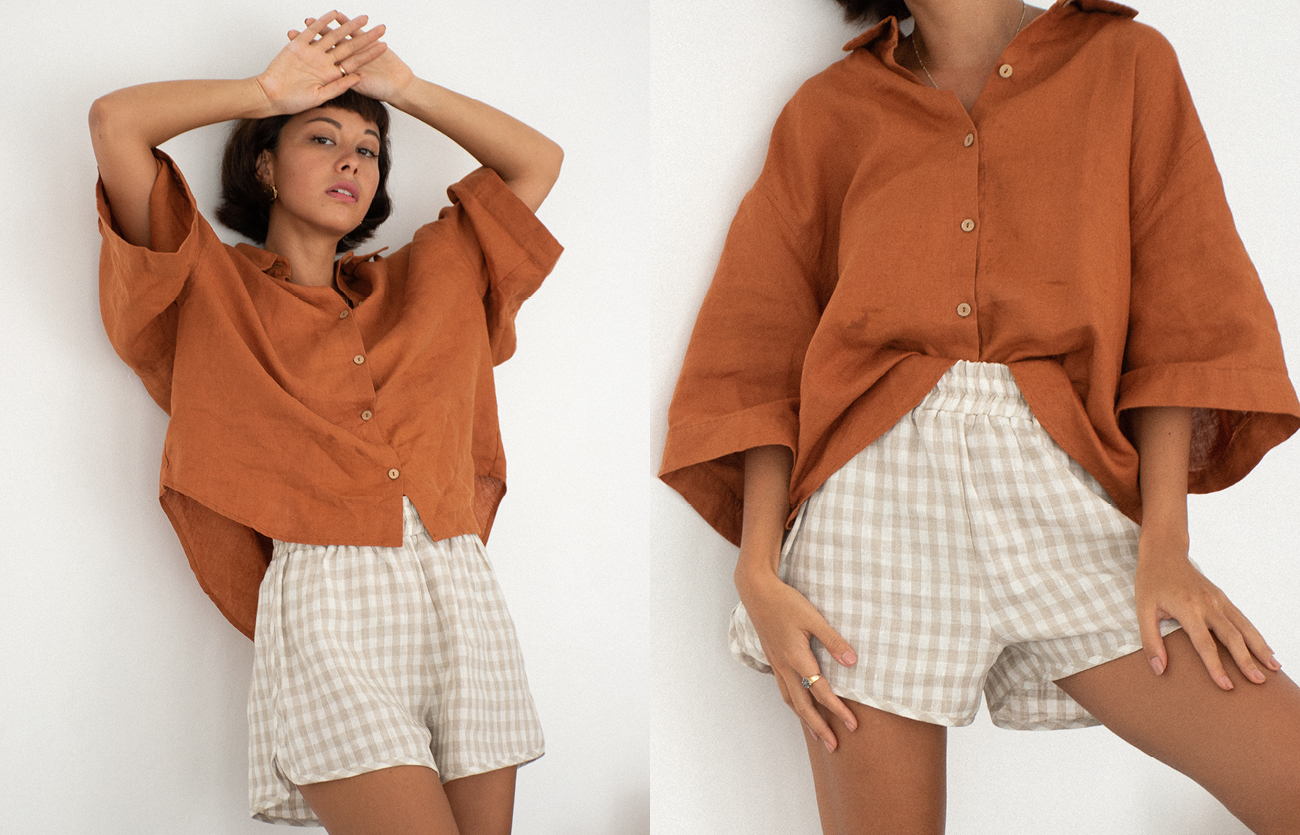 Earthy Tones
We adore this combination! The oversized Ruby Shirt in Ochre flows perfectly over the Beige Gingham shorts for a casual moment at home or out on your daily rituals.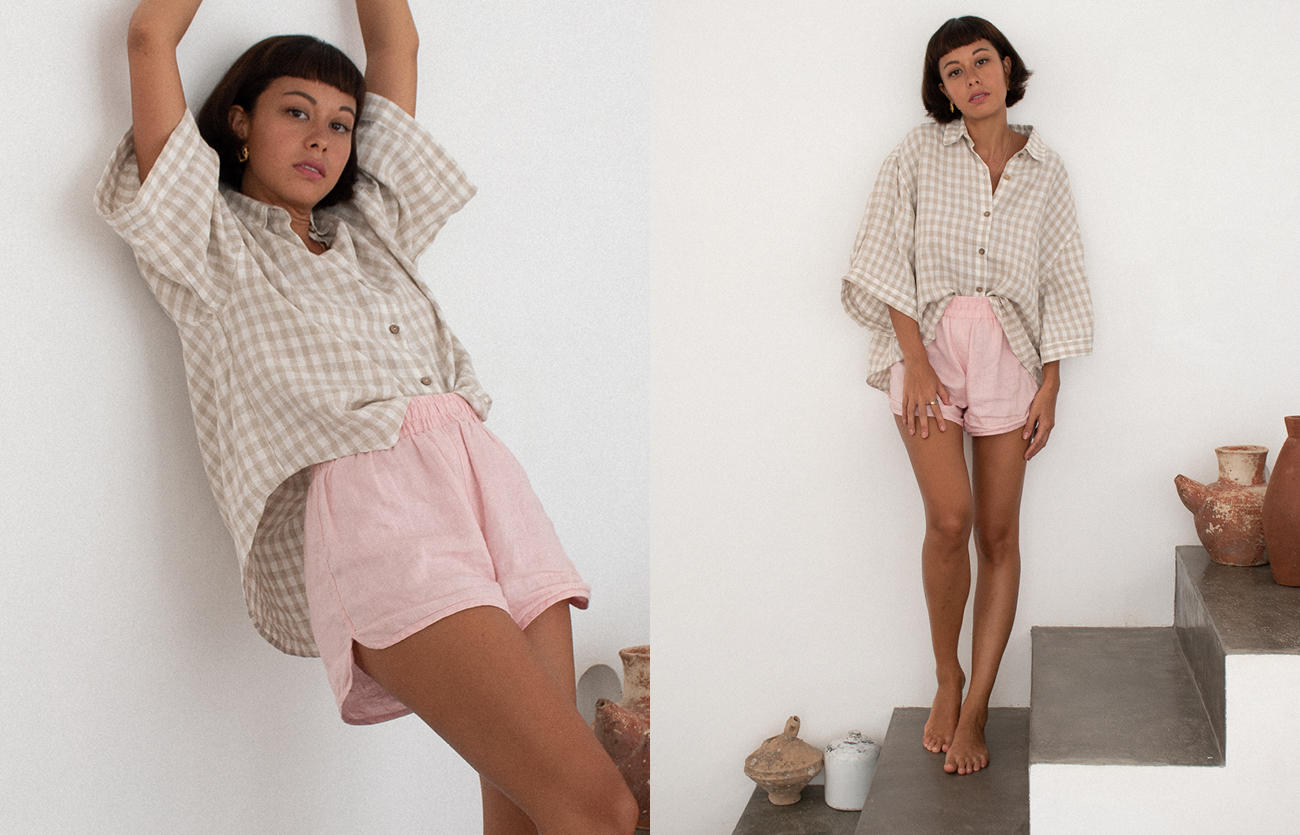 Pretty in Pink
Soften up the tones with our perfectly pretty Wildflower Pink shorts overlaid with the Ruby Shirt in Beige Gingham.
---
---
Leave a comment