Introducing Wear by I Love Linen
Date Posted:18 October 2018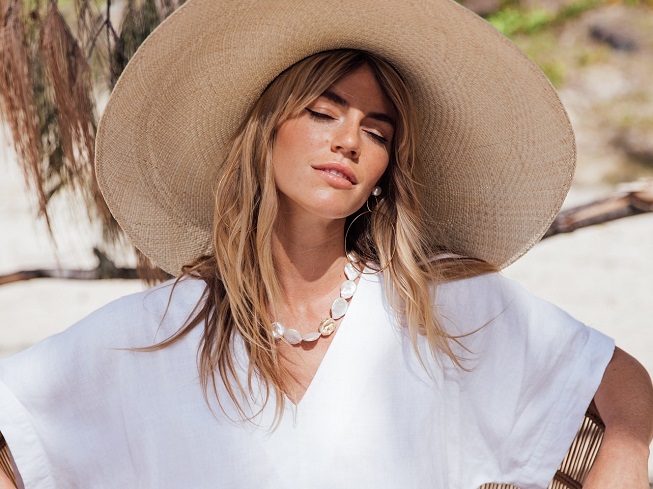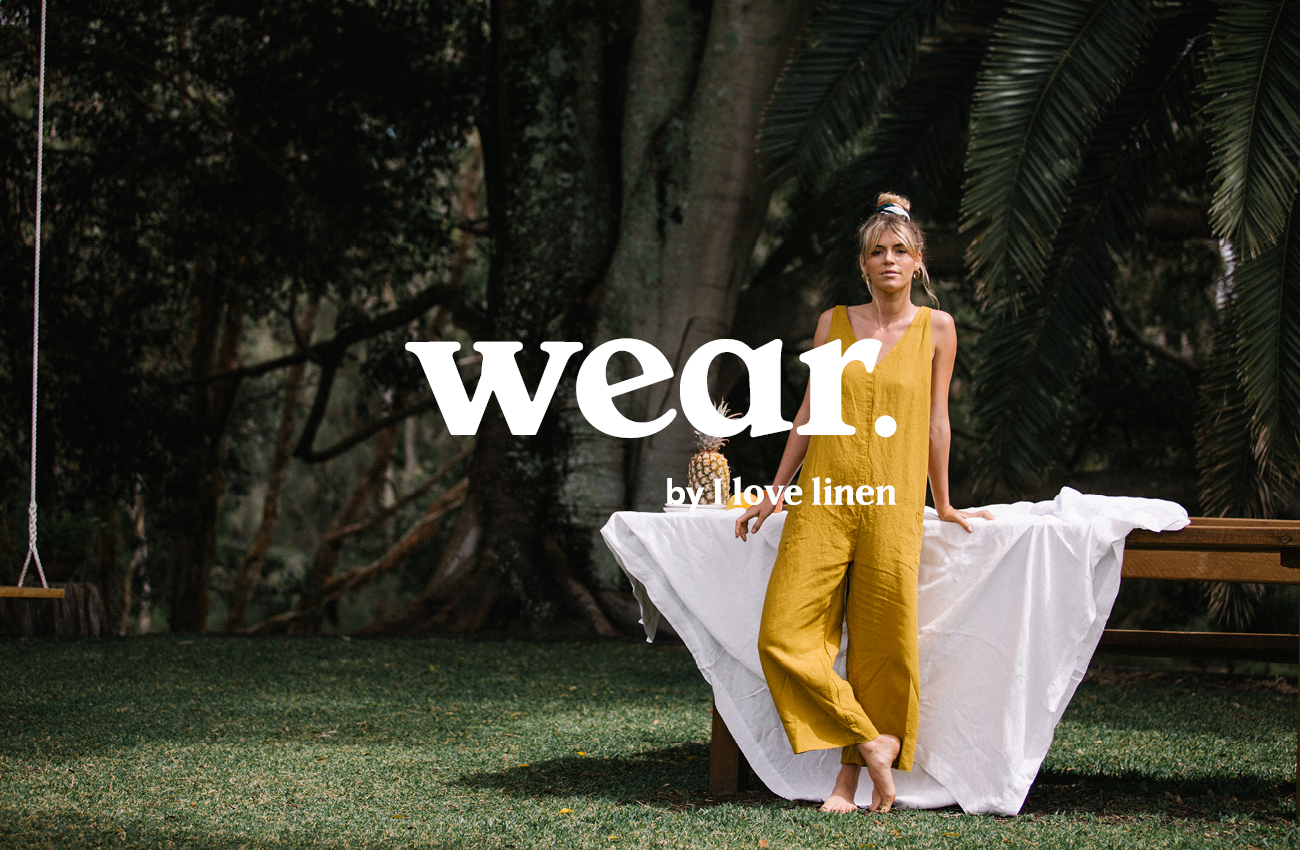 Beautifully cool, uncomplicated loungewear for the everyday woman
Whether it be coffee in bed, sun naps and beach days, good books or bonfires with friends, we've created the perfect go-to collection of classics with a focus on comfort and movement. 

With what started out as a sample jumpsuit that Lauren, Designer and Founder of I Love Linen, had made up for herself, turned into a conversation about introducing our own range of loungewear. However, we wanted to step away from traditional loungewear, creating our own designs to be divinely comfortable and yet still chic enough to run errands or go to work in. What we wanted, was the perfect wardrobe go-to. 

Introducing our Scout Jumpsuit and Ever Dress. 
Discover the range below.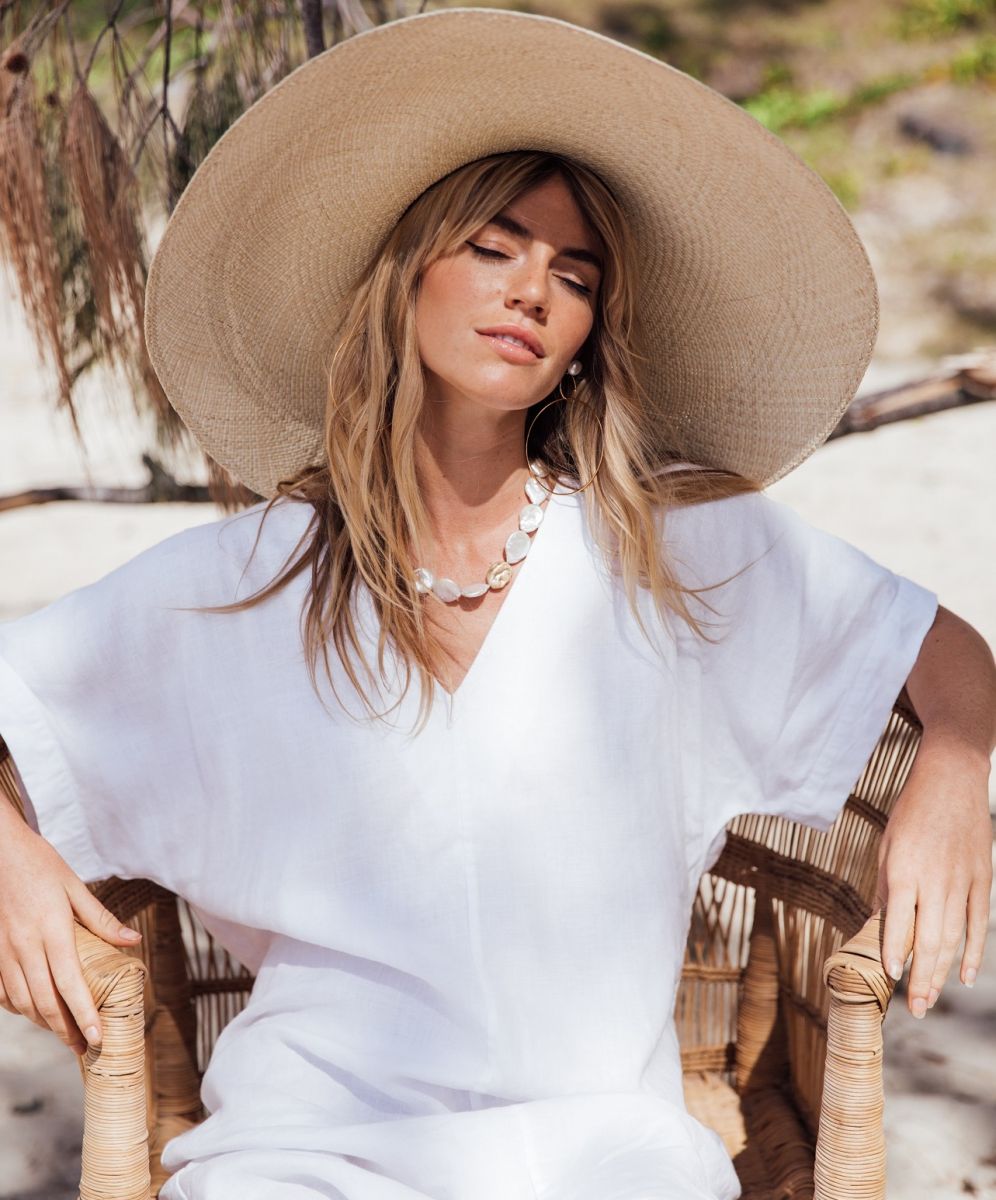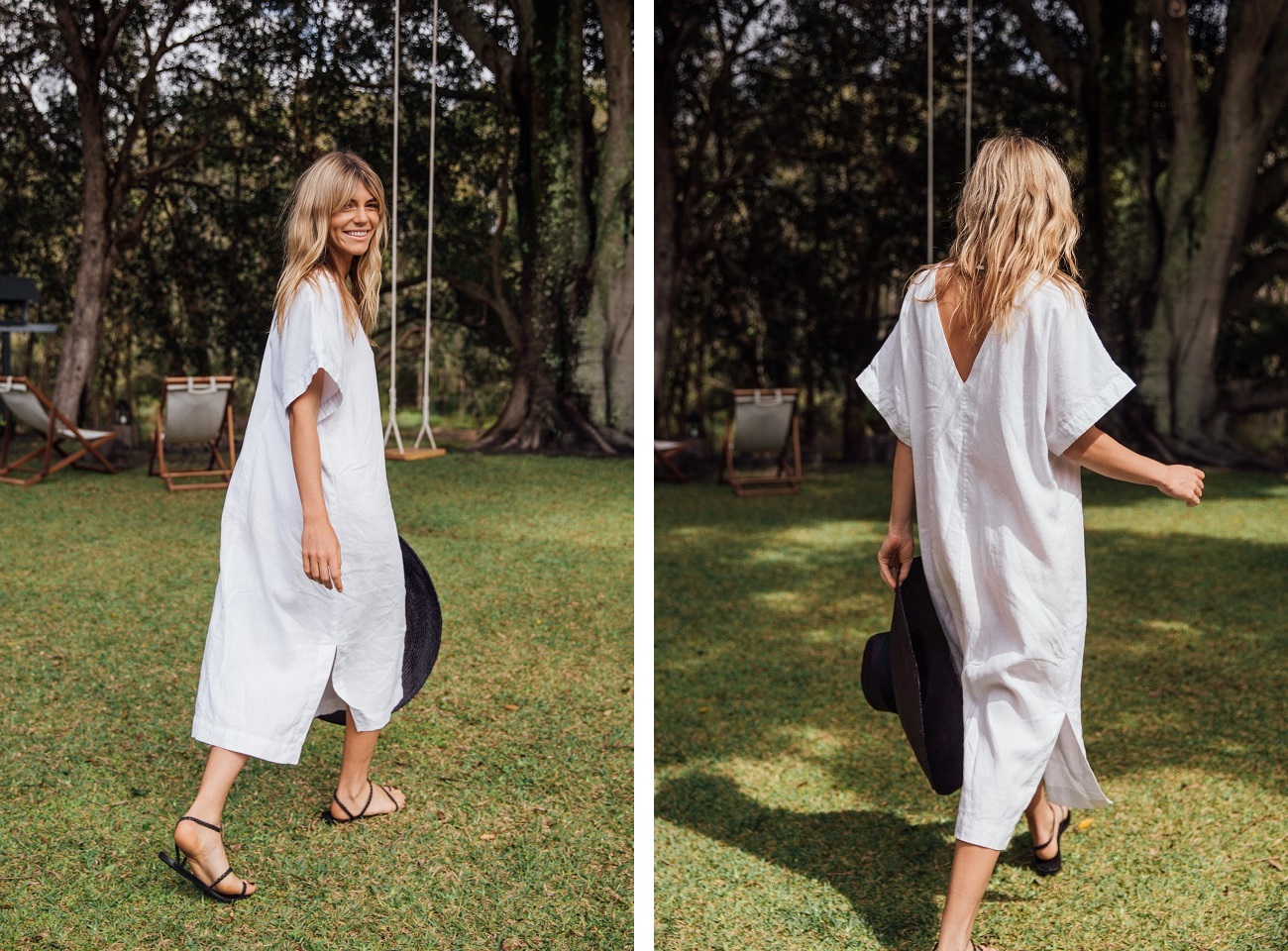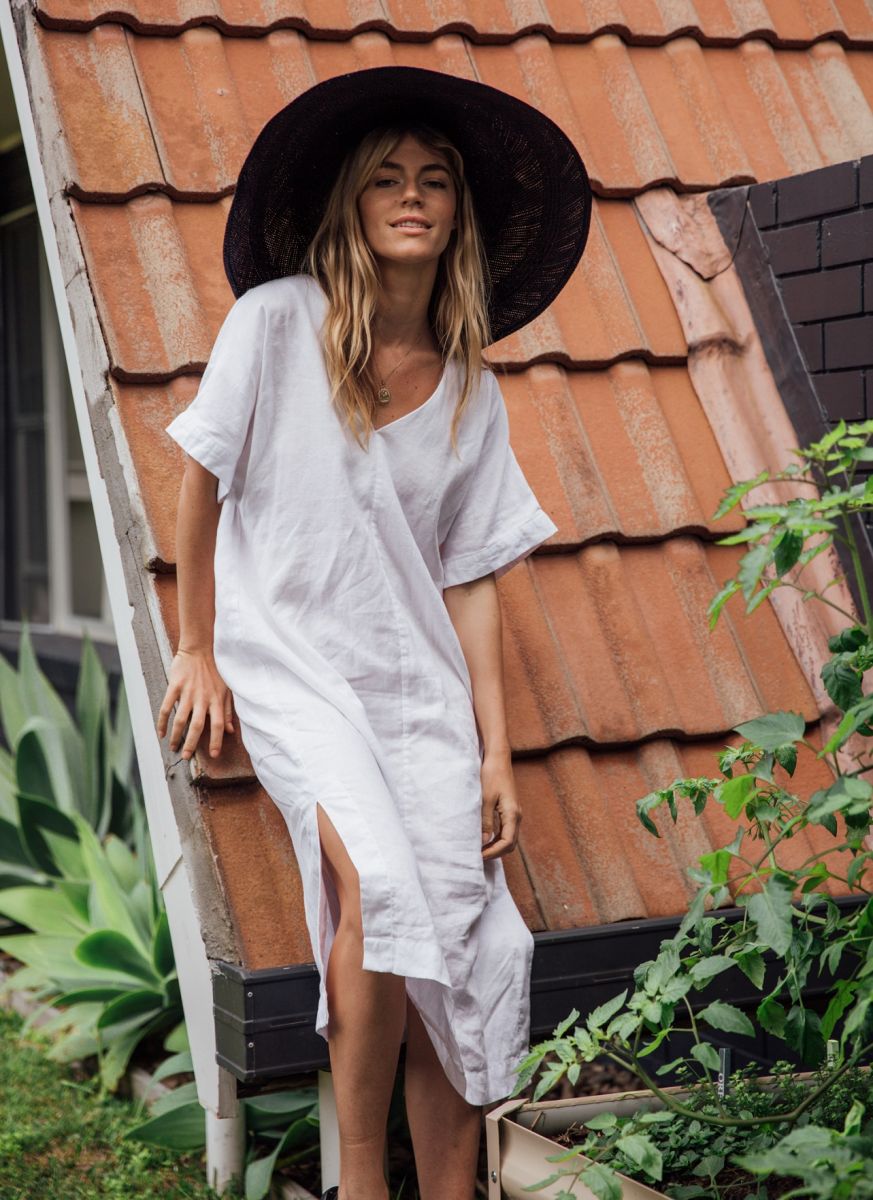 Introducing our Ever Dress
Naturally effortless, our Ever dress is perfect for an elegant après swim look or belted with boots for an easy weekend or night out.
We spent countless hours tweaking and refining this cut to make our Ever dress a timeless classic. The sleeves hang beautifully, the back 'v' reveals just enough skin and the cut of the dress flows beautifully on all body shapes. It's even a perfect maternity dress. 
We wanted it to look simple and yet drape beautifully. For us, it had to be effortless, and in making the perfect casual dress, we took time focusing on the details.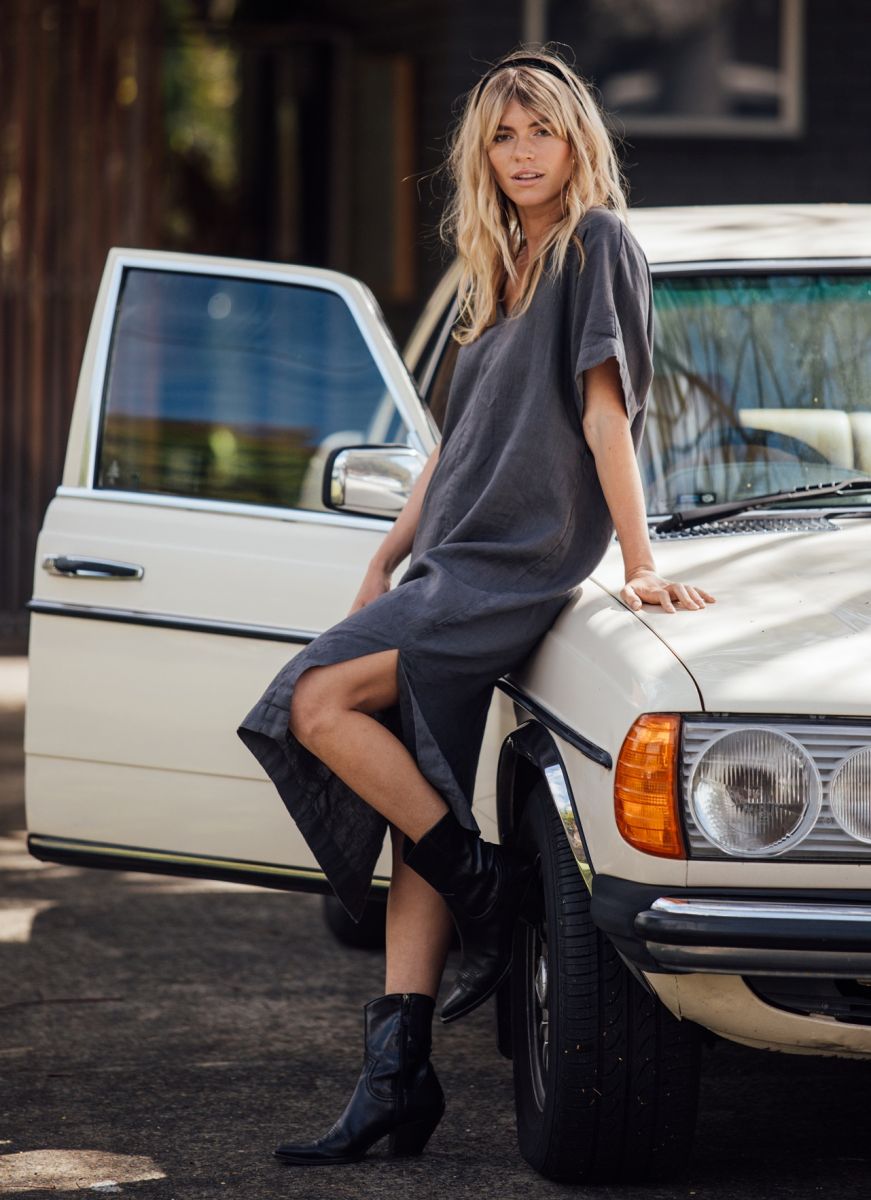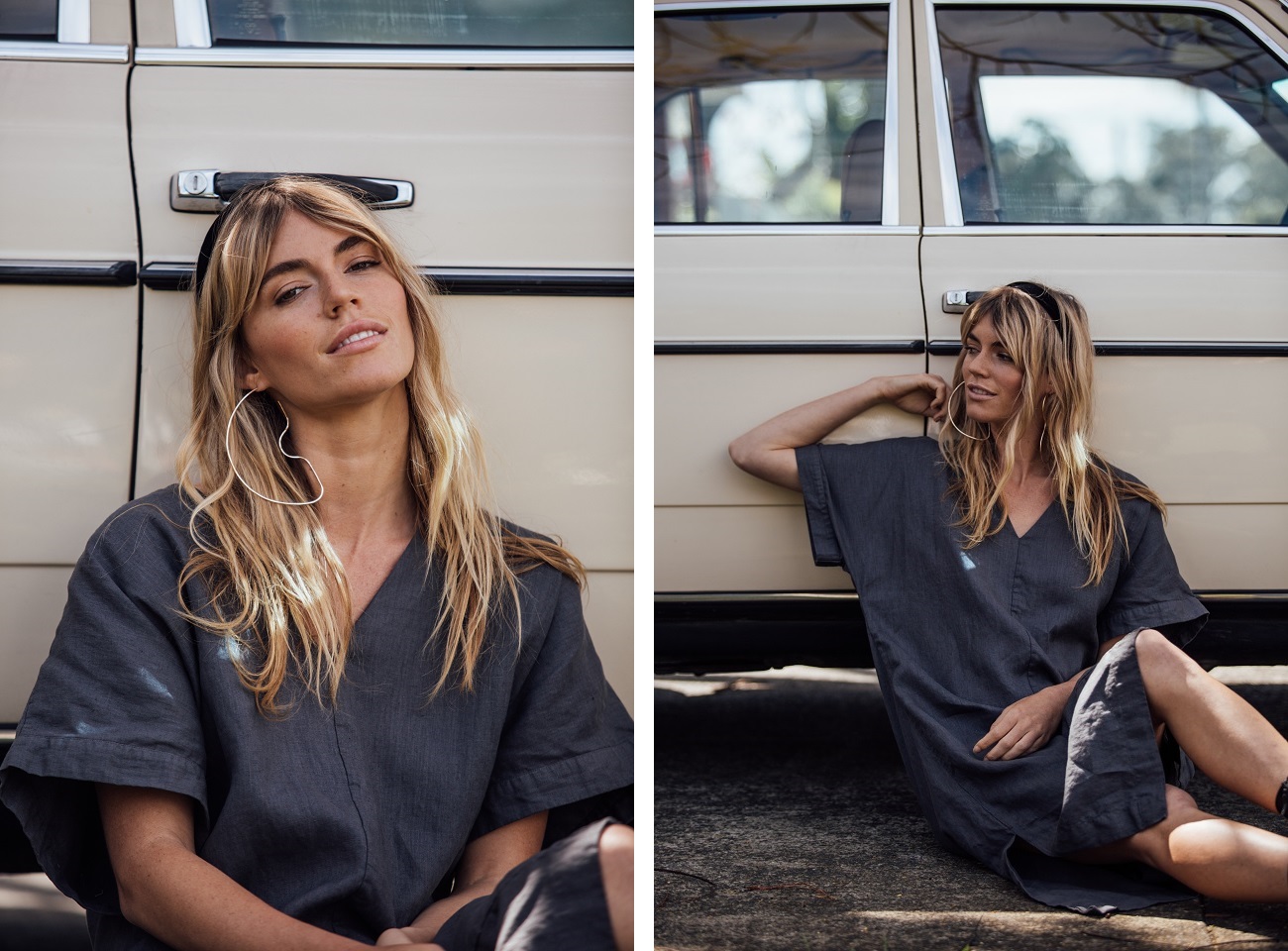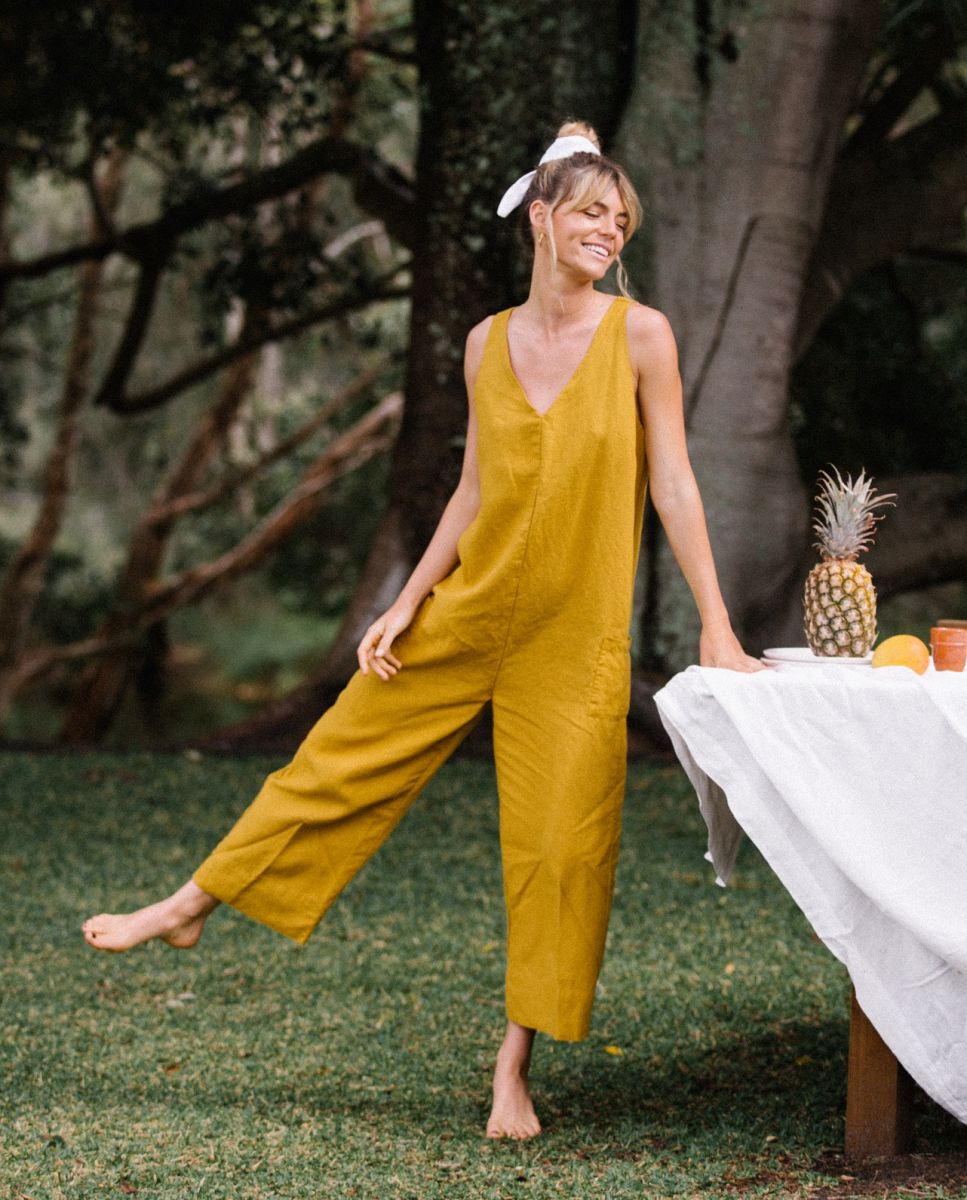 Say Hello to our Scout Jumpsuit

Beautifully cool, our Scout jumpsuit is the perfect choice for comfort and movement. Dress it up with boots and your favourite earrings or go barefoot as you pad around the house over a lazy weekend.

When creating our Scout jumpsuit, it received so many positive comments each time Lauren stepped outside in it that we knew other people were also on the hunt for the perfect linen jumpsuit. People would touch the fabric and ask where she got it, always in awe of the fact that it was made from the same woven French linen as our bedding. 
With a focus on just the right amount of fabric through the legs, our Scout jumpsuit is an easy favourite for comfort, no matter the occasion.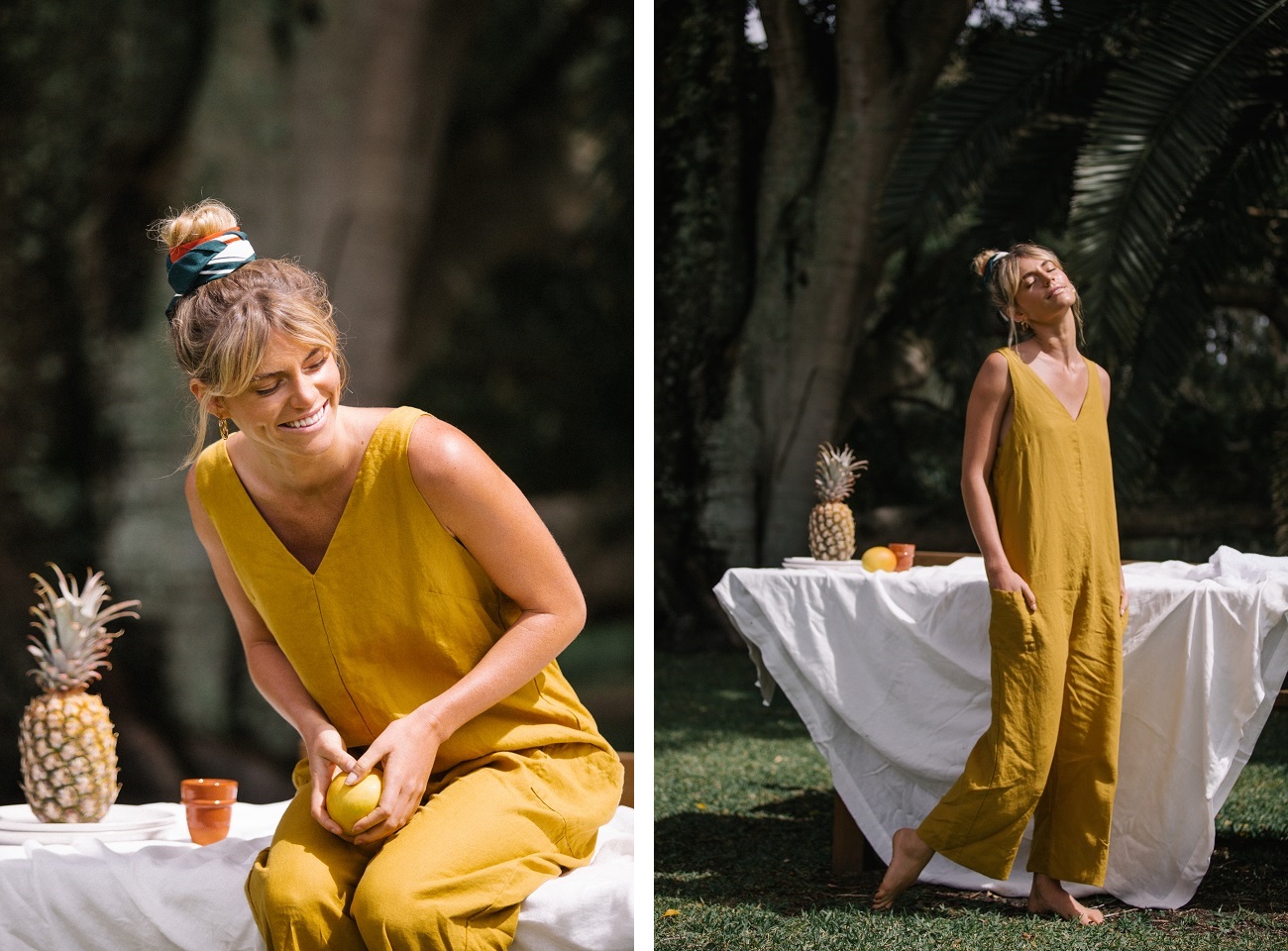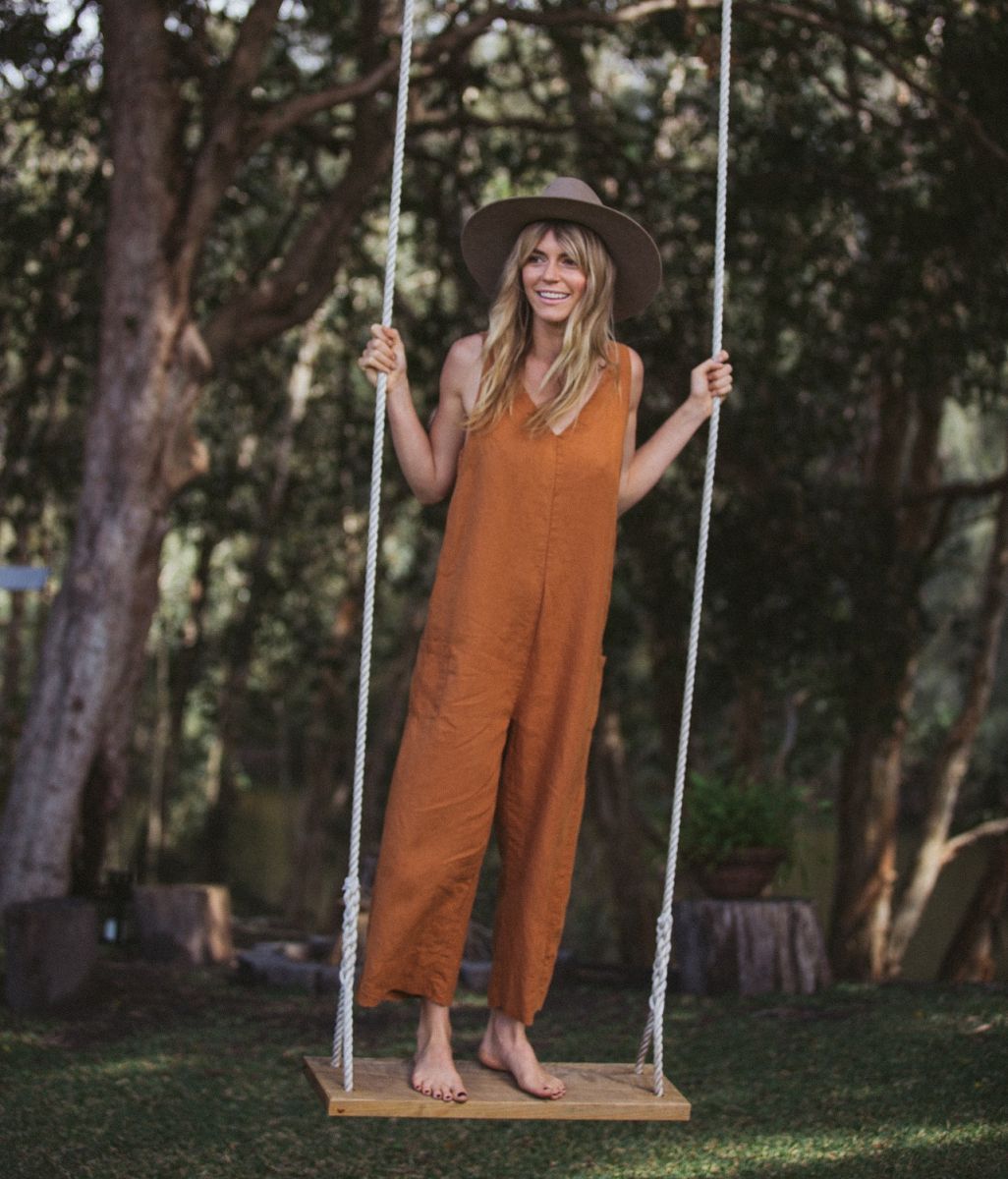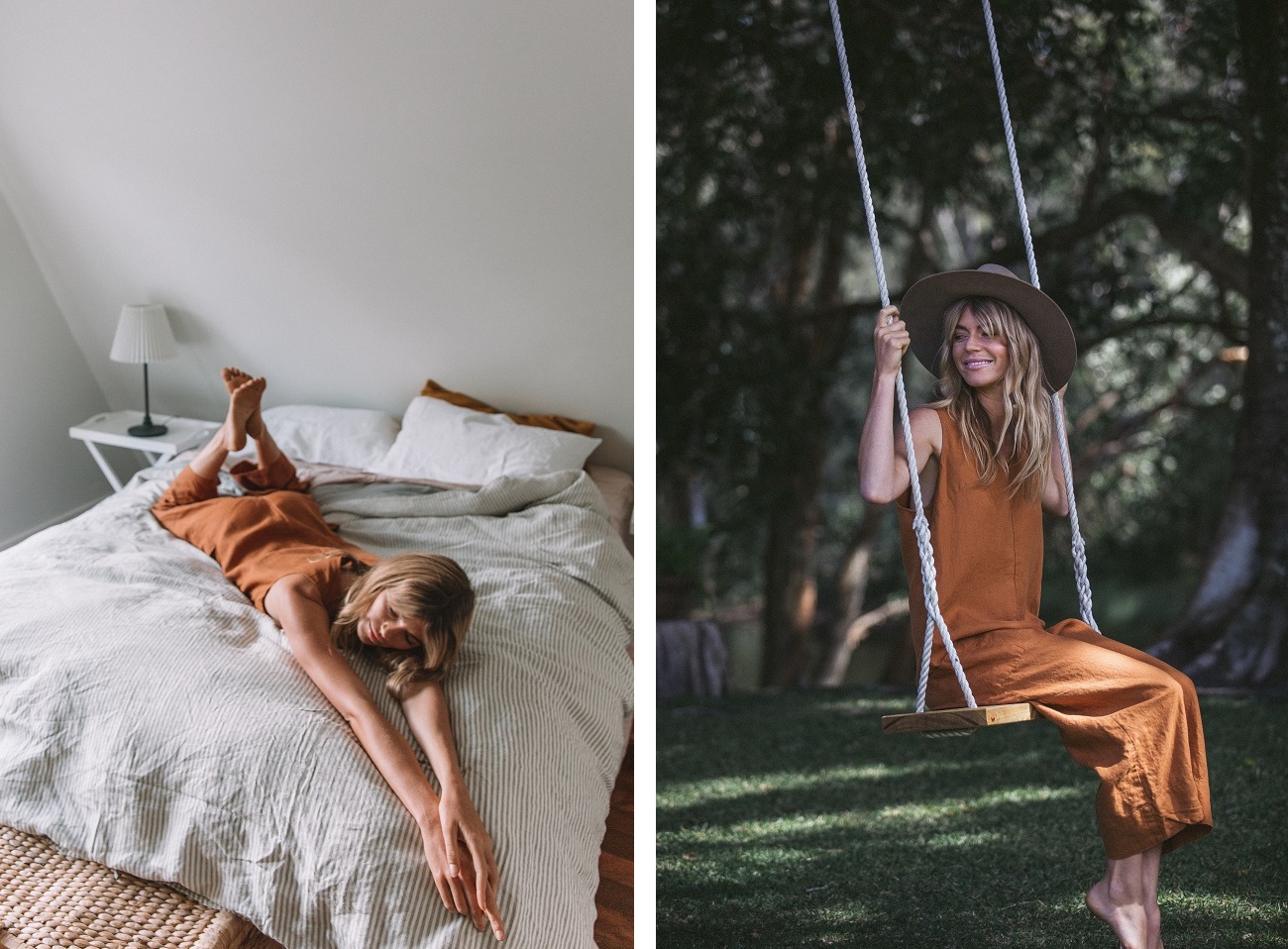 We wanted these designs to hold their relevance throughout the seasons and so it was important for us that they were effortless and classic.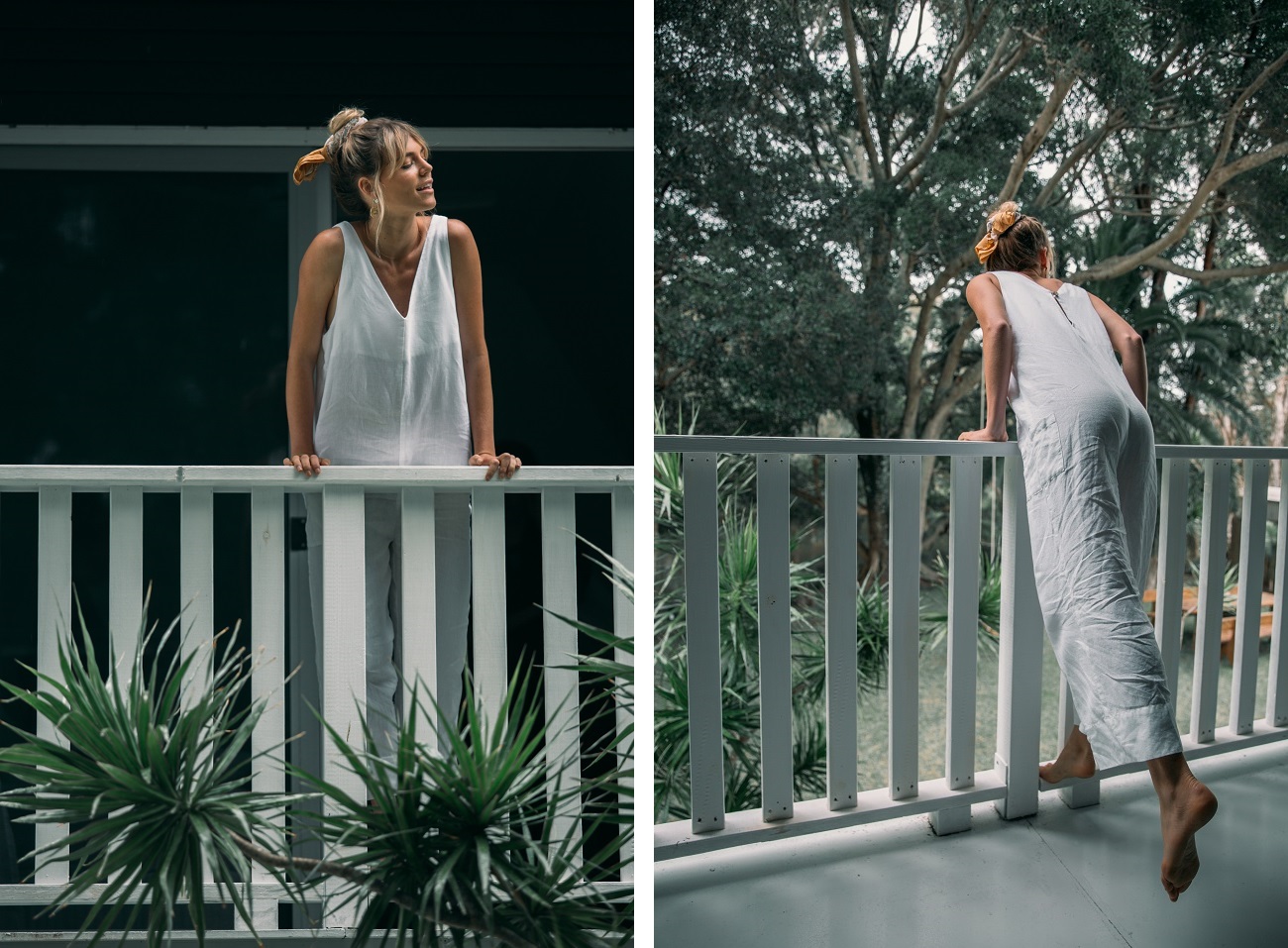 With sustainability in mind
Our garments are made from 100% natural fibres, woven from our signature French linen and are dyed using non-toxic dyes. We only make small batch quantities to avoid waste, and we ship to you with no plastic. Sidestepping trends to create designs you will still love in years to come.
Premium in nature and limited in numbers, be quick to make sure you don't miss out.
Shop the collection below.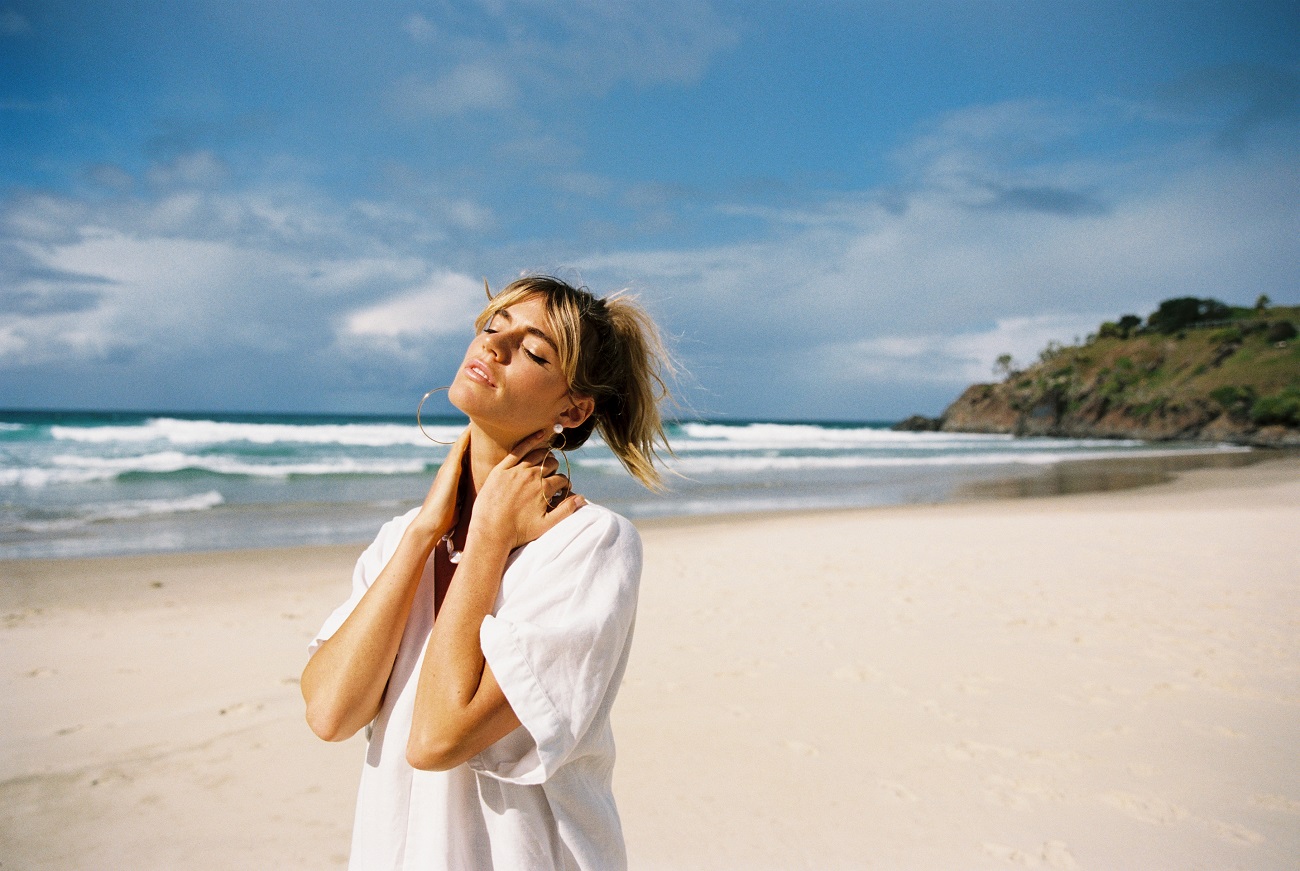 Naturally effortless, and distinctively timeless. Our new capsule loungewear collection is made for the everyday woman with details focused on comfort and movement. Woven from our signature 100% French linen, we know that you'll love and wear these classic designs for a long time to come. 
---
Leave a comment