Introducing Mini French Linen Loungewear
Date Posted:29 November 2018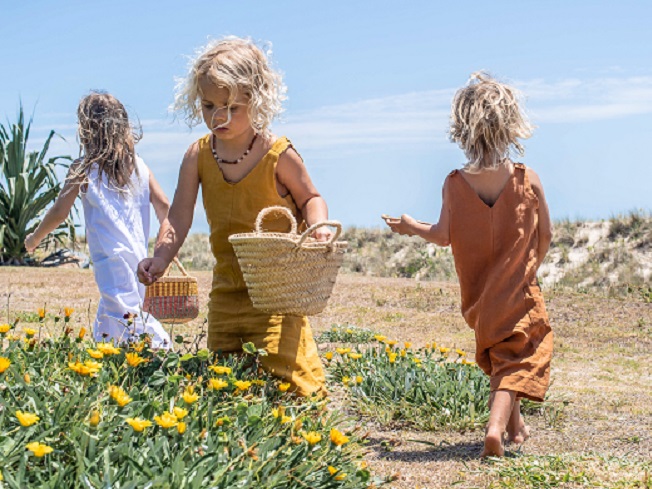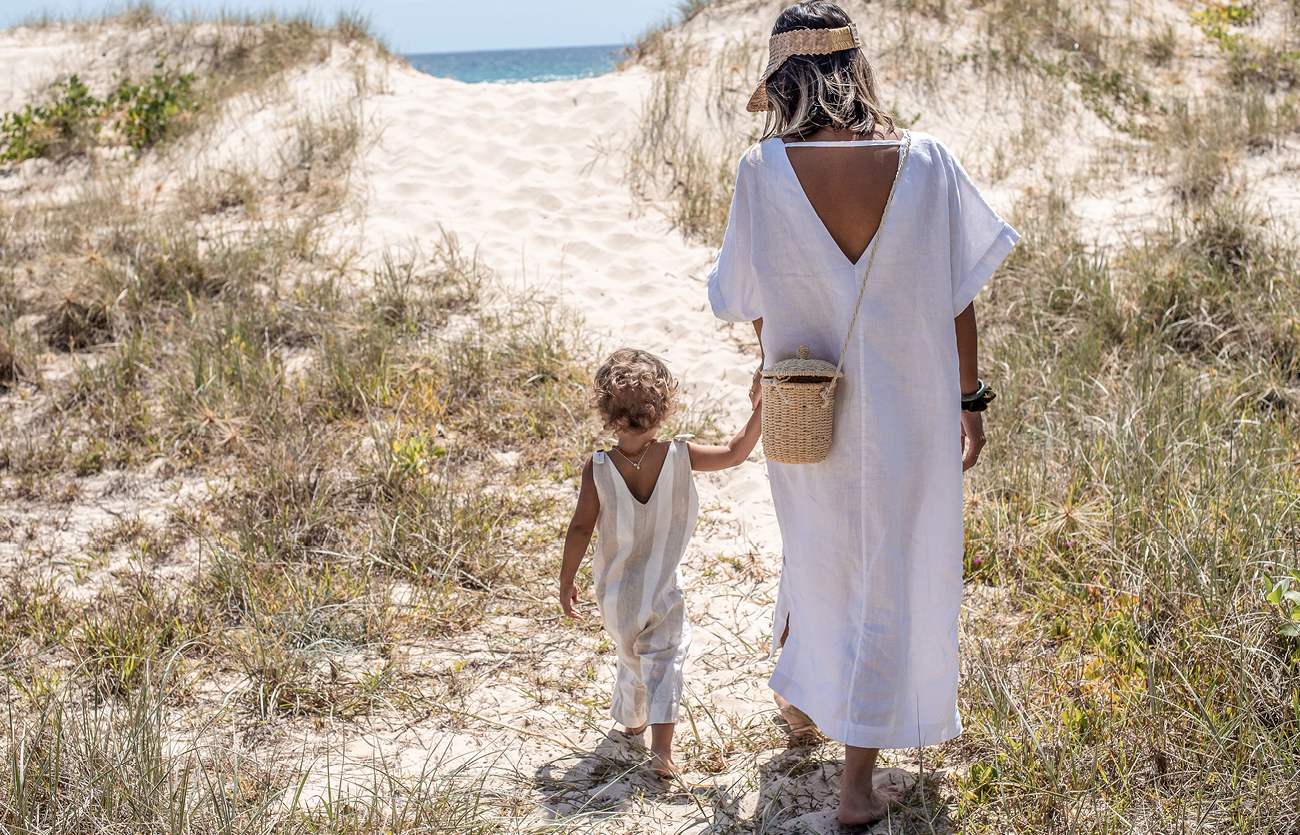 Made to be loved, worn and passed down for time to come
Inspired by simply wanting to be able to dress her daughter Olive in the natural fibres of beautiful linen, Lauren, Founder of I Love Linen, designed the Mini Scout Jumpsuit to be timelessly cute with room to grow in.  
Woven from our signature French linen, the Mini Scout jumpsuit is a relaxed fit with plenty of room to move. Featuring adjustable shoulder straps with coconut buttons, patch pockets on each side and a linen tie for those that are just a bit too small, we know that your little scouts will be getting endless wear from this design. 
Discover the range below and find out what our Mums had to say.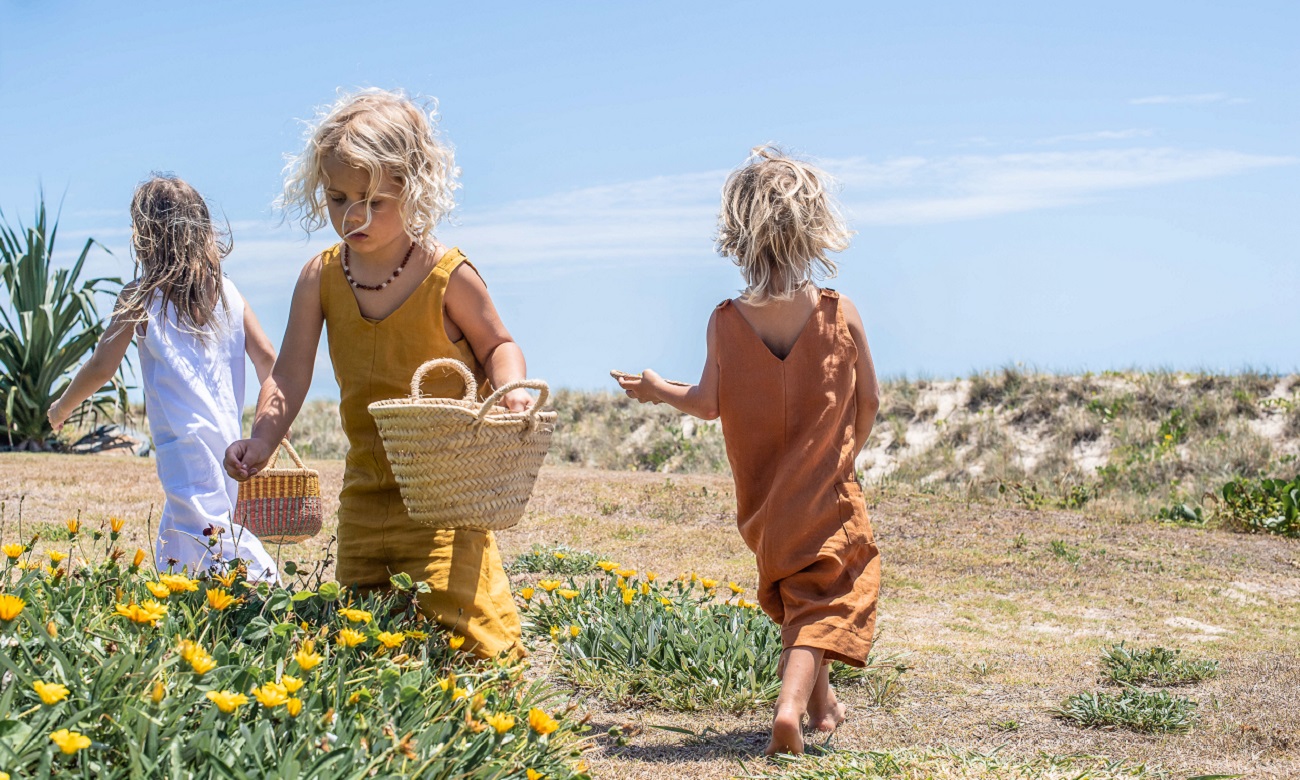 The campaign day
 @whole.beings & @tara.samuelsonphoto
As you can imagine, having 11 children of various ages all running around in their linen could have been complete chaos if it weren't for the wonderful people from Whole Beings, a holistic practice in mindful education, who helped keep the day running smoothly providing fun and engaging activies for the kids with stories, flower pressing and painting. Shot by the lovely Tara Samuelson, we all had such a lovely morning bringing to life these images.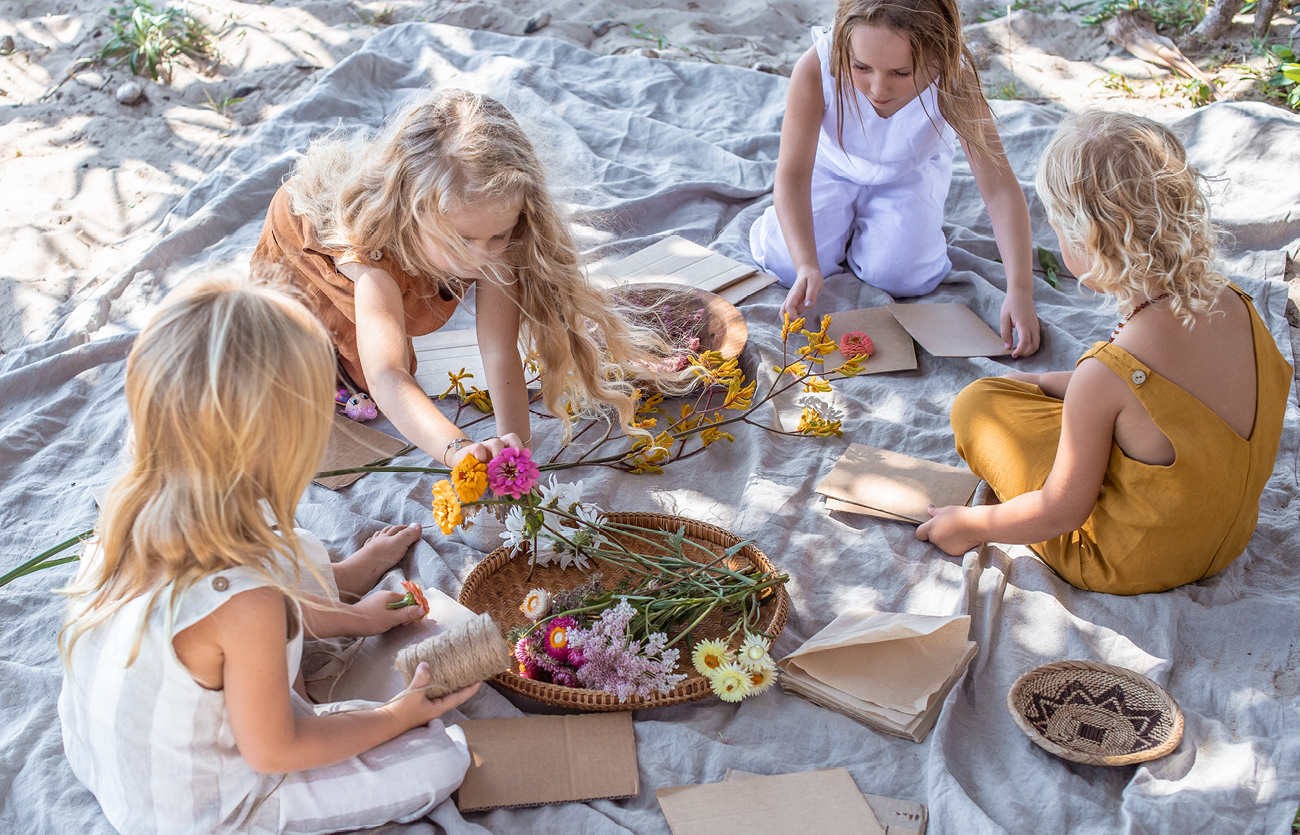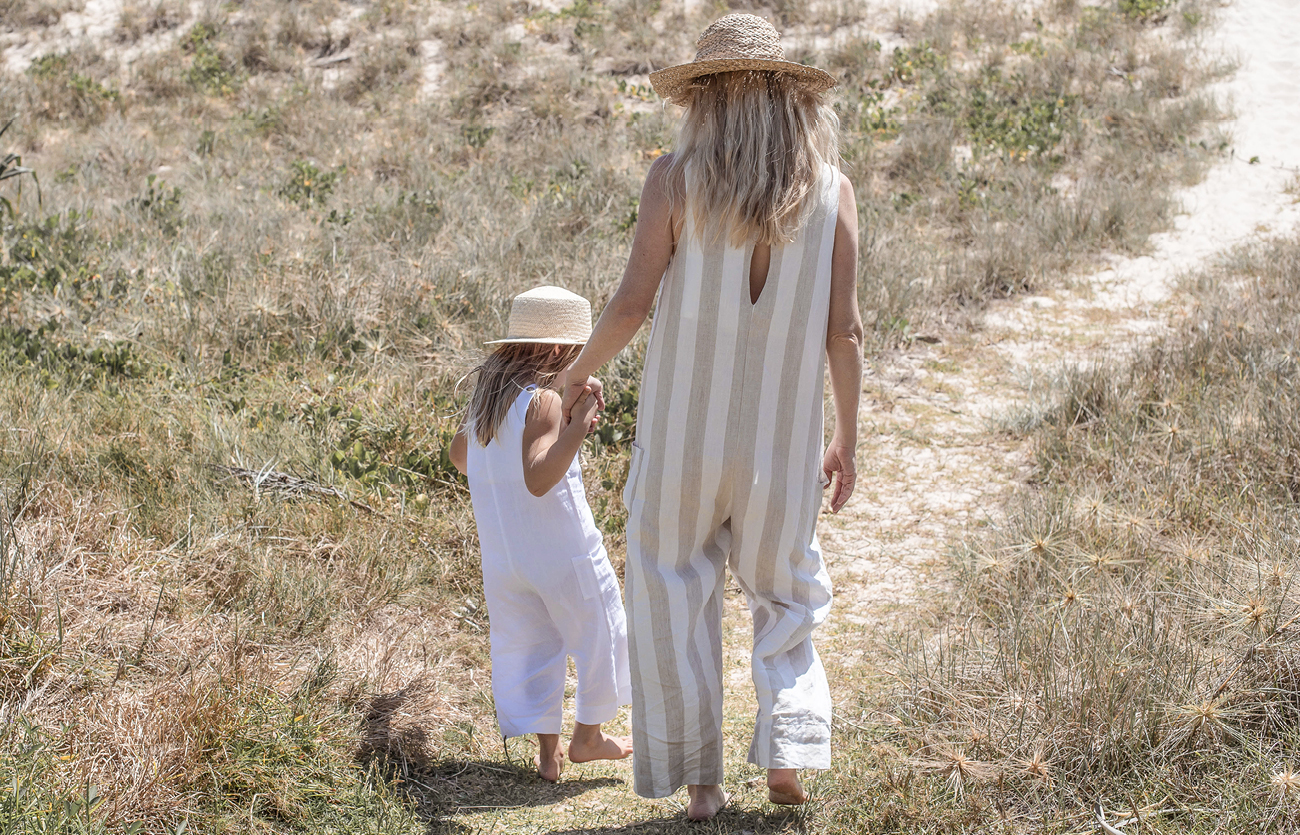 Lauren, Founder of I Love Linen. 
"I simply loved the idea of being able to dress Olive in beautiful linen. So it was a bit of a personal project that has grown into its own. It's also been special hearing how much the kids and mums have loved wearing matching jumpsuits and I can't wait to share more linen love with everyone."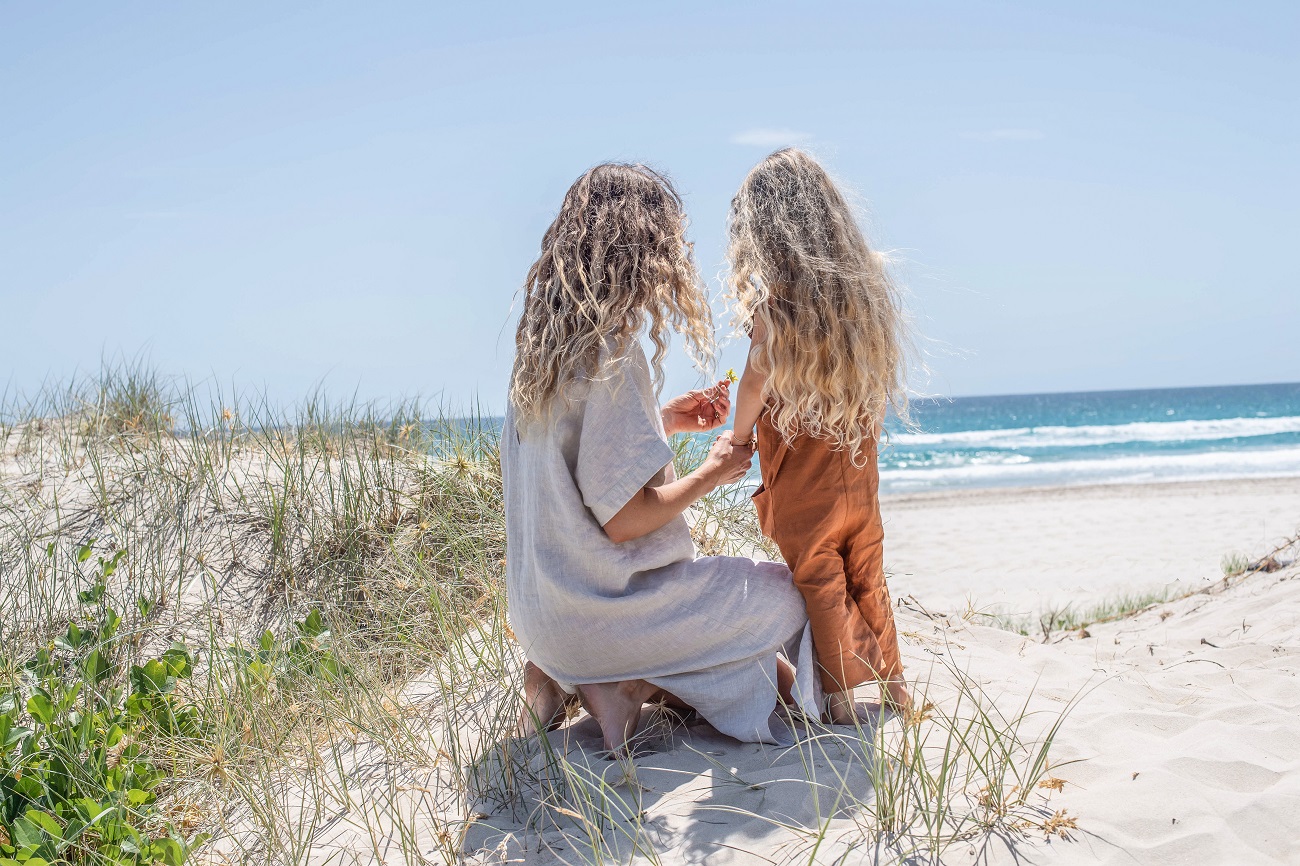 Tess Guinery | @tessguinery
"I grew up in a household where my mum was constantly in creation mode and would make us long lasting, quality handmade dresses, jumpsuits, t-shirts and pants. Some of these pieces still have breath and my very own daughters are now wearing them nearly 30 years later.
What I love most about the new I Love Linen kids collection is the sense of quality and timelessness - aach piece feeling like a 'one off' created with love and soul—I imagine these staple kids pieces making home in every household & being passed down from one sibling to the next whilst enduring the test of time and the adventures that childhood brings."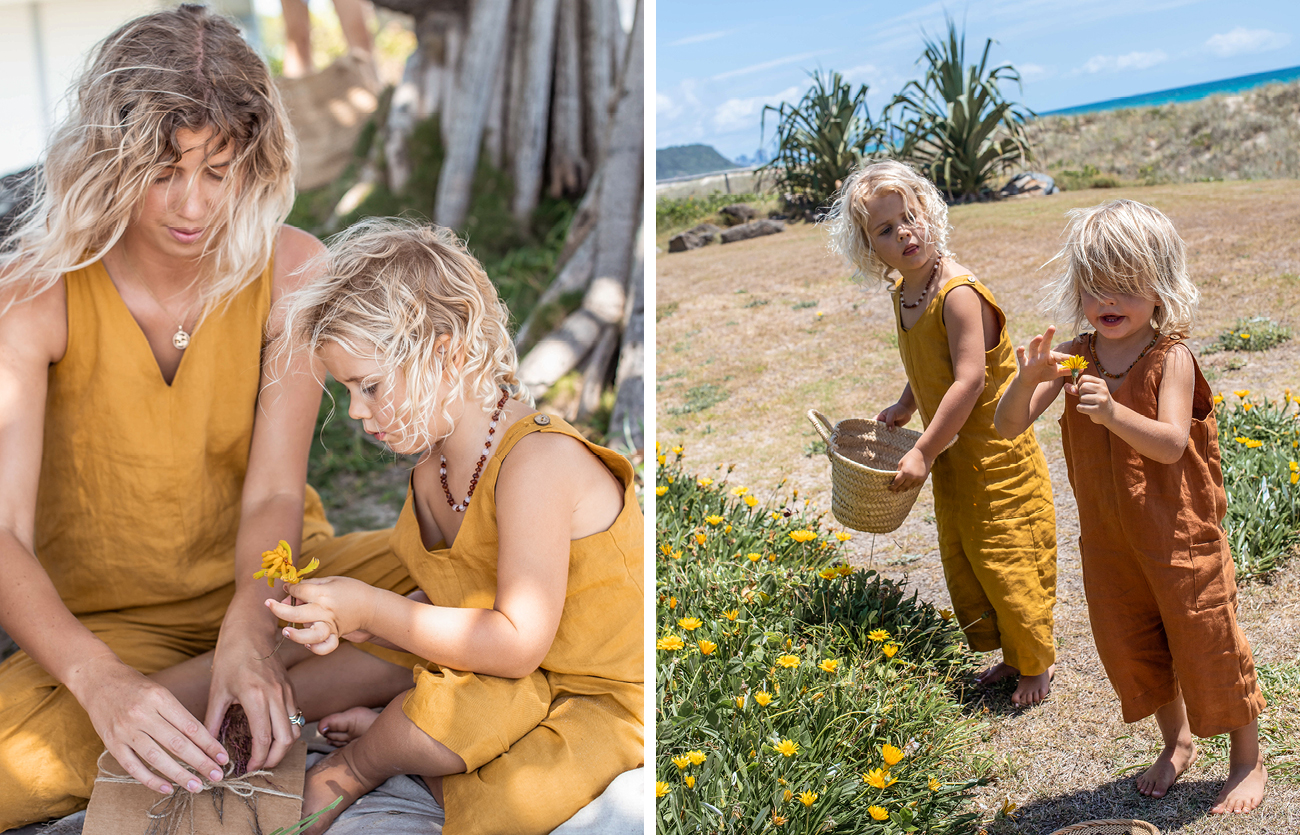 Corrie Sanderson | @corriesanderson
"Bambi and I LOVE our jumpsuits and literally get so many comments when either of us wear them - it's crazy! Bambi is 3 and a half and likes being the "same the same" as me. Well made, amazing fit."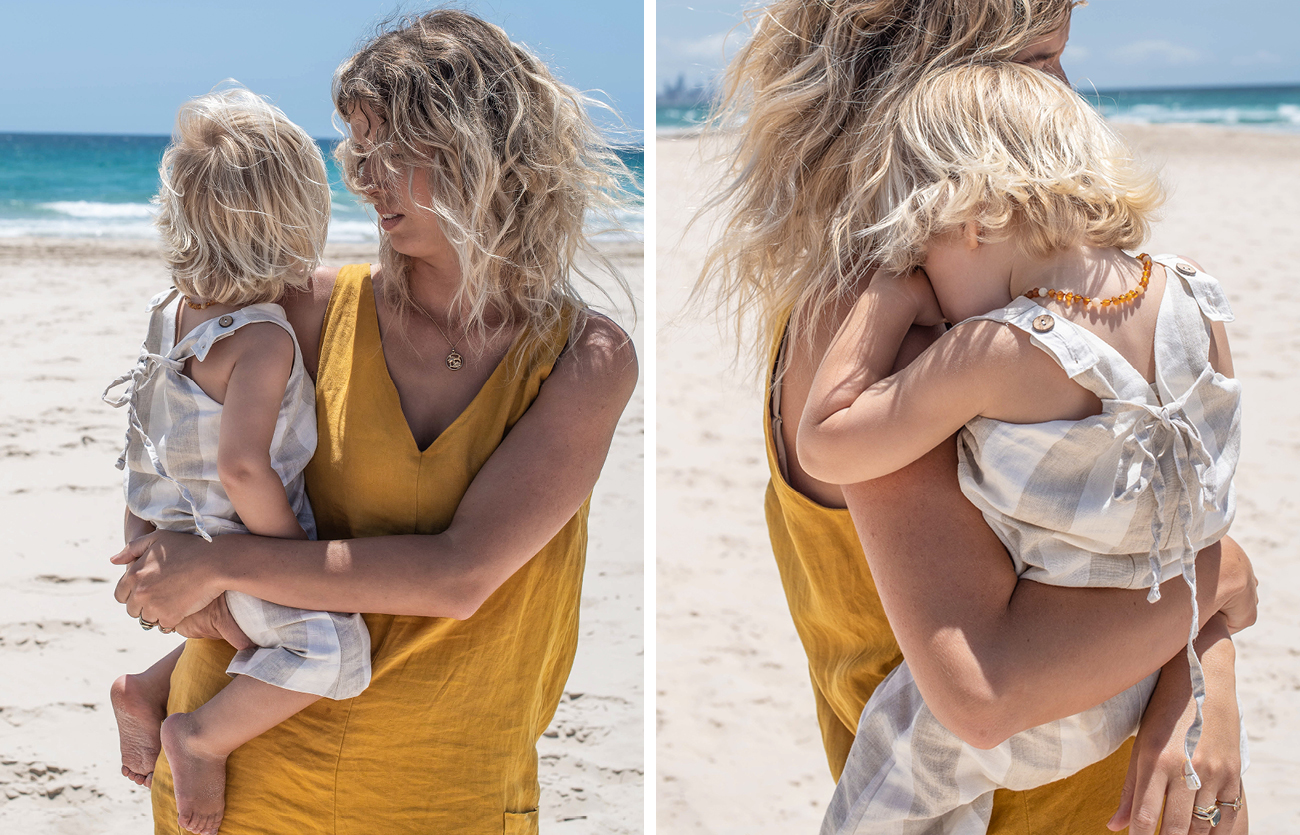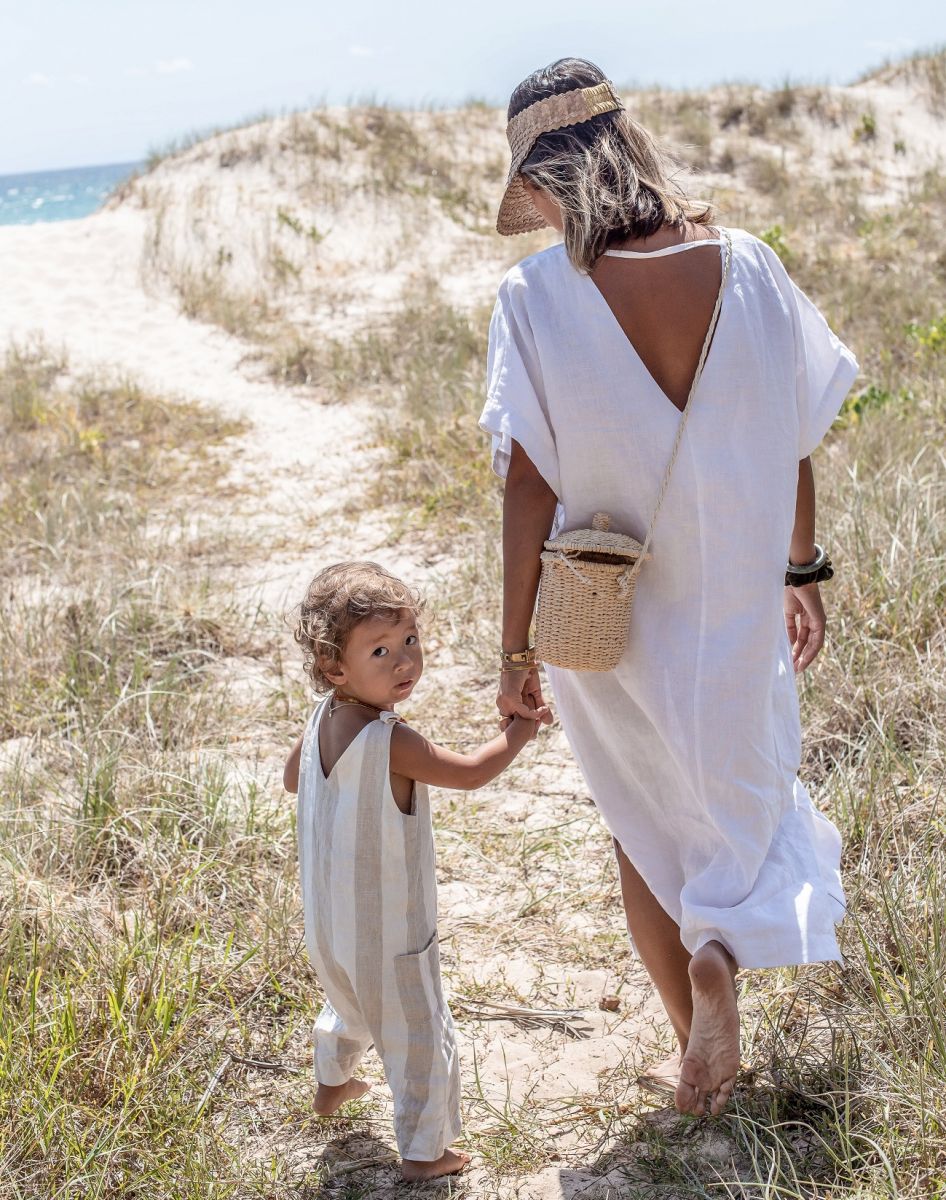 Theresa Shields | @theresaleeshields
"Nono is 2 years old and was wearing size 2- 3. The adjustable straps makes for a jumpsuit that will have a bit more longevity! Definitely a huge appeal factor for me!"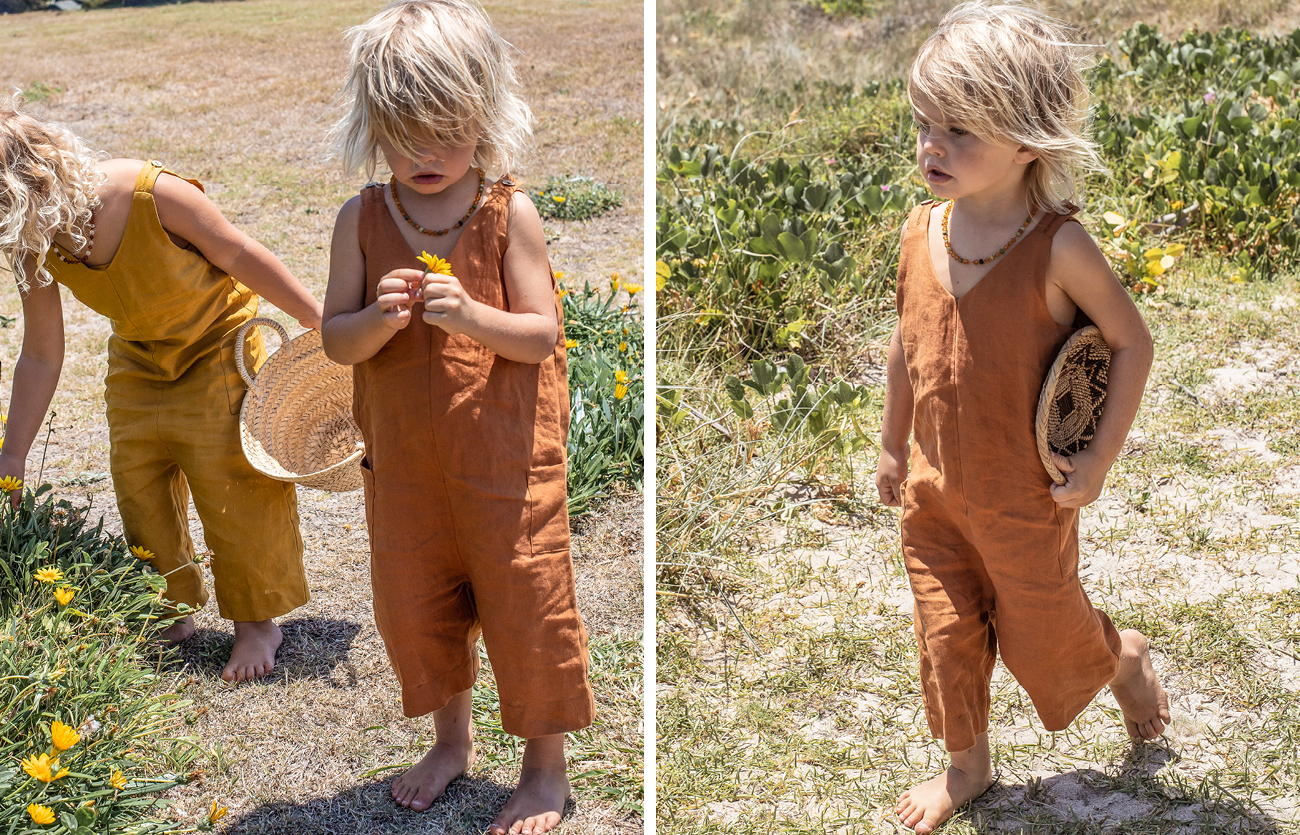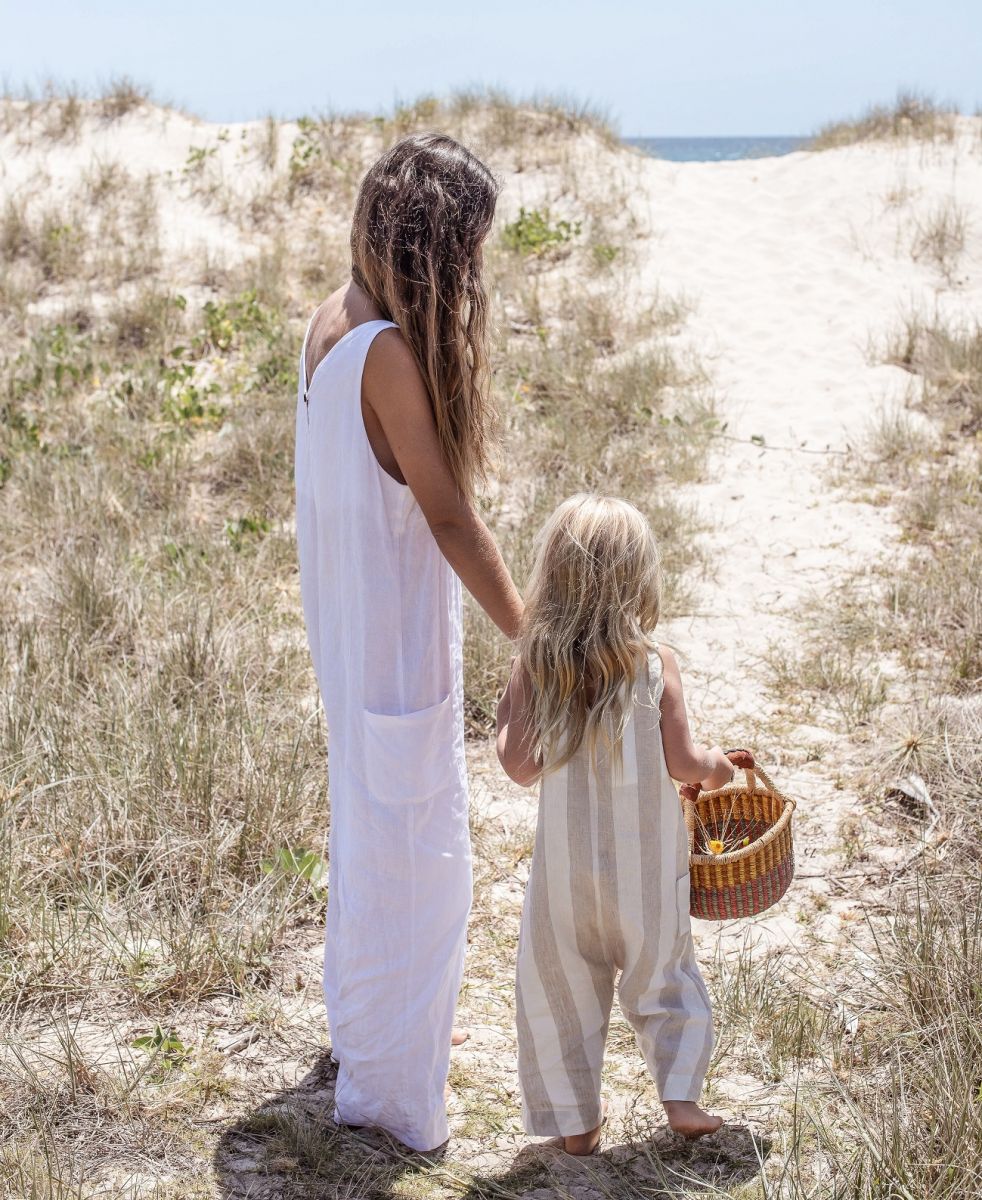 Vanessa Prosser | @vanessa_prosser
"Bambi is pretty much 5! She absolutely loves her jumpsuit she's already wore it more times than I can count. Super easy to get on and off. A beautiful design that's so comfy, playful and roomy."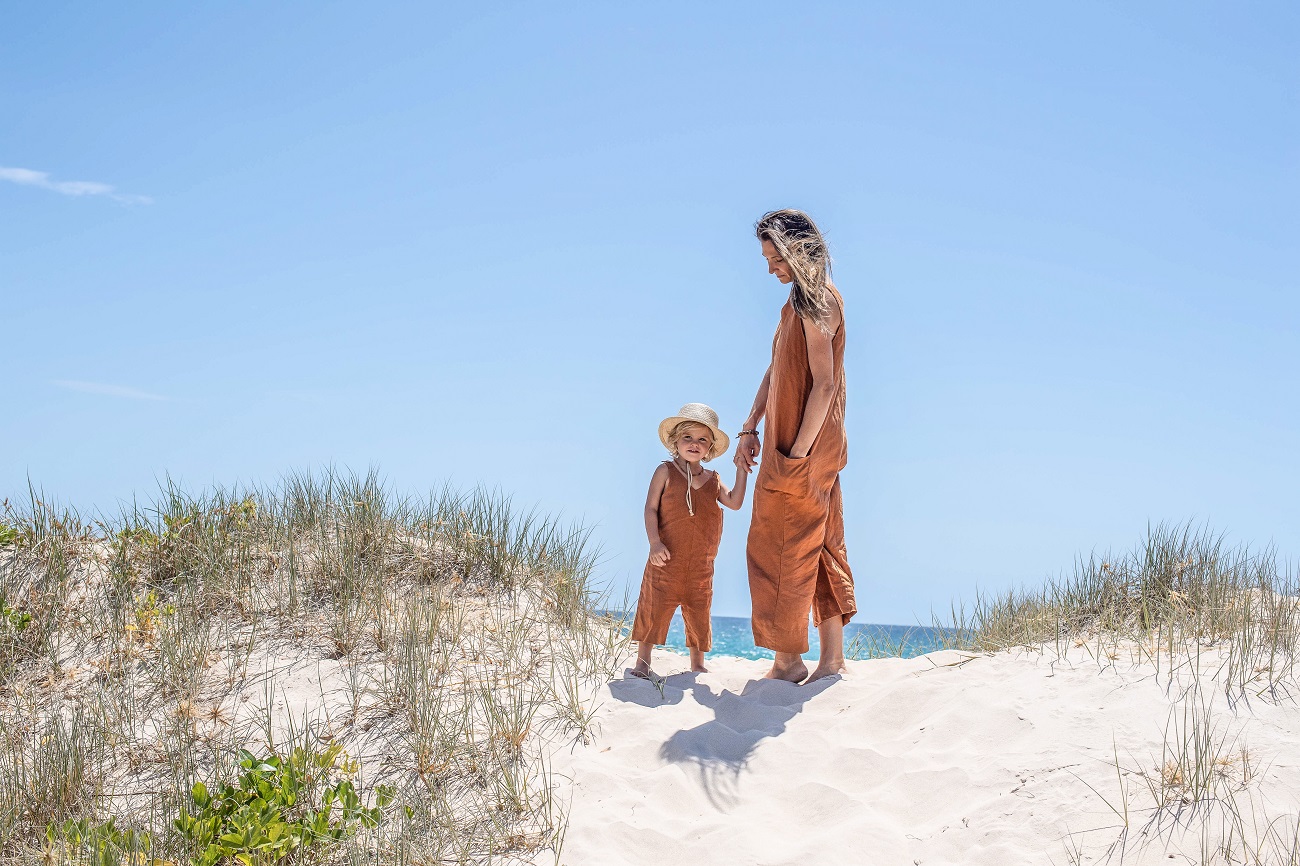 Elisa Sawyer | @elisasawyer
"When buying children's clothing I look for comfort, and something my little adventure loving children can run and play in. I love watching a piece of clothing being passed down through all of the kids and they actually love it when I tell them a piece of clothing that they are wearing used to be their big brothers or sisters.
What I love about the Mini Scout Jumpsuit is the gorgeous earthy colours and the fact that it has cute pockets for them to puts their treasures in. It always makes me smile when I go to do the washing and find a rock or flower or even a strange little bug stashed away in their pockets. This jumpsuit is so easy for them to slip on and off which is perfect for my children who go between being dressed and nude more times in a day than I can count!"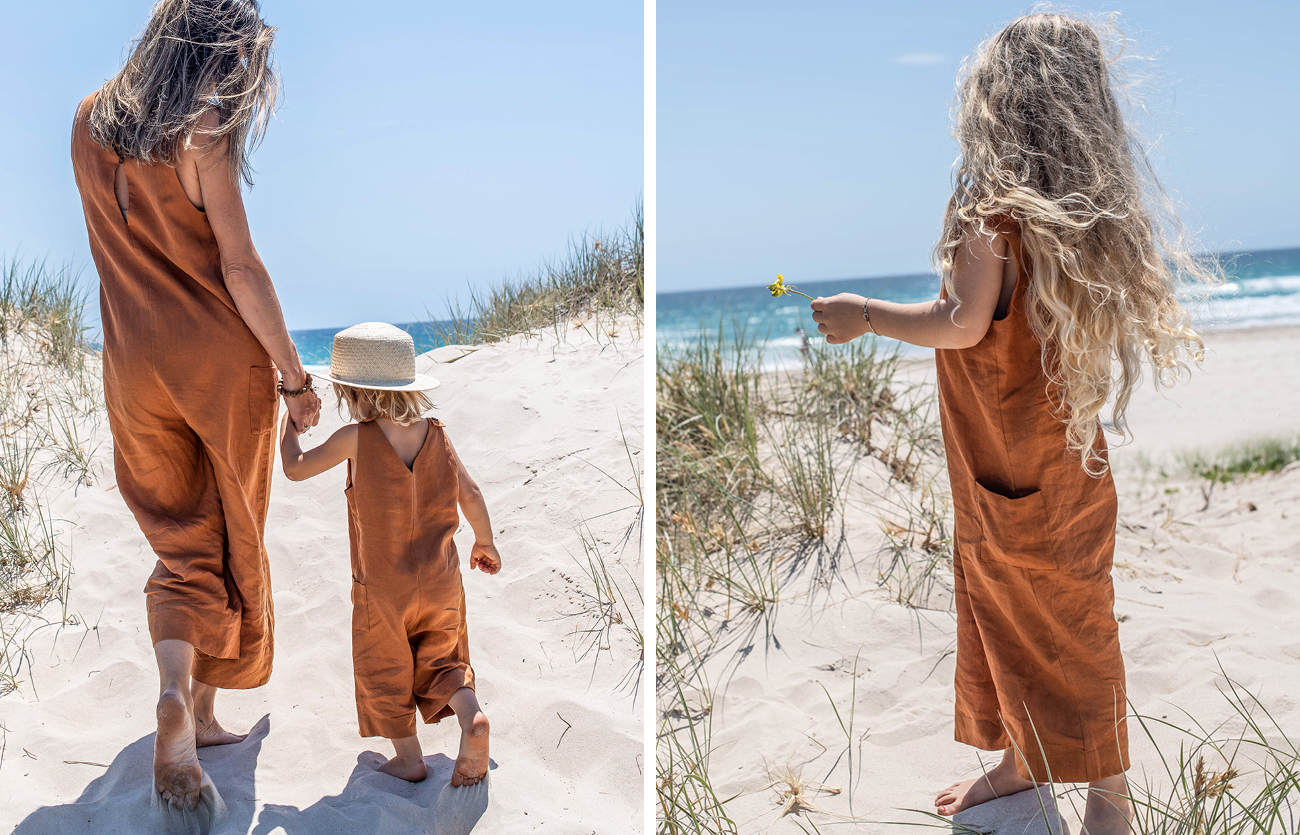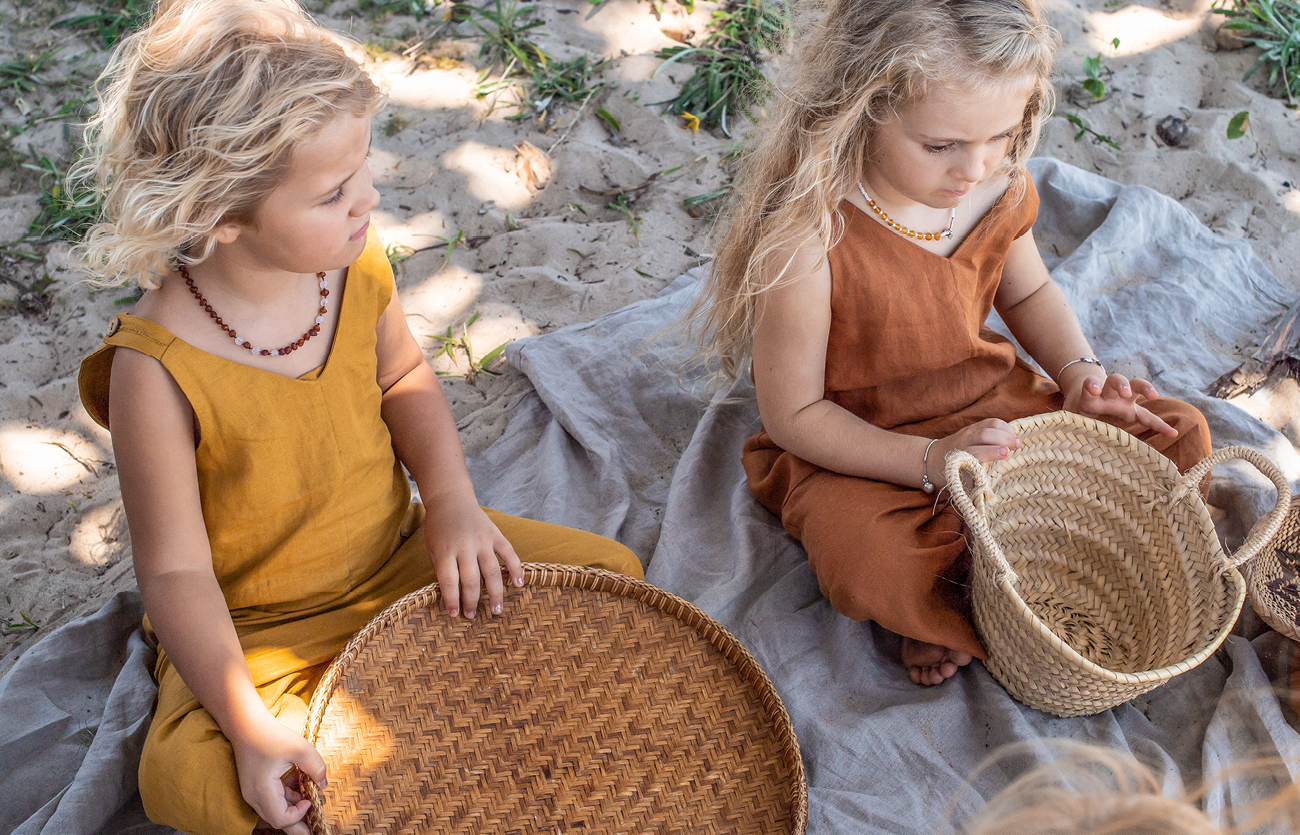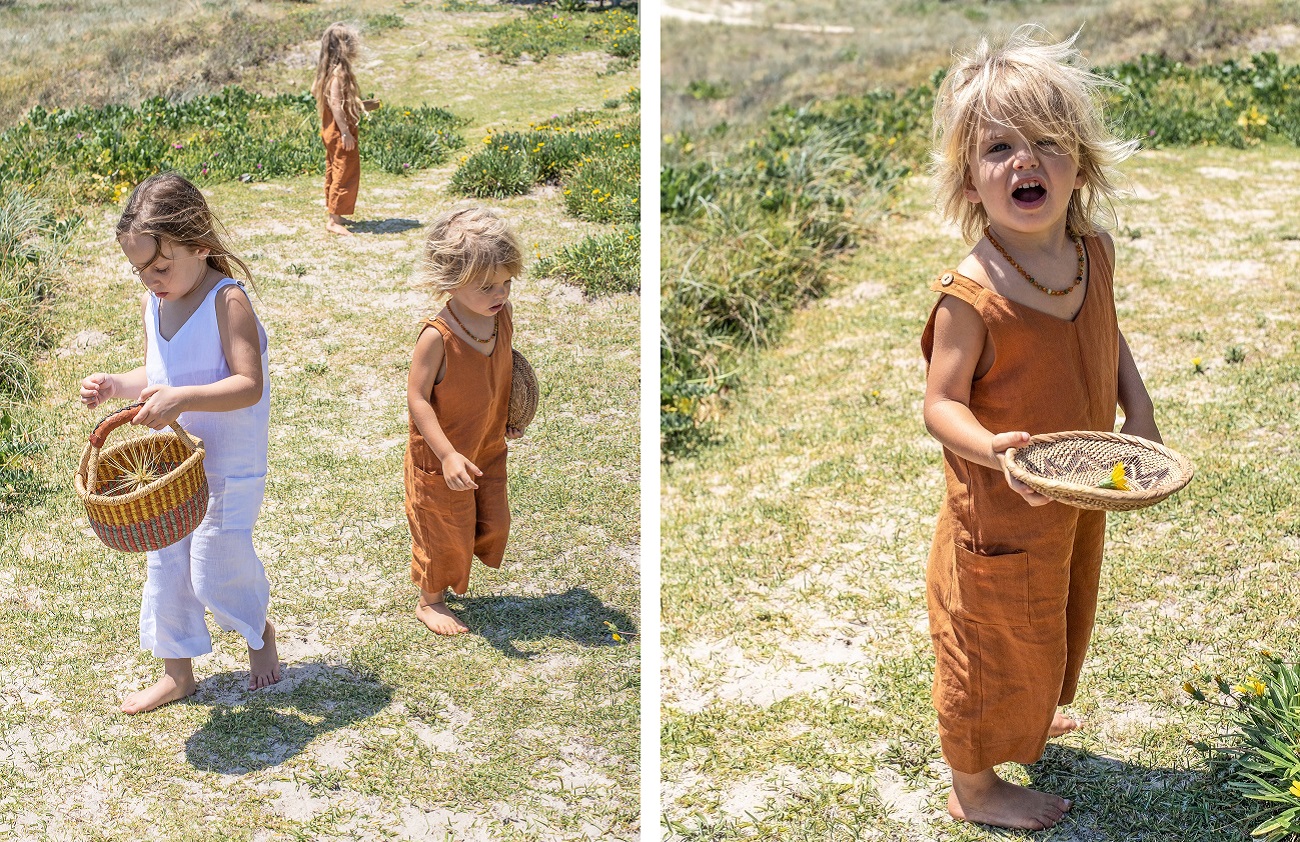 Premium in nature, strictly limited in numbers
Make sure you get in quick for the best present this Christmas.
Shop the range below.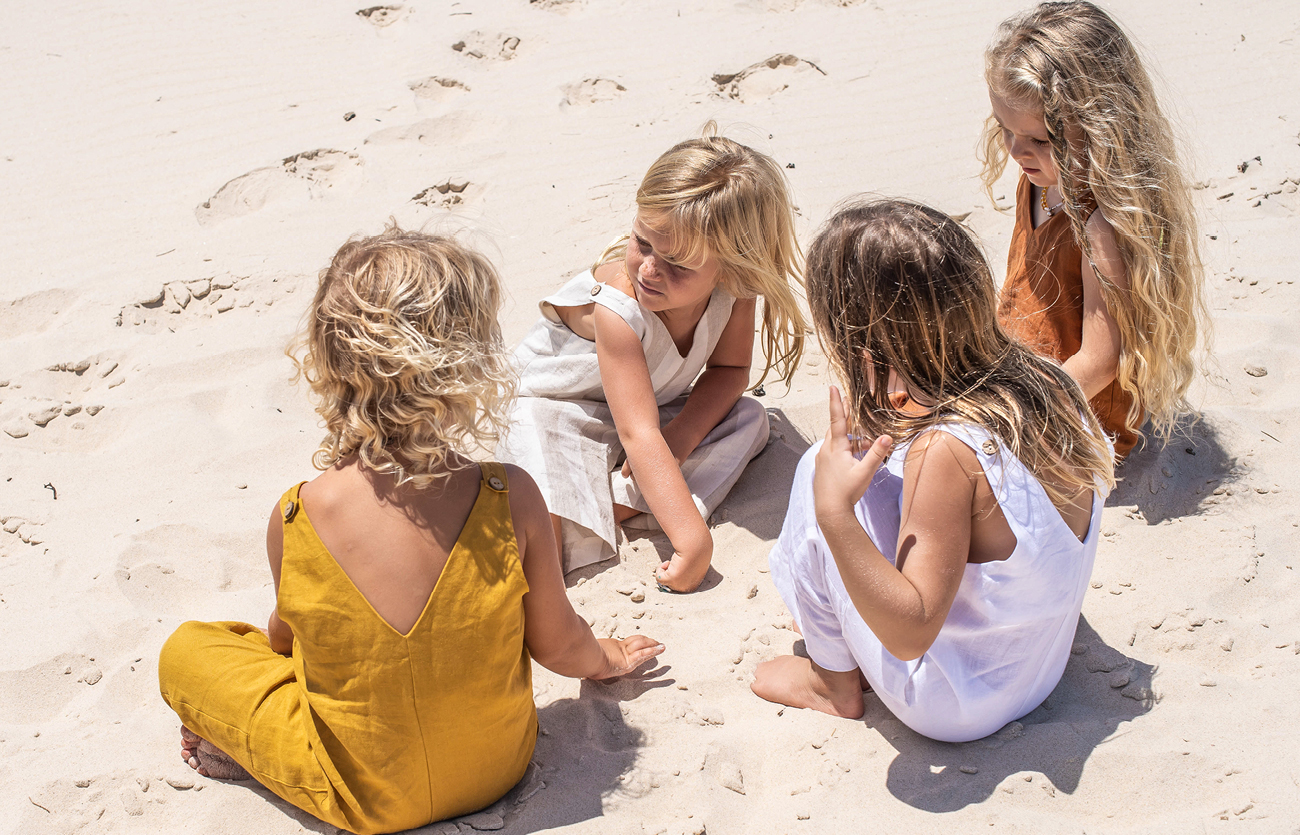 Woven from our signature French linen, the Mini Scout jumpsuit is made for the runners, climbers and movers. Let your little scout look cute solo or grab a matching one for yourself. Discover the range and see what our mums had to say about it. 
---
---
Leave a comment