The antioxidant-rich smoothie bowl you need right now
Date Posted:21 July 2020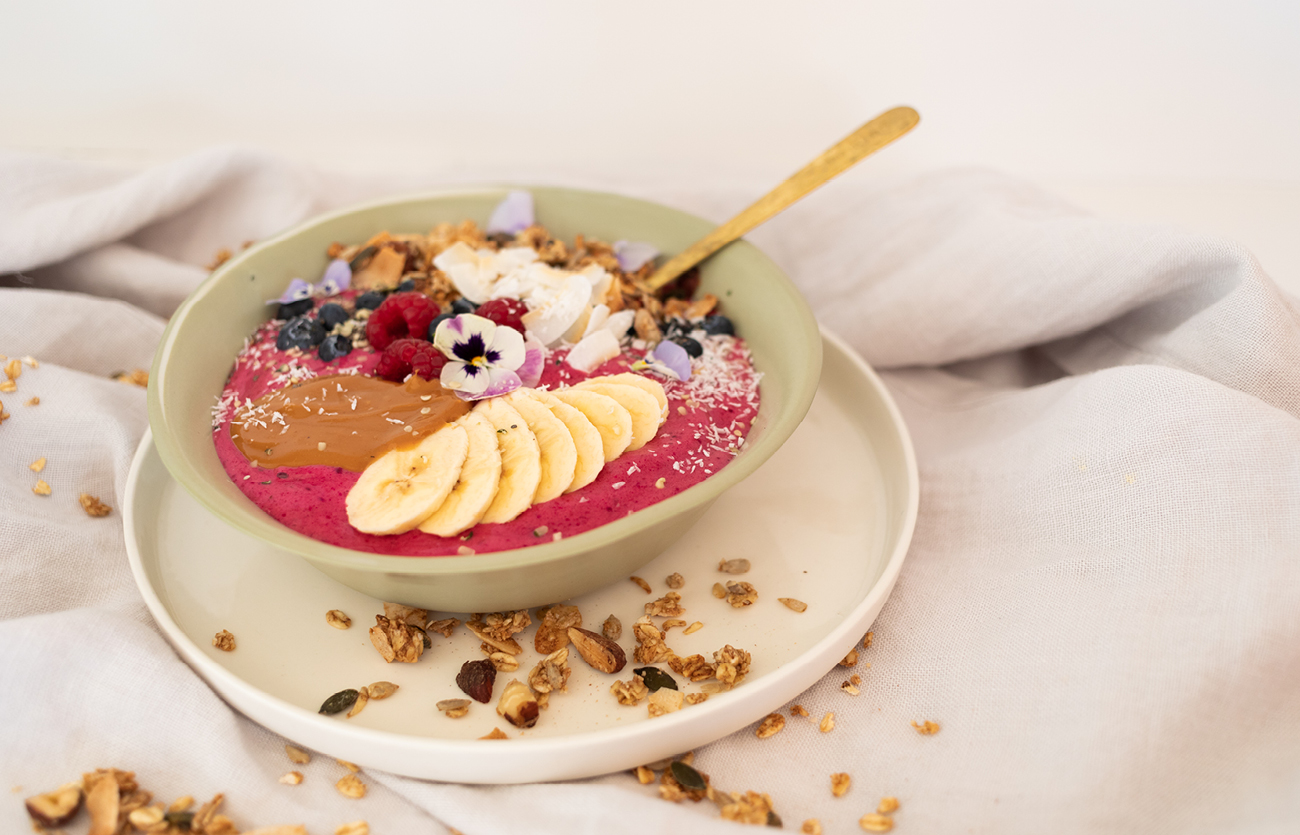 Smoothies for breakfast? Yes please. Foodie & yogi @camilaganon has shared this delicious, nourishing recipe with us, that's on high rotation with our team.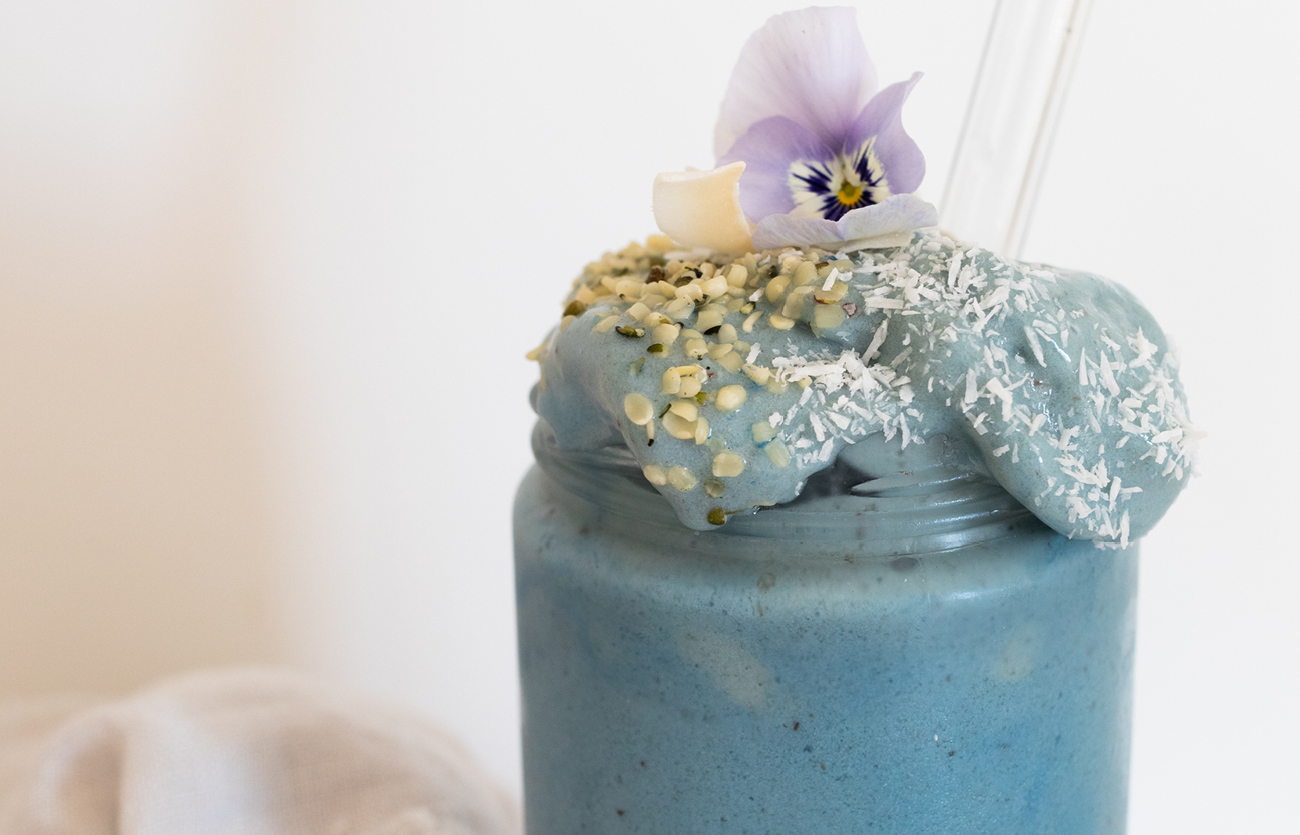 1. Blue Smoothie 
Ingredients:
1 frozen organic banana
1 tbsp chia seeds
1 tbsp blue spirulina
1⁄2 cup organic almond milk
For the topping:
Hemp seeds Shredded coconut
Method:
1. Let all the ingredients play together in the blender and whirr until smooth.
2. Pour this mixture into a big glass, and dream of the ocean as you enjoy!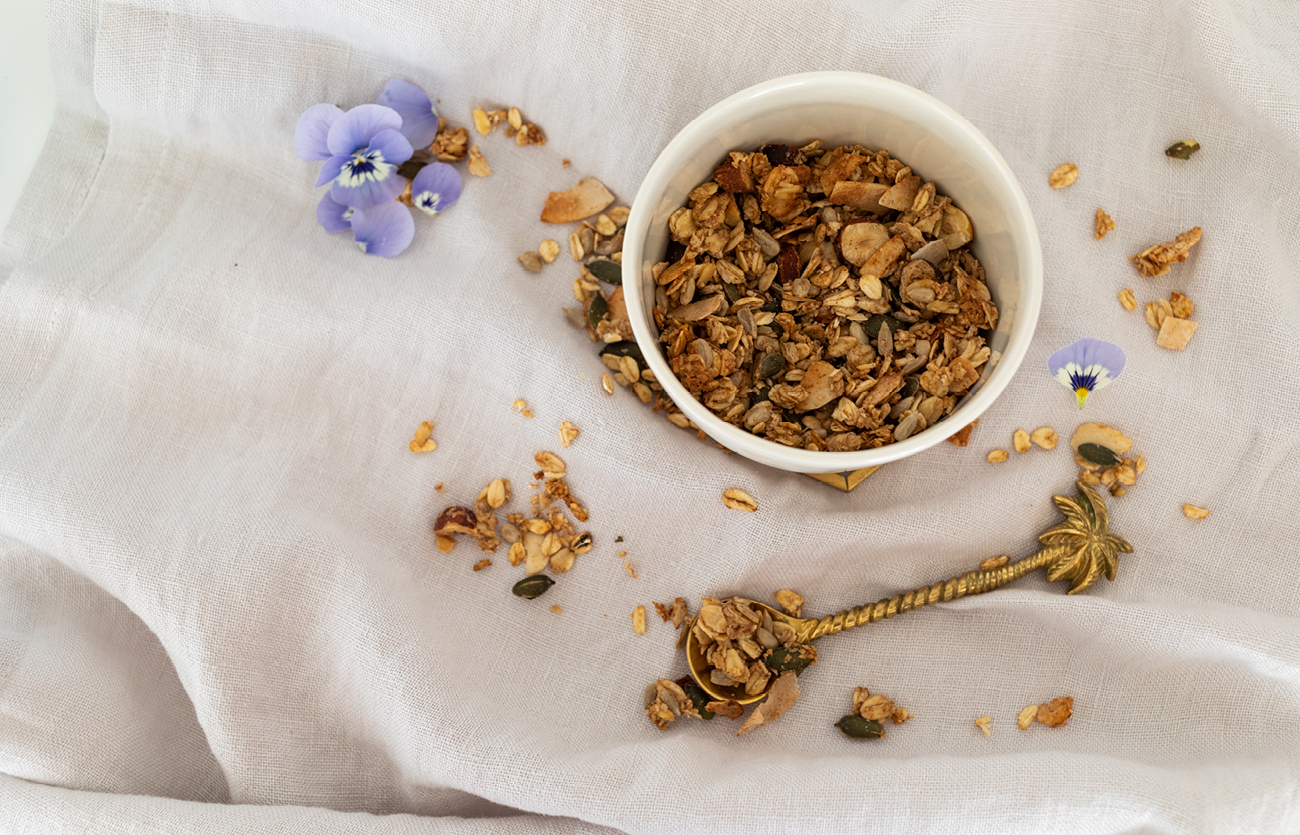 2. Homemade granola
Ingredients:
2 cups organic rolled oats
1⁄2 cup organic unsalted cashews 1⁄2 cup organic unsalted almonds 1⁄2 cup organic shredded coconut 1⁄2 cup orgainc raisins
1⁄4 cup maple syrup
1 tsp cinnamon
2 tbsp virgin coconut oil
a pinch of sea salt
Method:
1. Heat the oven to 300°F/150C and line a baking sheet with parchment paper.
2. Mix all the ingredients in a bowl and transfer the mixture to the prepared baking sheet.
3. Bake for about 15 minutes and give the granola a good stir about half way through.
4. The granola is ready when the nuts are toasted and crunchy. Do the taste test by picking out an almond and seeing if it is crunchy enough for you. If not, leave the tray baking in the oven for a few more minutes.
5. Remove the pan from the oven when you feel the granola is done to your liking. Leave the granola on the baking tray to completely cool.
6. When it is cool, put it back in a mixing bowl and stir in the raisins.
7. Store your granola in a glass jar.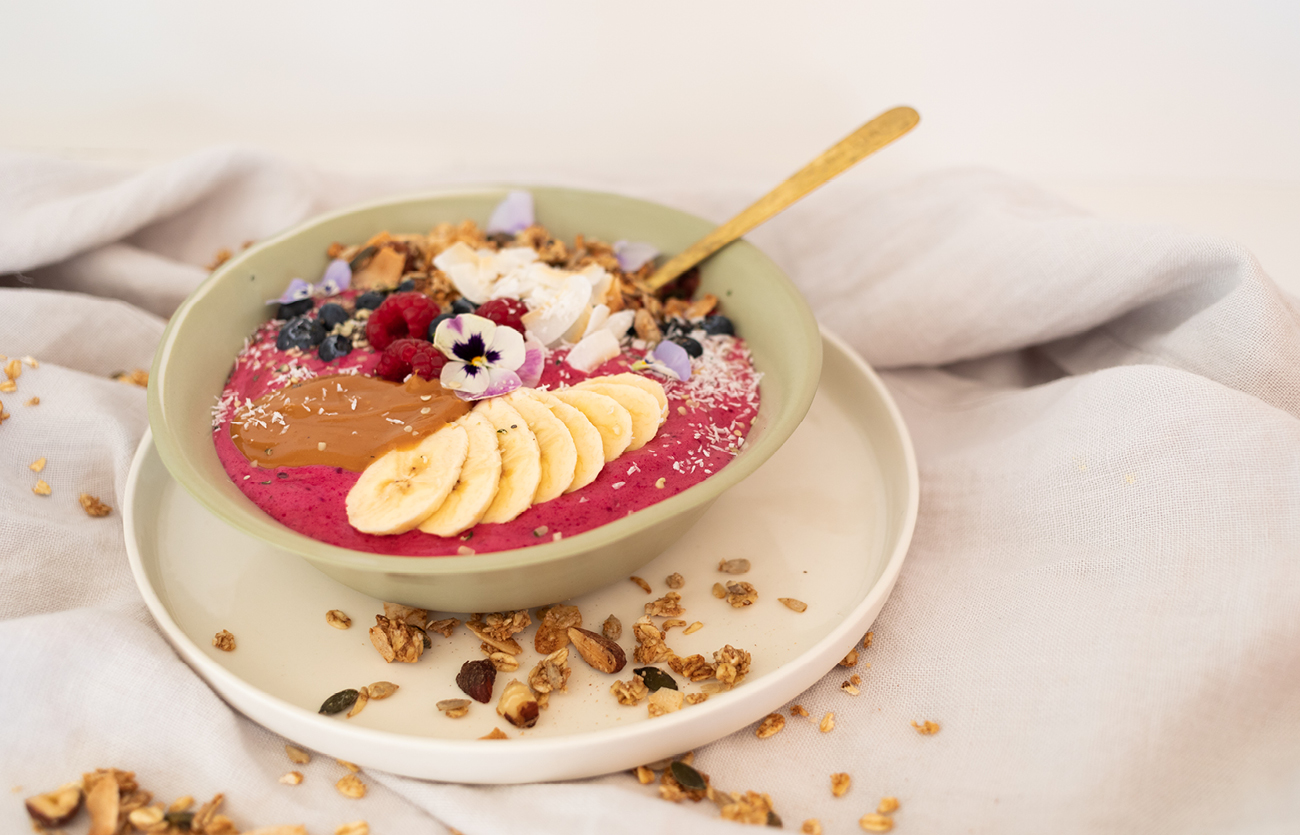 3. Forever Young Berry Smoothie Bowl
Ingredients:
1 frozen organic banana
1 cup organic almond milk
1⁄2 cup frozen organic blueberries
 1⁄2 cup frozen organic raspberries
 1⁄2 cup gluten free oats
1 tbsp hemp seeds
For the topping:
Hemp seeds
Homemade Granola
Seeds
Berries
Peanut butter
Sliced banana
Shereded coconut
Method:
1. Add all ingredients into the blender.
2. Pour into a bowl and top with your favourite toppings.
3. We love to add raspberries and blueberries because they are antioxidants.
---
Leave a comment