Vegan Blueberry & Banana Bread by Jessica Prescott
Date Posted:13 August 2020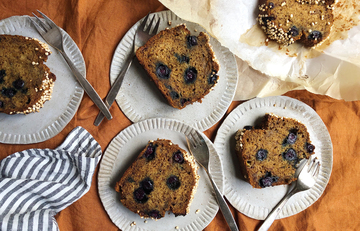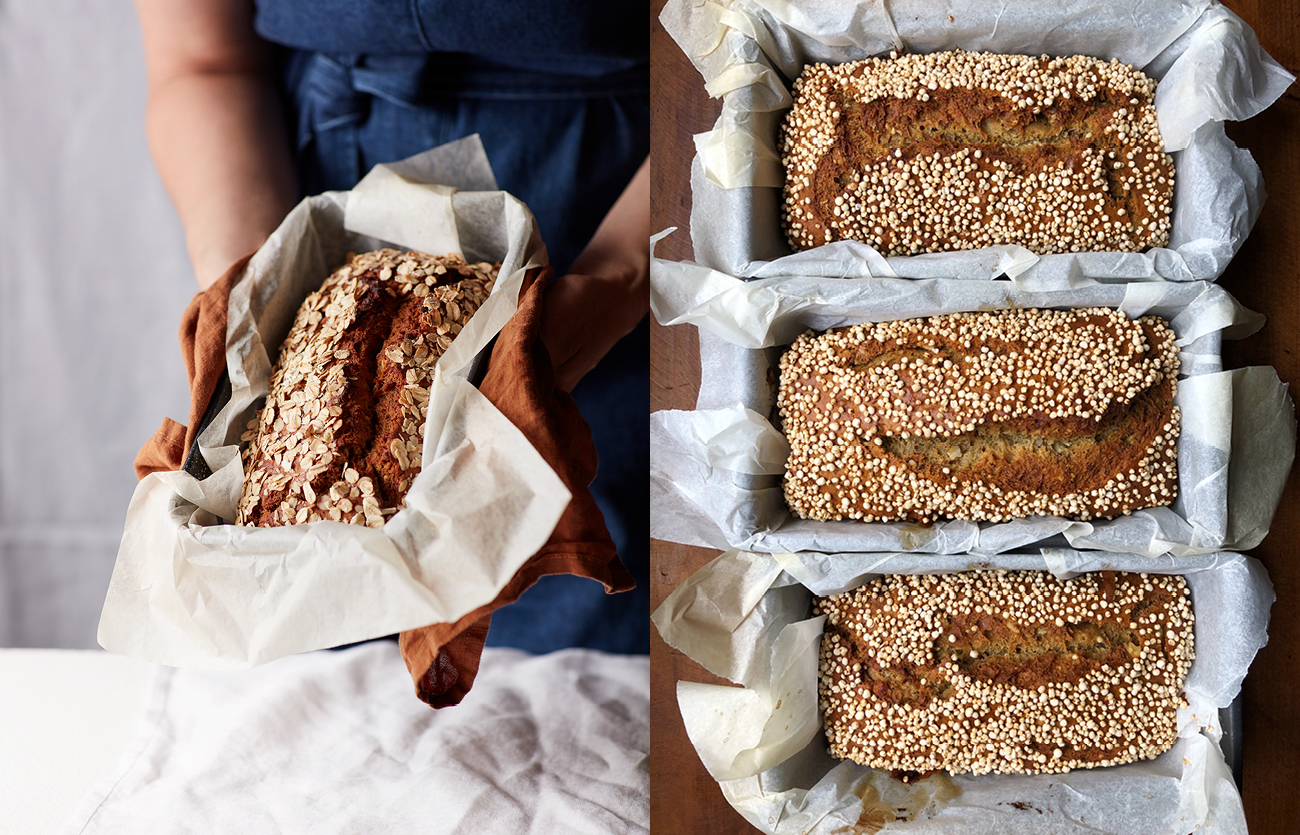 Ingredients
4 bananas, the more ripe and spotty, the better
1/3 cup coconut oil or olive oil
1 tsp baking SODA (not powder)
1/2 cup sugar or rice malt syrup
1.5 cups flour
1 teaspoon vanilla
Pinch of salt
about a cup of fresh or frozen blueberries

Alternatively, in place of blueberries you can use a handful of walnuts, pecans or chocolate, a few tablespoons of seeds, spices such as cinnamon and nutmeg, etc. Go wild!
Method
1. Preheat oven to 180 degrees and line a 10x25cm (or thereabouts) tin with baking paper
2. Mash bananas in a large mixing bowl. Add the remaining ingredients, one at a time, stirring well after each addition. You want the oil to be fully incorporated before you add the bicarb soda, the bicarb soda to be fully incorporated before you add the sugar, and the sugar fully incorporated (the mixture should be almost white and creamy by now)   before you add the flour.
3. Add the blueberries, and ever so gently stir them through, just to combine.
4. Pour into loaf pan and sprinkle with remaining puffed quinoa as I have in this pic or chopped nuts, seeds, coconut, oats etc
4. Bake at 180 degrees for 45 minutes - 1 hour depending on loaf pan size and oven power (check with a skewer to be sure, there's nothing sadder than sunken banana bread).
5. Allow to cool and then slice and devour.
I usually only make with wheat and oat and spelt flours but I've had success with buckwheat flour and I've had feedback from friends that it's really good with a Gluten Free flour blend.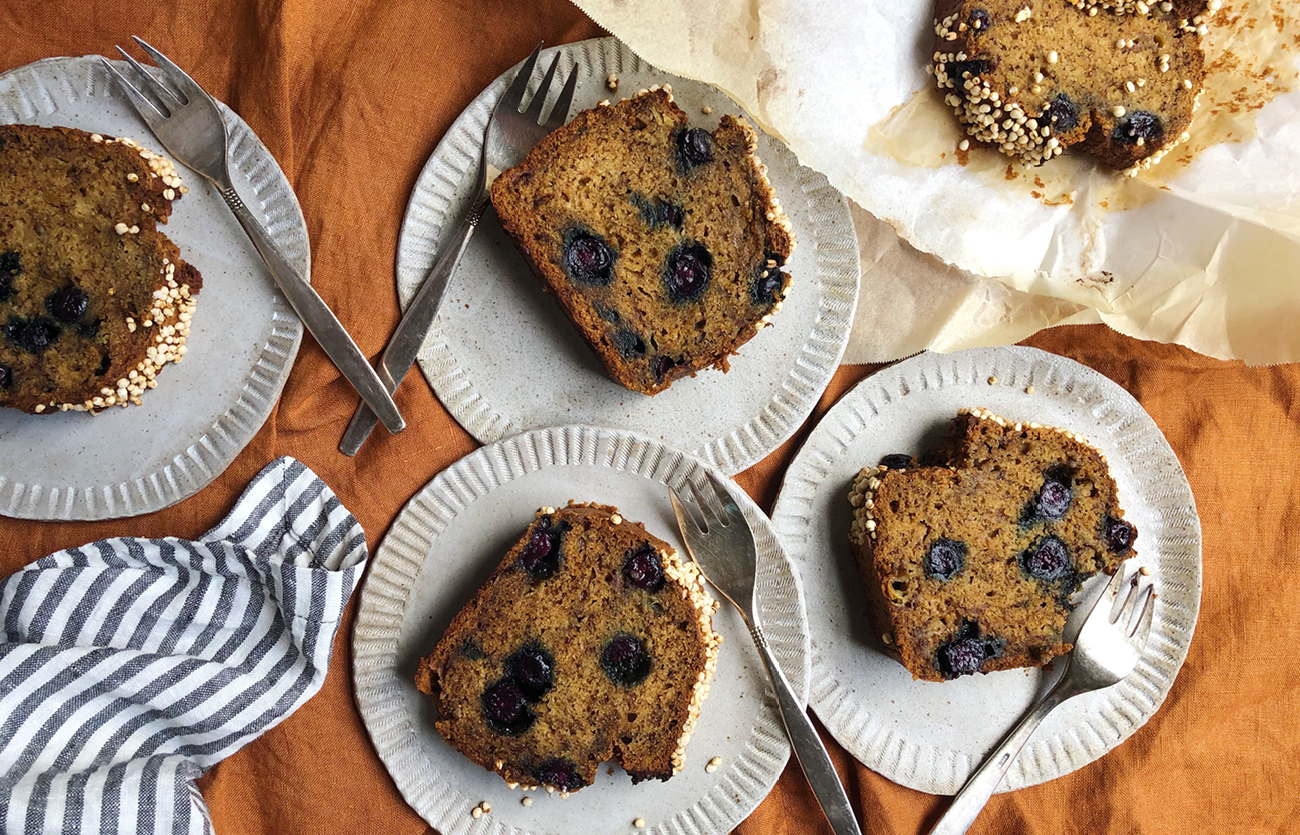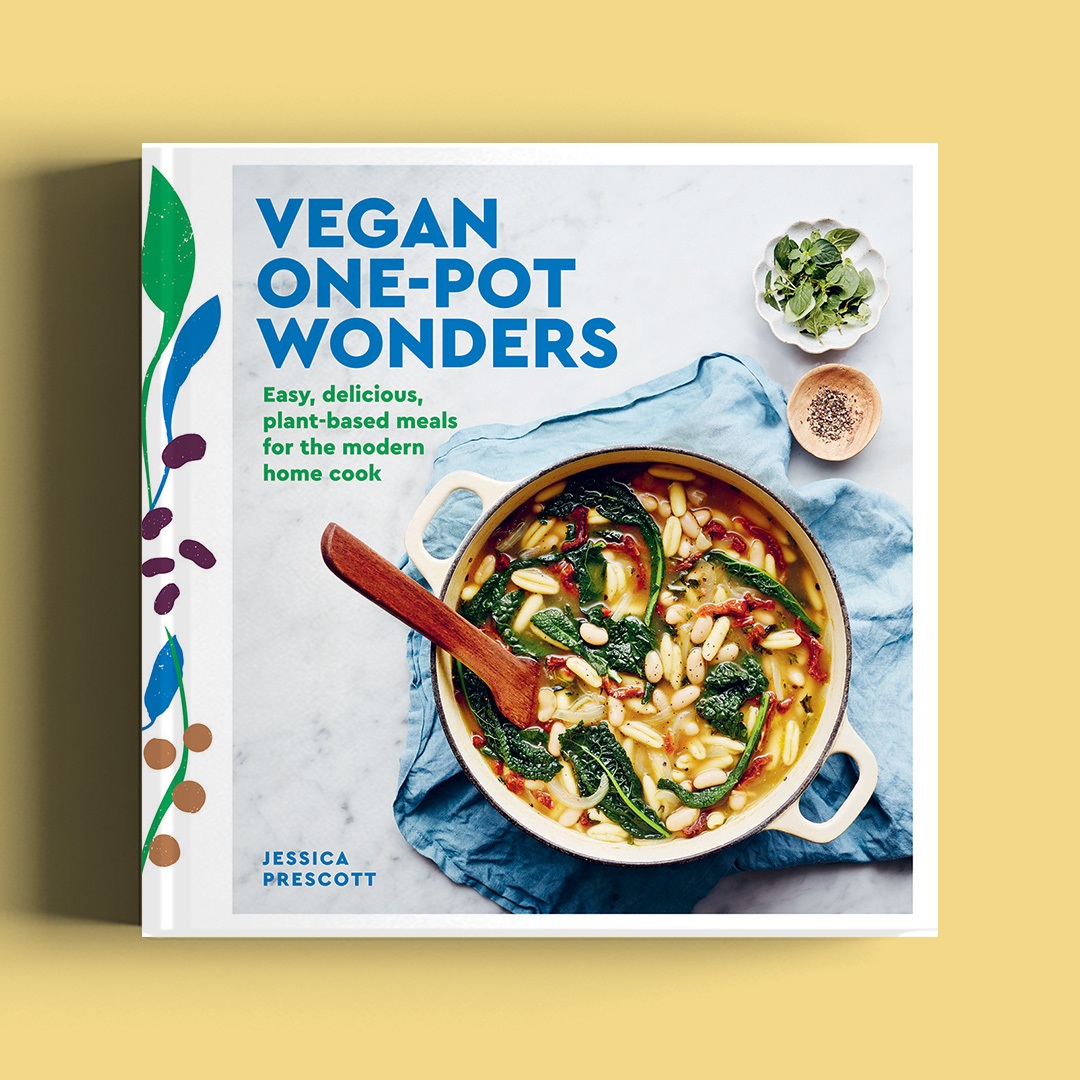 ---
Leave a comment