Harvest & Gather: volume 2 issue 2
Date Posted:20 June 2019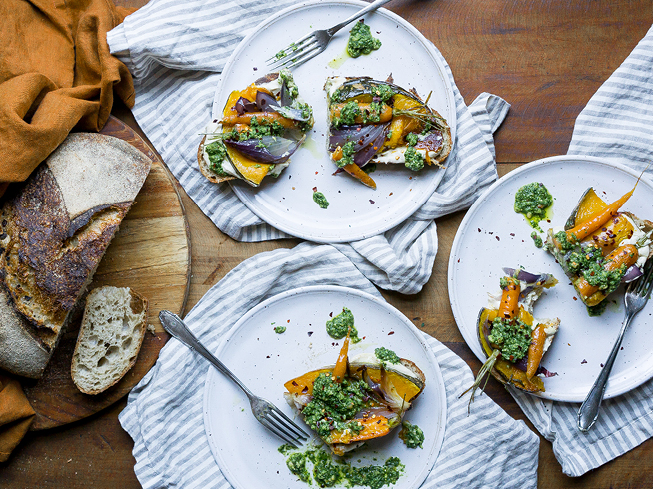 The perfect go-to lunch to cuddle up with this winter
Meet Jessica Prescott, mother of two, sourdough enthusiast and cookbook author (@jessica_prescott_). We've been following her beautiful vegan creations for a while now, always inspired by the colour presented on everything she plates up. 
Jessica shared her favourite go-to recipe with us for a cosy winter lunch, which made ahead, she said, can be the perfect quick and easy meal throughout the week.
Find the recipe below.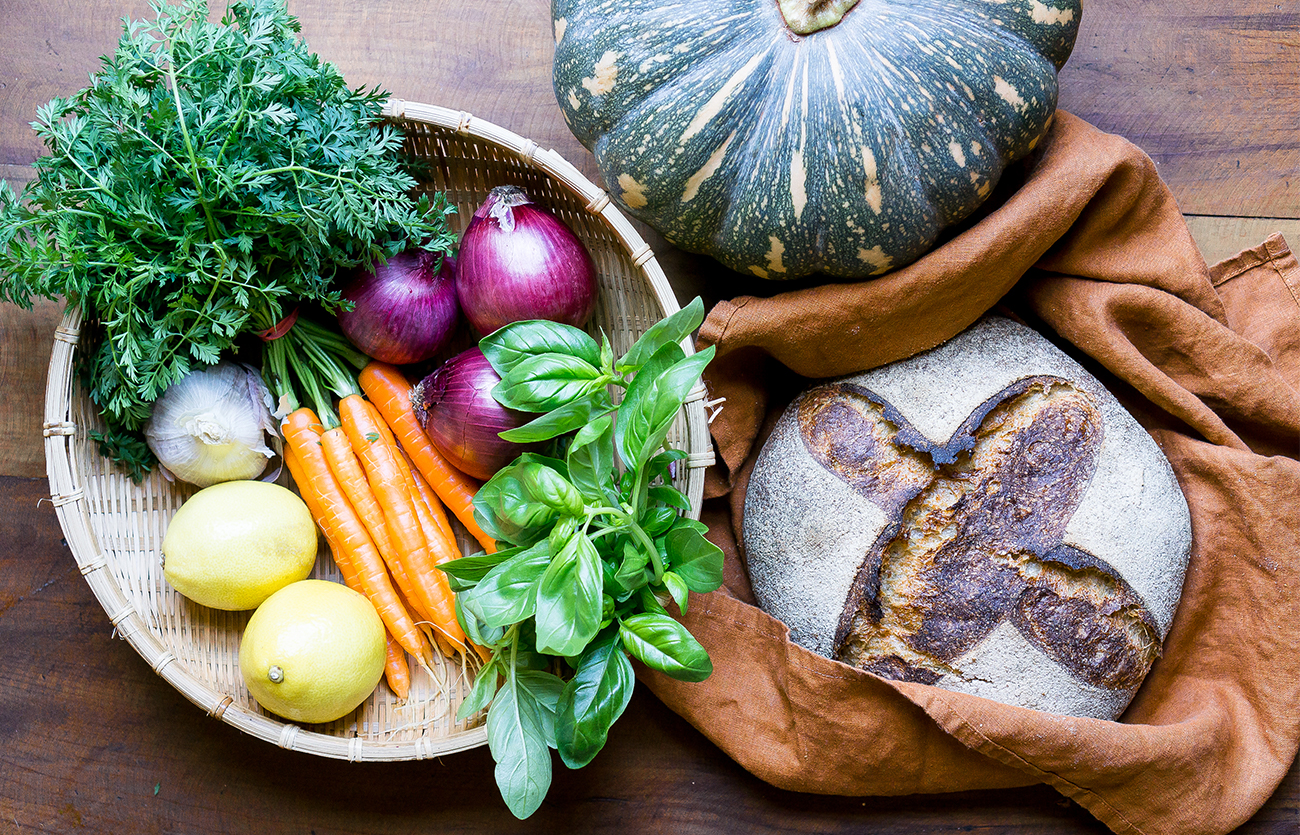 Q: When did you start learning to make sourdough?
"When I was pregnant with my second baby (who, by the way, was born on I Love Linen linens) I learnt to make sourdough, and since then my bread making knows no bounds. Truly nothing beats a freshly baked loaf of bread, eaten alone or dunked into soup or piled high with yummy toppings.
Nothing."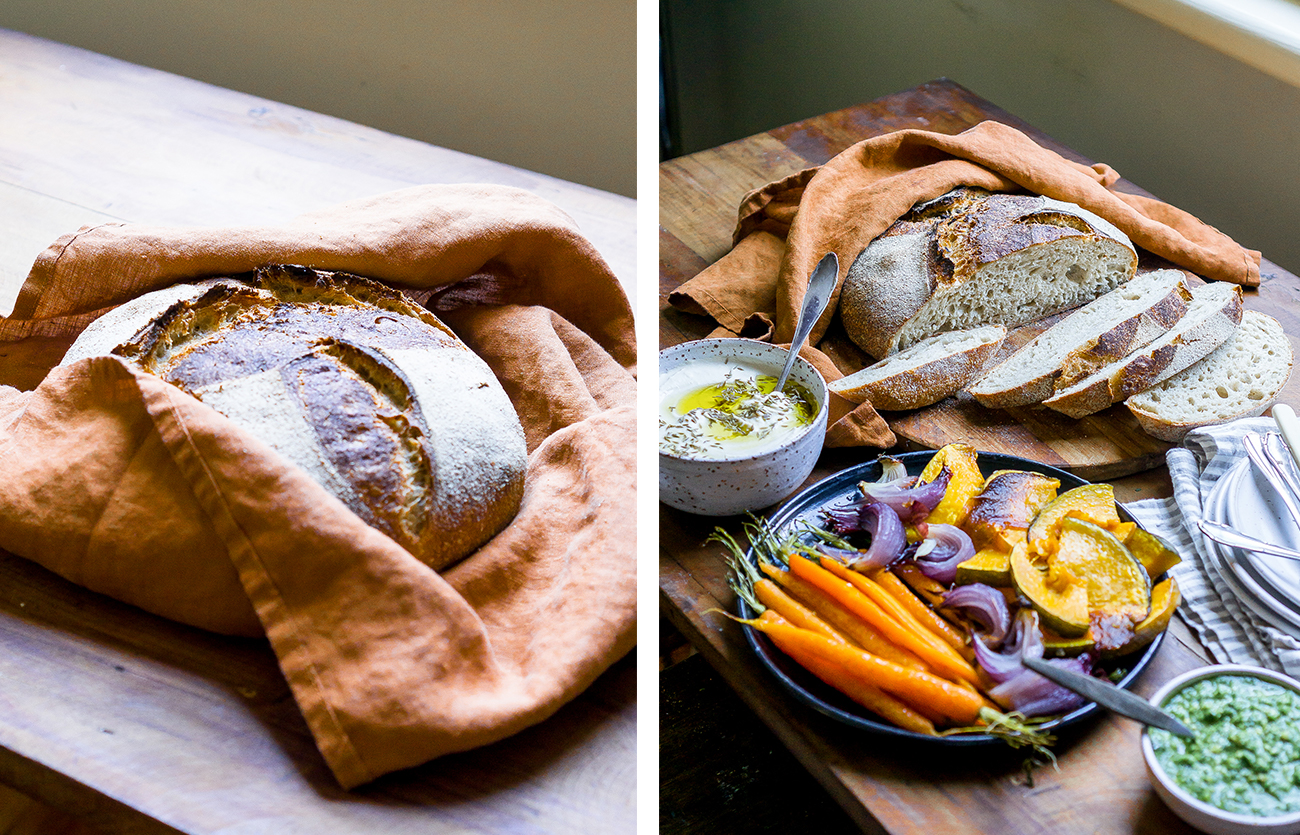 Q: Tell us about these recipes you've shared with us?
"Sadly, while this recipe doesn't teach you how to make fresh sourdough, I do share here recipes for butter bean hummus and carrot top pesto, both of which are almost always in my fridge. Pile them onto fresh bread with warm roasted veggies, and find yourself in open sandwich heaven."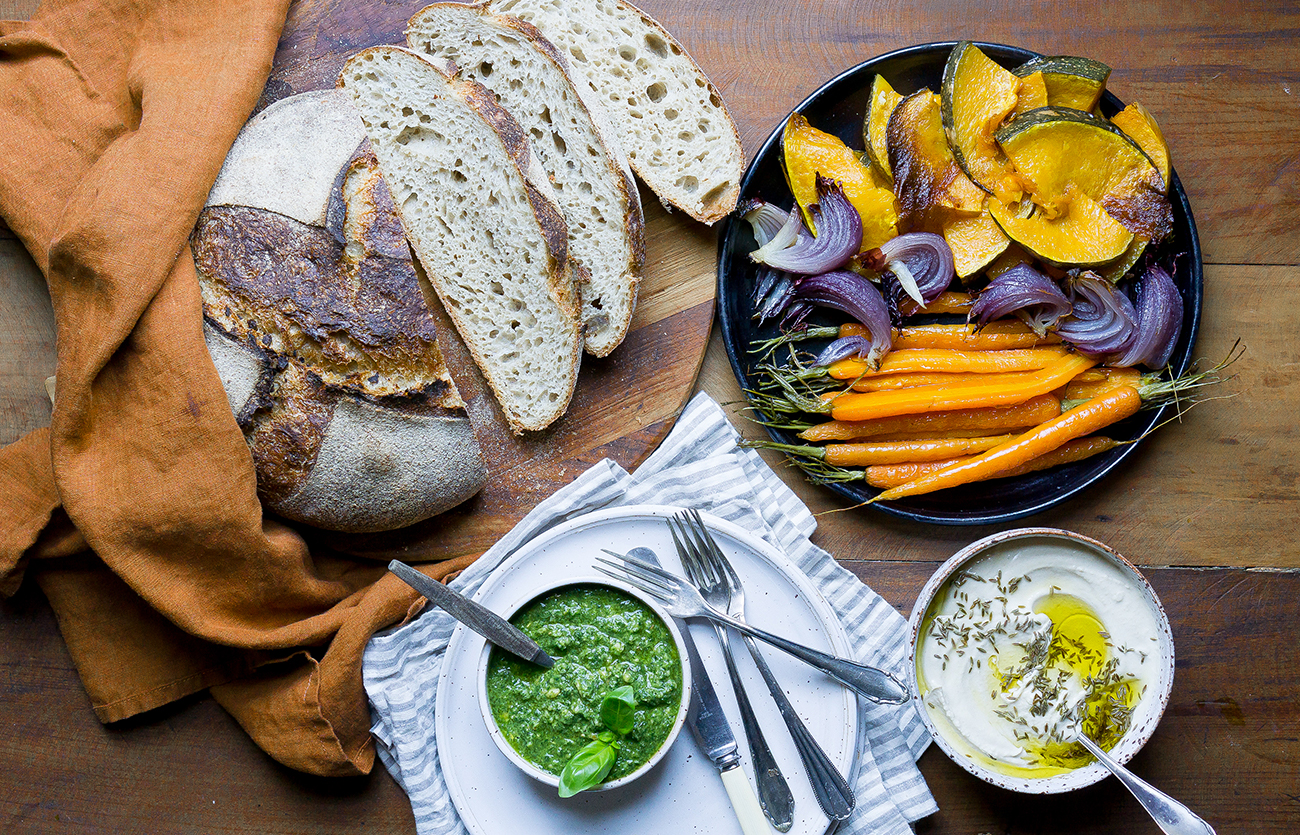 Jessica Prescott's Gourmet Open Sandwiches with Roasted Veg, Butter Bean Hummus and Carrot Top Pesto 
"You can serve this when hosting friends for a cosy lunch, or make ahead for quick lunches during the week. Of course, you can buy hummus and pesto if you are in a pinch, and you can use any veggies you like in place of the ones I've suggested. The world is your oyster when it comes to the different combinations you can create."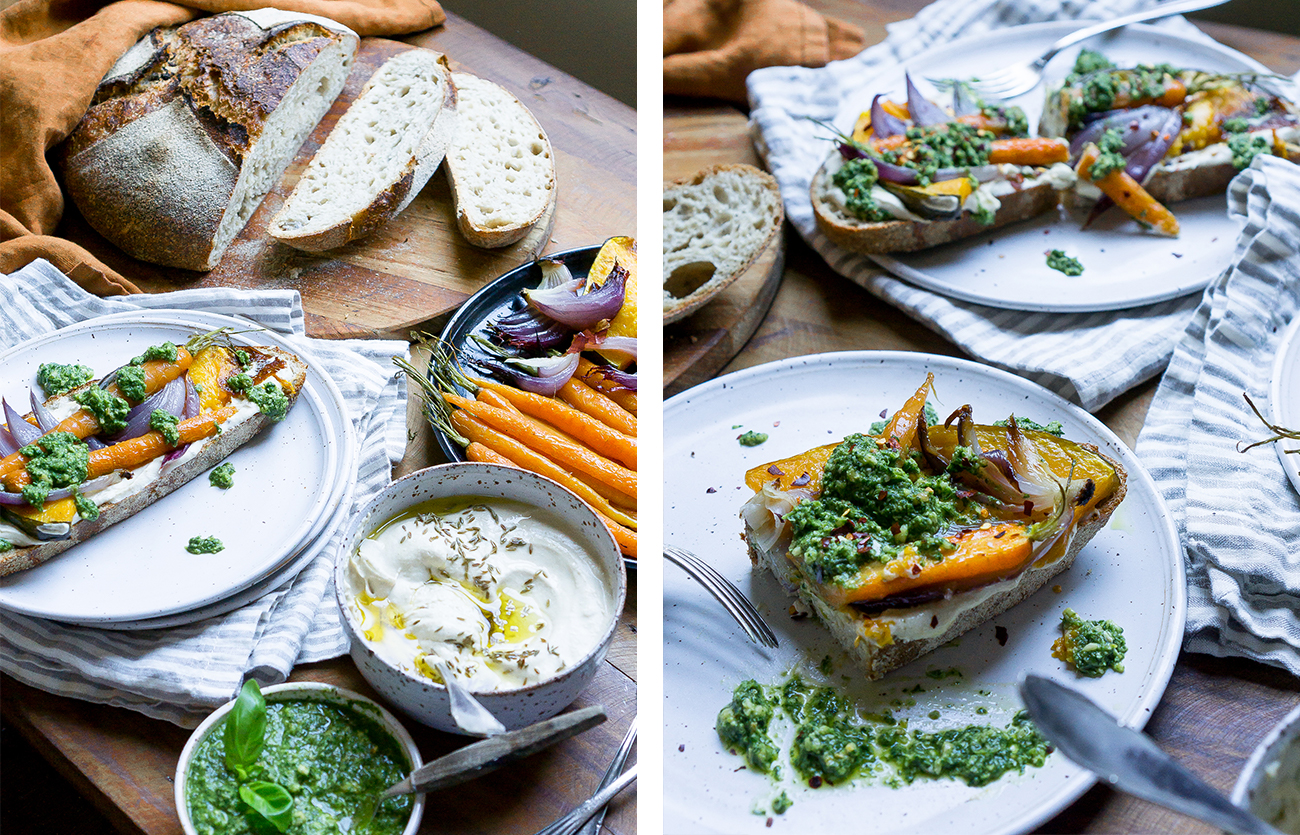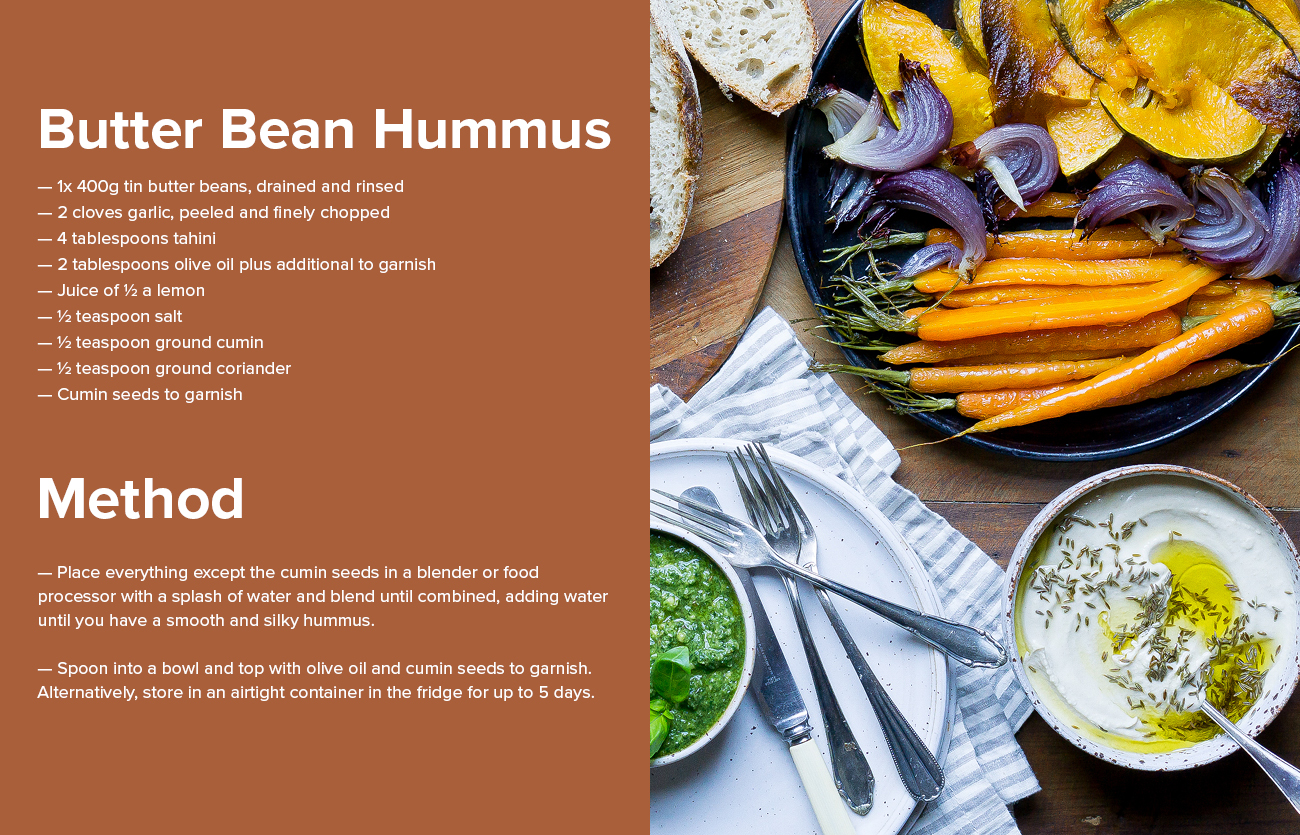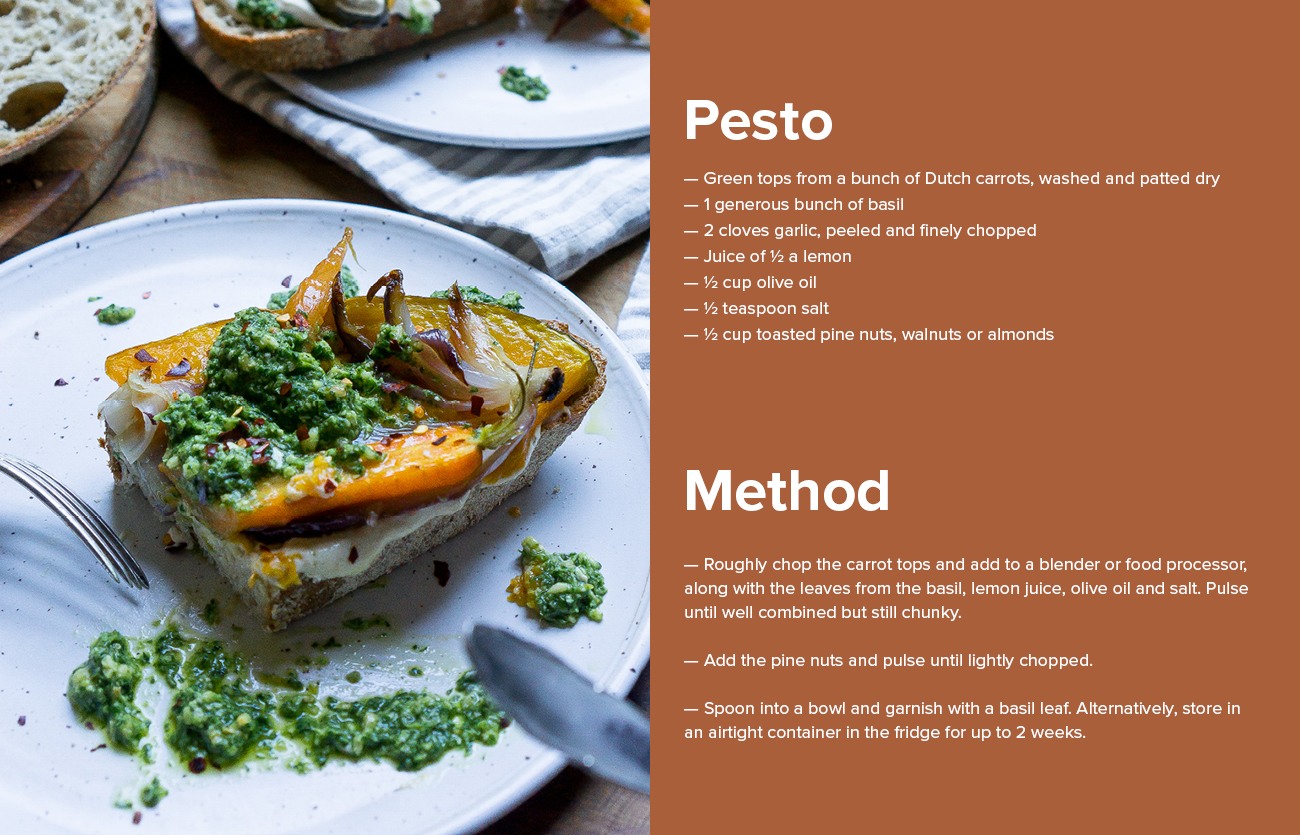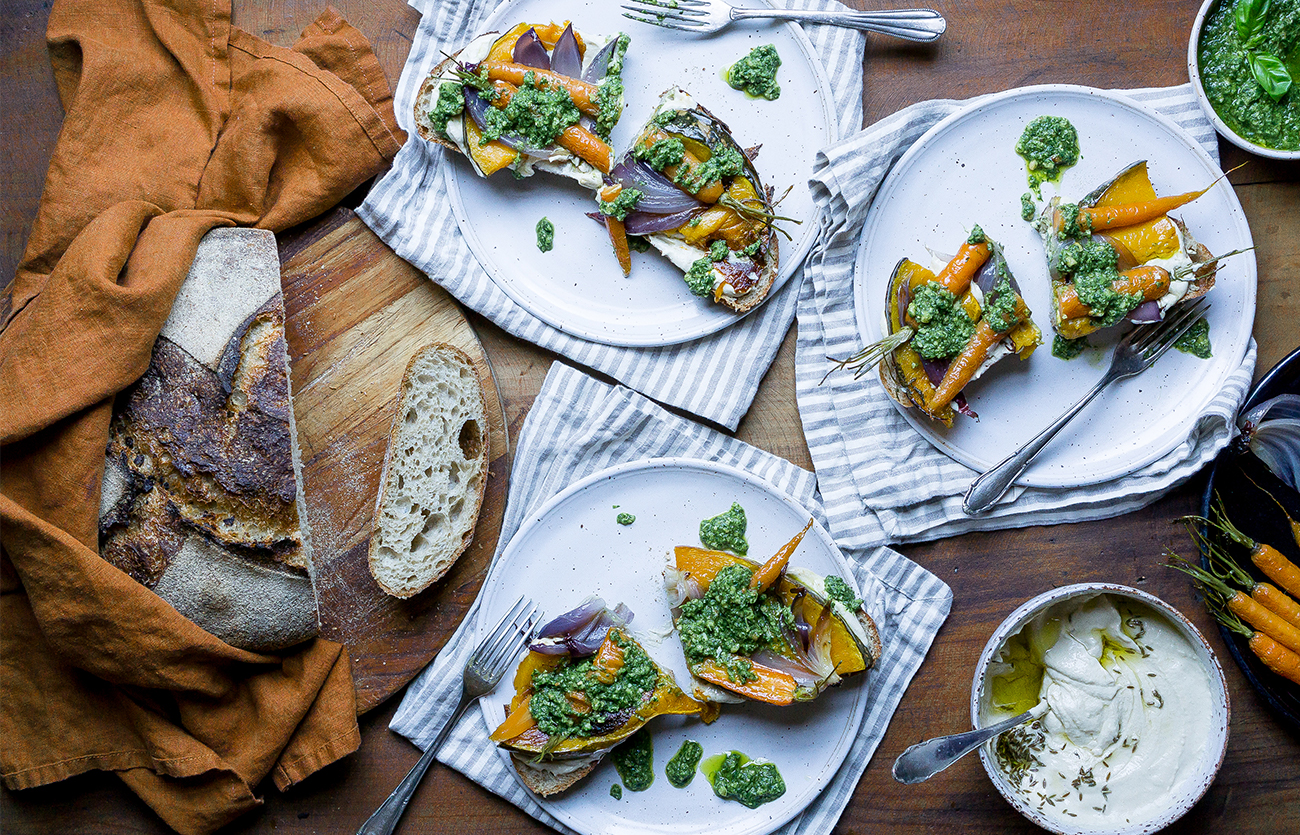 ---
---
Leave a comment