Beautiful Bamboo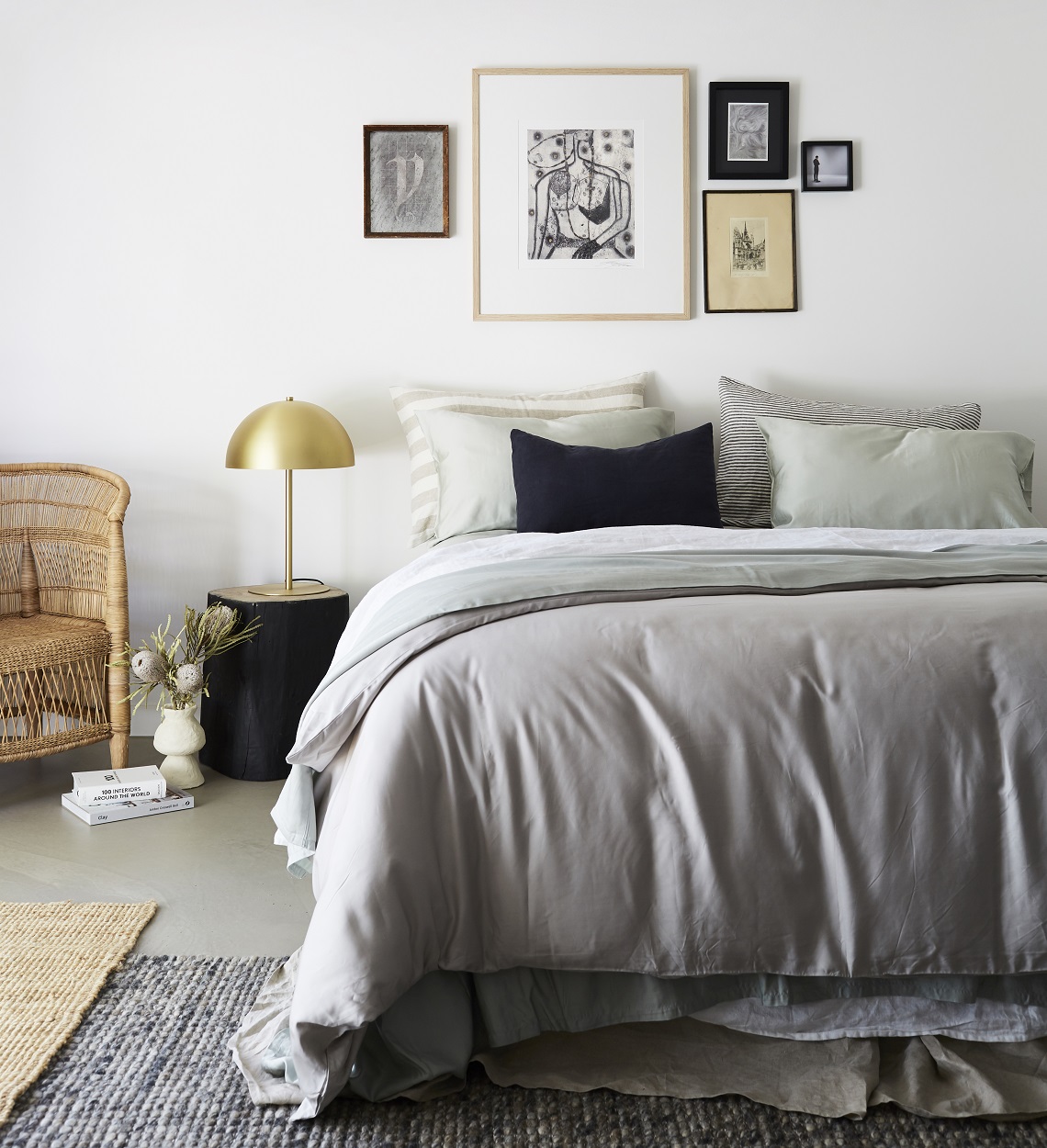 Beautiful Bamboo for an elegant and luxurious look
Classic neutral colours pair perfectly together for a timeless combination that everyone will love. Styled with both Bamboo and Linen, the key to this look working is the cool toned colours that complement each other and bring a sense of calm and elegance to the room.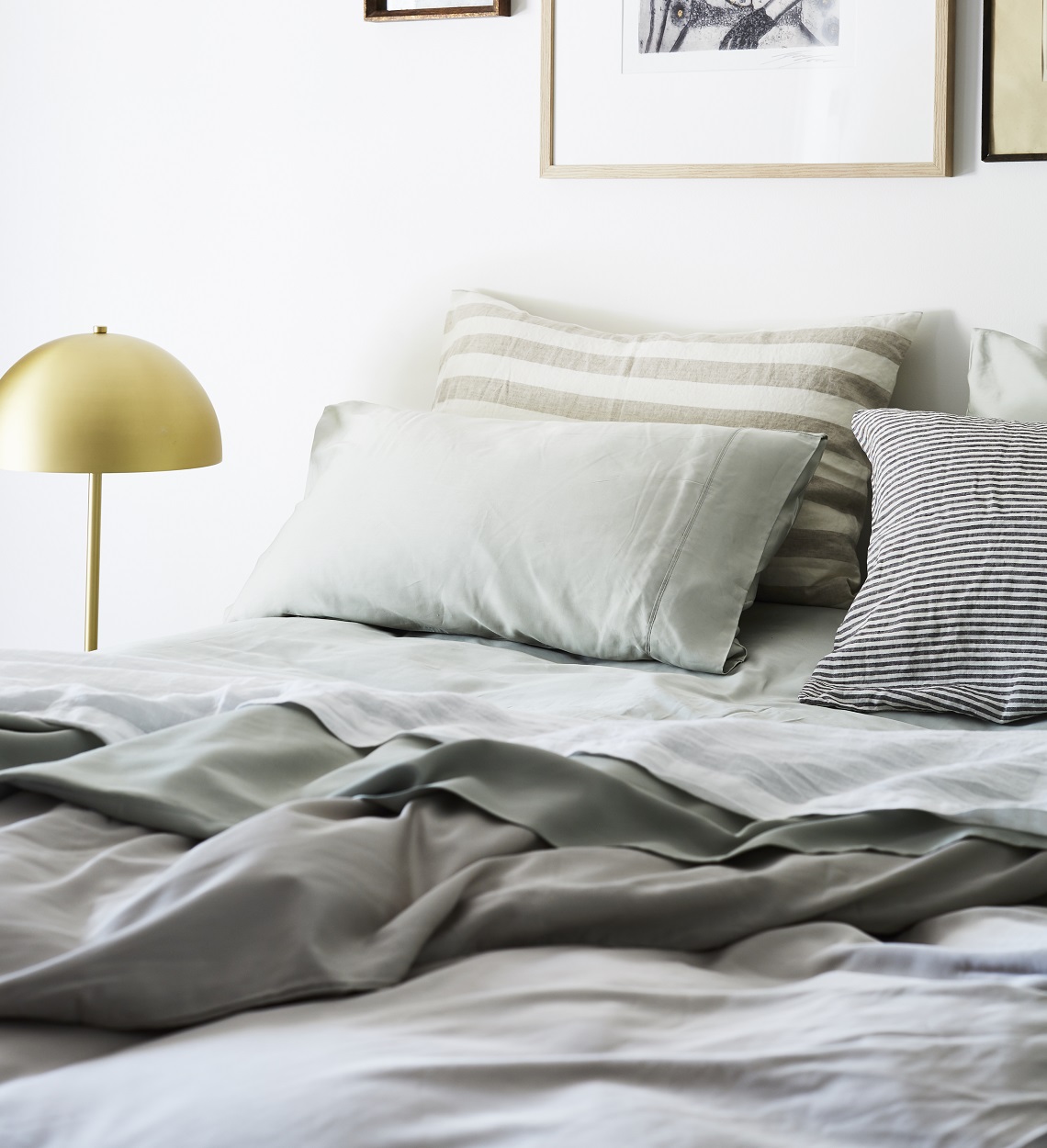 Switch up your colours
Switching textures in similar tones bring further dimension to a simple look. Adding extra textures build on the elegance and bring a light feeling to the room. When switching textures, remember to keep things tonal so the focus points are competing with one another.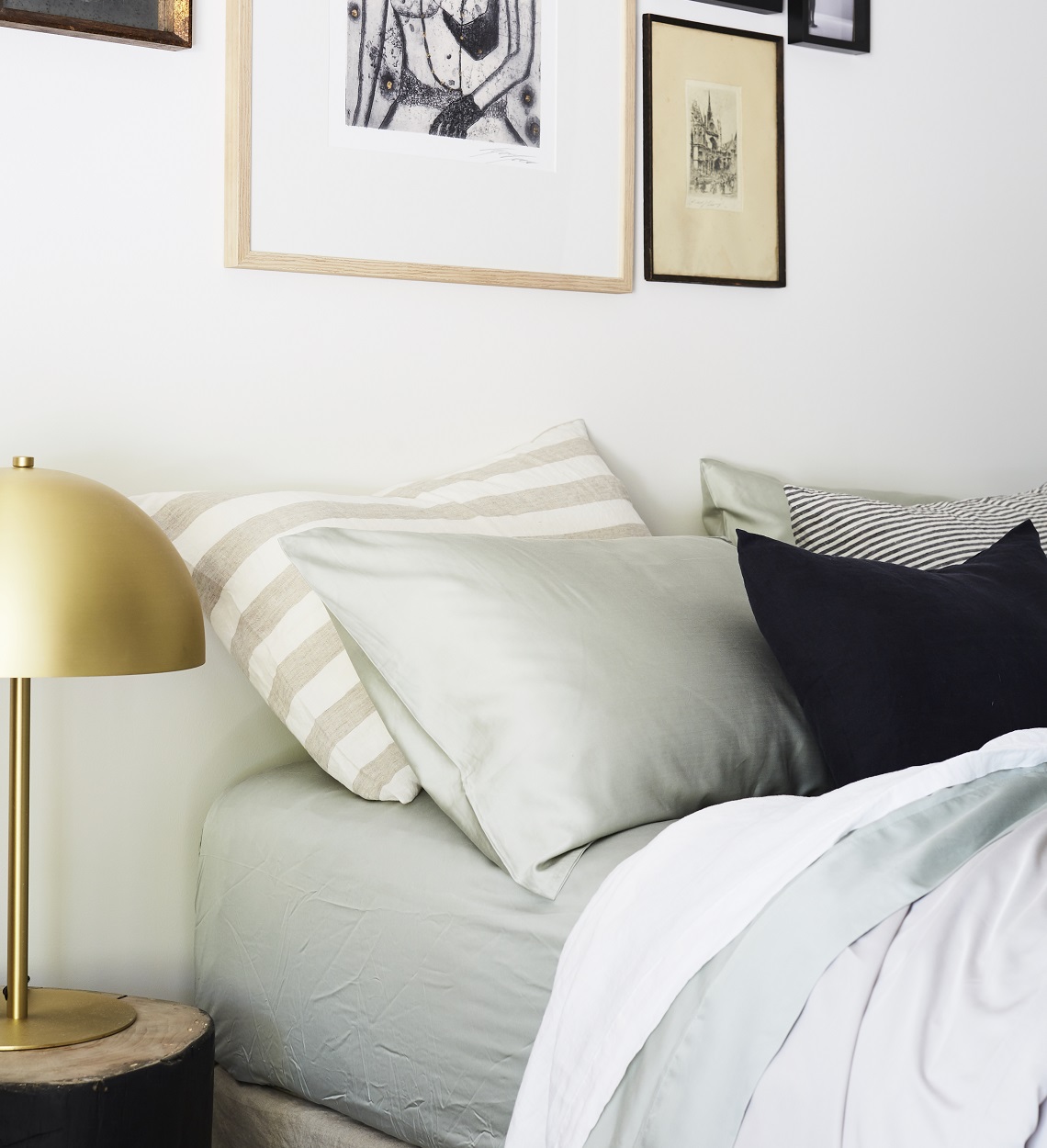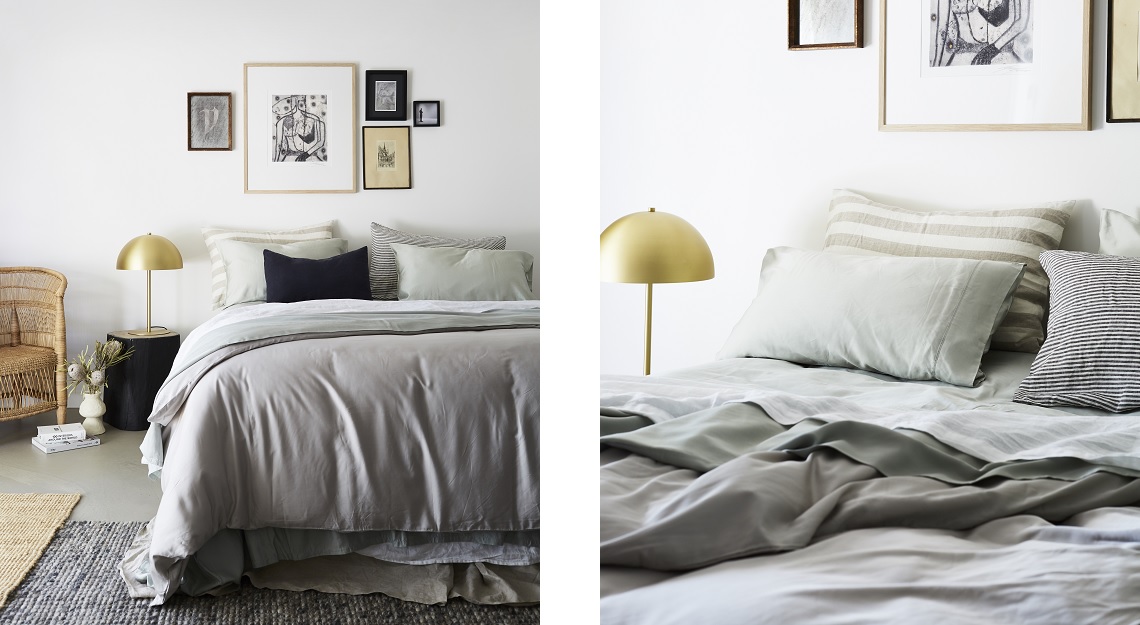 Styling Tips
For a bolder more masculine look, anchor the colours with a Warm Grey or Inky Charcoal linen flat sheet or keep things light with our Soft Grey Stripe sheet set.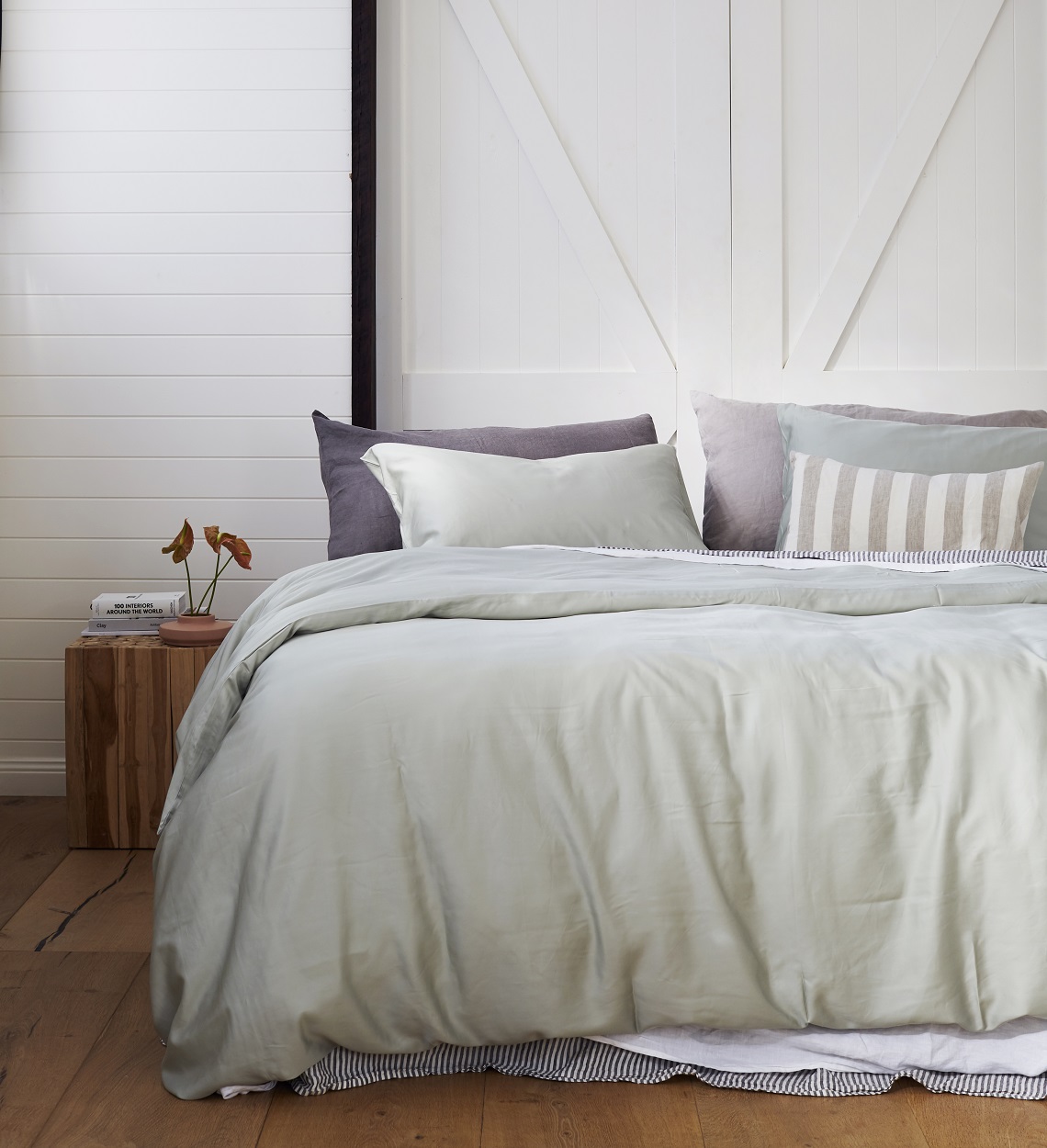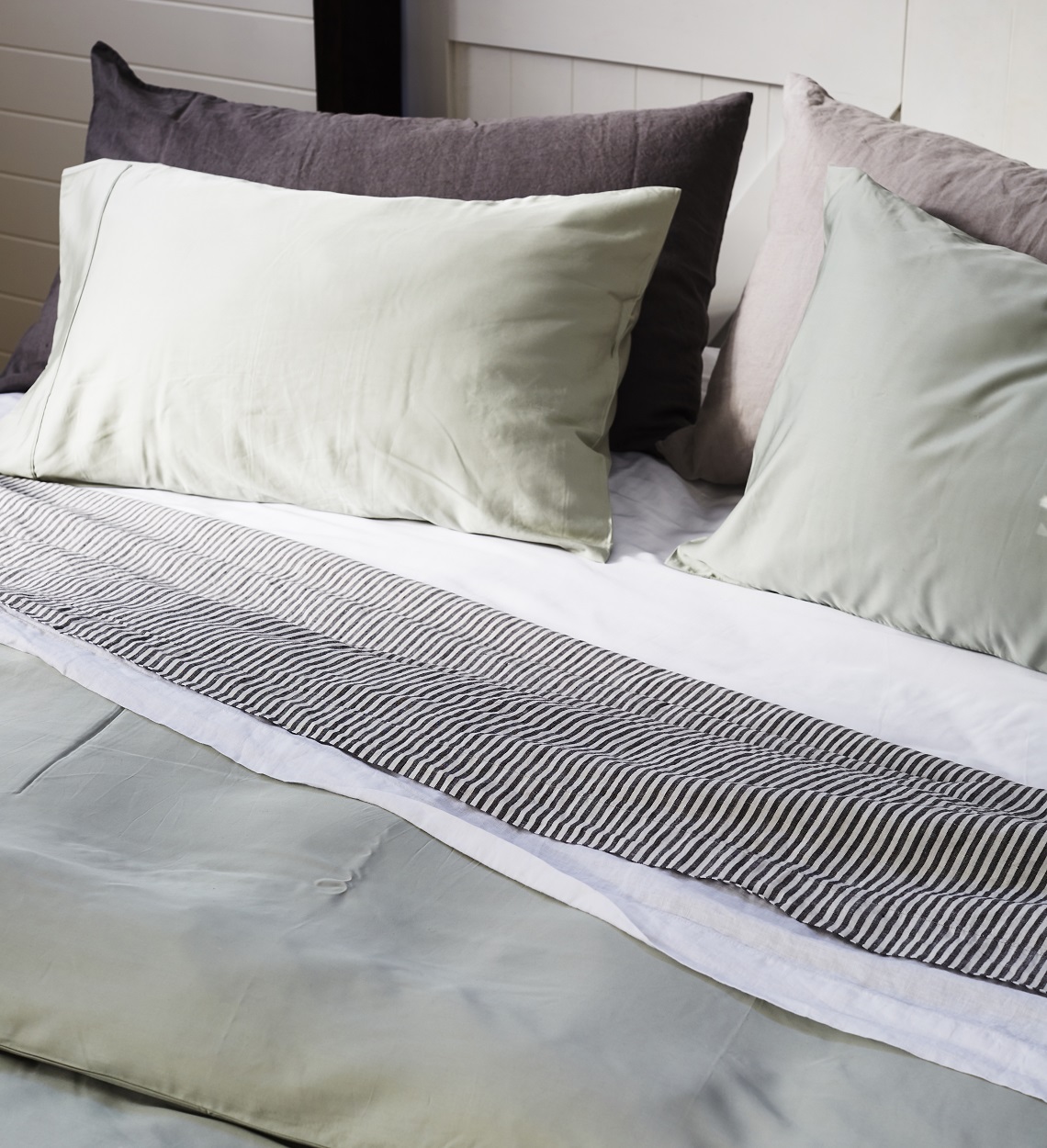 Notes on linen colours
Be aware that different screens will show different variations of colours. If you want to learn more about the colours please get in contact with one of our designers, or request a swatch.
SHOP THIS LOOK