Classic Mustard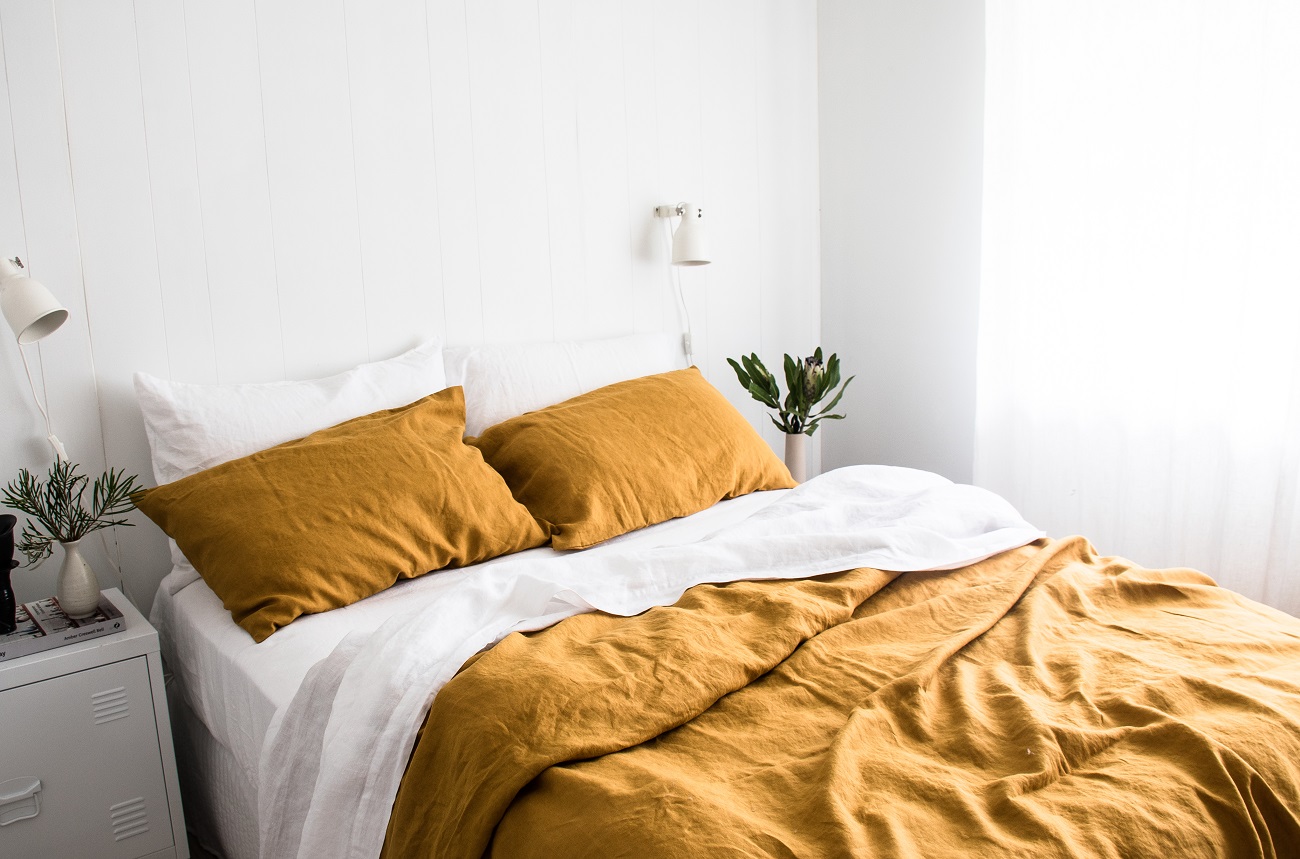 Your perfect Mustard for a beautiful bold bedroom
With just the right richness, our exclusive Mustard linen will work in with every room thanks to the earthy tones in the colour. Let it shine and pair it with whites and creams that leave your room feeling calm, even with a colour as bold as Mustard.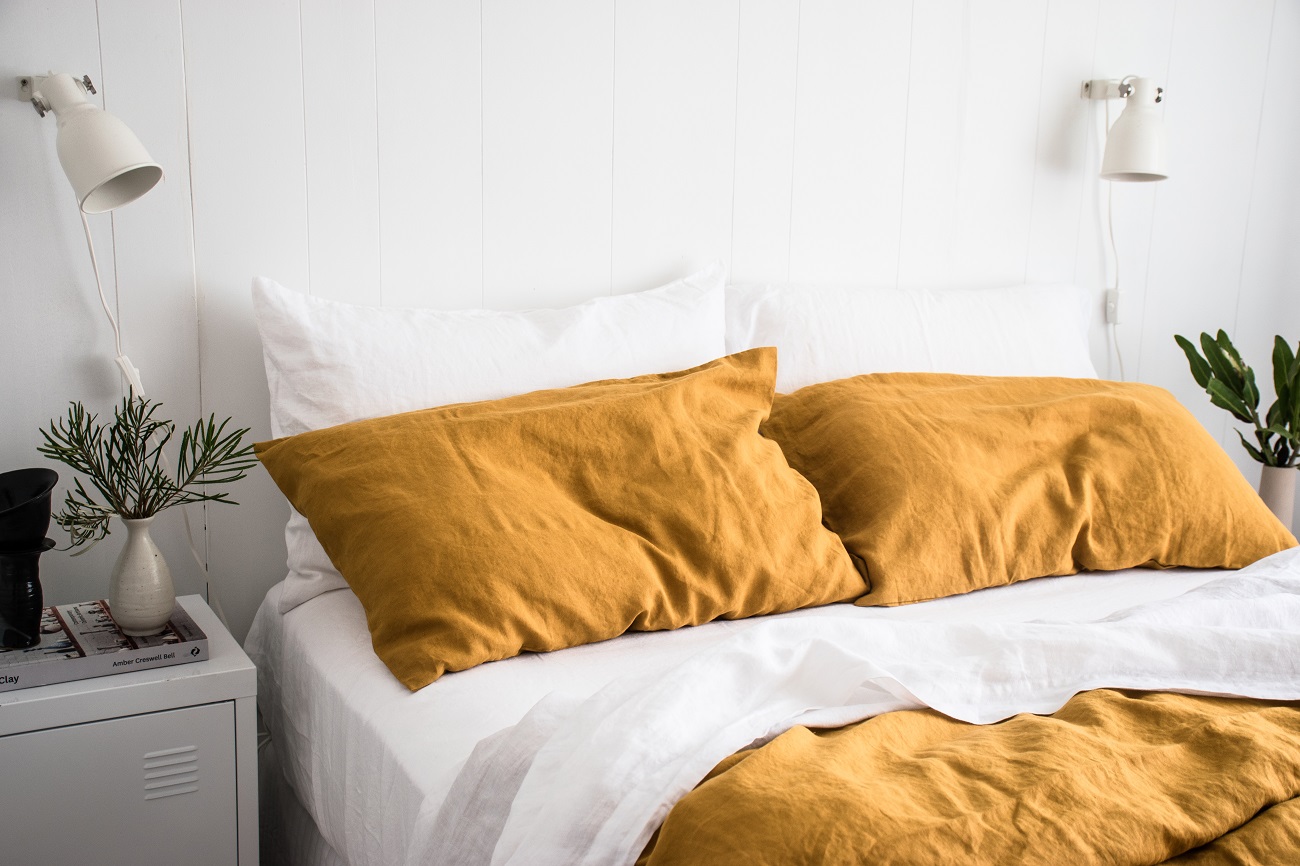 Switch up your colours
You can create lots of classic looks with our Mustard so it's up to you to have some fun with your colours. Our Charcoal stripes look classic and strong with the Mustard or you could mix in our Blush for a feminine twist.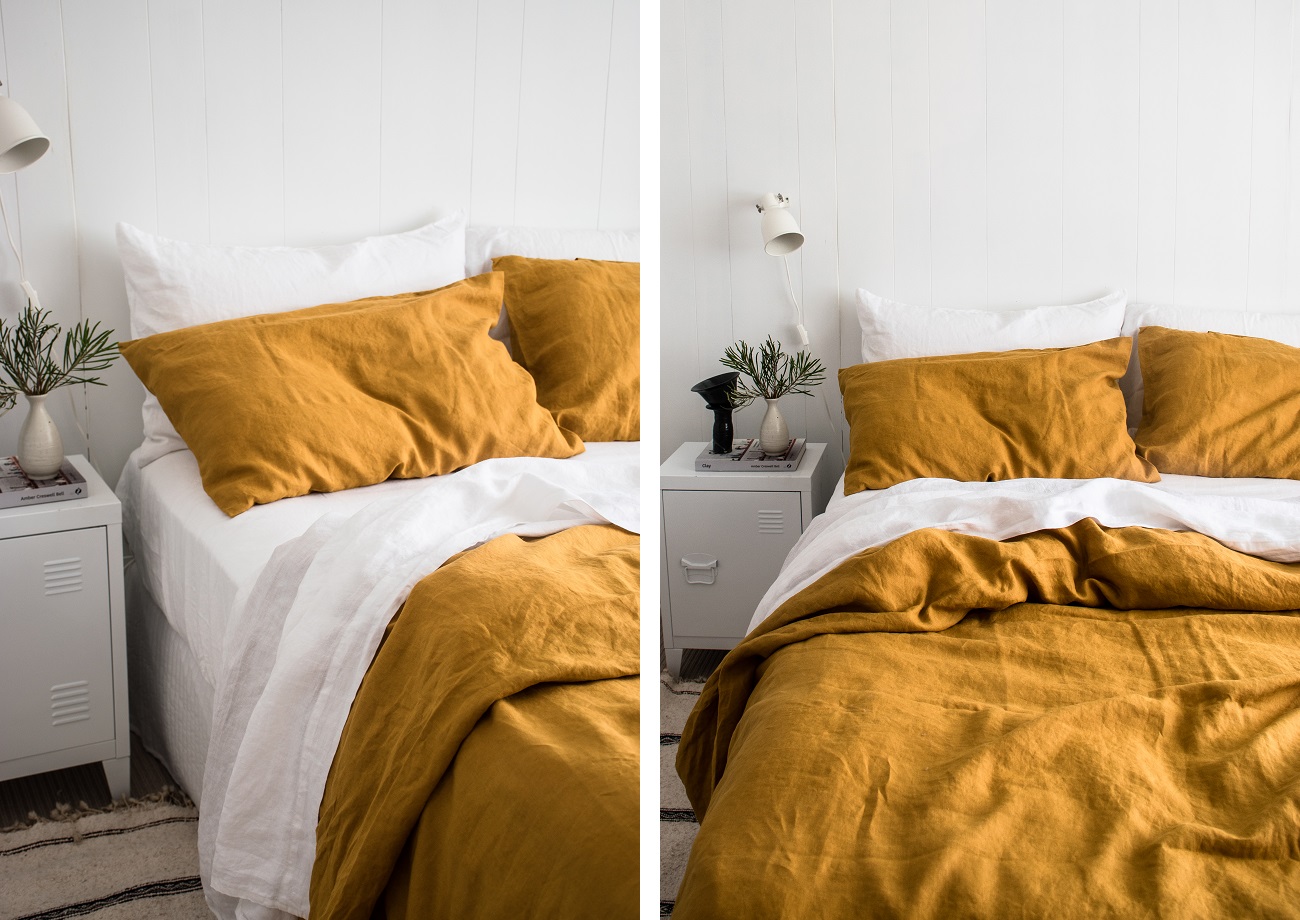 Styling tips
For some added texture and warmth, we draped our Inoko throw on top of the quilt and added touches of greenery on the bedside tables. Depending on what kinds of ceramics or books you use, bold or neutral, you can create a look that beautifully suits your mood.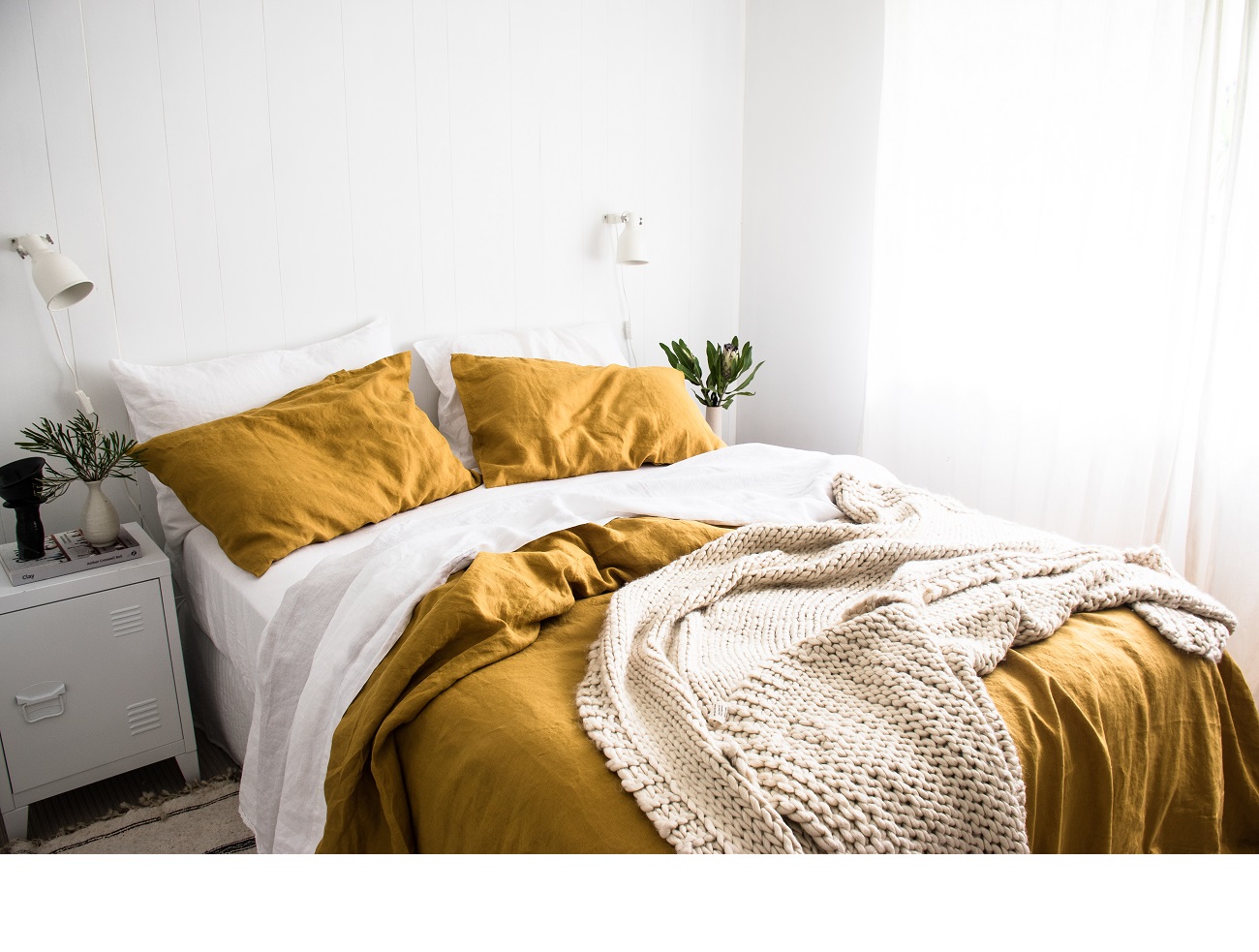 Notes on linen colours
Be aware that different screens will show different variations of colours. If you want to learn more about the colours please get in contact with one of our designers, or request a swatch.
SHOP THE LOOK
---