Relaxed Dining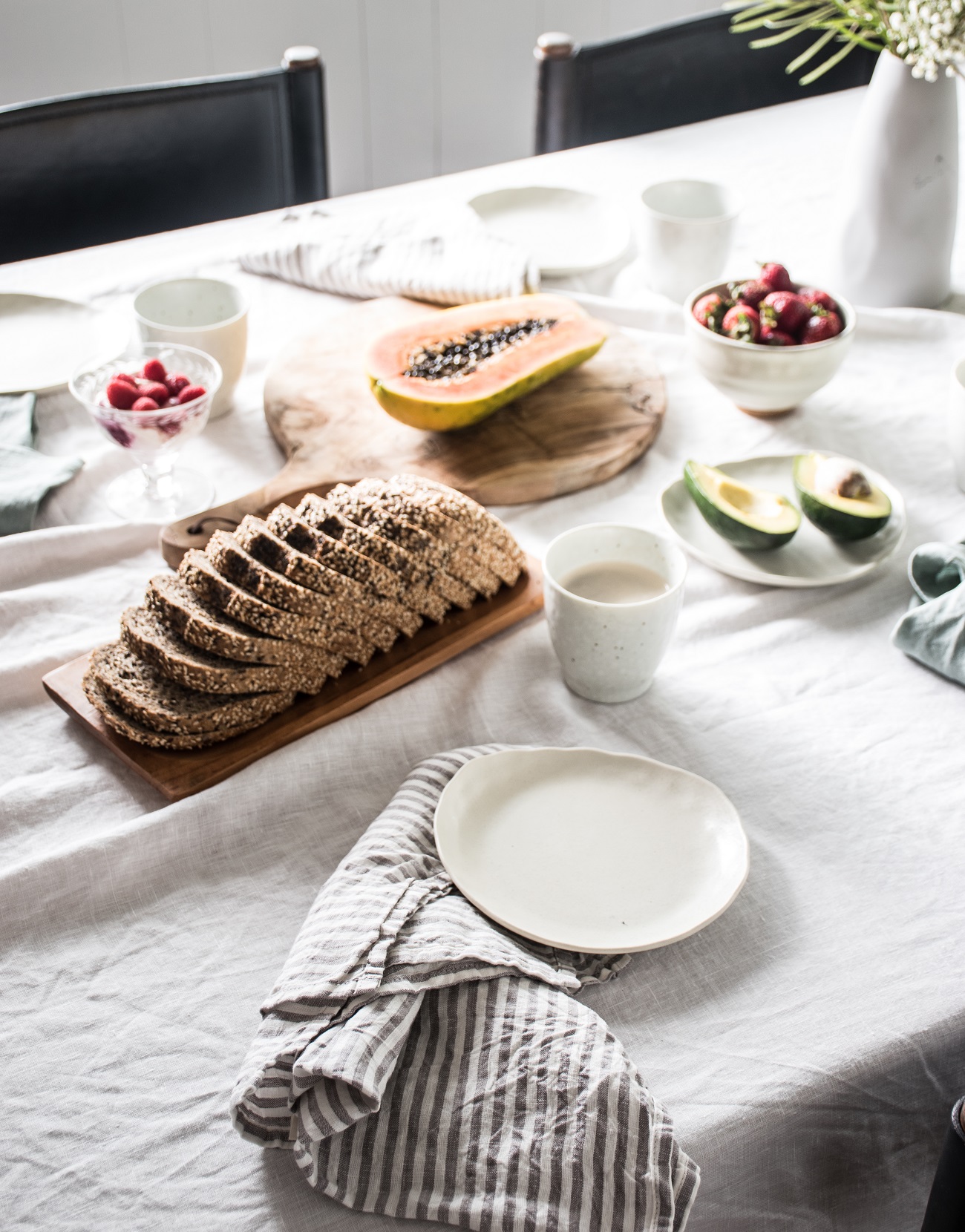 Creat a relaxed dining look with our range of beautiful linens
Nothing will ever beat a beautiful white linen tablecloth draped across the table and layered with food. Add a little extra to your table setting by choosing a colour and stripe napkin that will tie in with your dining set.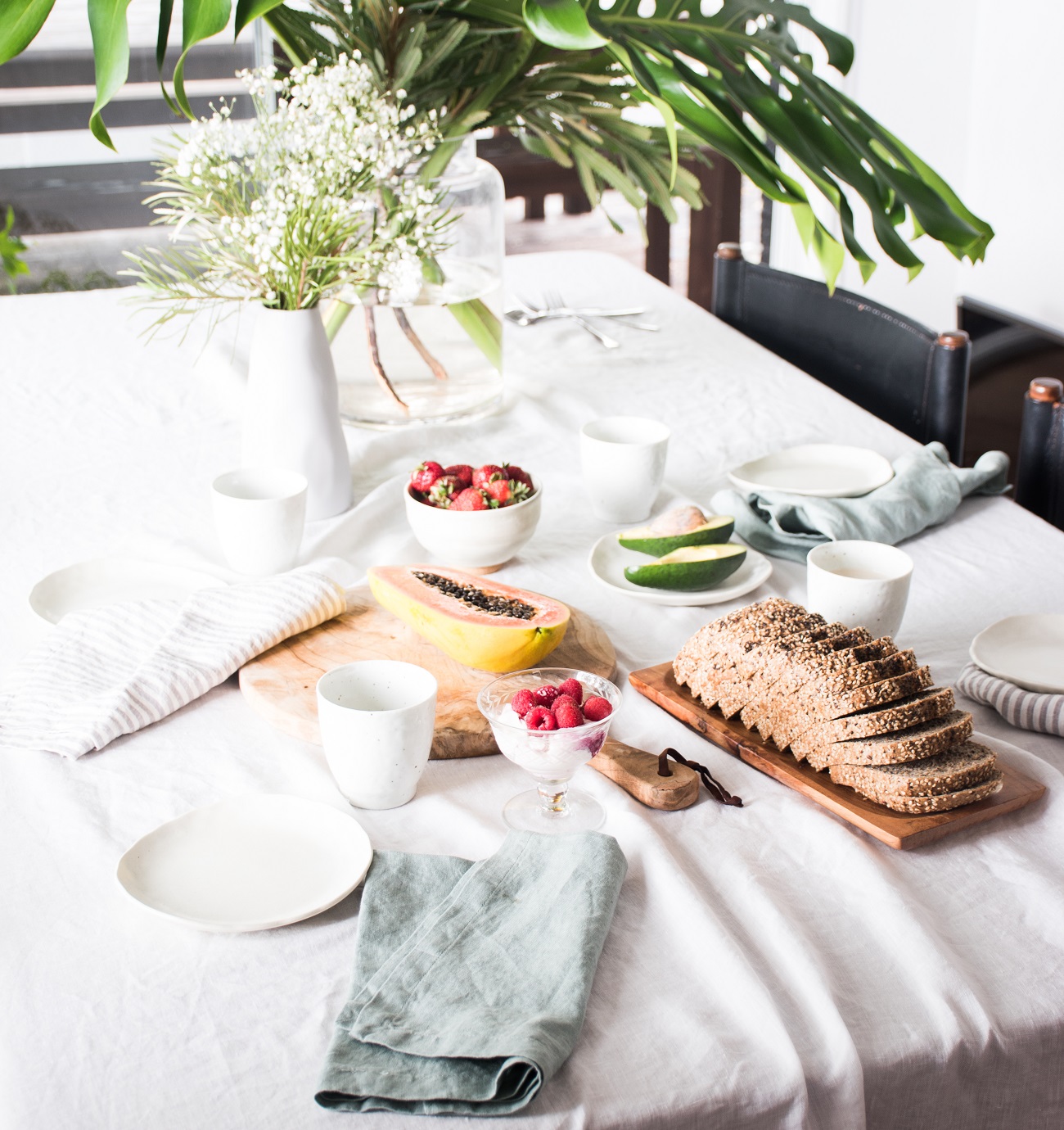 Switch up your colours
Create a playful table with pops of colour with our Blush and Coastal Sage napkins, stay classic with a choice of napkins in White, Charcoal Stripe and Soft Grey Stripes or add in a mix of earthy tones to your dining experience with napkins in Natural and Olive Ivy.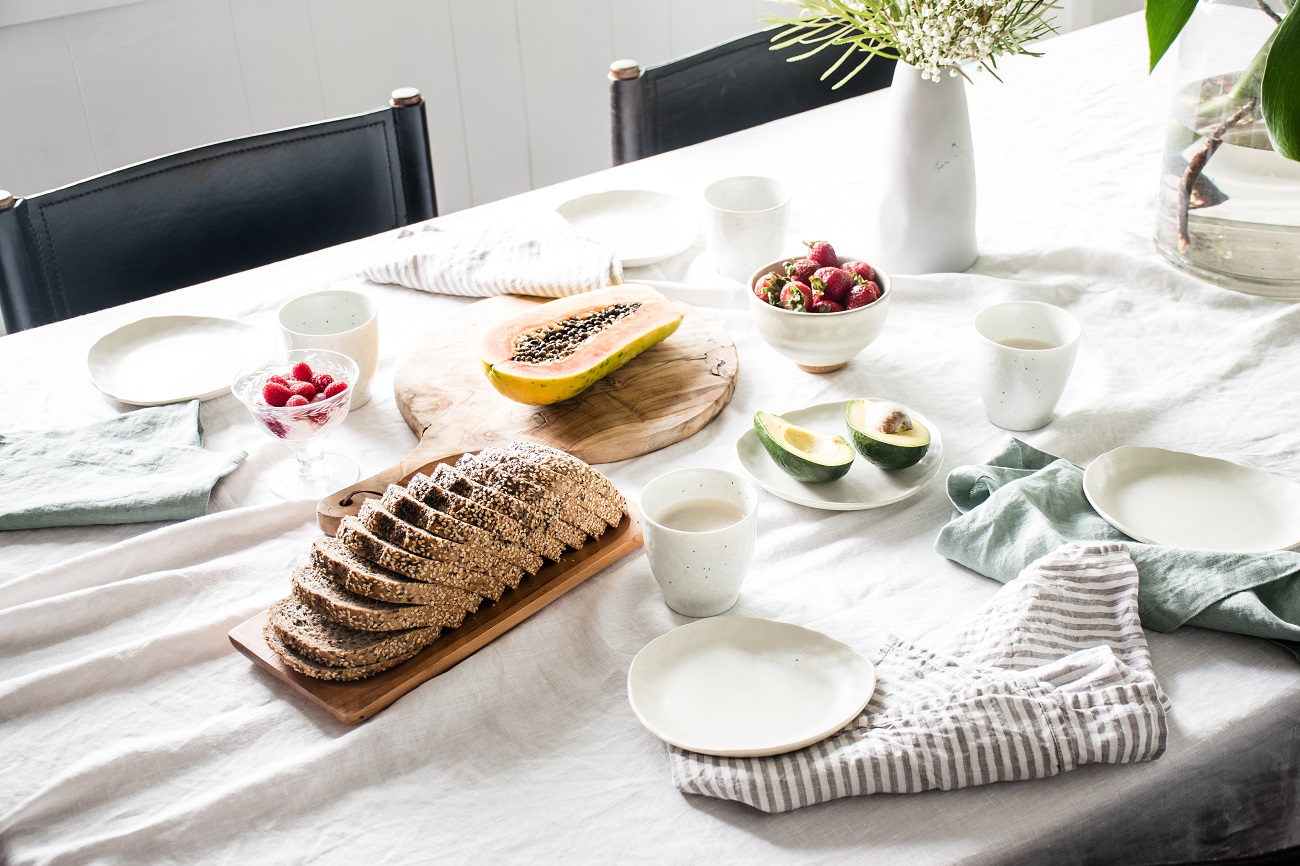 Styling tips
Tables are always lots of fun, but we get it, sometimes it can be overwhelming with the amount of choice there is. Our tip is to stick to one look, so if you're going earthy, anchor your look by using wooden boards to style your food, ceramic plates and plenty of raw greenery for your table. Of course, if you have a look in mind and just can't decide what will make your table pop, get in contact with our helpful stylists, who will make the whole process easier for you.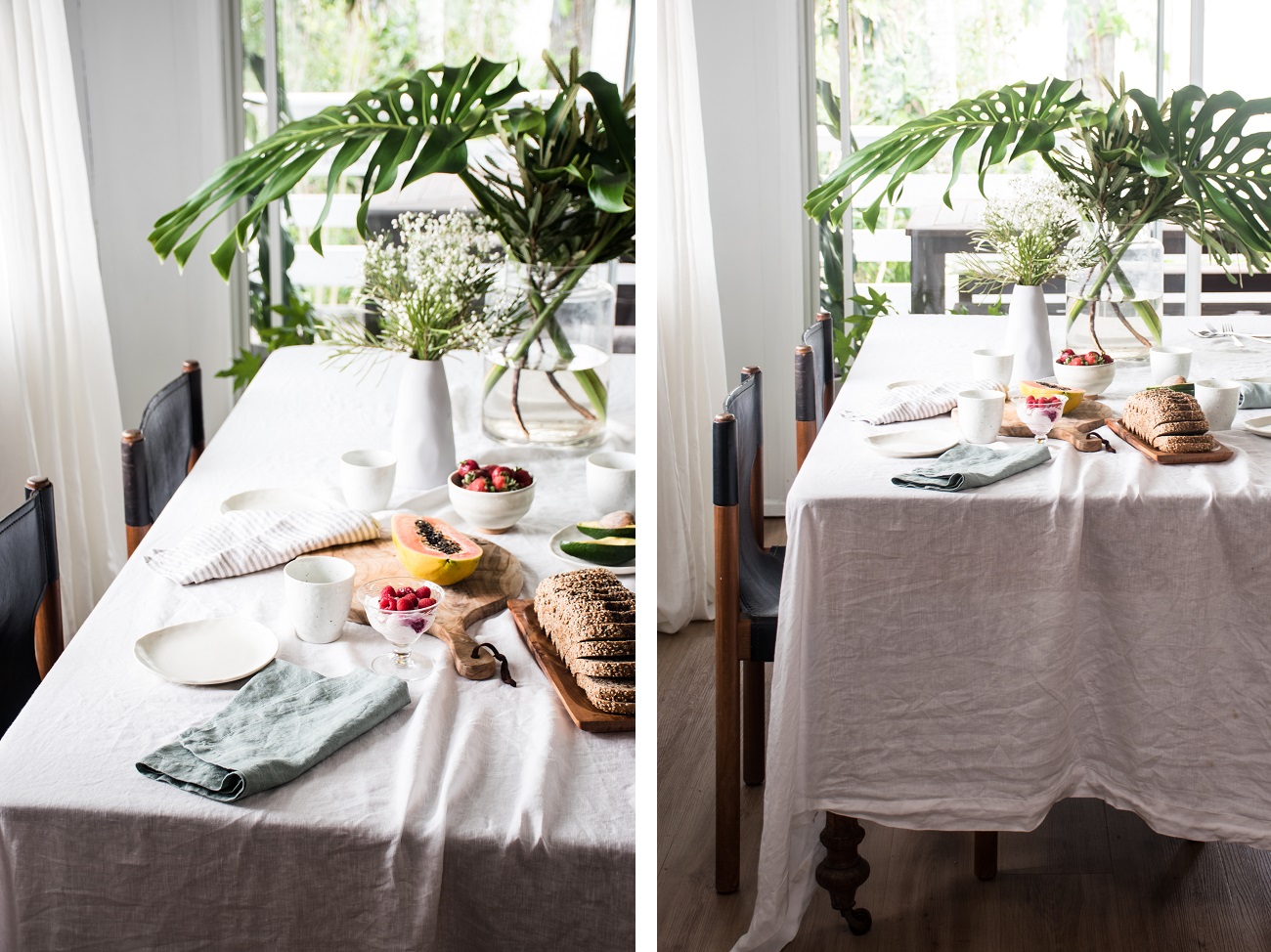 Notes on linen colours
Be aware that different screens will show different variations of colours. If you want to learn more about the colours please get in contact with one of our designers, or request a swatch.
SHOP THIS LOOK
---