Eclectic Colour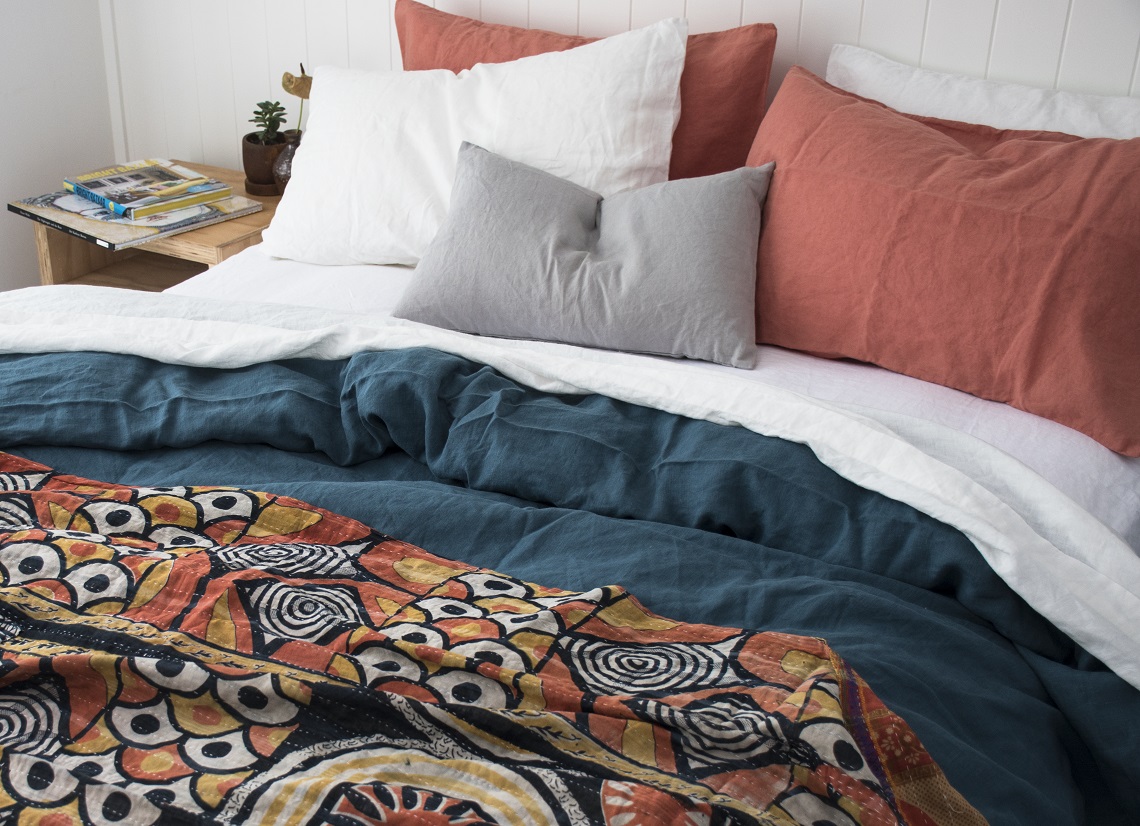 Experiment with Vibrant Colours and Patterns
The collection of individual elements come together in this look to create an ecletic style that works. We have featured one of our stunning Kantha Quilt's as the base of this look and used it draw out a combination of complimenting and contrasting colours. This shoot shows why colour and patterns are not as daunting as what you might think. You can do it, let us show you how.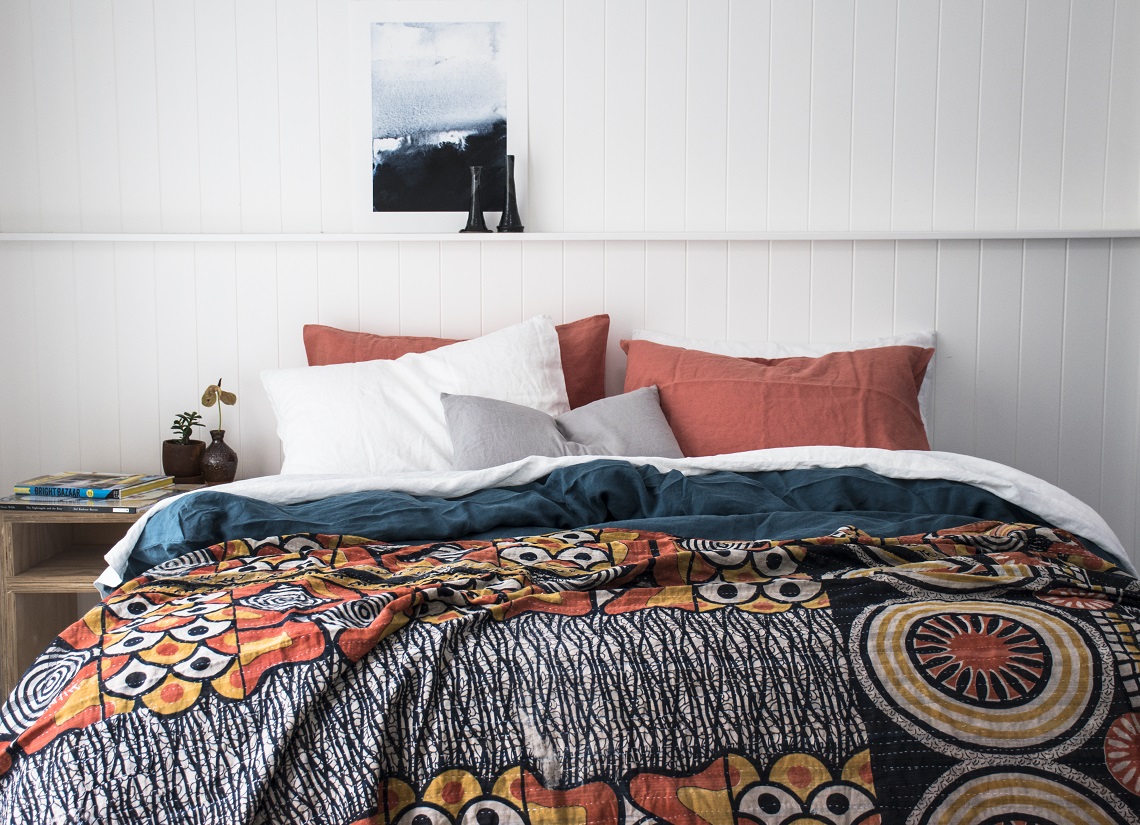 Switch up your colours
The beauty of an eclectic look is bringing together your favourite colours and pieces that complement each other but also tastefully clash with each other. We started by choosing a Kantha Quilt, drawing inspiration from the colours and patterns in that. We paired colours we saw in the quilt, but we also clashed elements to make them pop. If you are unsure where to start when adding multiple colours and patterns, or how to style your Kantha Quilt, one of our stylists would be happy to help.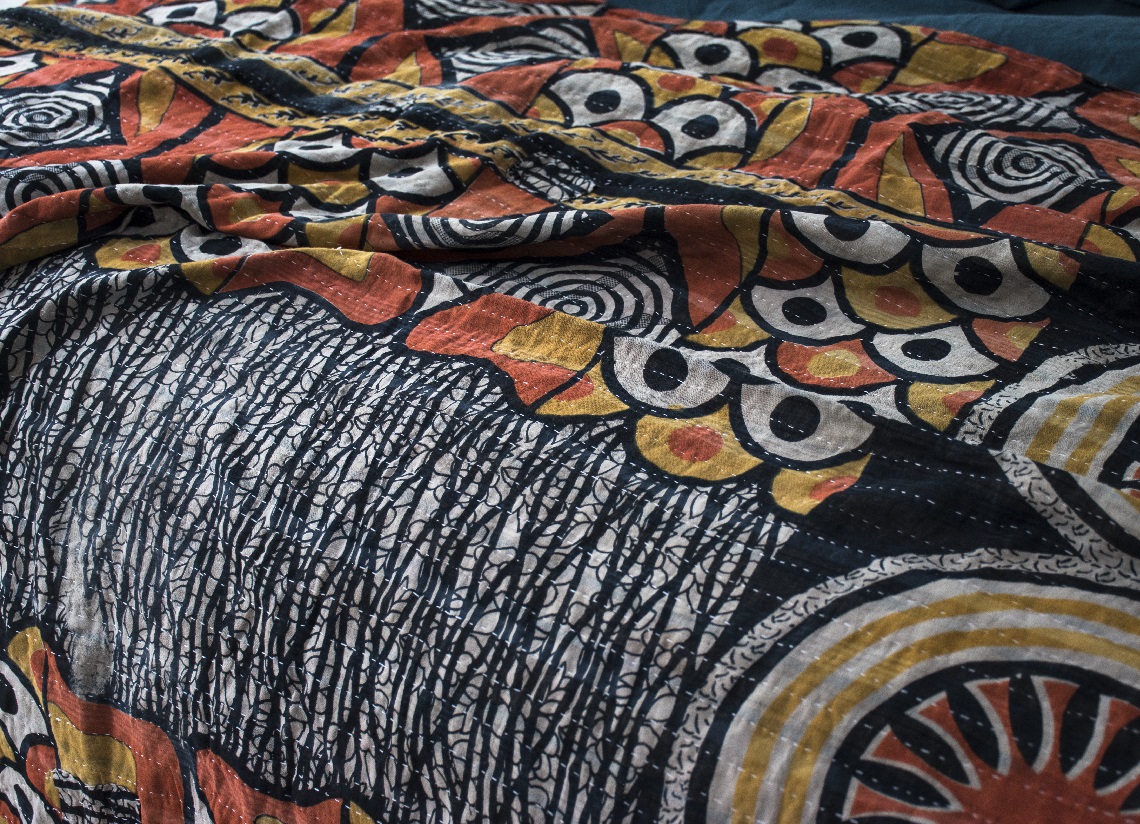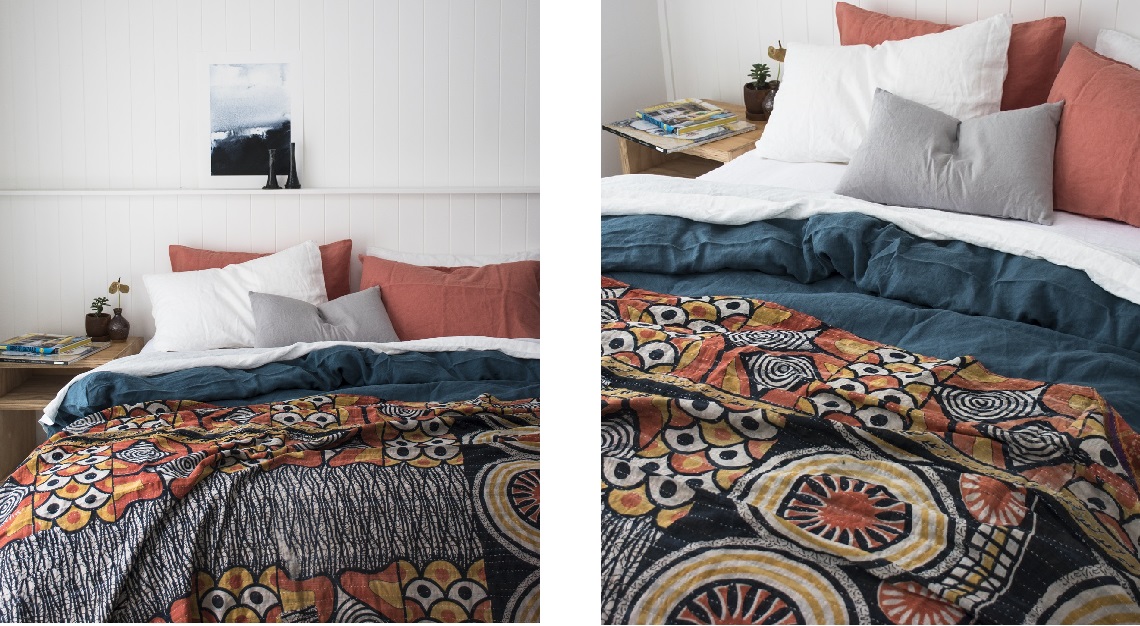 Styling tips
You can build on this look by adding more eclectic pieces to your space or leave the detail of the Kantha as the feature. A good tip when bringing together an eclectic look, be sure to add a neutral colour somewhere. This will give your eyes a rest from colours and patterns and allow the look to be appreciated as a whole.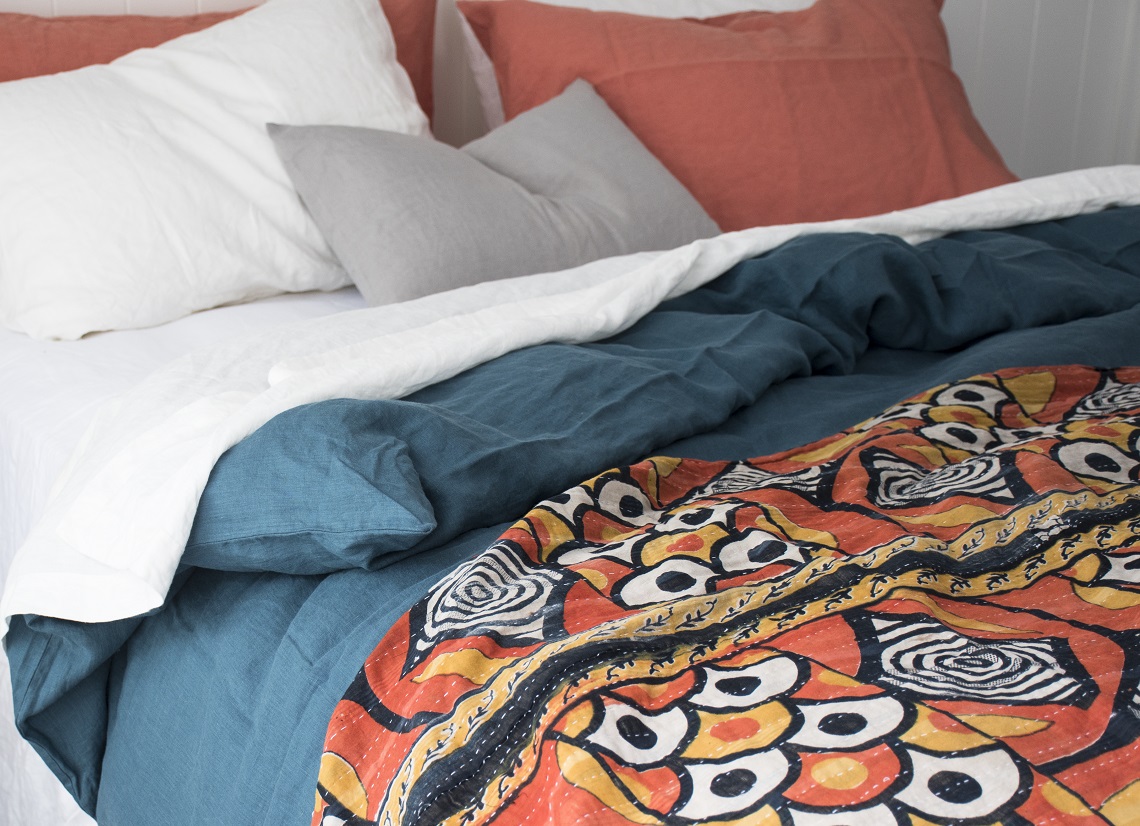 Notes on linen colours
Be aware that different screens will show different variations of colours. If you want to learn more about the colours please get in contact with one of our designers, or request a swatch.
SHOP THIS LOOK