Lovely Lilac
Date Posted:19 November 2019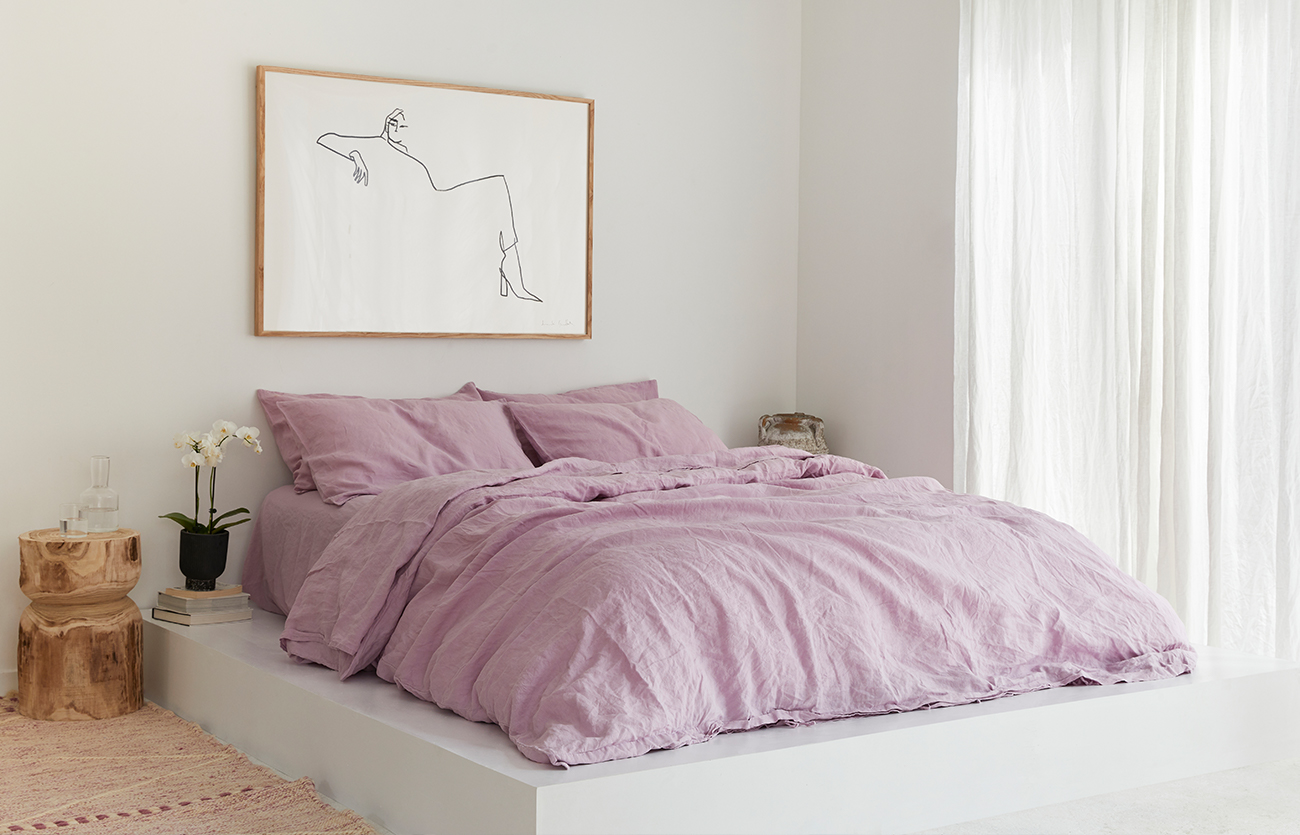 Lilac, exclusive to I Love Linen
We are very excited to share this picture-perfect shade with you. After working on this range for months, we have designed a colour exclusive to I Love Linen. Inspired by delicate florals, you'll fall in love with how soft and serene this shade is. It's a relaxing tone, a true lilac with the right amount of subtlety.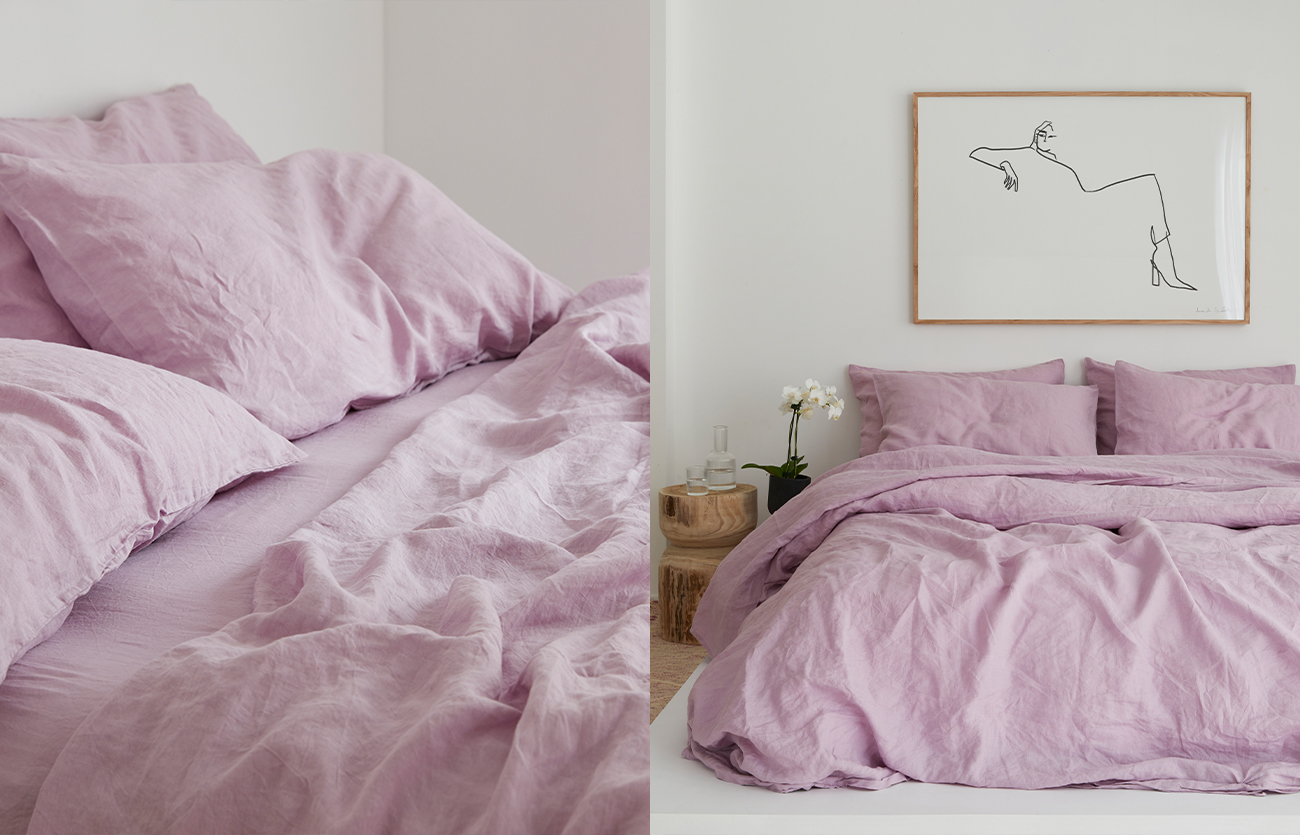 Switch up your colours
Lilac is a sweet, serene shade that is surprisingly so diverse with how you can style it. Lilac works beautifully with classic fresh White and soft Sage as well as bold shades like Mustard and Sandalwood. Try it yourself and fall in love with Lilac.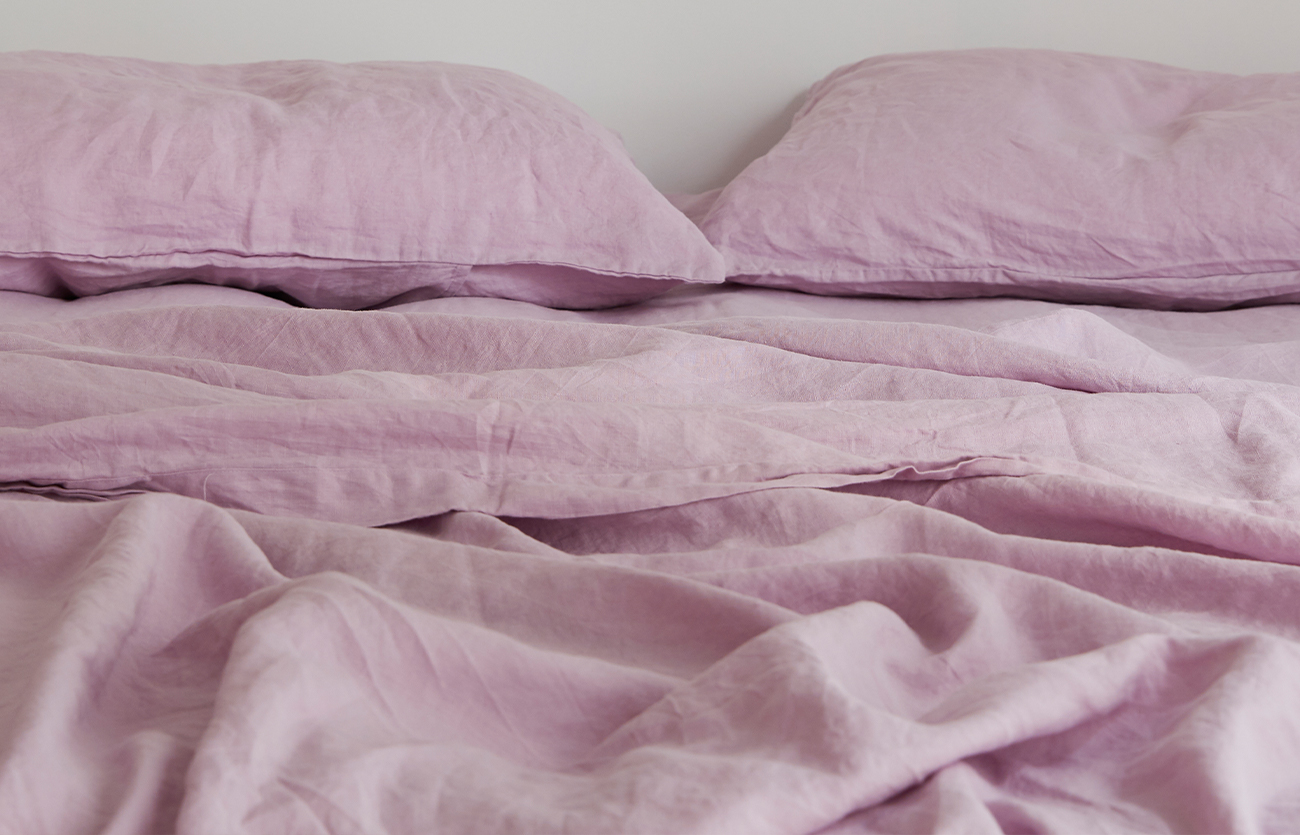 Styling Tips
Anchored in this look is the "Woman Reclining" artwork piece by Amanda Shadforth. Style Lilac with your favourite art and lifestyle books on the bedside for a chic look, accompanied by a large ceramic vase and light a candle. Freshen the space with seasonal florals and a light wooden bedside.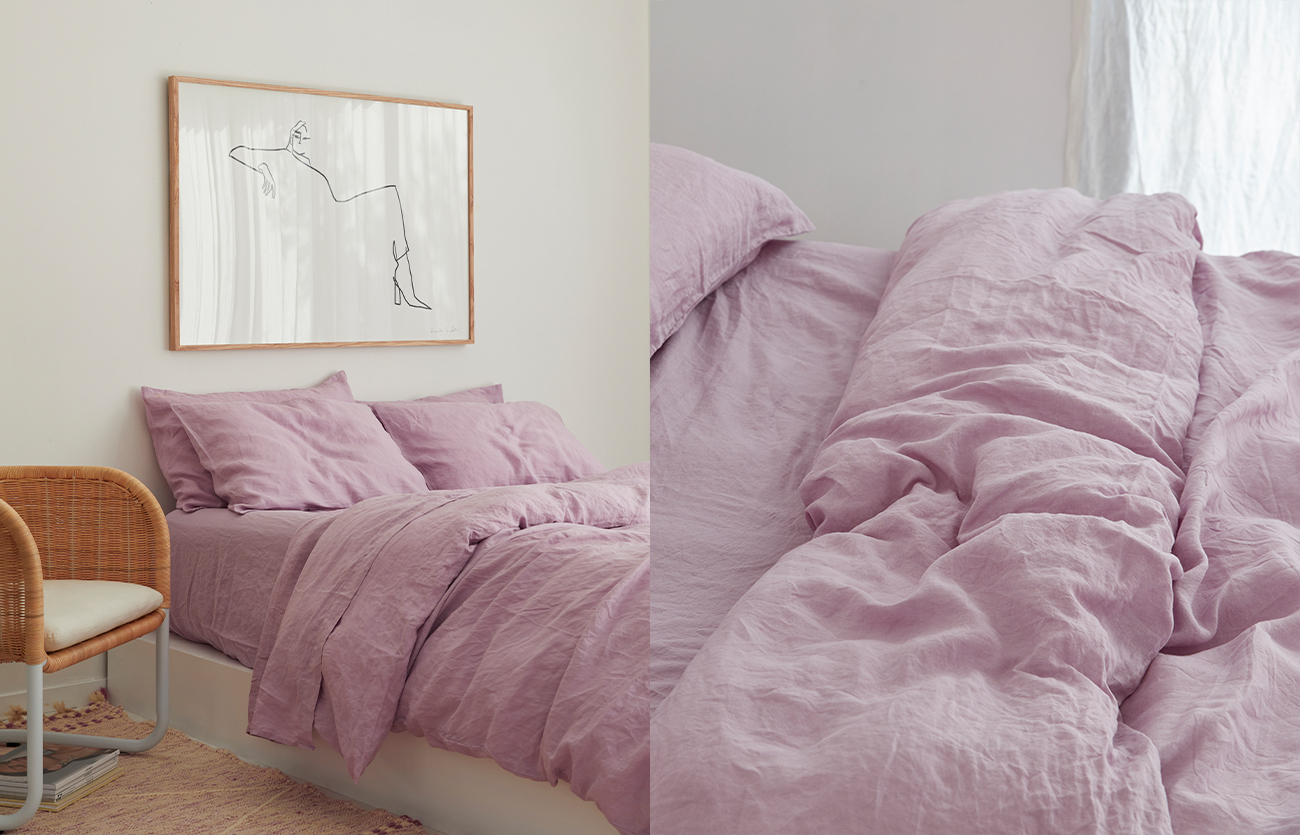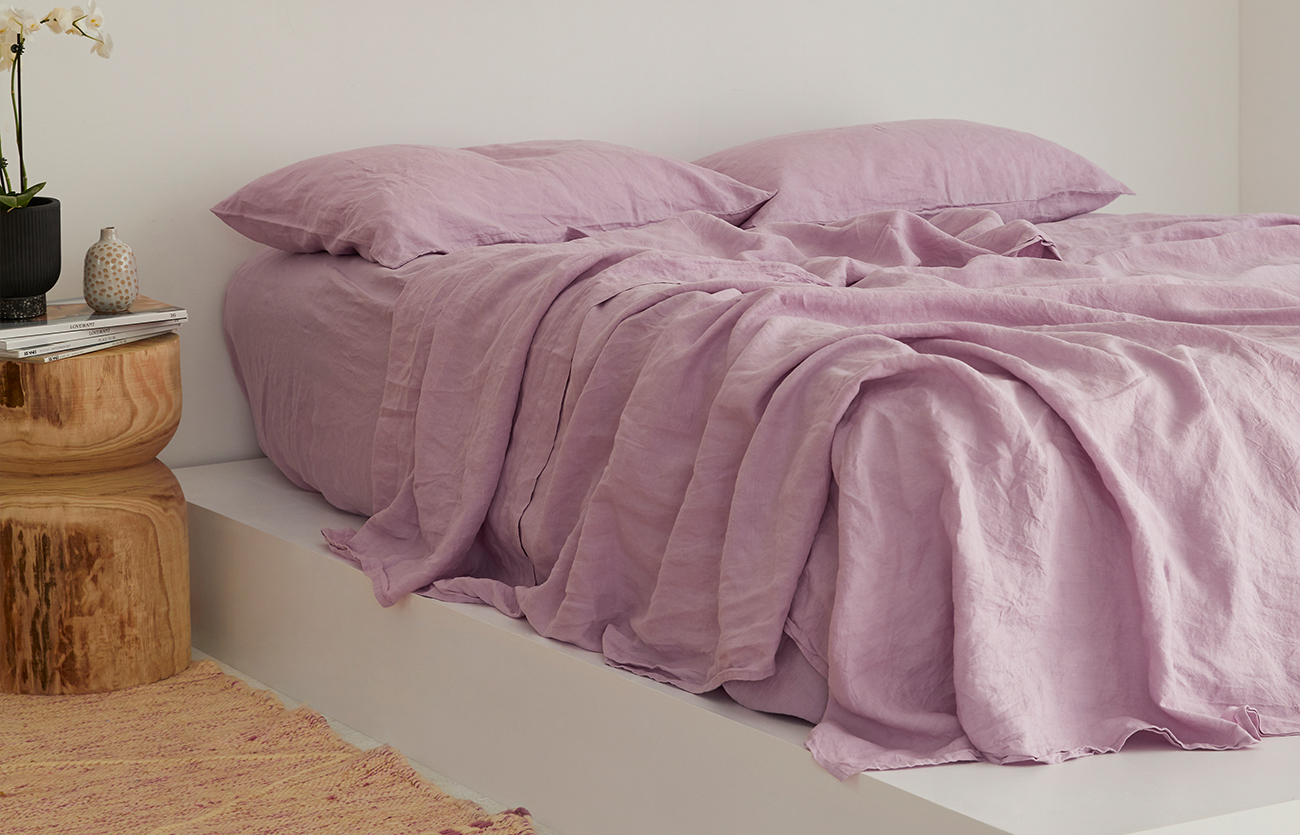 ---