Minimal Greys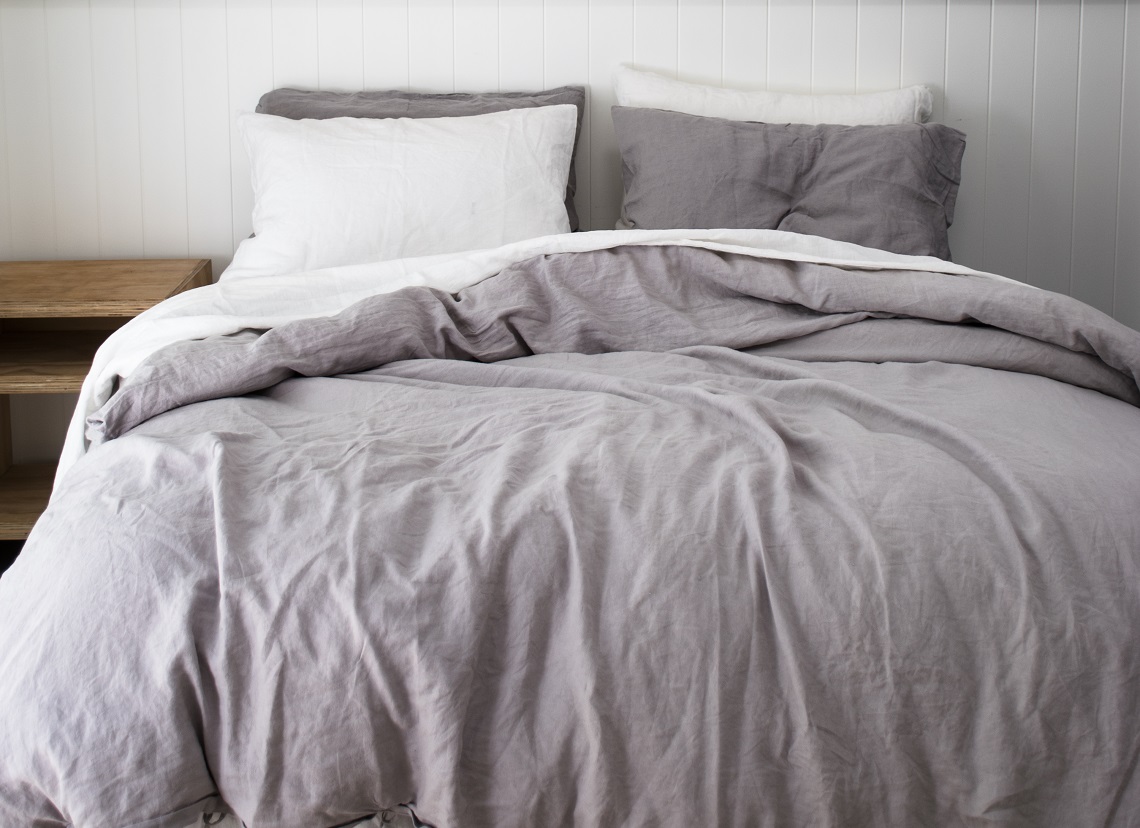 Combining greys for a minimalist look
We love this look because it is simple yet creates a striking image. Grey itself and combining various shades of grey is on trend. It gives off a sense of luxe but in a clean and minimalist way.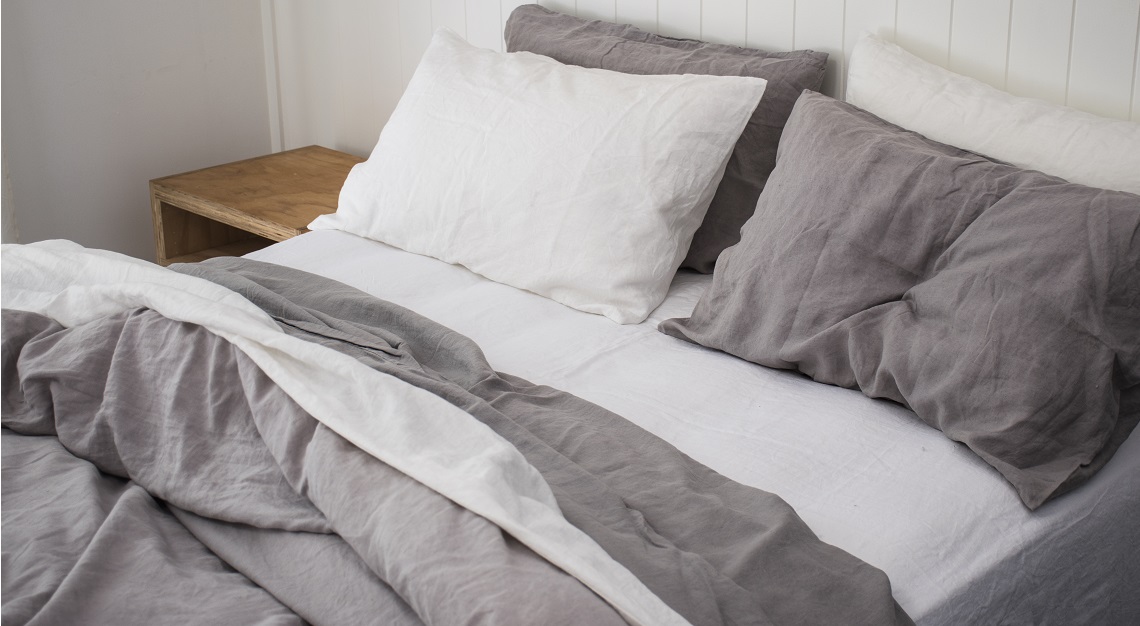 Switch up your colours
If you were after a softer look, you could add in a Peach fitted sheet. For something more in tune with the minimalist style simply keep all your pillows in the Soft or Warm Grey. Alternatively, if you would like an earthy spin, try adding a Natural into your combination.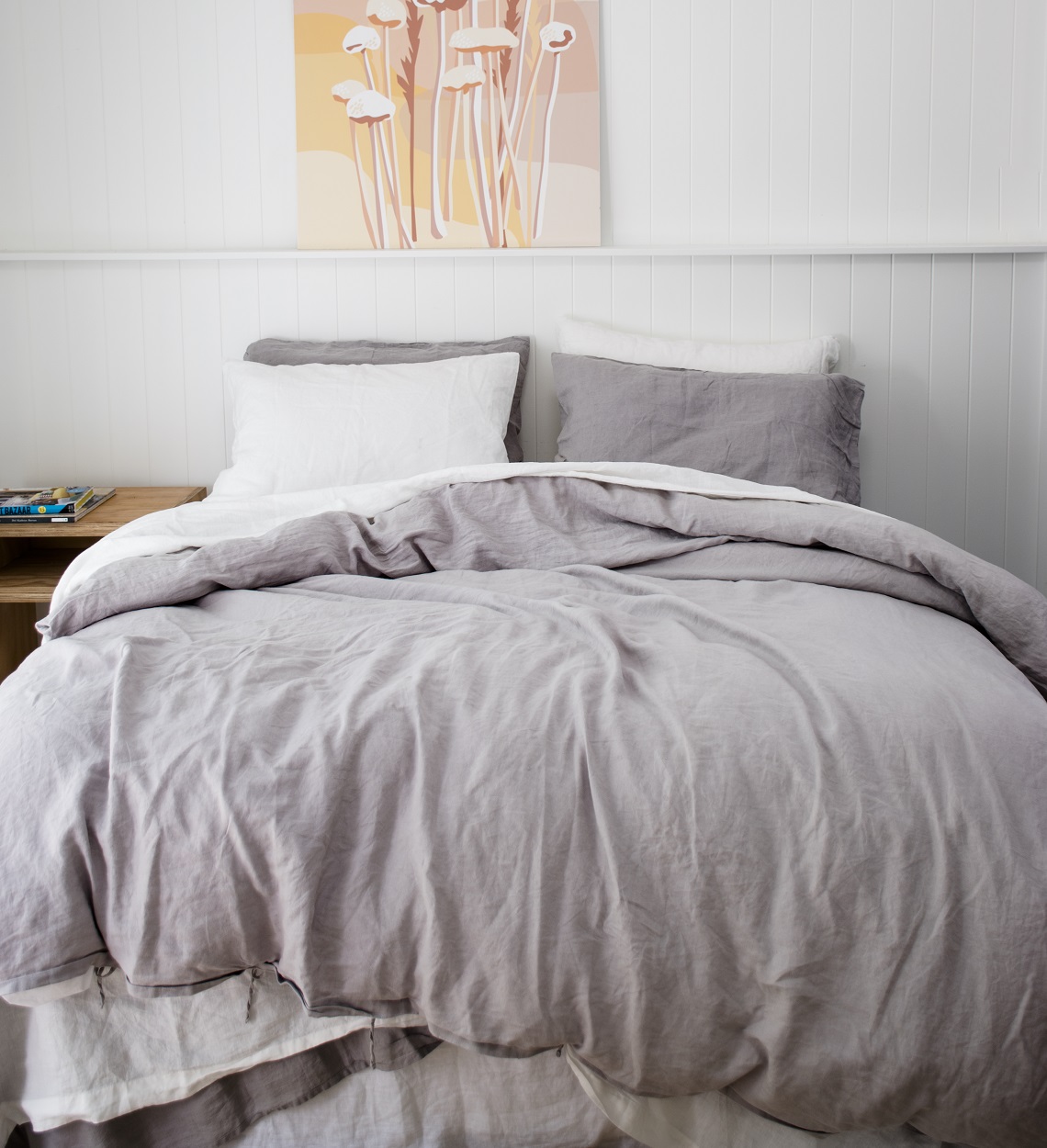 Styling tips
Keeping in tune with the minimalist theme, be particular with the pieces you add to this look. The simplicity of the space is how the elegance is created. Choose purposeful and on trend pieces. One of our stylists would love to help you achieve this look, feel free to contact us with any questions.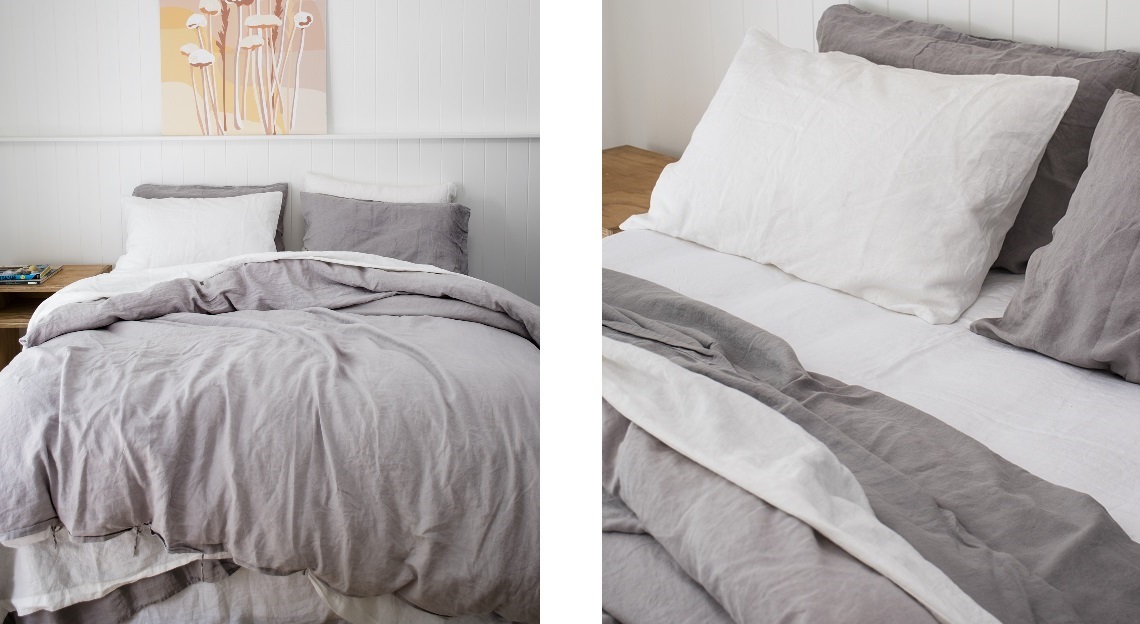 Notes on linen colours
Be aware that different screens will show different variations of colours. If you want to learn more about the colours please get in contact with one of our designers, or request a swatch.
SHOP THIS LOOK