Places We Live: @abbey_ginns @huskistudios
Date Posted:8 November 2020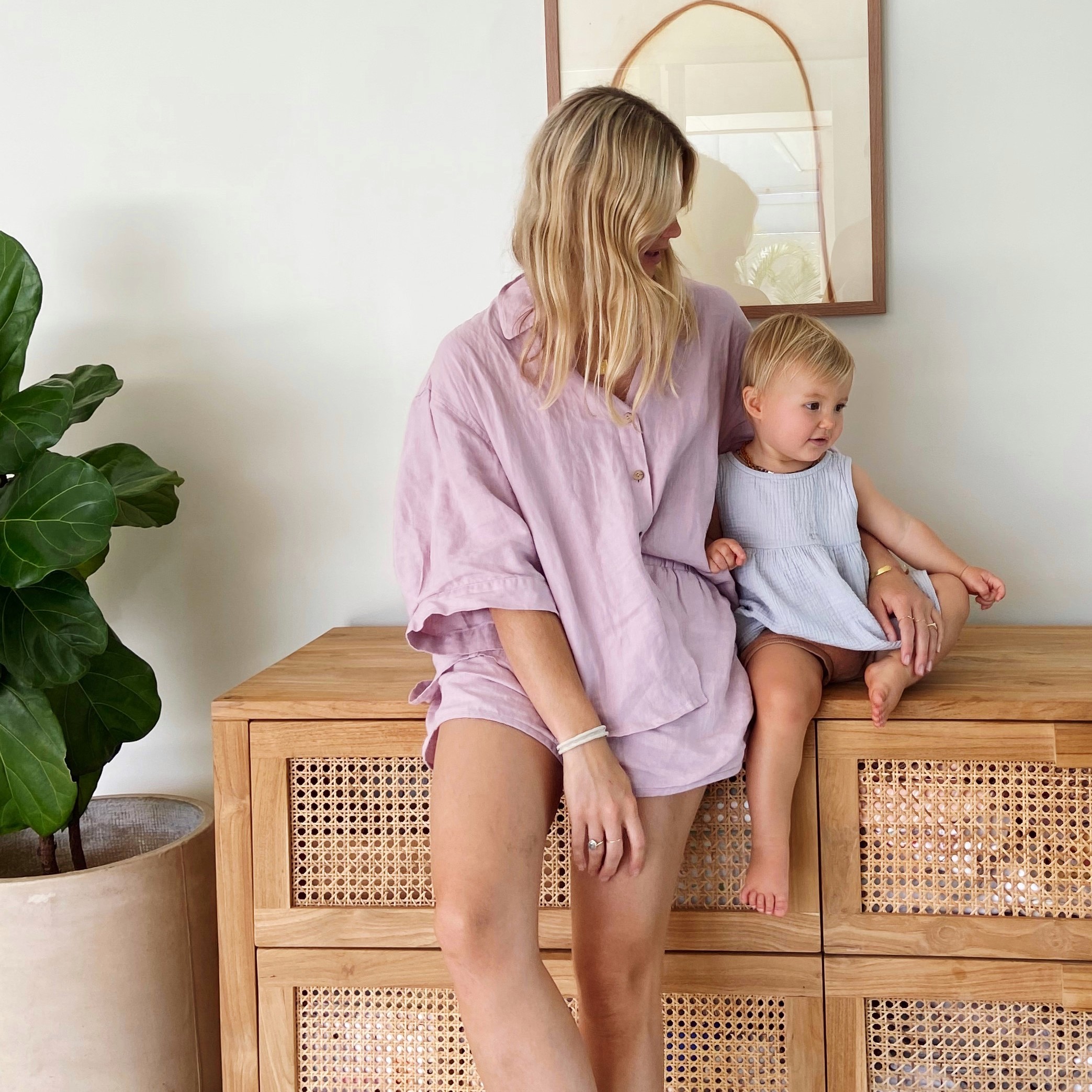 Be inspired by Abbey's relaxed approach towards a modern, Scandinavian style | @abbey_ginns @huskistudios
We're excited to introduce you to an ongoing series where we visit the beautiful homes of our I Love Linen community and show you how they style our French linen bedding.
Meet Abbey and step inside her home located on the beautiful Sunshine Coast in Queensland. Abbey describes her interior style as a mixture of Scandi and modern with a relaxed approach. As the owner of a furniture company, Huski Studios, Abbey utilises this by using feature pieces to style her home. See how Abbey has styled our exclusive dreamy shades, Sage, White and Natural/Stripe, in her home.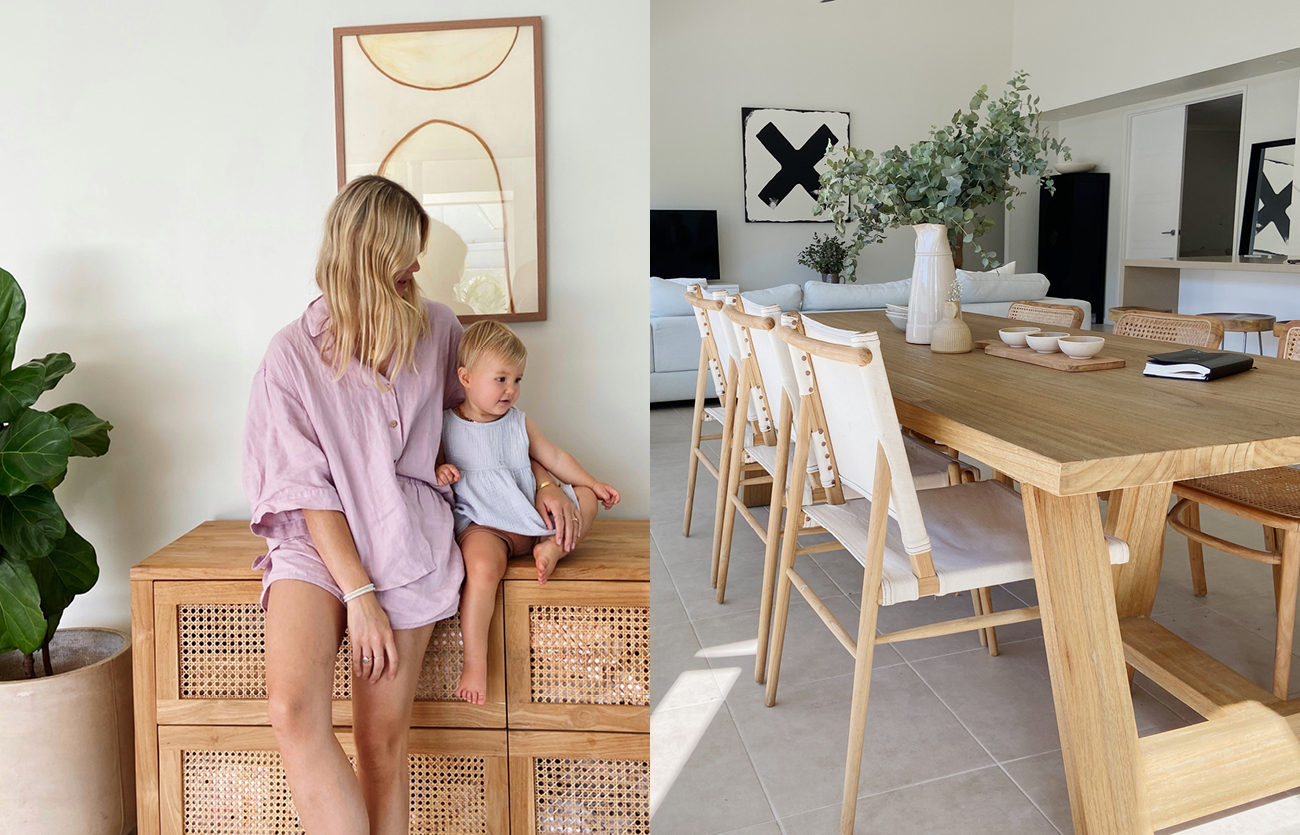 LIVING | Neutral, Open & Minimal
"I love using neutral colours and focusing on making our space feel open and minimal."
Abbey feels most at home when she's in a clean space with the scent of her own home. She loves cooking for her family while she plays her favourite music.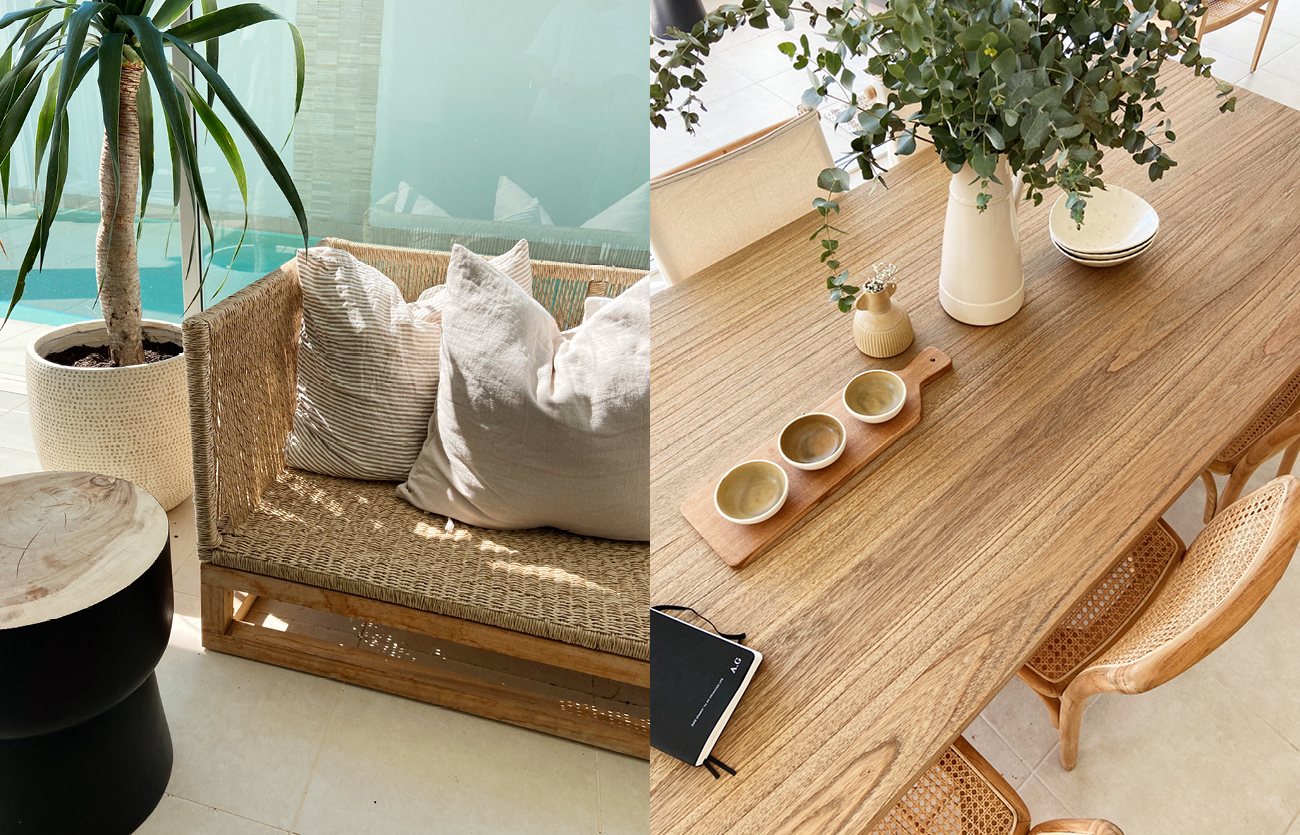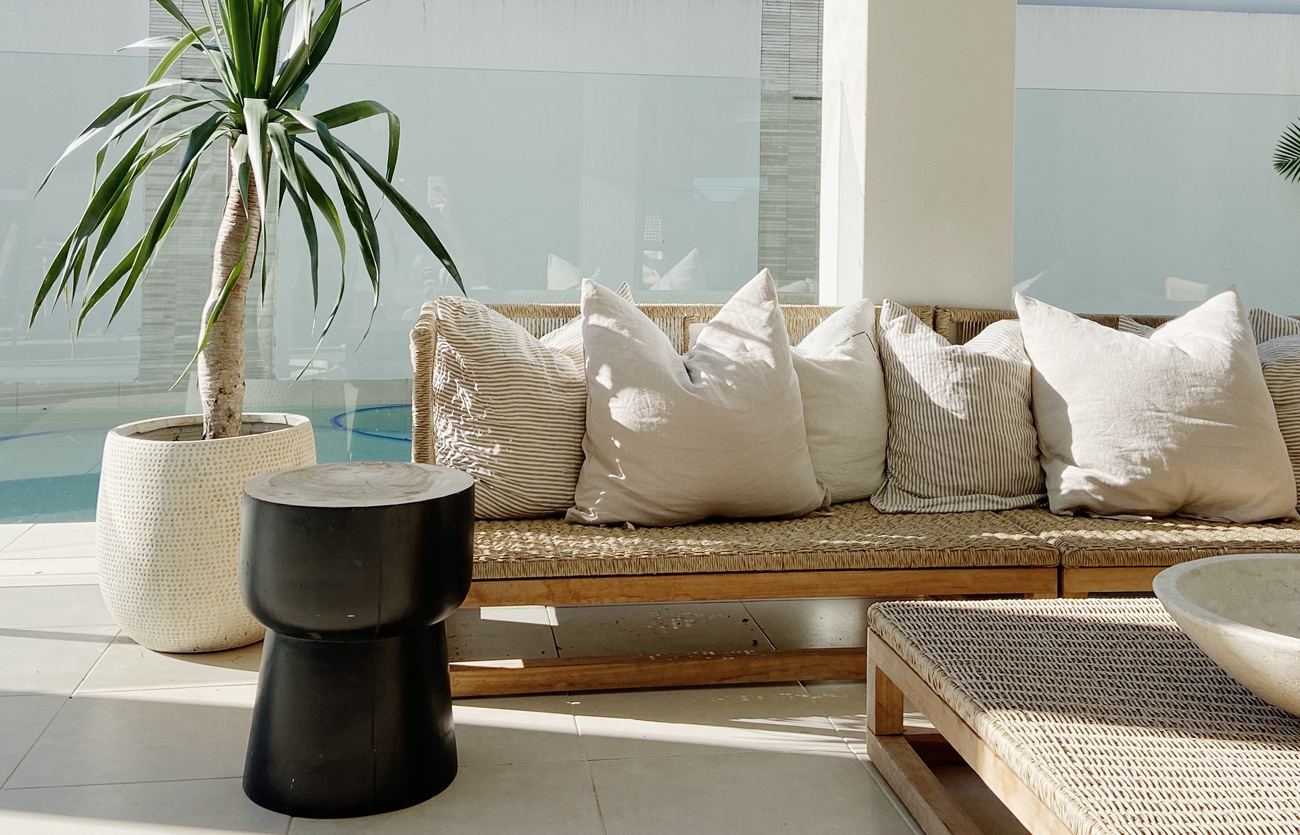 THE MASTER | Crisp & Clean
Abbey styles her Master bed with our Natural/Stripe Quilt Cover, Sage Fitted Sheet and Pillowcases and White Pillowcases.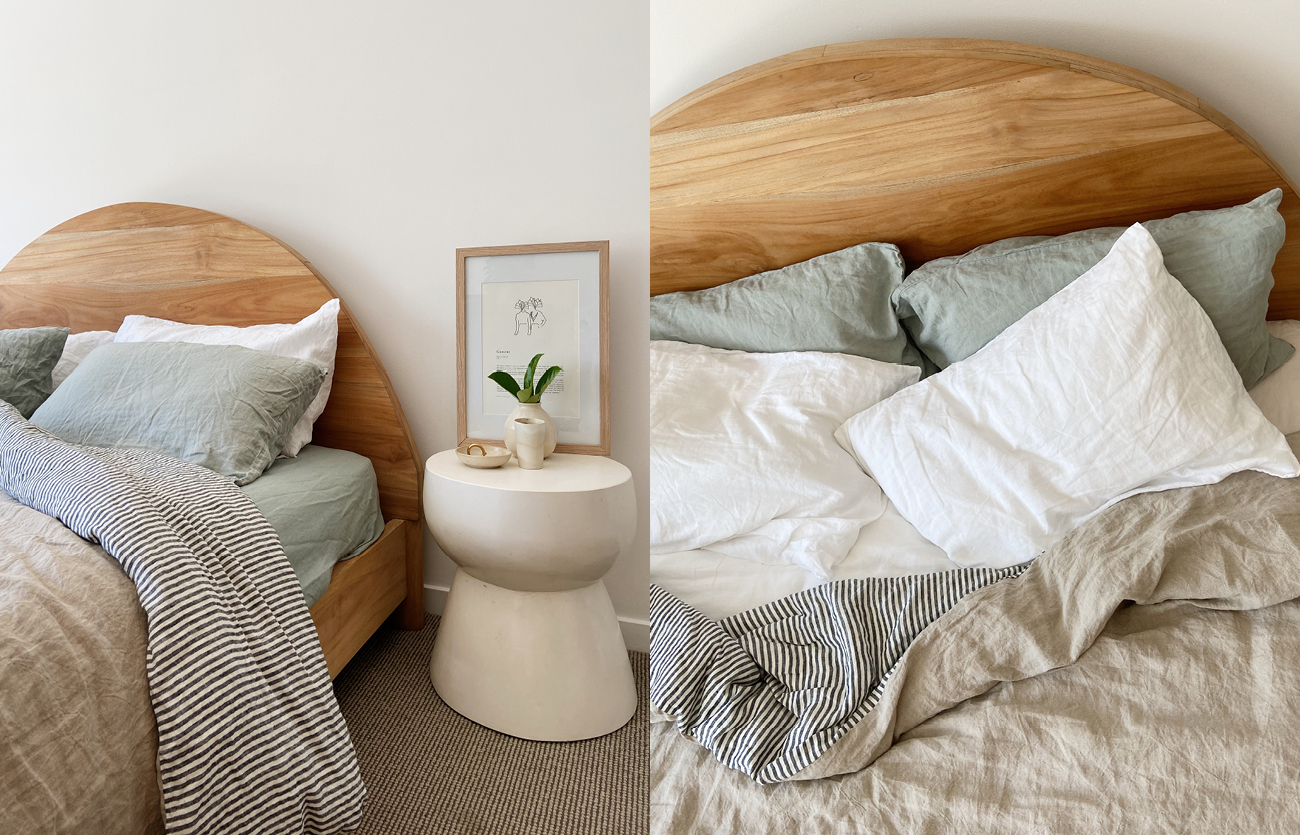 A COLLECTION OF LINEN | Scandi-Inspired, Neutral Tones
"I've started to build a nice collection of linen. I love rotating the colours throughout the rooms in my house. It's the perfect combination of freshly washed, crisp and beautifully soft linen. So worth the investment."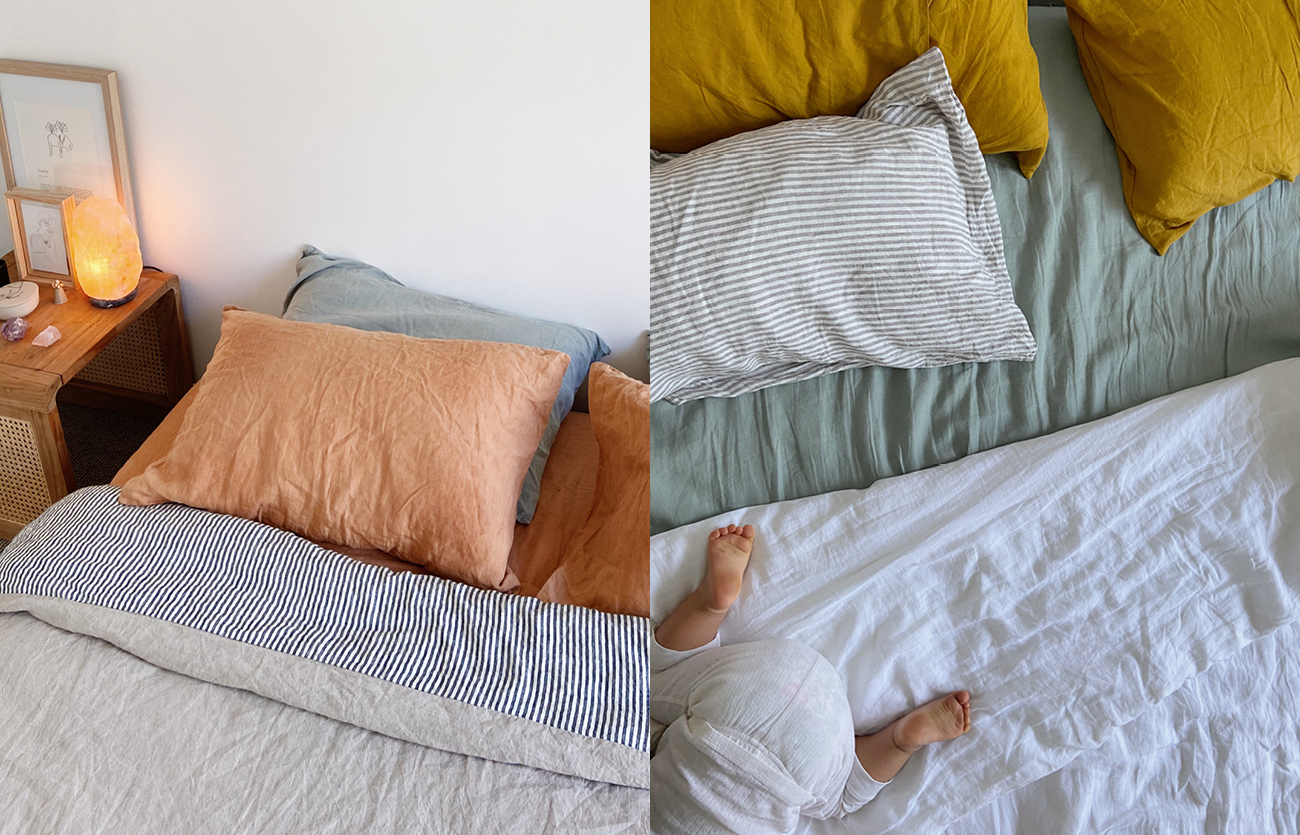 FAVOURITE NOOK | A Moment for Art
"My favourite nook in the home is where I place my favourite art and ceramics. I sit them on our Huski Femme console. I light a candle or incense there every day and it's beautiful."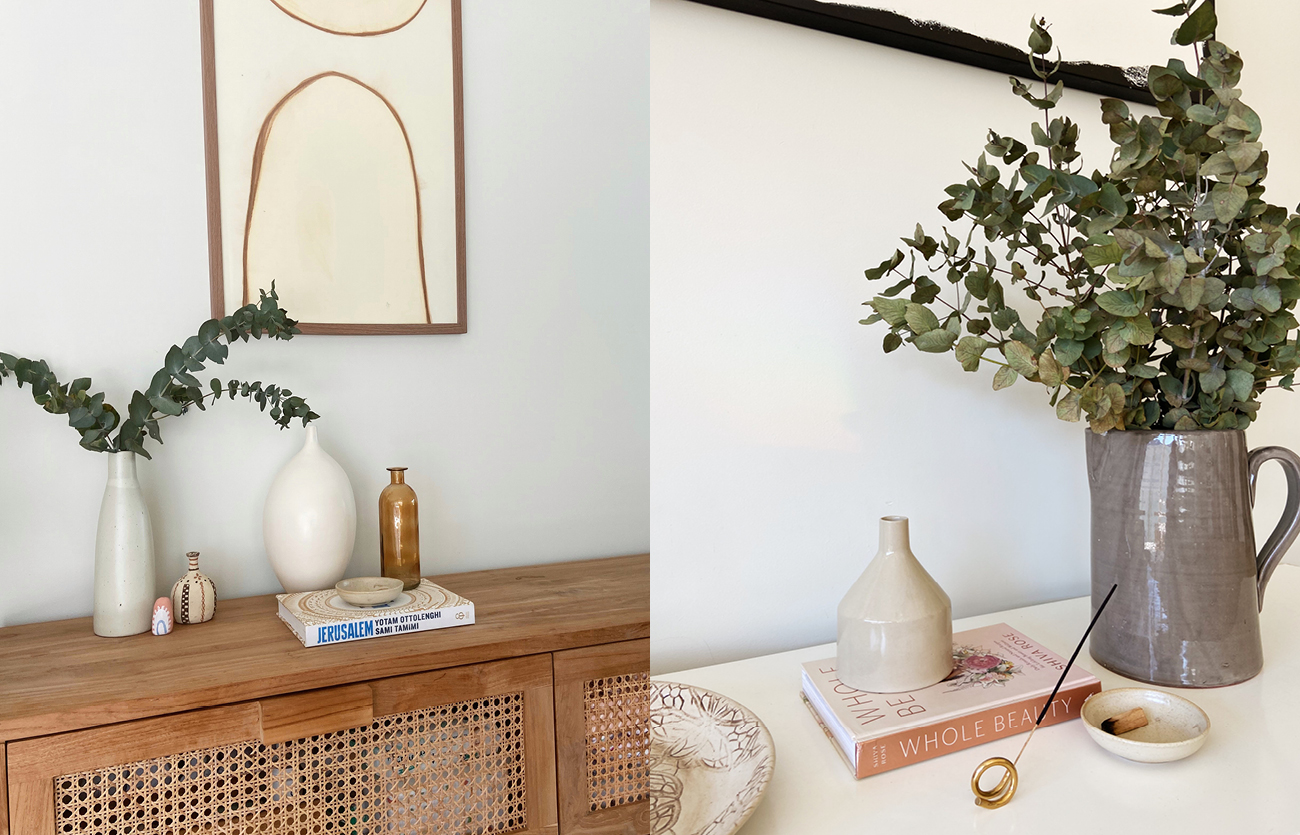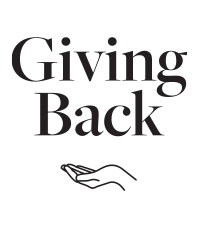 Our aim is to inspire our community with our designs & styling, in addition to using our ever-growing platform to give back. Each time we feature our lovely customers in Places We Live, we will also shine a light on a charitable cause that is close to their heart. In turn, we make a donation on their behalf from orders placed for a specified time from when their feature is released. 
Abbey has chosen MS Australia, an organisation that serves as a national voice for people with multiple sclerosis. They work in advocacy and communication, also working closely with MS Research Australia, who fund research into better detection, treatments and a cure. Abbey says the foundation is close to home as her mum has multiple sclerosis and she feels as though it's a disease with so much unknown.
Learn more about the foundation at https://www.msaustralia.org.au/
More on our Giving Back initiative here.
---
---
Leave a comment