Places We Live: @chelseyrouen
Date Posted:17 October 2020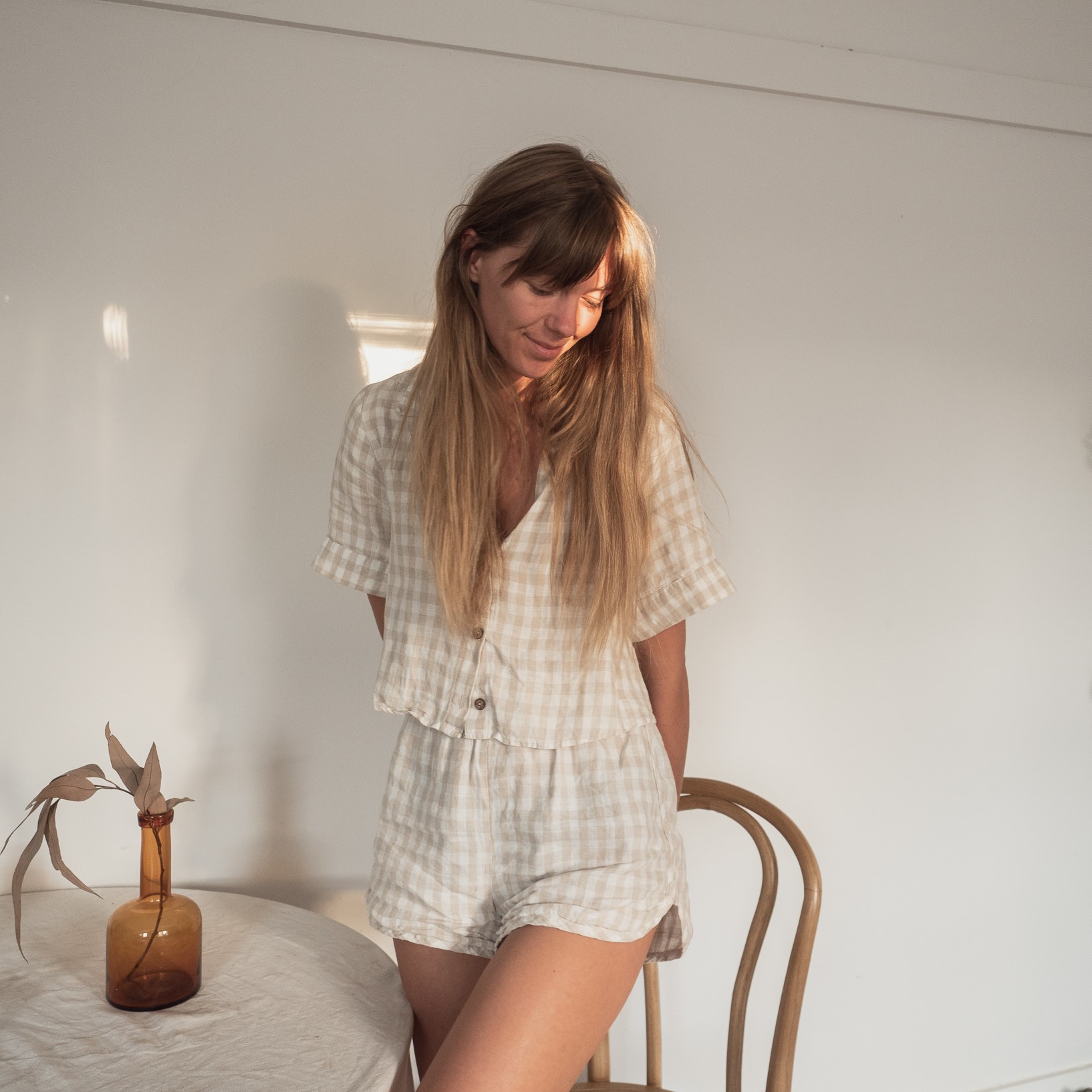 Be inspired by Chelsey's neutral palete for her soft, vintage style | @chelseyrouen
We're excited to introduce you to an ongoing series where we visit the beautiful homes of our I Love Linen community and show you how they style our French linen bedding.
Meet Chelsey and step inside her home located on the sandy Eastern suburb shores of Sydney. Chelsey's focus is slow living, and it shows in her interior style, which she describes as soft and calming. See how Chelsey has styled our exclusive dreamy shades, Sandalwood and White, in her home.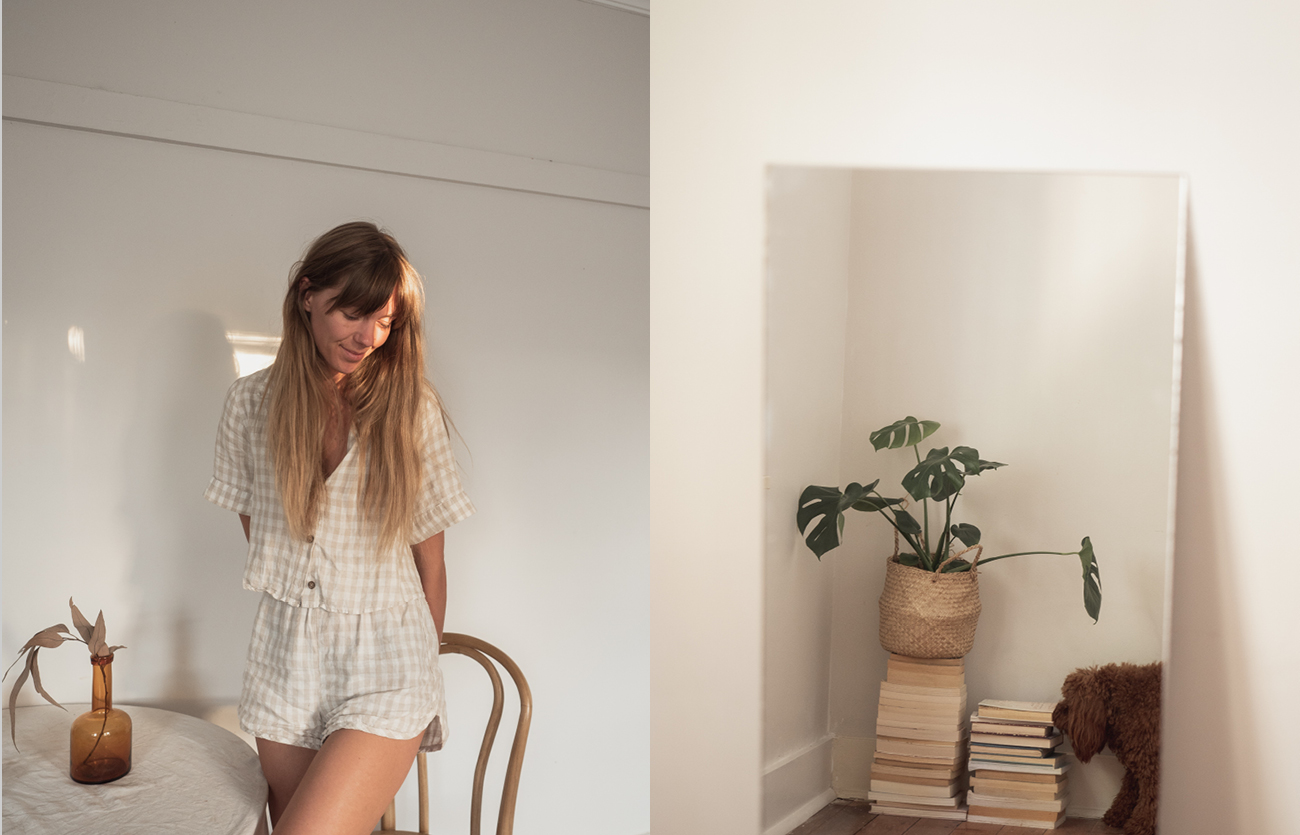 Chelsey is wearing our Poppy Set in Beige Gingham
BEDROOM | Tranquil & Timeless
"I adore my French linen, it is one of the best investments we have made for our home. I appreciate how effortless linen is and how it improves with age, becoming softer with every wash."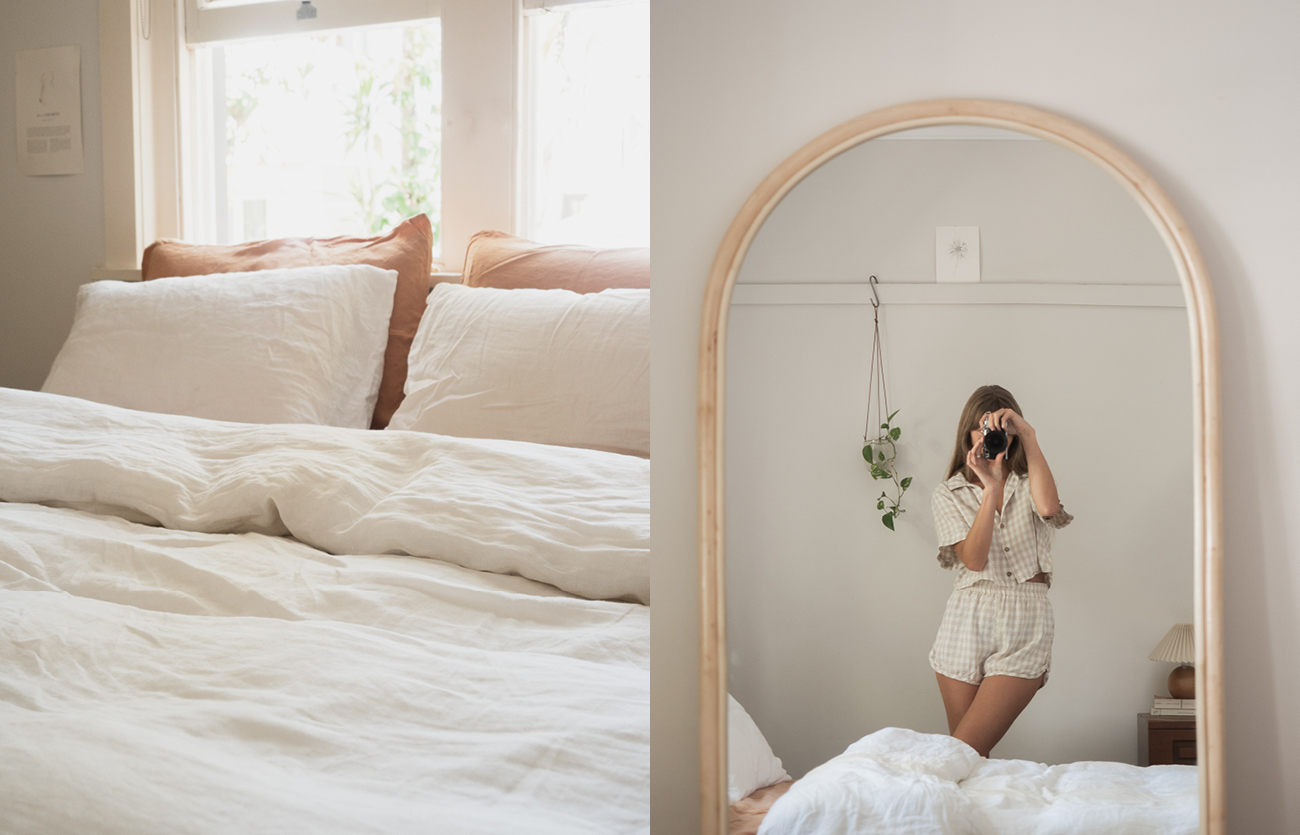 Chelsey styles her bed with her favourite shades from us, Sandalwood and White. Pictured above is our French linen Quilt Cover in White and our French linen Pillowcases in Sandalwood.
LIVING | Calming & Conscious
Chelsey says being around family always make her feel most at home. She focuses on creating little nooks around the house where she can enjoy this time.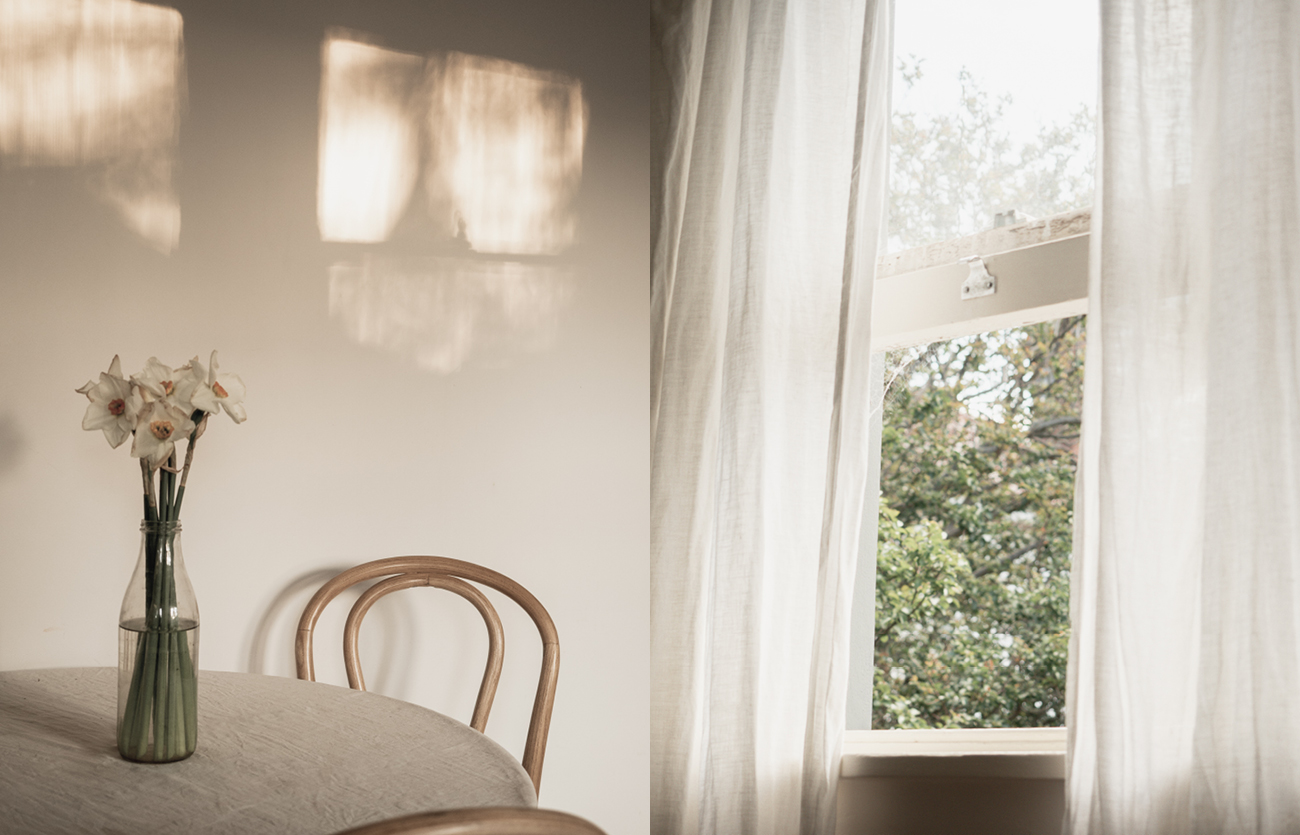 "I spend so much time at my dining table (it doubles as my studio and desk). The afternoon light lands here in the most beautiful way, and I have a gorgeous view framed by my lovely linen curtains".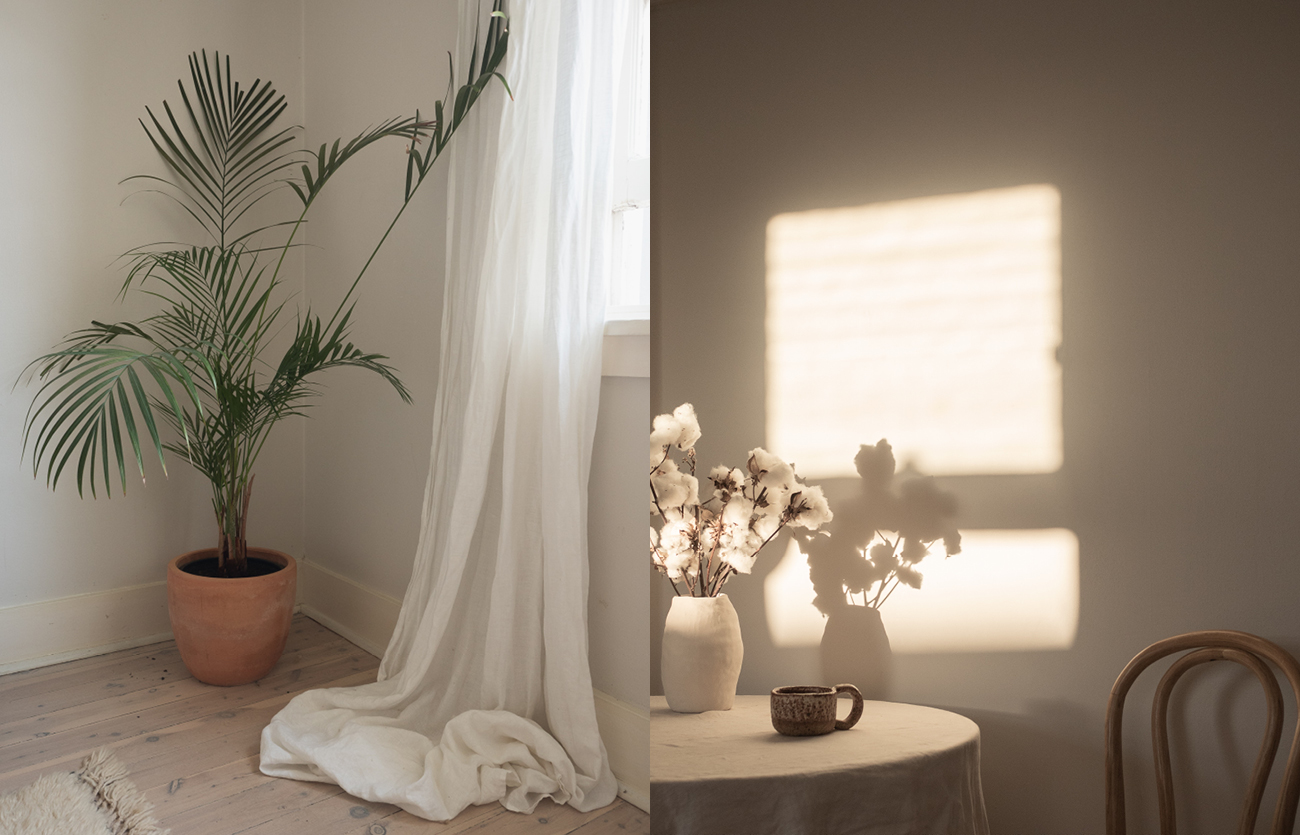 Chelsey styles her dining area with our French linen Tablecloth in Natural and our French linen Curtains in White
STYLE | Soft, Slow & Vintage
"I have always followed a neutral palette with lots of white and natural wooden pieces. I prefer vintage furniture or pieces made in small quantities that have their own unique story to tell."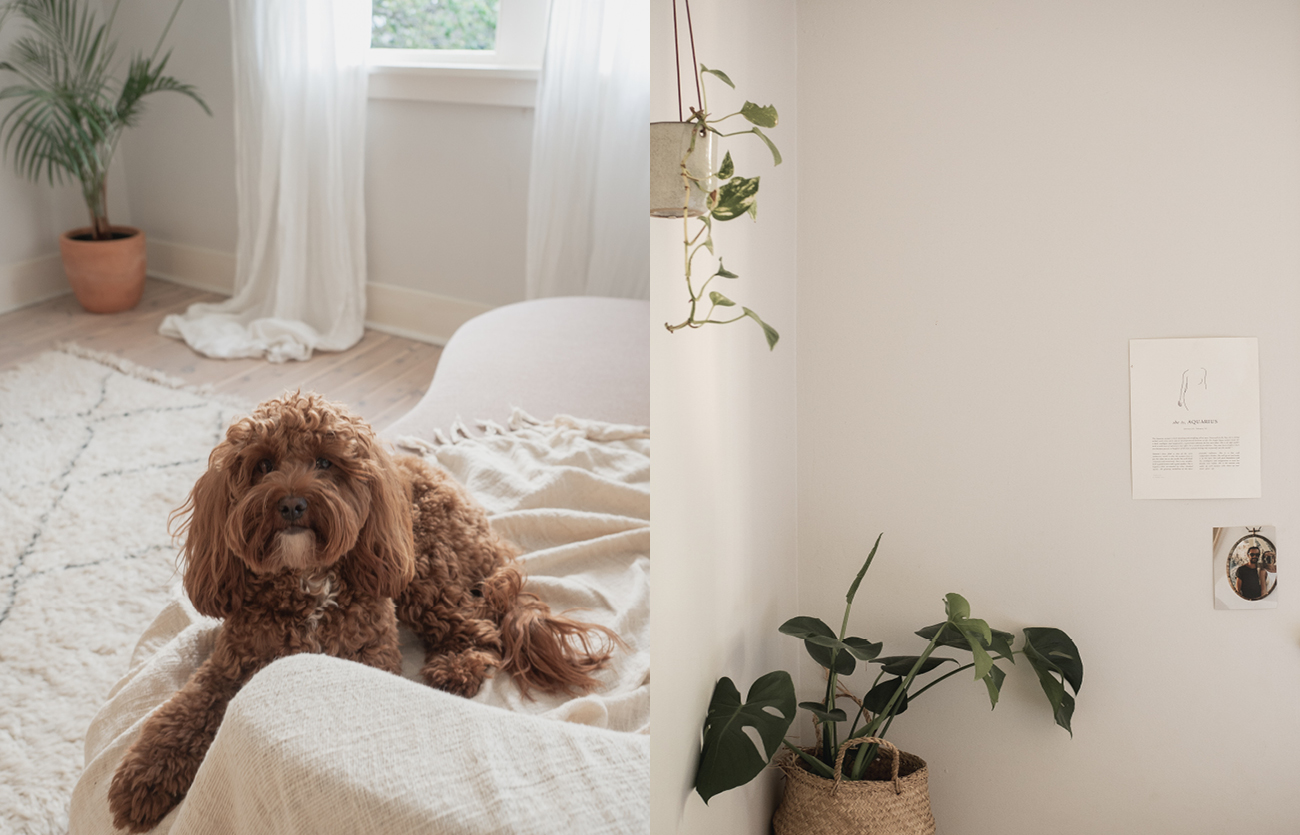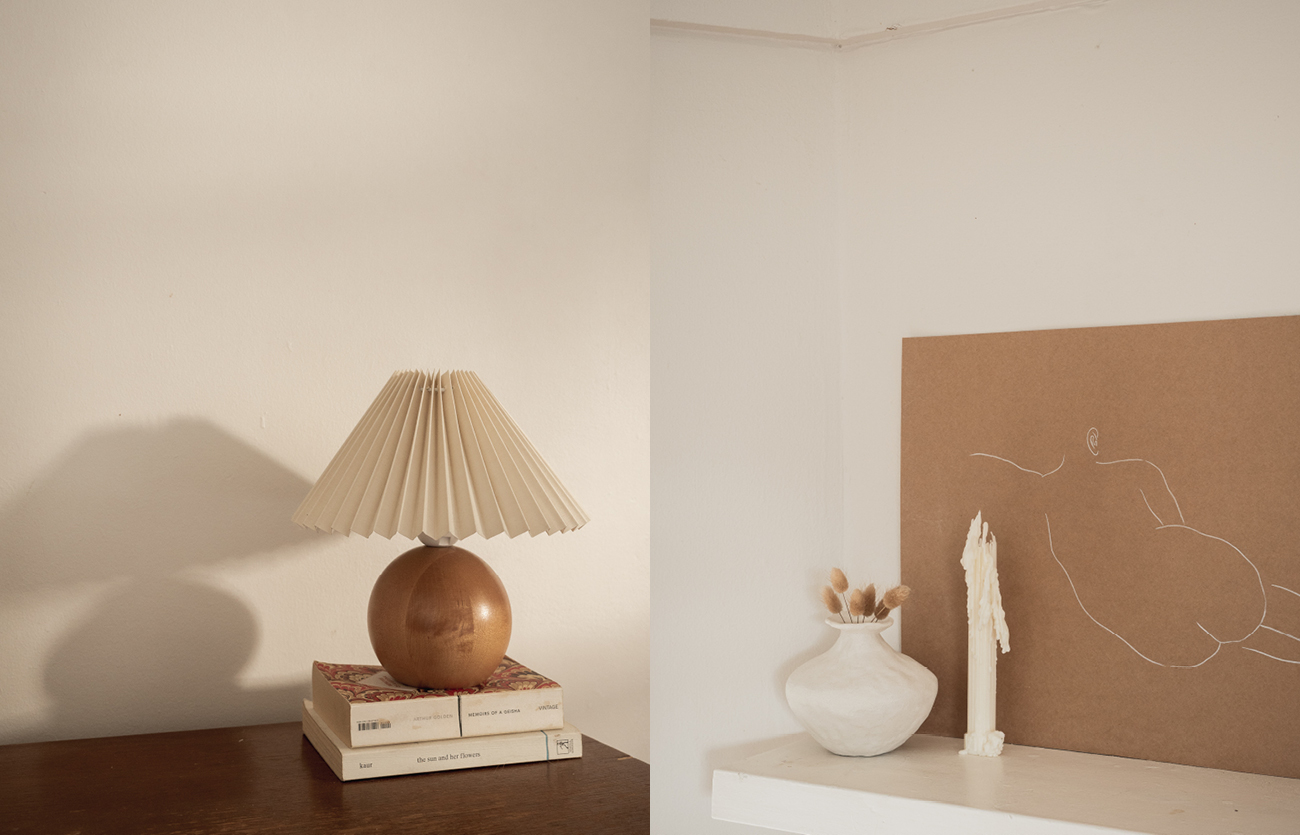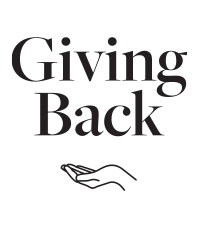 GIVING BACK | WIRES Wildlife Rescue
Our aim is to inspire our community with our designs & styling, in addition to using our ever-growing platform to give back. Each time we feature our lovely customers in Places We Live, we will also shine a light on a charitable cause that is close to their heart. In turn, we make a donation on their behalf from orders placed for a specified time from when their feature is released. 
Chelsey has chosen an organisation which helps to rehabilitate and preserve Australia wildlife, particularly those who lost their home in Australia's previous bushfire season. She has always felt strongly to be a voice for the voiceless and see our animals as our equal. 
Learn more about the foundation at https://www.wires.org.au/ or @wireswildliferescue
More on our Giving Back initiative here.
---
---
Leave a comment