Places We Live: @joannaspicer
Date Posted:23 November 2020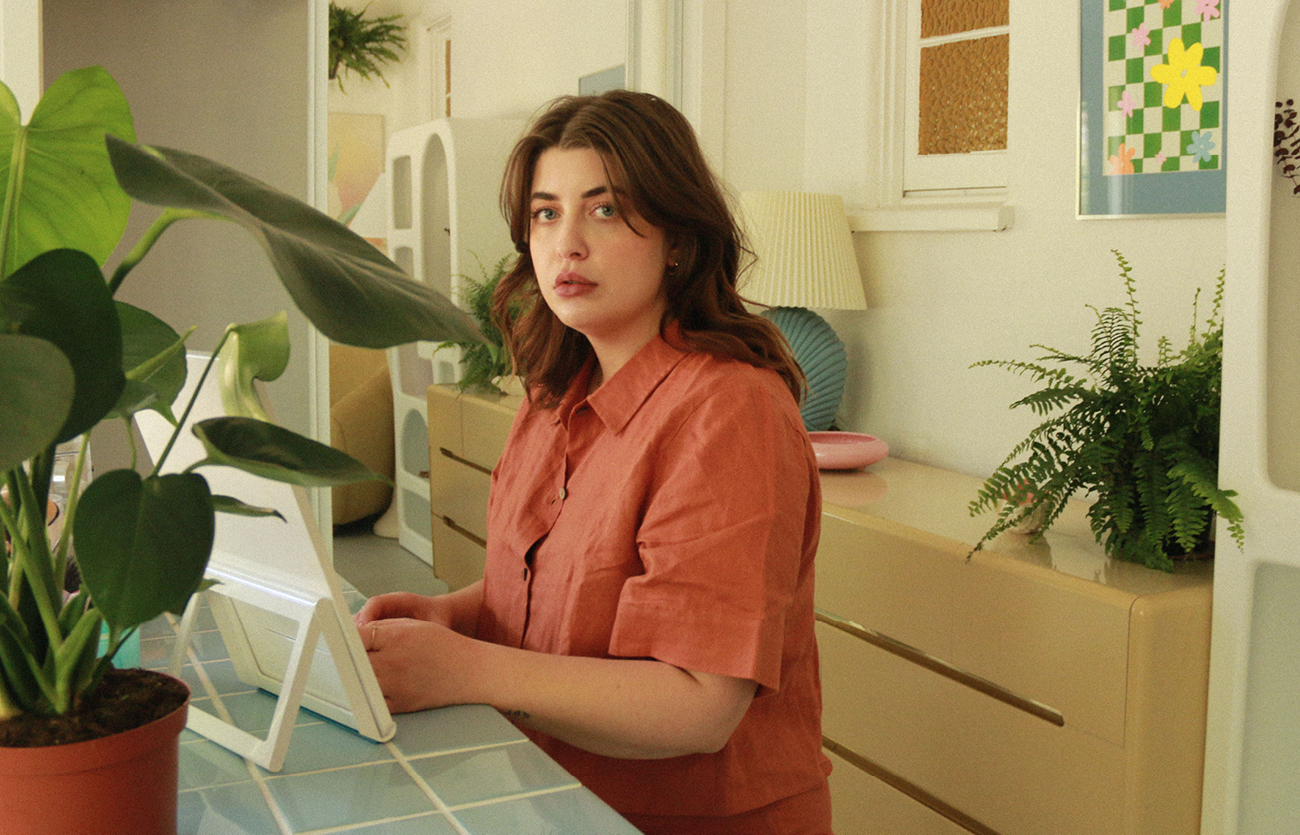 Be inspired by Joanna's approach to her mid-century, 80's art deco style | @joanna_spicer
We're excited to introduce you to an ongoing series where we visit the beautiful homes of our I Love Linen community and show you how they style our French linen bedding.
Meet Joanna and step inside her home, located in sunny Los Angeles. Joanna describes her interior style as a mixture of mid-century modern and 80's art deco style. She says her style is very "Golden Girls meets Mad Men". See how Joanna has styled our exclusive dreamy shades, Sage, Marine Blue and Mustard, in her home.
THE STUDIO | Dreaming of Retro
Joanna says her favourite nook in her home is her studio.
"It's my 80s fantasy, and I'm obsessed with my blue tile makeup table."
LIVING | Mid-Century Modern
Joanna's living space is full of vintage pieces and pops of colour. Her personality is reflected in her interior style. Fun, eccentric and an old soul.
"I feel most at home when curling up on the couch with my two cats and my boyfriend."
THE MASTER | Colour Meets Minimalism
Joanna styles her Master bed with our Sage Quilt Cover, Marine Blue Flat Sheet and Mustard Pillowcases.
"My sheets are the most comfortable linens I've ever slept on. I'm obsessed with the colour combo. I wanted that to be the main focal point in the room."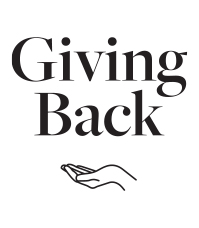 Our aim is to inspire our community with our designs & styling, in addition to using our ever-growing platform to give back. Each time we feature our lovely customers in Places We Live, we will also shine a light on a charitable cause that is close to their heart. In turn, we make a donation on their behalf from orders placed for a specified time from when their feature is released.
Joanna has chosen The Loveland Foundation, an organisation which helps to bring opportunity and healing to communities of colour, and especially to Black women and girls. Through fellowships, residency programs, listening tours and more, Loveland hopes to contribute to both the empowerment and the liberation of the communities they serve. Joanna says that The Loveland Foundation is very close to her heart, and she believes that therapy and healing is something that every person should be able to have access to. Still, she feels that unfortunately, that is not the case in the United States.
Learn more about the foundation at https://thelovelandfoundation.org/ or @thelovelandfoundation More on our Giving Back initiative here.
---
Leave a comment