Strawberry & Macadamia Cake with Vanilla Bean Buttercream by @maddytrueman
Date Posted:7 October 2020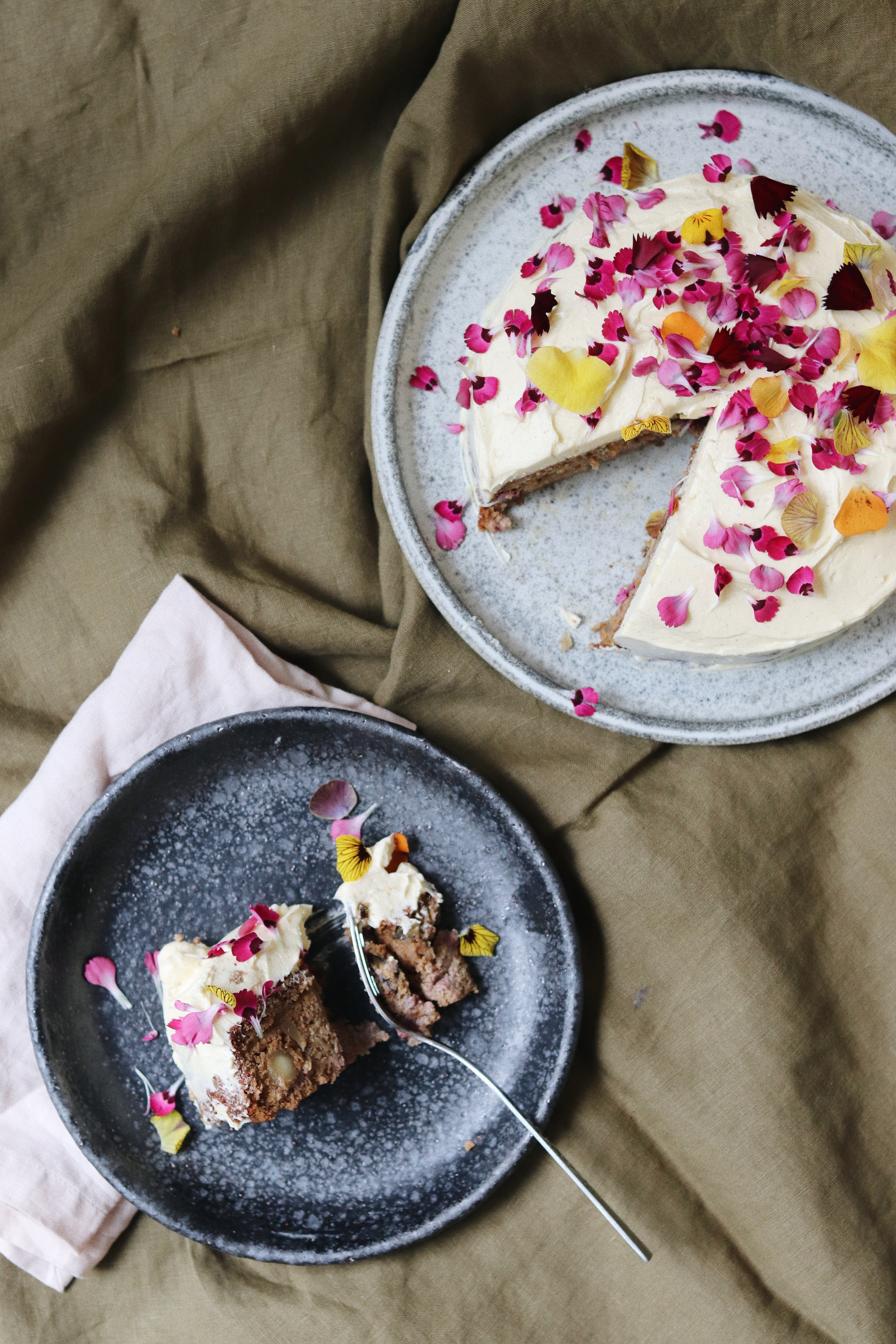 Our good friend, Maddy Trueman (@maddytrueman), curated this beautiful recipe for us - a gluten-free Strawberry & Macadamia Cake with Vanilla Bean Buttercream. Delicious! Try this recipe out as it may be the perfect treat for your next Spring morning tea. 
Ingredients
Strawberry and Macadamia Cake
4 eggs
3/4 cup of coconut sugar
1 1/2 cups of almond meal
2 tsp of baking powder
200g of strawberries, cut into quarters
1/2 cup of macadamias, chopped roughly
1/2 tsp of salt
Vanilla Bean Buttercream
100g of unsalted butter, at room temperature
250g of marscapone, at room temperature
2 tbsp of pure maple syrup
1 tsp of vanilla bean paste
A pinch of salt
Edible flowers
Method
1. Preheat oven to 180 degrees celicus, fan-forced. Grease and line an 8-inch cake tin.
2. Using a stand mixer with the paddle attachment, cream the eggs and coconut sugar for 5 minutes or until lighter in colour.
3. Add the almond meal and baking powder and mix until combined.
4. Using a wooden spoon, incorporate the strawberries, macadamias and salt. Do not overmix.
5. Transfer mixture into the cake tin. Bake in oven for 45-50 minutes or until a skewer comes out clean when inserted in the centre. Allow to cool completely before icing. 
6. Using the stand mixer with a paddle attachment, beat butter until creamy. Slowly incorporate marscapone, then add maple syrup, vanilla bean and salt. Continue to beat until light and fluffy. 
7. To assemble, roughly spoon buttercream over cake, then spread it using a knife until it covers all surfaces. Tear petals from the edible flowers and sprinkle over cake.
Tip: Buttercream will 'split' when the ingredients are not the correct temperature. If this happens, do not throw it out! Instead, spoon a large dollop of the mixture into a small bowl and heat until just warm. Turn the mixer back on and slowly pour the warm mixture into the buttercream until it comes together.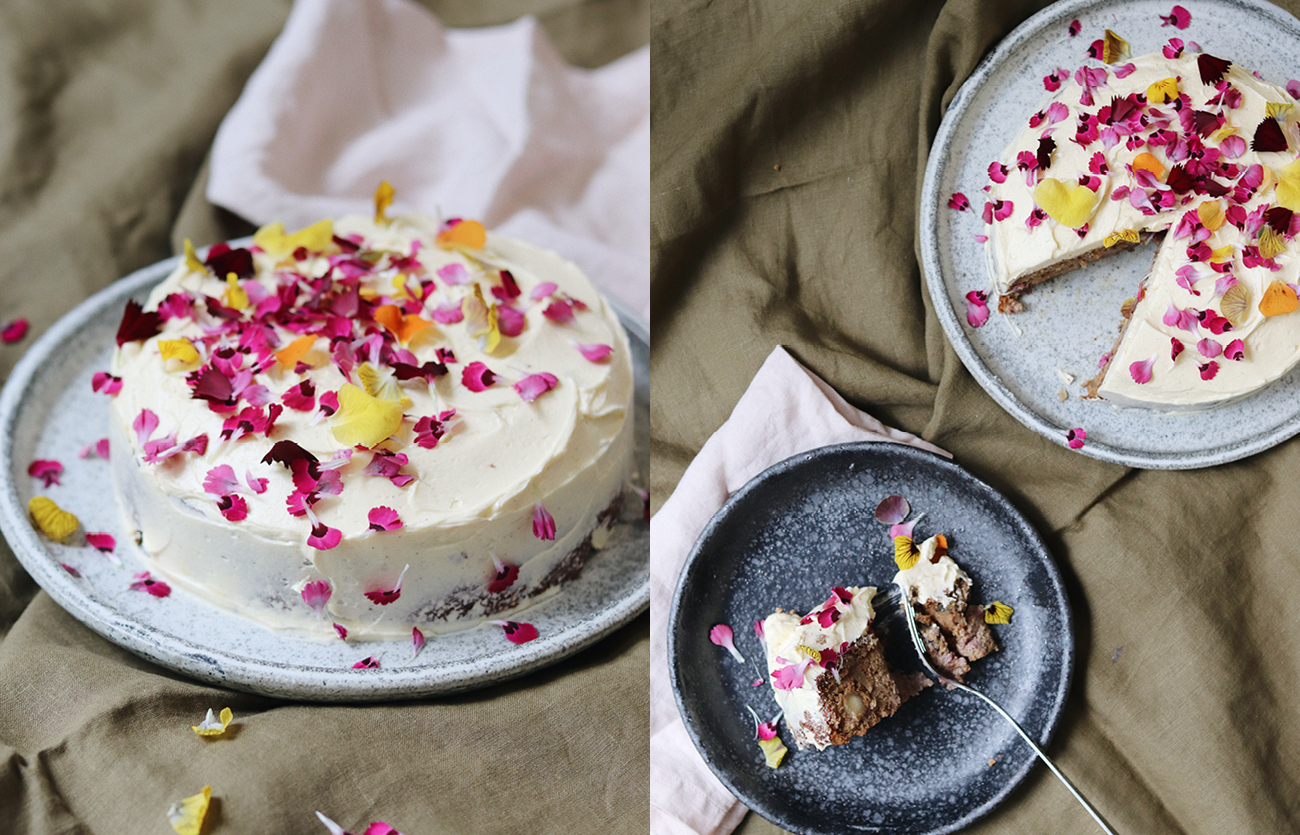 ---
Leave a comment