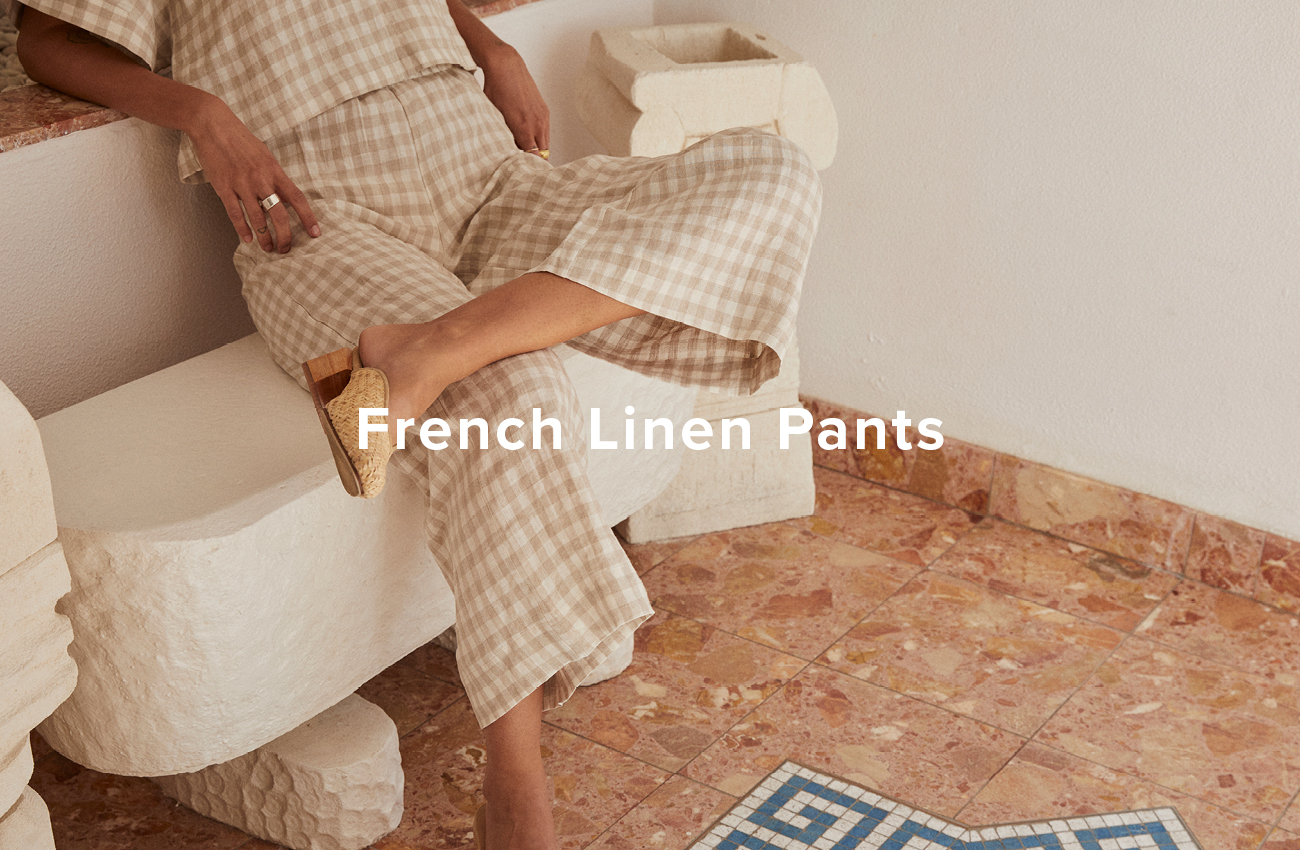 Wear, by I Love Linen - Luxury French Linen Loungewear Wear, by I Love Linen - French Linen Pant
The Elle Pant is carefree and effortless
Expanding our Wear collection our wide-legged flowing linen pants are the perfect staple for those everyday moments. Designed to be worn and loved in, Elle takes you from morning to evening in absolute style.
With sustainability in mind, our garments are made from 100% natural fibres, woven from our signature French linen and are dyed using non-toxic dyes. We only make small batch quantities to avoid waste, and we ship to you with no plastic. Timeless designs that we know you will love and wear for a long time to come.
Premium in nature and limited in numbers, be quick to make sure you don't miss out.
Discover the range below.
---