Interview with The Camp Earth founder
Date Posted:26 December 2019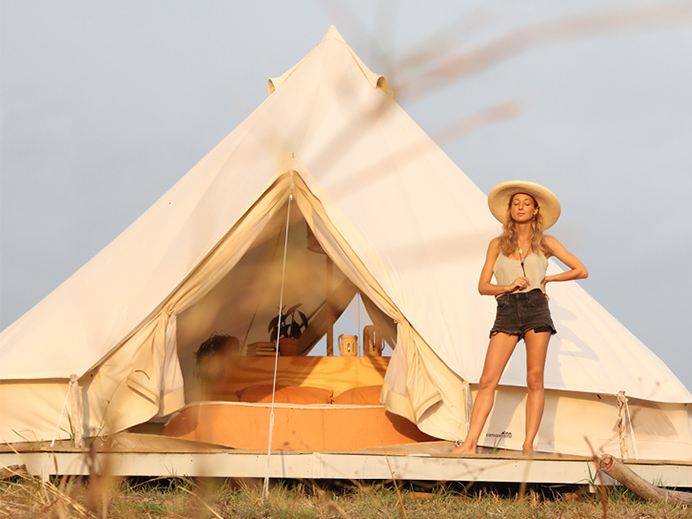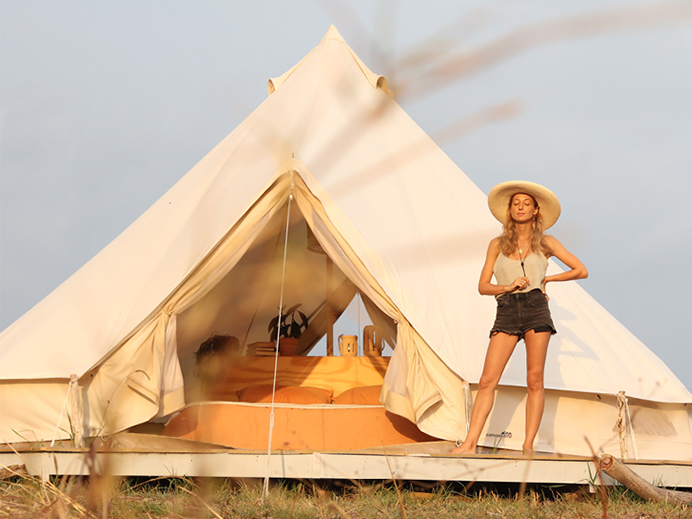 When we stumbled across @thecamp.earth we immediately added to our travel list. Sure, there are a lot of glamping options to choose from, but we were impressed with the founders' concept and commitment to our beautiful planet that resonated with us.
Tucked away in the hills just outside idyllic Byron Bay, you'll find a curated selection of accommodation options. We were humbled to see our Sandalwood French Linen on the beds, the tones really do work well in such a natural setting. We chatted to founder David Wilkinson to find out more.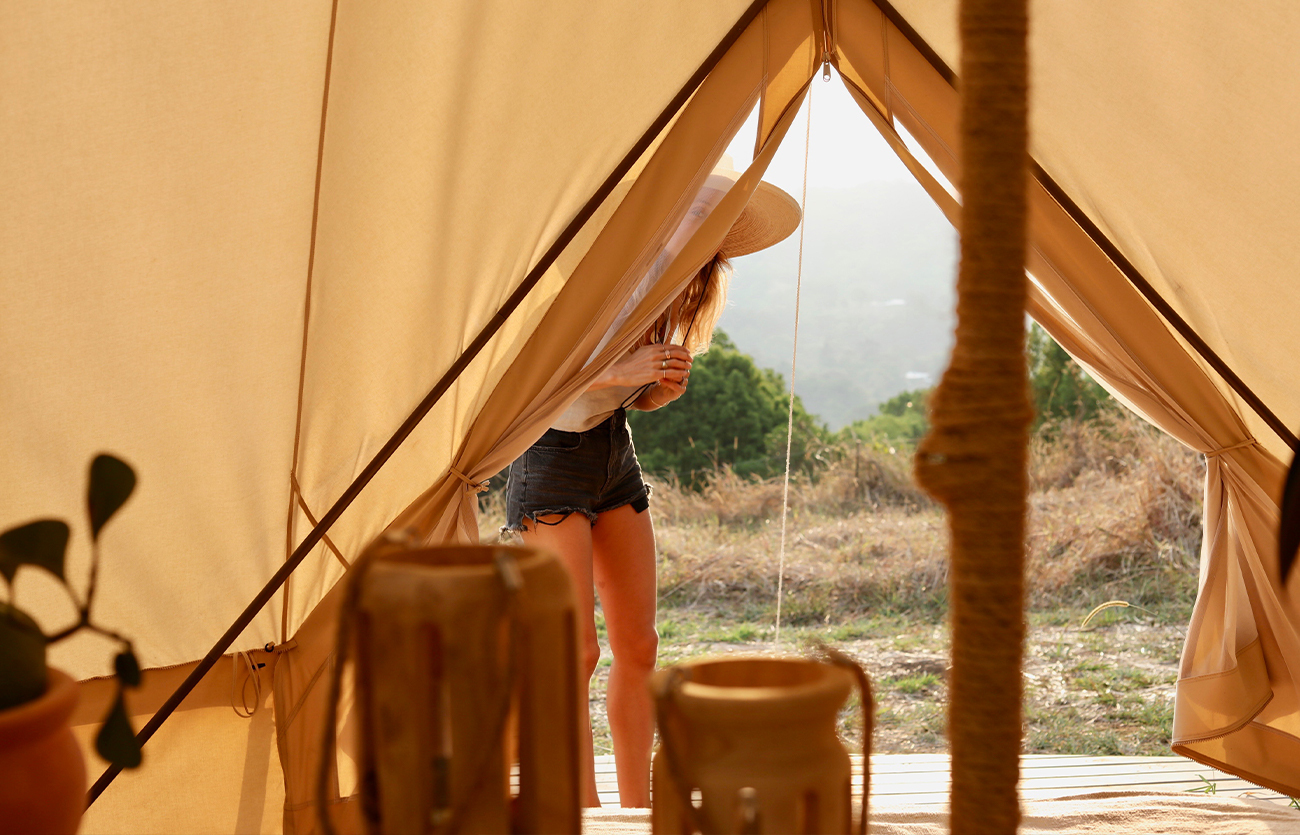 Q: Tell us the perfect way to spend a few nights at your beautiful place?
One week of camping outdoors and eschewing all man-made light is enough to reset a person's body clock to its natural sleep rhythms. This is the magic of The Camp, turn off those possessive alarms and let the sun do the work.
An early sunrise is best by the fire pit overlooking the ocean with a hot cup of coffee or tea + a light breaky all prepared in our cabin. Then I suggest packing a day bag and enjoying some of Australia's best beaches, and when your belly starts to rumble there are some amazing options including Doma Cafe in Federal or the always popular Three Blue Ducks at The Farm. If you still have energy the head to the Byron Lighthouse and scope the lay of the land from Australia's most eastern point.
Make your way back to camp to enjoy the golden hours, and pick up some local produce to cook on the BBQ. Grab a beer from the fridge or crack open our partners and friends from Down The Rabbit Holes delicious vino provided. Prep your fire pit to get it ready for later, and share your meal as you watch the sunset over Main Arm Valley. As the sun goes down, grab that bottle of red and head to the fire pit. Now the rest is up to you. Toast marshmallows, drink, laugh or do some stargazing. When the eyelids become too heavy, make your way to the tent where we're sure you will find yourself having one of your best nights of sleep ever!
Q: What are the special touches you've created to make staying at Camp Earth so unique?
We really wanted to take an original and refreshing approach to the camping experience. So rather than opting for an "out of the box" glamping tent. On arrival, guests will discover a completely private and isolated cabin/tent combination. Inside is a stunning, fully functional bathroom, kitchenette and breakfast bar. Windows on each side allow for uninterrupted sweeping views into Main Arm valley, as well of the ocean. A timber deck connects the cabin to a massive 6-meter diameter Canvas bell tent. The tent itself is enchanting, but its furnishings are the real feature. Unlike your usual tent, it houses a queen Koala mattress, fitted with linen sheets from I Love Linen, rugs underfoot throughout and a lounging area perfect for a late-night glass of wine and game of cards.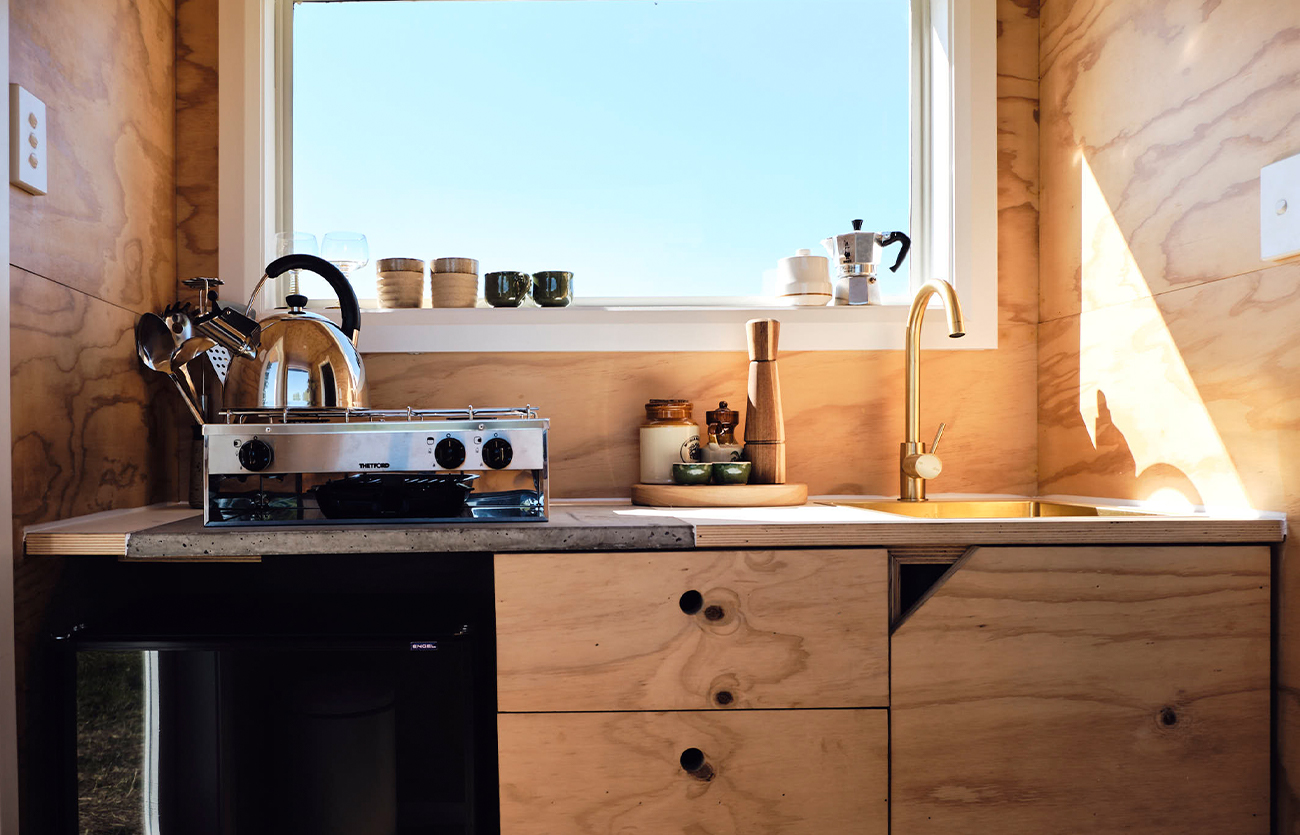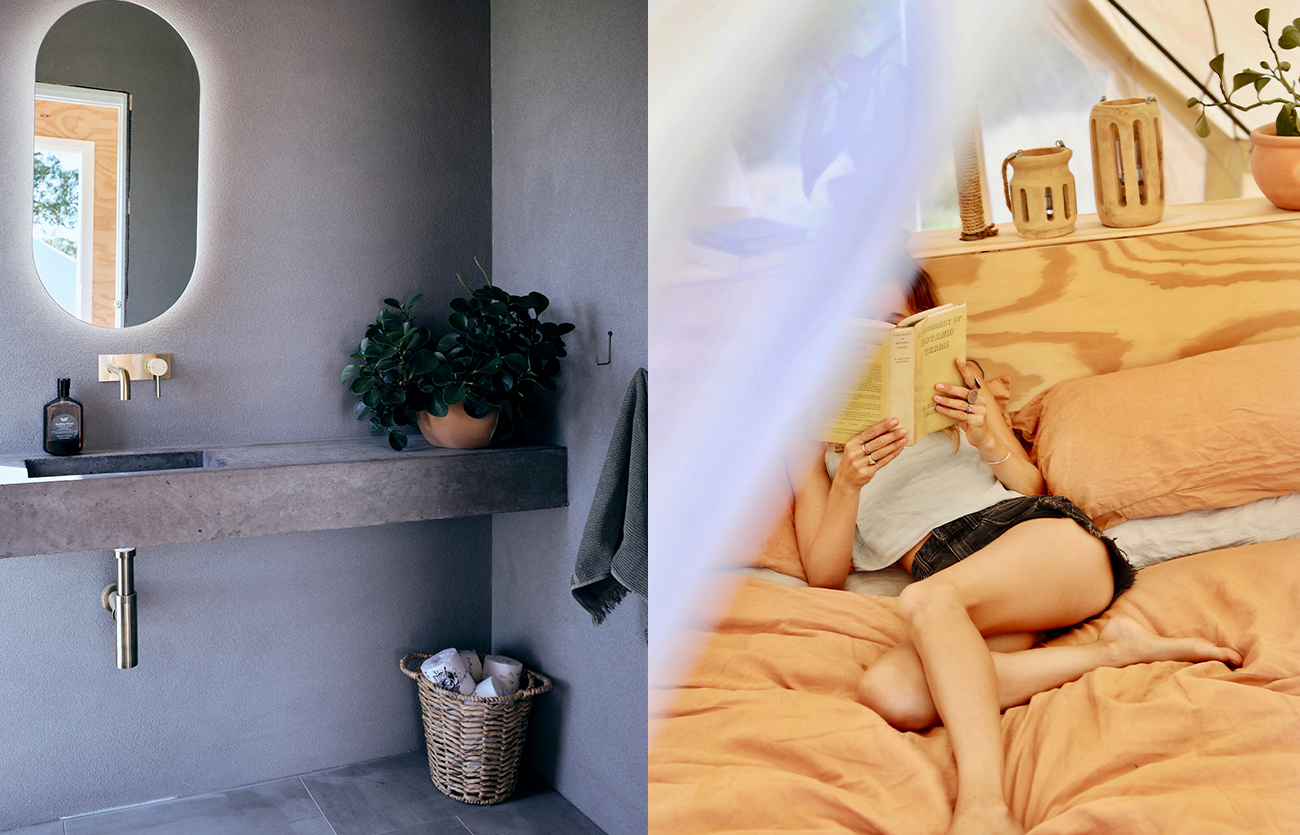 Q: What has been the feedback from guests?
One of the most special places I have ever stayed. Such amazing attention to detail,
The Camp is like living in a bohemian fairytale.
Storm,
NSW
This was amazing. It's such a beautiful, peaceful space that you've created. I'm was sorry I had to leave. ...and that bed!! I need that mattress and those sheets in my life!
Vicki,
VIC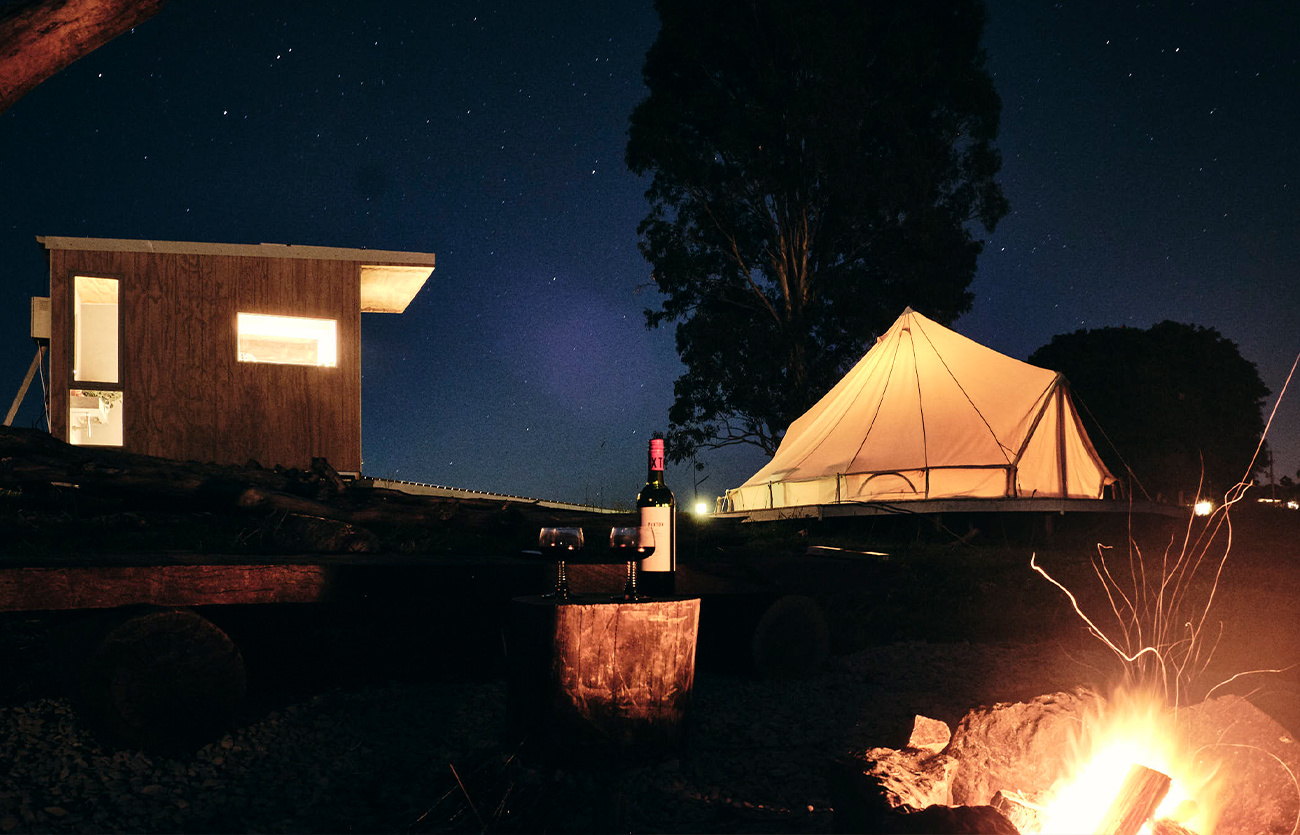 ---
---
Leave a comment